Consumer Complaints and Reviews

I have a 2016 fairly new Toyota Camry with only 16,000 miles with the best warranty I could get when I bought it. This car drives horribly. It trembles when stopped and in drive. The transmission hesitates and seems to lose power when accelerating. The dealer keeps saying they cannot replicate the problem, which I believe is code for "we can't figure out what the problem is". This car has been driven gently and is well maintained. How in the world does a car supposedly covered by a warranty start giving these types of problems and Toyota is not taking responsibility? I was told by everyone to buy a Toyota because they are great cars! This is the worst car I have ever owned and it has been less than a year. I am stuck with a car that drives horribly now and will be paying for it for years to come. Thanks Toyota!

My son was recently left in the middle of the road with our 2009 Camry 5 seconds after the oil light came on. (Excessive Oil Consumption issue known by Toyota - August 11, 2011, Toyota issued a technical service bulletin TSB to dealers.) We were not aware of this problem or we would have advised him to check the oil every gas fill up to prevent problems. The car is a complete loss, but what concerns me most is that he was on a country highway with miles of open space between towns. Luckily he was just entering Bedford VA and made it to the entrance of a shopping center before the car died. Since he was blocking the shopping center entrance 'some random guy' helped him push the car into a parking area. Had this happened between towns and his car been stuck on the highway this could have been extremely dangerous, especially if it had been after dark.
Both the shop we towed the car to and the company that last changed the oil investigated why the oil ran dry after only 1500 miles. Their conclusions matched in that there were no signs of faulty maintenance from the oil change nor any signs of obvious leaks. To leave people in dangerous situations because a company does not want to accept responsibility for faulty or defective equipment nor do they want to notify owners that this could be a serious issue is beyond contempt. We would like to join any class action lawsuit due to Toyota's negligence in not informing the car owners of this serious problem. In the meantime we need to determine what to do with the 'dead' car as we don't want to dump it if something else is needed to join a class action lawsuit.

I believe it and have driven it for 15 years. For 13 years I had the auto serviced at the dealer's. I worked with same female in service all that time. Will not deal with a male at a dealer's because the treatment is different. Dealer reorganized and forced me to deal with whoever and because I lost my comfort with now having no choice, the dealer lost a customer. The car only has 61,000 miles, a sole owner and I have no problems. Could not have made a better decision re a purchase 15 years ago. That's really how I feel.

Best car I have driven. I drive a 2002 Camry. It is dependable, smooth ride and I would compare it to the S80 Volvo. As long as it is serviced and taken care of you can get lots of miles. Mine had 230,000 and still rides and drives like a new one.

Bought 2014 Toyota Camry SE brand new. At about 8,000 miles AC began to smell like mold and mildew. Dealership suggested charcoal air filter to fix issue. I got it and it worked for about 1,000 miles and smell was back. Car still smells like that today as there is really no fix. Next issue, at about 50,000 miles I would hear a thud sound when I would turn the steering wheel and accelerate. I dismissed the sound because it didn't do it often until the car reached 60,000 miles. The sound became more pronounced so I took to dealership and was told that the driver side axle/CV boot had a crack in it and needed to be replaced.
Next issue, 66,000 miles or so, torque converter had to be replaced. The car would shudder when I would accelerate between 35-45 miles per hour. Had actually been doing this starting at about 50,000 miles though. Next issue, a week after dealership replaces the torque converter, the driver side strut is gone. Really, what next Toyota? I'm beyond frustrated with the lack of quality and design of this vehicle. I have never been in a wreck, I keep up on all the required maintenance, and take care of my car. These issues are clearly flaws of the manufacturer.
How do I know I can trust these reviews about Toyota?
744,857 reviews on ConsumerAffairs are verified.
We require contact information to ensure our reviewers are real.
We use intelligent software that helps us maintain the integrity of reviews.
Our moderators read all reviews to verify quality and helpfulness.
For more information about reviews on ConsumerAffairs.com please visit our FAQ.

The front bumper on our 2014 Toyota Camry came loose on one side before we had had it a year. I returned to the dealer service department, and the technician told me to go to a body shop. It was not their problem. When I went to the body shop, they attached the bumper with two bolts inside the wheel well, as the clips were broken. A few months later, the whole bumper had to be replaced at my expense when the bumper came off. The Toyota dealer did nothing for us. There is no order number as they did not help us. The basic problem is with the design of the car: the front bumper is too low.

I was told about the excessive oil consumption test while my car was at the dealership for something else. I allowed the dealership to do the oil consumption test and was told "you have it back within 1100 to 1300 miles." I was not told by the dealership that the car had to be returned for the test by October 31st. My car reached 1100 miles on October 31st. I took the car to the dealership on October 31st, no one was there. They were gone for the evening.
The next morning I was contacted by the dealership and told that my car had failed the oil consumption test but I was also made aware that I was a day late. The dealership told me that they were unaware that there was a cutoff date. They also informed me in order to get my warranty covered on my car I would have to call Toyota directly and ask for them to cover it. When I called Toyota they they told me that they would not honor the warranty for the car. Therefore I feel like I have been punished because I wasn't given the correct information about when the car was due back at the dealership for the testing to be finished. Toyota knows this is a problem with this model of Camry. It should be willing to fix it no matter the time frame. I have always been a Toyota customer but because of this situation I will never buy another Toyota.

Rear clunking noise. Was told metal rusted to point of failure of rear stabilizer. This is a 2007 hybrid with 73 thousand miles. I was told by the headquarters that it is not their problem. It will cost thousands to fix. All we have are toyotas. It will be the last one. We spent a lot for this car.

I just bought Camry 2014 (51000 kms) but when speed increases over 40 kms, there is wind noise from driver window side. Immediately took it to the Perth direct car dealer. They confirmed it but asked to book an appointment with Toyota. So did it for the coming week. Everything is great except this issue (unfortunately saw some complaints about it here) although I haven't checked the AC as there are some complaints about it.


My neighbor is getting ready to sell his car. He is leaking black fluid. He just added oil, the new synthetic stuff that this car requires. Corn oil fuel that's good enough to cook with, right guys. The fluid is black right after an oil change when the car has been parked all day? This car has some serious issues that Toyota isn't talking about, or the fluid is transmission fluid which requires an expensive complicated fluid pressure test done by very expensive complicated equipment, which can be done simply by reading the oil pressure gauge and the engine temperature gauge and comparing these two numbers with the acceptable pressure and temperature listed in the specs to get the amount of special transaxle "corn syrup" ATF fluid for this car.
You can tell if the fuel level is off by the loud clanging noises that the car is making. Your videos indicate that you can fix the transaxle fluid level by adding two parts, a 1 1/2" plastic tube and a rubber gasket to seal it in place, in the Fill Opening behind the front driver side tire which you have to remove. You can remove the cap with a 6mm hex tool as well as install the plastic tube. You can check the level if the fluid is not black, but just a little dirty, but why would you want to? This car is fighting itself!
There is a problem which is indicated by the warning light which comes on when the engine overheats indicating an oil level problem. Your car burns too much oil, that is your problem, and why so many users are forced to pay your outlandish fee for draining transmission fluid which also serves as gas. The gas level is too low, your car burns gas due to oxidation problems in the engine, and your transaxle transmission fluid level is too high at the same time due to the constant, expensive, unneeded transmission fluid changes which destroy the gears while causing the temperature that the engine runs at to read higher than it is, increasing the fuel pressure causing the engine to overheat resulting in more fuel loss. It's catch-22 on steroids!

2014 camry locking lug nuts showing rust at 12000 miles. Wiper blades replaced twice in 12000 miles. Now driver door has a wear mark at 18000 miles. Toyota was about quality. Now its about cost cutting and saying that's not covered. What happened to the quality and customer service. Last Toyota for me.

I went to Lipton Toyota after I was told when I bought my new car that I would be placed on the waiting list to replace the dashboard on my 2004 Solara. I was told a year ago this month that I was number nine on the list. After NUMEROUS emails and phone calls and visits to other Toyota dealership, email to headquarters, I am yet to get any satisfaction. I would never have bought the new car I'd known that they wouldn't keep their word. My husband gets sick driving this Solara and the dashboard and steering wheel is sticky and smell like formaldehyde. I guess they think I will give up but I want what was promised. This is the last straw and I will never buy another Toyota. I will go back to my German brand.

The windows of our 2006 Toyota Camry (except the driver side window) cannot be closed. Opening them is not a problem but closing takes forever and requires manual/physical help from the passengers. We've had it fixed several times already but the same problem comes back after some time so we just left it like that and lived with it. After a little research, it appears that this is a common problem for this model. A manufacturer's defect maybe? Hope we can find a permanent solution to this because we love all other aspects of the car - it gives a very comfortable and quiet ride, has a super spacious interior, and you barely feel the humps or bumps on the road.

I was so happy to bought brand new Toyota Camry 2016, on 2016 January, but the happiness didn't last 2 month because I got check engine sign on brand new car. We took to dealer. They said it has rodent damaged, wires chew by mice, and don't cover by Toyotacare, and I paid 200$. After one week I got same problem, and they charged us 500$ so if it can't protect from rodent, and they don't care for repair, how can you effort that expense? I made huge mistake on trusting Toyota. I have couple of other car but mice love Toyota Camry only? Why? I think they should cover it under their Toyotacare or we should stop buying Toyota? You should remove slogan – peace of mind.

I am having an issue with Toyota Canada. This all started about 2 years back when my car, 2007 Toyota Camry LE 2.4L, started burning oil. After repeated tests to the dealerships I was told oil burning was normal. As time progressed the car started burning more and more oil per 1000km of travel. After repeated tries to convince the dealer and the head office there was an issue with my car burning oil, I was told it was caused by lack of maintenance and there was no design fault of the car. Even after producing proof that I had changed my oil on a regular basis with the proper grade of oil and filter.
Then in April of 2015 I got a letter from Toyota titled Warranty Enhancement Program, and this was brought out to correct the engine oil consumption issue on certain engines, which mine conforms to. The guideline of how this is tested was clear, take the car to the dealer, have them change the oil. At which point they will seal the dipstick, filter and drain plug. I am to drive the car around normal for 2000km and return to the dealer to check oil levels. After performing this test on my car, it was indeed found to be using more oil than normal. This test was performed in June of 2015.
After it was determine the car failed the test, I was booked for a engine rebuild for the following week. A few days before the repairs, I was told to submit receipts of oil changes and they would submit them to Toyota for approval. So the first appointment was cancelled. And because I do my own oil changes it took quite a few back and forths with the head office and the manager at the dealership to finally have them approve the repairs.
Since then I have had multiple appointments made then cancelled due to lack of parts. I find it extremely unbelievable that it could take more than a year to gather so-called parts to correct an issue with the engines. I am now stuck between purchasing oil almost on a weekly basis and not driving my car, which I need daily. Toyota is not offering any assistance other than reassuring me that the problem will be fixed. I am not sure how I can get this completed and there are quite a few others in Canada that are facing the same runaround from Toyota. I expected a much higher level of service from this company, and I am quite disappointed and potentially stuck with a car that is burning a hole in my wallet and one that can't even sell because of this issue. Any assistance you can provide will be greatly appreciated.

I received a letter stating that there was a recall on my car for replacement of the dashboard. I visited a local dealership to make arrangements and was told that I should call every two weeks to check to see if the dashboard arrived. This I was told is necessary because sometimes a dashboard will come in and it is used for another vehicle even though I went in and filed a claim. I have called and visited the dealership several times and they still don't have the dashboard replacement. I was told by one person that it could take up to two years to have the dashboard replaced. Since this is a company recall and I have done my part in filing a report, I strongly believe that I should be contacted when the replacement dashboard arrives. I have left several messages to no avail.

2000 Camry - My wife was involved in a car accident Thursday Jan 28th. A lady slammed on her brakes in front of her while driving down the highway. She struck the back of her truck so hard she went under it around 45 to 50 mph. The AIRBAGS never deployed! I got the car home to look it over. The passenger airbag sensor was struck so hard it broke off! Front end damage is horrible she smacked her head on the steering wheel but is ok, thank God! I loved my Camry. It was very dependable and only 150k miles on it. Now I can't trust that my family will be safe in a Toyota ever again!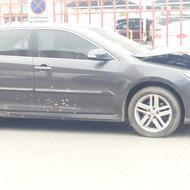 My car TOYOTA CAMRY SE 2013 chassis no **. Last month I had an accident because of ABS failure. I was driving on the service road with speed of only 50 Km/H suddenly car stopped in front of me. I was about at a distance of 90 - 100m away from that car. I applied brakes but the car didn't stop. I heard a sound of Krrr by applying the brakes and it hits the front car. The car brake pads are in excellent condition because they were changed few months back from Toyota service centre Abu Dhabi. I want to know the reason of this accident. Please reply me as soon as possible.

I purchased my 2007 camry new and it has been well maintained. However in the last 10,000 miles it has been using oil excessively! I have owned previous camry's and never believed I would have a problem! This is a major problem at 120,000 miles. I will not be buying another camry!

Bought a 2007 Toyota Camry Hybrid with 10,000 miles. Now it is 2015 with 339,000 miles on it and it is still running. I haven't put much into my all I did was an oil change every 6 to 8 weeks tire rotation and front alignment, also new tires once a year. I did keep maintenance on what ever needed to be done and I have to admit, I never had to replace the battery or any major repairs. It is still running and wanted to know if there is any Toyota dealer would like to buy this car back and display it to show how great Toyota cars are put together.
I'm getting ready to purchase a used 2012 Camry Hybrid in a few days. Only because the engine light is on to replace the battery for the last 6 or 7 months or I would still be driving it because everyone thinks my car looks brand new. My work is driving about 35,000 miles a year and sometime it's a two to three hour drive. I don't want to get stranded to far away or I would drive this car until it quit. So if anyone is interested in my car to display how great this car is and lasted, please contact me through e-mail **.

Purchased 2007 Toyota Camry in 2010. It continually burned through the oil. Just a couple of months after each oil change it would be nearly empty of oil and I had to constantly add more. Toyota did an oil consumption test and said that it was within normal oil consumption expectations. My check engine light came on and I have a defective engine involving bad piston rings that has destroyed my engine. The cost to repair is over $6,000. Toyota denies responsibility for the defective engine design.

My name it Tori, and I own a 2007 Toyota Camry, purchased brand new. My Camry has been burning high levels of oil since 2013. I have a clicking noise, along with shaking from my motor when in idle. I have reached out to the local dealer and regional office regarding my vehicle and the excessive oil usage and noise, only to be told that it is normal to add a quart of oil every 1000 miles. I am a FEMALE not STUPID!! Nothing is normal about that. I add at least 4 or more quarts of oil before my standard oil change which is between 3000-5000 miles. Add that up!!! Please tell me how is that normal???
I purchased my Toyota thinking I was getting quality and got a lemon! The sad part is, Toyota is fully aware of the problem but not taking responsibility for the fix!! They have come up with some fail proof test, with checking mileage between 1100-1200 miles with a dipstick determination. Yeah right!!! Even if you do these test, it's not guarantee that you're getting an accurate reading, but we have to go off of what was indicated by a tech that gets paid by Toyota... I've read several reviews with all the same problem that I'm having. Toyota!!! Stand behind your vehicle and fix the problem instead of making me/us feel like we've done something wrong. IT'S YOUR FAULT, FIX THE PROBLEM YOU CAUSE.
It shouldn't matter how many miles anyone has on their vehicle, It is Toyota's faulty part, it's only fair that YOU "TOYOTA" be responsible for fixing the issue. I will never purchase another Toyota again and I really wanted a Lexus. That WON'T happen. You know 2007-2010 need new engines!.. Again, stand behind your name and fix the problem!!!

2010 Toyota Camry wheel bearings and rotors. At 40,000 miles my brakes were fine, but my rotors were warped. I do not ride my brakes. How did this happen? At 50,000 miles, my rear wheel bearings had to be replaced. Why would a wheel bearing go out? The car has never been wrecked, and is in perfect condition. Has anyone else experienced these issues?

I have a 2009 Camry LE with 62,000 miles - burns 3 quarts of oil. I've taken into the dealership getting a test run on the motor, no leaks or burnt oil as last told. My car is only 6 years old, religiously taken care of it since brand new. Even use Toyota Genuine parts and Synthetic oil changes. At 58,000 miles the car engine light remain on which started flashing. Made an appointment next day. Getting my car checked out rep said my car was burning at least 3 quarts of oil. I am now at 85,000 miles, the car is down one half quart - have taken in 4th time.
I also contacted TOYOTA but no one will try do anything, making me drive a car that is a oil burner. Since extended warranty has expired I am on my own. Don't get me wrong, love my Camry. Not happy fact that TOYOTA is not taking this action serious. It was a affordable car I could buy. Even gets good gas mileage and still nice looking. This situation occurred at 58,000 miles. Don't drive as much. I've tried talking to other mechanics but they can't seemed do anything as tell me to take it back to the dealership.
It's hard on me getting TOYOTA work with me as this was the first Toyota ever owned. First import was a 1998 Honda Accord EX-V6 then traded on a Camry. Now makes think twice. I will ever never purchase another Toyota again. I also told others about this situation. My car is fully paid. For now thinking of selling, buying another new car to get me around in without dealing with this situation anymore as I had lots of faith in Toyota. Now they are not doing a thing because my car is 6 years old, has expired warranty and stuck with a common defect.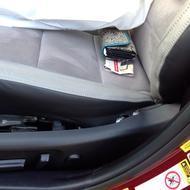 2015 Camry xle - After 7 months of ownership, my driver's side seat broke... snapped. Non-repairable. The dealer says they will order another part. My concern is this: it broke the first time near the end of the warranty. What do I do when it breaks again? I had a 2005 Toyota that was just perfect. This is not that same car.

I purchased a 2014 Camry in 12/2014 and noticed this summer that there is an unbearable, foul odor of mold/must coming from the AC vent. In addition, the paint quality is poor at best; chips easily down to the metal. On 8/24/15, I notified the dealership of these problems and my dissatisfaction with the vehicle. I was initially willing to trade in the vehicle and purchase another. Once I realized the car depreciated from $22k to 16.5k in 8 months I instead asked if they could fix the problems with the foul odor. The sales manager Wayne ** was rude, unprofessional and condescending. He further insulted me with a $100 price decrease in a $34k purchase. The service department told me "Toyota's" response is to have the "customer" purchase charcoal, and/or change the air circulation and/or use Lysol; all unacceptable.

My 2007 Toyota Camry was consuming oil for at least two years. When I received a recall notice on it I was excited that it would finally be fixed. I went for the oil consumption test at Lakeside Toyota in Metairie, LA and they topped it up, sealed it and sent me on my way - telling me to come back between 1100 and 1300 miles. I came back at exactly 1100 miles today fully expecting that they would find it had consumed excessive oil only to get a call this evening advising that they tested it by adding one quart of oil and finding that it was back at the same level as when it started - meaning that you have to have used over one quart of oil in 1100 miles to be considered excessive. There are only 4.5 quarts of oil in the vehicle and it is only supposed to be changed every 5K miles.
So what my dealership is telling me is that it is not excessive oil consumption for the vehicle to need to add a total of more oil than the vehicle holds over the course of the 5K miles between changes - ludicrous! An acceptable level might be more along the lines of one quart every 5K miles - this level would not cause engine damage if left unattended between oil changes. In addition, because I have been experiencing excessive oil consumption in my experience I rented a vehicle in anticipation that the dealership would cover the cost because they certainly would be repairing the engine to stop the oil consumption. I am also out money for this rental - even though the dealership was also replacing my dashboard (also a recall).
Additionally I was never notified that there was a problem with the sunvisors and mine came off several years ago - only now I find out that they had coverage of it but they are refusing to repair it so I can see while driving in the sun. This is dangerous and they should replace the sunvisor because I was not advised about the extended coverage in time to get it repaired under the warranty enhancement.

I have had my 2012 Camry with the dealer 4 times about this problem and it still isn't fixed. When I first start accelerating from a hard stop, the car hesitates between the car shifting from 1st to 2nd gear. It is very noticeable and actually feels like the car isn't going to shift into gear. I believe this is a real danger for the possibility of an accident. This starting around 85000 miles. I thought when it started that I had gotten some bad gasoline. Now I know it is a known issue with Toyota. They did replace my torque converter and a software upgrade but issue still remains.

Had recall on visor. Passenger side visor wouldn't stay up. Recall on gas pedal. Recall on door parts that catch fire. Had all fixed, no problem. Now dashboard has melting On parts of dashboard. CD player works sometimes as well as aux outlet. Volume works sometimes and now my latest complaint is as of Friday car was working fine. Went to start it and nothing. No noise just dead. No prior starting issues. No engine light on radio lights etc all work. Had it towed and they replaced starter. Drove it home. It was a little idoley. Made it home. Drove to store and it stalled at light and restarted back up. So now I wait till Monday because shop is closed.
Toyota Camry Company Profile
Company Name:

Toyota

Website:

www.toyota.com