Consumer Complaints and Reviews

One of most reckless and careless company. Having 2003 Honda Civic ex. Even though well maintained but constantly get over heating. Most of this car has engine problems that Honda knew about it (head gasket). Please if any class action or complaint could be taken to attorney general or senator I will be glad to help. At least they should be charge with "consumers fraud".

Purchased a brand new 2013 Honda Civic EX, still slugging away with it. Always had a bog issue when starting from a stop, turning left at major intersections, very dangerous. I have taken it back to the dealership many times and they claim no one has had this complaint (so therefore it's not real in this vehicle?). Does not come up on their code machine, very hard to replicate it on a short test by technician as it is intermittent, I NEVER know when it is going to happen. Also, MPG NOT as Honda claims it to be. Never purchasing another Honda again.

I bought a new 2007 Honda Civic for my daughter because of the high quality reputation of the Honda brand. My daughter preferred the Volkswagen beetle but I convinced her that Honda would be a better quality product. Boy was I wrong. I am almost tempted to list the things that have not gone bad to simplify the task. However, it is probably best for me to list all of the problems we encountered with this car. My daughter NEVER want to have anything to do with Honda.
Soon after the warranty ran out the CD player failed. The dealership recommended we purchase a CD cleaner from RadioShack which we did to no avail. It never worked since. The visors (yes the sun visors) broke. I went to the dealership and they replaced both of them for free making it sound like it was a huge favor. Well, soon after, the new visors failed as well. They kept falling in your face as they would not stay up. I came up with a Velcro solution which still works but looks awful. The paint began to peel and turn white (the car is black). We then found out about a class action on the paint. Honda repainted certain section of the car per the class action but did not paint the back trunk or the sections leading to the roof. Now the car looks awful with certain sections peeling and white. The AC failed in year 4 which I had replaced by Honda. It is still working today.
There was a class action on the front brakes. It seems that they are too small for the vehicle and the brake pads wear out very quickly. The class action provided financial relief if you submitted invoices. But since I replace my own brake pads I could get anything. The rear tires were wearing out prematurely (cupping). The tire shop told me to go back to the dealership to have the car inspected which I did. Honda charged me $50 to confirm the there was nothing wrong.
A few months later, there was a class action on this problem with repairs covered by Honda. I never received a refund of the $50 or remedy for the damaged tires. In the first 2 years, the battery failed. Honda replaced it free of charge. Then the battery kept failing and Honda kept replacing the battery free of charge every time. I can't remember how many times we had to go to the dealership to have the battery replaced. Last week, (5 years after the last replacement) the battery failed. It was still under warranty but I instead purchased a Costco battery. I can't remember anything else but I am sure I am forgetting many other more minor problems. Honda for us = very poor quality. Never again.

Bought car new in 2007, RECALLS INCLUDE: engine block, passenger safety airbags, visors, rear control arm. EXCESSIVE TIRE WEAR - At 96,000 miles I am on set #4 of tires with no reimbursement. Tires should last about 60,000 miles per tire, not 25,000. Had rear control arm replaced and has NOT solved the tire wear. I got $0 reimbursement on the Tire issue recall because I had not recorded the tire wear - well, I didn't know there was a problem!!! Hello!!!
HONDA NEGOTIATED A GREAT DEAL FOR THEM, NOT THE CONSUMER... I'VE READ THAT HONDA WAS AWARE OF CERTAIN ISSUES BEFORE THEY sold the car!!! Unacceptable. Now I have an oil leak that may NOT be covered under the new 10 yr extended ENGINE warranty - because of faulty engines!!! Another $800 or more repair! Service is telling me before they even see the engine that it may NOT be covered under warranty.

Have 2015 Honda Civic. Many issues. Poor design, unsafe federal mandates designed to make car safer that seriously cause dangerous performance. Poor performance in several areas. The worst problem is the Federal Mandate affecting the braking and acceleration functions. Supposedly, this is now on all autos. If one is a two footed driver and the accelerator is engaged at the same time or close to the time of using the brake pedal the car will cut out, stutter, become sluggish. If this happens during a turn driver may be caught in the intersection and get T-boned. This is going to require Congress to act I suppose, but it is very dangerous.
Now, the Civic has a inadequate A/C, gas mileage, engine power. The backup camera is not adequate and does not aid in backing up often. Does not cover the area well. Does not reveal the area in certain lighting conditions. Driver cannot see what car is close to on any side due to poor design. Rear speakers and headrests block view. Dashboard lights reflect on window if they are turned on high and interferes with sight. Bucket seats are so low driver cannot see well. Overall design of instrument panel and functions is difficult and not logical. This has been the worst car I have ever owned; new or used. Terrible, terrible design and performance. Honda offered a $100 coupon. Nothing done outside this. Still a crappy auto. Attorney needs to sue the federal government over the brake/accelerator issue before many people are killed.
How do I know I can trust these reviews about Honda?
791,967 reviews on ConsumerAffairs are verified.
We require contact information to ensure our reviewers are real.
We use intelligent software that helps us maintain the integrity of reviews.
Our moderators read all reviews to verify quality and helpfulness.
For more information about reviews on ConsumerAffairs.com please visit our FAQ.

I purchased a 2013 Honda Civic new in spring of 2013. I have kept up proper service and maintenance and the car has thus far ran and operated fine. My problems with the vehicle lie mainly with cosmetic issues to this point but leave me worried about the long-term durability of the rest of the car. Not long after the 3 year mark (yes, soon after the expiration of the factory warranty) I started noticing cracks in the side window moldings. ALL of them. I contacted my dealership and was told they would contact Honda Corp and let me know. Honda denied any coverage to fix the situation. I let time lapse and figured it was just something I had to deal with.
Around 3.5 years I noticed some slight fading in the cowl panel and the steering wheel started to show signs of slight pitting much like that of a car many, many years old would show. I dealt with it still but contacted my dealership again to express my concern and dissatisfaction of this. After several contacts via phone and e-mail dealer again says Honda Corp will not rectify this situation. I try to contact Honda directly and they send me back to my dealer. So after several attempts with both my dealer and directly to Honda, Honda still would not cover this repair. Car is now 4 years old and looks much older due to what is very plainly lack of proper UV protection on the plastic and rubber parts indicated.
I made all the described contacts before I mentioned any amount of frustration to anyone outside the dealership or Honda. Since they are unwilling to fix a situation so plainly caused by poor quality components they placed on the car at the time they built it, I want to now describe my situation to others in case it helps them to make or not make a particular decision in a new car purchase. Honda's quality has clearly declined in what was likely an effort to save manufacturing costs and they will not rectify this problem. This plainly will lead to much lower resale values of their cars due to cosmetic issues (if that is all it ends up being). I have in the past had other Honda vehicles and 2 of those had the dreaded Honda transmission troubles. I tried them again and now have the issues described above. I will be trading this car for another brand and will not purchase another Honda in my foreseeable future.

It is and will be really bad experience to purchase any Honda car. On the third day after purchasing the Civic 2017, the car had water leaking after the first rain. Water penetrated the seals inside the driver's front door and drop out from the place where the plastic door panel meet the metal of the door. After this, water just kept penetrating the door once it rained.
Now, both dealership and honda company refuse to do anything. They kept saying this is normal, but they are not letting you know why water went to the place between the two seals on your door and the door frame. Their reason is that it is common for honda cars. Apparently, this is not common for other companies' cars which do not use the stupid weather strip design.

2016 Honda Civic, EX, 2.0 Engine, Auto Trans 2k miles - Traded in my 2014 Accord LX with only 15k miles because I really wanted the 10th Gen Civic, everything I have read was highly positive. The new Civic in town is a pretty awesome little car with good acceleration and very agile. Fuel mileage in town averages 32 mpg without Eco. With Eco I average 29 mpg around town, no, that is not a typo. Unlike my 2014 Accord that would average 39 mpg Hwy with Eco the best I have done in the Civic is 34 mpg with or without Eco. Now, I only have 2000 miles on the car so who knows how or if things will change. Nevertheless, the Eco system in the Civic does not seem to work or it works backwards. I took it to the dealer for this issue and was informed the car has no issue as it has not displayed a engine fault code. Additionally, they have no way to test the Eco system.
When I asked about the poor freeway mileage the dealer's response was the vehicle is working within the listed fuel expectations. Worse, at 70 mph there seems to be a lag in light acceleration between 1800 - 2500 rpm's. After noticing this lag I stumbled across an engine vibration about 2100 rpms in park. You can feel this vibration, if you can't open your door or hood and feel those vibrate or watch the door start vibrating when the engine is between 2000 - 2500 rpms, most likely 2100. When I addressed this with the dealer service department I was informed that is normal, now, this is a very noticeable vibration that is not present under 2000 or over 2500 rpms. I asked the dealer to reproduce this vibration in another like vehicle and to my surprise the vehicle they randomly picked had the same very noticeable vibration.
I can't help but think this vibration has something to do with the poor fuel mileage on the frwy because 2100 rpms is about the speed of the motor when the vehicle is at 80 mph, however, I don't know how to prove it. This Civic also has some frustrating electrical Idiosyncrasies. Android Auto nor Honda Link will work with my Samsung Note 4 despite Honda of America and the reps of Android Auto stating the system should work with the note 4. My wife's Apple phone works just fine with the Civic. The USB's both center console and storage compartment between the seats will often not detect a device like an Ipod. However, by simply turning off the car and making sure the electrical system turns off then restarting the car generally solves this issue, you may have to repeat this two or three times.
Honda of America field rep. stated there should be a flash coming out very soon to address these issues but it is not out yet. Who would have ever predicted you would have to reboot your car? In no particular order is the electrical issue of the parking lights. If you want to leave your parking lights on, leave and secure your vehicle for whatever reason, here is a surprise... you can't. The automatic light shut off system overrides the manual parking light setting. Even if the automatic light mode on the steering column is not selected or turned to parking lights. In setting you can only change the timing of the automatic light shutoff not turn it off. The dealer states the Civic does not have a manual setting parking light feature. When did manual parking lights become a feature?
My biggest complaint with the challenged electrical oversight is the operation of the key fob. You press unlock once to unlock driver door and twice to unlock all doors. I like this feature and that is pretty much the standard operating process for most cars with key fobs... that is.... unless you have a 2016 Honda Civic EX that has the ability to change how the door handle unlocking operation works. With the state of the art electronics on the Civic you can change how the driver door handle unlocks the car. The settings are "open driver only" or "open all doors" which by itself is pretty cool. But again, the automatic stuff has unlisted consequences.
If you set the door handle to open driver door only this setting changes the way the key fob unlock system works, as you can no longer open all doors by pressing the key fob twice. I cannot find anywhere in the manual that suggest the separate unlocking systems override the other. As of this date I have not yet addressed this with the dealer.
Driveability; This car handles like a go-kart unless you are driving on a concrete freeway with water deflecting grooves. On normal asphalt highways at highway speeds, 70 - 80 mph this Civic does ok, but keeping it in a lane takes a conscious effort. You can let go of the steering wheel and rest assured this Civic will select its own path which is rarely straight. Worse, add a concrete surface with grooves and the ride becomes anything but groovy, in fact, it's a white knuckle ride especially if you are within a few feet of a k rail as the car pitches side to side. Also, for those that drive at high speeds (000) be prepared as you decelerate, especially if deceleration is rapid, you might have to use a little extra force to ensure the car goes in the direction of your choice.
In close, more disappointing than the few issues I have experienced with the 10th gen Civic is the customer care from Honda of America. Honda being a Japanese company has somehow failed to pass along to their American counterparts the Japanese pride in both company and workmanship. In my opinion Honda of Americas management represents the brand poorly. Honda of America makes no relevance of their customers' dedication, and in my case investing twenty-four thousand dollars in the brand they represent. This is a large chuck of change and should command the respect and desire to insure their customer receives a car that works as intended.
My experience, Honda of America is very good at evading responsibility regardless of the investment in their brand. Sadly, with this car I have missed out on the historic value in this brand. If you are using this car for in-town driving it's certainly a fun car to drive around town, but, as an owner I cannot recommend the 2016 Honda Civic EX for all uses, and I fall short of understanding how it receives such high marks from well-known reviewers.

I recalled from what I saw on my laptop screen. Stunned. Saddened. Disappointed. All the emotions a person cycles through when they are betrayed by someone they trust. I wanted to deny the validity of what I was reading and not be burdened with the truth. Yet there it was, detailed in endless harsh reviews. The signs were visible, like the Clear Coat chipping off the Honda's roof. I pointed this suspected problem out to someone who would be able to confirm or deny. However, my concerns were dismissed and the onus put squarely back on me. "It's because you didn't clean off the bird ** in time", he said.
Eventually, the entire roof had shed its protective coating. I knew it would have taken a freaking Pterodactyl sized creature to ** off that much Clear Coat, but I didn't follow up. It couldn't have possibly been a known defect, right? They would have told me if there was a factory recall instead of my just being a victim a fecal assault?
But then last night happened. I answered the phone to my daughter's panicked voice. Daughter: "I need help! I'm trying to turn left on Red Bank and the steering wheel won't turn! HELP!!!" Me: "Call the police, I'm on my way." Daughter: "HELP!" The phone disconnected. I grabbed my keys. The police car flashing lights guided me to exactly where on Red Bank the cars steering went out. Thankfully, she made it into the turn lane and was not stranded mid-turn, vulnerable to oncoming traffic. Thankfully, she was standing safely on the side of the road and not being extracted by the jaws of life or on the road covered with a sheet. We were both a bit shaken, thankful that such a freak happening ended without injury.
But here's the thing: Freak happening my ass. As it happens, the steering lock was caused by a cracked engine block - a known defect. There was a recall in 2010. And the Clear Coat thing? Also, a recall. We were notified of neither even though we purchased the car as a Certified Used Car from a dealer and had returned multiple times to the same dealer for service. Honda, you broke my heart. This was our third Honda purchase, which says a lot since we keep our cars for a long, long time. I trusted you. But you produced a sub-standard product and knowingly didn't do the right thing. Then, you endangered my child, which produces the deepest sense of disgust. Never again.

Engine block cracked due to faulty Honda part. My car (2007 Honda Civic EX coupe) broke down last night due to what I have now found out being a cracked block. Honda apparently sent out a notification of extended warranty to consumers back in 2010 & again in 2014. I NEVER received notification either time. I contacted the dealership & American Honda only to be told that the extended warranty coverage for my car ended on 9/6/16. They will not honor the warranty now.
I only drive to and from work. My '07 has only 95,556 miles on it. It has not been driven enough to cause the block to crack due to normal wear and tear. This is not my fault. Honda is obviously aware of the "FAULTY" part they put on my car, hence the extended warranty they have issued to consumers. I should not have to replace my engine due to their negligence in not notifying me. I would have taken my car in as soon as notified if I would have received something about the issue.
I take great care of my car. I have owned 3 Hondas and am appalled at how they are not helping me. This issue should really have been a national recall & not a simple extended warranty that most people didn't get notified of. I have seen numerous forums of the same thing I am going through happening to others. I took pride in my Hondas & now feel very let down & cheated by AMERICAN HONDA.
I also went through the same issue with the paint job peeling off. Never got notification of that either. A friend told me about it after seeing how bad my car was peeling. I contacted Honda only to be told the same thing, my extended warranty period had ended 4 months prior to my calling. I ended up paying on my own to have my car painted. I really hope an ATTORNEY sees this & can help us consumers out that are dealing with faulty Honda issues. Had I known the faulty visor, faulty paint & faulty cracked engine block was going to happen due to Honda's negligence, I would have NEVER BOUGHT THIS CAR.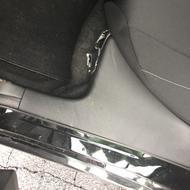 Me and my 19 yr went to purchase her a 2017 Honda Civic right before Thanksgiving. After only a few days of having the car the radio would freeze up, so she took it to the svc dept and was told that they had to reset it 2 times in the first month. The carpet starting coming up in the back on the floor and they said they fixed it. Today I noticed the carpet coming from underneath the seat toward the floor and we took the car to Honda. They asked for the mileage on the dash and we were told they would order new carpet for it.
Then few minutes of leaving the dealership all the lights and everything that lights up on the dashboard went completely out. We could not see anything. It was blank so called before we went back to Honda and they told us that they had never seen that happen before and they would contact a tech to see what they would say but they reset something and should be fine. Let me remind you this is a 2017 that only had 7 miles when purchased. We have spent more time taking this car to the dealership with numerous computer issues and also the carpet. I spoke to the finance manager who said "just keep all this documented and this should not be happening". I would not refer nor will I recommend anyone to them or Honda ever!!!

I'm a single parent. Bought my daughter a 2006 Honda civic so she would have a reliable auto to get back and forth to college. 2 months after having the low mileage car, the block cracked. We contacted Honda when we found the issue and seen where the warranty was extended for 10 years. Well guess what? She missed it by 1 month. OF COURSE SHE DID. They knew exactly when these would go bad. Well they refused to fix it and here we are. Out a lot of money on a piece of Junk. We had to do a temporary fix with the crap you put in the radiator. This is so unfair to any consumer. They knew these were bad and yet they refuse to fix them. What steps do we need to do now?

For the vehicle year, it would not allow me to select 2016, so I selected 2015, even though my car's model year is 2016. I recently leased a '16 Honda Civic LX sedan, and I read at least a couple of reviews of it on Motor Trend, Car and Driver, etc., and these automotive magazines describe it has having a "sporty" steering feel. Unfortunately, that has not at all been my experience with this car. Right from the get-go, the steering felt extremely loose, vague, numb, etc. Especially when I drive on the highway, it is very difficult to keep it going straight, as if I hold the steering wheel in the center, the car will slowly drift leftward, and I keep on having to correct it toward the right to keep it going straight.
In other words, there is absolutely no on-center feel, so the car essentially drives like an old, beat up clunker. There is also a loud knocking noise coming from the front right wheel whenever I hit a bigger bump, and no dealership seems to be able to figure out which component is responsible for the noise. I have taken it to 3 dealerships multiple times, and no mechanic seems to be able to find the problem, which is downright frustrating, especially since I don't feel safe driving this car on the highway.

I own a 2006 Honda civic which got the engine cracked. Called the Honda number. They said that the extended warranty is passed 10 years already. They won't cover the repair. That sucks cause I loved Honda but now I'm very disappointed.

This is my 2nd Civic & my experience with them has been excellent. The Civic looks great, feels great & drives beautifully. Other than general maintenance I have experienced no problems with these cars. They are reliable and maintain a good resale value. I have an older 4 door model and a new 2 door model. My feeling is that the 2 door is more attractive, but the 4 door is more convenient. I am excited about the new Honda Hatchback coming out in 2017. These are great cars.

Our Civic Hybrid has around 45000 miles on it and hasn't had any major problems. It gets decent mileage but not as good as Honda rated. It rides rough and has a lot of road noise. It is also sluggish pulling out into traffic. The original tires only lasted for about 16,000 miles. It's also hard to get in and out of and ground clearance is too low.

It is a 2016, so hard to tell how it will be in 5 years, but so far love it! I did a lot of research looking for a car that was agile, quick, easy to drive and attractive. The Honda Civic won by heads and tails. It is all the things I wanted and affordable. I put a blanket down on the back seat and there is room for my two 50lb dogs to lay down. Highly recommend.

After 8 years with this car, I haven't had one problem. I have good mileage at approximately 32 miles to the gallon of regular gas. For a Civic, it has a lot of trunk room. More than other cars I have driven!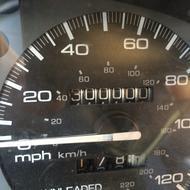 I've been reading a lot of negative reviews of Honda automobiles, the majority of which concern vehicles from 2000 to 2015. Maybe Honda slacked off in the new millennium but my 1996 Honda Del Sol has been fantastic since I bought it in 1998 with 22k miles on it. It now has 327,000 miles on it and I'm still using the original clutch! While I simply cannot recommend Kendall Honda (in Eugene, OR), the car itself has been great. The exhaust manifold was recalled and I had that replaced twice (it's since cracked again but my car has too many miles on it for the manifold to qualify for a recall a third time, apparently), and I've replaced the timing belt and fuel pump every 70,000 miles and it just keeps cruising along. Great car!

I love my Honda Civic and completely trust it. I have had 2 Civics. I trust my car 100% and love the way it looks too. It does great on gas and I know it will last me a long time. Plus the 2016 Civic has great pick up! Love it!

I have had to replace the transmission at under 50,000 miles. I love my Honda Civic. The problem is everyone else does also and it has almost been stolen twice! Of course major damage was done each time and they did not get the car.

Honda has always been known for its durability & reliability, and it proves true. Honda Civic has great fuel mileage with the new econ button on, or even if off. It's quiet, plenty of leg room, and comfortable.

I had my first accident on Sept 14th with my 2010 Honda Civic. I was not hurt, but my car had $2100 of damage. Honda gave the mechanics USED parts and since some did not fit; they had to be re-ordered which resulted in a delay of me going on vacation for 2 days. I left immediately after my car was repaired. Only trip I went to Pittsburgh, 5 hrs away from my home and I had to put air in my tires, then I went on another trip that took 3 hrs. Again I felt my tire was low. On the way back I stopped in Pittsburgh then to DC. I put air in at that Pittsburgh trip. When I returned home to the DC area, I left again for a trip to The west Coast. When I arrived home my tire was flat. When AAA came they told me it looks like a small leak. If Honda gave new parts that did not take days to get to the repair company, I would have found out that my car needed more repairs.
We have always owned Honda. Myself, my husband and our daughter. I have always found them to be excellent cars UNTIL you have an accident and they give you used parts to repair your car. My husband and daughter are in the market for new cars this Autumn. They have been looking at Honda... Until now. The accident has caused my car so many more problems... It just doesn't feel right. I look forward to the day that I can buy a new car and I know it will NOT be a Honda!

I purchased a certified 2009 Honda Civic LX with 18k miles in 2011. It has been a garage kept car for the past 5 years that I have owned it. But summer this year I noticed a little spot on my roof but thought nothing of it. After a month nearly my entire roof looked faded/chalky almost. Now the trunk has even begun to do the same. So I decided to do some research and I discovered that there was a defect in the paint and that Honda issued an extended warranty up to 7 years after the car was manufactured. So I decide to go in and talk to my local Honda dealership only to discover that Honda will not cover the repair.
So I called them myself only for them to tell me the same and they had the nerve to say it wasn't a defect. So I get a quote of how much it would be to fix and it was around $1000.00 to repair. All I can say is that Honda has lost my business forever. This was my 2nd Honda and I was even considering getting a Honda again when the time comes. All they could say was, "I'm sorry but we sent you the letter about the extended paint warranty in 2014." I want to join other customers that had the same experience as me and file an action suit against Honda for the paint defect on our vehicles.

After 15 years we bought another Honda Civic. One day the car suddenly swerved to the right and hit the curb causing over $1200 in damages. Several months later the car suddenly swerved to the right and went off the road causing a broken back for my wife. Only minor damage to the water shields ($725). The sudden swerve to the right happened two times to my son but no damage occurred as no cars were in the other lane. The steering wheel wobbles while driving. Honda can find no problems with the car as no codes appear. American Honda has reviewed the case but find nothing wrong with the car. (They also cannot prove that it didn't happen.)
The car isn't safe to drive and with the history, it is worthless as a trade in. Apparently there is a problem in the computer that happens periodically without warning causing the right front brake to suddenly engage or causing the steering to veer critically to the right. Once the swerving starts the steering cannot be engaged to correct the pull to the right. The only option now is to sell it, with disclosure, to an auction house and lose half of what I paid for the car. Very sad situation. The dealer has the vehicle as we don't trust driving it.

Here is a list of faults on my brand new Civic and I will leave it to you to decide if you really want to buy this car. Couples of days ago the car brake so hard by itself for what I guess due to ECU malfunction!!! All multi-function on wheel not working, Sat nav not working. All radio function froze. Reverse cam working on forward and doesn't work on reverse. What a joke. Cold draft from the left front door on higher than 70 miles/hour. Engine / brake oil low. Right front brake disc score marks, noise when braking. Clicking noise when putting the gearshift to reverse. Right front window noise when in operation. Sent it to dealer for a fix. Now the rear left doesn't work at all!!!
Exterior trim on the left rear quarter insecure. Interior plastic trim under hand brake is super glued from my last service. Left side tire's tread wear is higher than right side. Bumper corner protruding, misaligned on left side in comparison to the right side. When first run, air conditioner dual mode doesn't work when switched on, unless you restart the air conditioner.

I have a brand new (1,000 miles) 2016 Civic Sedan touring with navigation issues: either it enters a "searching" mode or it shows the car completely off road. Resetting the system didn't fix the issue. Anybody else has the same issues? Suggestions?

Honda Civic, 2015. Rear camera is 100% worthless. I will never rely on it. I will use my eyes. I had a teeny bumper bender because the camera did not show just a few inches of overlap in my Lt. bumper and the Rt rear bumper of a truck. Now this junk camera will cost me a $500 deductible. Seats are truly "bucket" seats. You feel like you are in a hole in the ground and hard to egress and exit car. A/C is terribly undersized. I live in TN not AZ and it is very slow to cool. Mileage and acceleration are both sad. You cannot see anything from inside the car: front, rear, either side. Dash panel glares up onto windshield. Low tire pressure indicator needs recalibration. Air in tires is fine. I do not like paying over 2 times more for a damn oil change.
Honda and their designers/engineers must have been on vacation when this junk went into production. I hate how Consumer Reports brags about foreign cars and berates American cars; especially Chrysler. This Honda got rear-ended about 3 months ago. The Chrysler 200 I got while the Honda was in the shop was much more car, better designed, mileage, performance, everything. I had a Chrysler van for 14 years and it was always a fantastic car. No repairs but one under warranty and normal maintenance. I would give the Honda less than a one (1) rating if it was available. Pure junk. Does not qualify as a real car.

2006 Honda Civic Hybrid - I have heard the saying never say never, but I know there are 2 things in life I will NEVER do again... 1) Buy ANY type of Honda vehicle and 2) Buy a Hybrid. We are stuck with a car that doesn't run because of a battery and in order to get it fixed by the dealership we will have to pay $3,000; which I am guessing is probably about the amount the car is worth with a working battery. I understand cars will have problems and you do have to spend money on car repairs, but Honda knows there is a problem with their first and second generation batteries and refuse to do anything about it, other than offer this bogus software update that makes the matter worst. Also, they offered an extended warranty for the 11 years/170,000, which would be the category I fall under it doesn't apply if you live in a certain state, go figure that one. So to all this I say bye-bye Honda!!!

If you recently purchased a Honda Civic, don't be afraid because of all the post you see here that are negative. I've had my 2012 Civic Sedan for almost 4 years now and the only thing that has ever happened to it was the housing on the door keyhole popped off at about 18K and I took it to the Dealership where they replace it and would have replaced it up to 36K or 36,000 miles whichever came first. I am now at 53K on my car and so far the brakes have not needed work but the front will be replaced soon because I'm told 53K is a lot of miles to get without needing the first service but so far so good. My car gets about 36 MPG Combined miles and on a long trip on the highway about 40 MPG.
The car is surrounded with Airbags and great sensors in the seat that know how to turn off the passenger side bag when you put weight on it. Airbags when imploded can cost over $2k to replace and can mean the difference a long time from now in your vehicle being a total by the Insurance Company. There are so many safety features and added pluses for the $19,500 I paid for mine the year before the backup Camera and BlueTooth were added. So far it was worth every dime I've paid for it. I am lucky enough to keep it a garage and it looks almost as good as it did the day I drove it off the lot.
Honda Civic Company Profile
Company Name:

Honda

Website:

http://www.honda.com/