Consumer Complaints and Reviews

Hoping someone might have some insight on this... I bought a TLX October 2015 and babied it. A few weeks ago my husband asked me what I hit, because he noticed spidering of the paint to the front bumper. I know that I didn't hit anything, but I figured "sure, there's a chance someone hit my car". But the more I looked at it, it appears that there's a bubble in the paint, and then the spidering is stemming from that. The bizarre part is that the clear coat is flawless; not an imperfection or scratch. Wouldn't one think if something hit it enough to cause a bubble and spidering, then the clear coat (which took the impact) would be affected?
I took it to the Bedford Acura where I purchased it. The mechanic looked at it and said it was probably from impact, it's $275 to repaint that half of the bumper. The manager then looked at it and said "I agree with you (myself), that's odd, if there was impact there should be damage to the clear coat". He took a picture and sent it to the regional sales rep and today I received a phone call back that they believe it's from stress impact and it's not covered in warranty. I know I'm not paint or car specialist, but I'm truly having a hard time accepting this, so hoped others might have insight... but I'm very unhappy with the mixed opinions I've had, and the instant rejection by the company. I will certainly be pursuing this further!
Not sure if this factors in (I mentioned it at my most recent visit but they said it was totally unrelated), but December 2016 I came out to my car and noticed a silver plastic accent piece on that same side had just popped out from the bumper; the clips holding it in place were broken. Again, there was no surrounding damage, and no damage to the piece itself other than the inner clips having broken off. I took it in and they replaced that piece. I'm now starting to wonder if there's something wrong with the whole bumper itself and that's what's causing all of these non-impact problems! And I'm rather address it before it is out of warranty. Ugh.

2012 Acura TL Power steering fails. From the "airbag" recall to the transmission recall I can handle. Now the fact that my power steering suddenly seizes and leaves me in the middle of an intersection with a non functional vehicle I cannot handle. The answer? Pay to have the EPS replaced. Now, going on blogs this is a COMMON issue and should be a recall warranty issue! Not self pay. Someone is going to die until Acura/Honda notices. It's not right. I have been a Honda or Acura owner for years. I will tell you, this will be my last. It is dangerous and someone will die then they might listen.

We have an 03 MDX with 130,000 miles. We have already had trans replaced a little over a yr ago and last night it went out again. No warning signs, nothing. Driving 35 mph and the tachometer went to 4500rpm and we coasted to a stop. I did see the D5 light on dash, that tells us which gear car is in, was flashing. We simply can not afford to fix this again. We will never buy Acura again, and will tell all our friends to stay away from them. Even if I do find the means to fix it, it will go up for sale immediately, and I will be looking at Chevrolet for replacement vehicle.

I got the MDX 2016 and I have about 12000 miles and the suspension is so bad I went to the dealer to look at it, they fix the system on 2017 models so I have to stick with it or buy the new one 0.

My family has been a loyal Honda customer for 30+ years and 6+ Honda cars. We've loved their reliability and dependability. That being said, it is unfortunate that I have had a negative experience with most my recent vehicle. I drive a certified pre-owned 2012 Acura TL Tech Package, which I purchased in 2014. Since the purchase, the car has driven very well, showing no indication of any issues. Though I purchased this vehicle in a metroplex, I live in a rural area. I drive 60 miles round-trip to and from work.
Last Wednesday, while driving on a rural highway between offices, the car lost all power without any warning traveling at 75mph. The RPM dial went crazy, and then the check engine lights flickered (check charge system, check ABS, check VSA). Luckily, I was able to pull over to the shoulder. I let it run, hoping it would stay on until I could get assistance. After about 5 minutes, it shut down completely. I was stranded in between 2 small towns on a rural highway with spotty cell phone coverage plus the inconvenience of missing work. I could not restart the car—absolutely no lights came on. Thankfully, I was able to contact a tow service to tow the car back to my house (28 miles away). I assumed the battery was the issue and replaced it, which worked for 5 minutes before it was completely drained. I live 350 miles from the nearest Acura dealer, so I had to tow it there.
When I got it to Acura on Saturday, they ran diagnostics on the car and determined it was a faulty alternator, covered by my extended warranty and fixed the problem. My main concern with this situation is that there was no warning whatsoever to alert me of a problem. Had I been alerted, I would have acted proactively to prevent this from occurring, especially since I live so far from a dealer. I can only imagine how much worse this could have been had it happened in the middle of the night in this rural area, or if this happened on a 5-lane highway in a big city during the morning or evening commute.
When I mentioned the lack of warning to the Acura service guy, he said, "Sometimes there is no warning on these things." That is a problem. There should always be some form of warning before a relatively new vehicle is malfunctioning. Acura needs to determine why their vehicles are not warning the drivers of potential repairs for the safety of its drivers and all other drivers.
How do I know I can trust these reviews about Acura?
639,780 reviews on ConsumerAffairs are verified.
We require contact information to ensure our reviewers are real.
We use intelligent software that helps us maintain the integrity of reviews.
Our moderators read all reviews to verify quality and helpfulness.
For more information about reviews on ConsumerAffairs.com please visit our FAQ.

Having purchased 5 new Acura from Crest Acura in Syracuse NY I expected some consideration for being a very loyal sales and SERVICE customer. When considering purchase of a sixth Acura I encountered Jim **, a very disappointing encounter. Upon having my TL (purchased new at Crest and fully serviced at Crest) looked at for trade in, I was offered far less than book value. When I questioned this, I was told by Mr. ** that he couldn't pay more for my car than he could buy one for at an auction, no consideration for a one owner fully serviced Acura from his dealership.
He then challenged me to visit a competing dealership to determine if I could get a better deal. I did and I did. Upon learning that I had traded elsewhere Mr. ** spent 5 minutes running my new vehicle into the ground and telling me how unhappy I will be. What a very sad individual he is. He could have saved a very loyal customer if he had used appropriate business protocol. An example: "I'm sorry you aren't happy Joe, what can I do to correct the problem?" No he acted like a spoiled child who didn't get his way and totally ruined a good relationship.
I've been in business for 35 years and have handled a number of complaints. I've found that attacking the complainer, defending your behavior does nothing for the business except lose a potential client, something Mr. ** easily accomplished via his negative behavior. He could have saved me had he been a professional rather than a spoiled child who doesn't belong where he is. "You can be right but wrong and you can be wrong and be wrong." Who's the real loser here?

I bought a 2016 MDX at Apr 2015. The car has usual new car smell. At the beginning, I thought I will disappear soon. I am wrong. I can't stay in the car without the window open for about two years. But unfortunately after two years, the smell of new car just reduced a little bit and the leather seat still gives off strong chemical odor. I can confirm because if I smell closely to the leather it's just too strong. I have owned multiple cars with leather seats before. This is the first time I hit the issue. It's not typical genuine leather smell. It's unpleasant chemical smell.

I have a 2010 Acura TL, 6 weeks ago while making a turn the driver side CV Axle cracked and broke disabling the car. I had it towed, $150 30 miles to my mechanic. It took 4 weeks to find a replacement CV Axle. Dealers couldn't get them. Apparently there were only 500 of these Axle setups made for this model - there were 12 available in the entire USA. I was "lucky" to get one I am told. Now just a week later, my passenger side did the same thing. CV Axle broke. These cars are garbage!!! I am told it could be as long as 8 months, by the dealer mind you, to locate and get a part from Honda!! I am out of a car. Piece of garbage!!! Sell yours and get a well made car, Tonka, Hyundai or Toyota, Ford, Chevrolet!! Anything but this crap!

I have been given the royal runaround today and all I want is to make my 2007 Acura RL safe for me and my family. I was contacted to by your customer no service, reference case number **, and the drive side and passenger airbags that need to be replaced. I was told I could get a rental car to use until parts became available and to contact Sons Acura to set this up. This was wrong or at least Sons Acura say so. So they told me to call 888-234-2138 and press opt 3 to arrange for the rental. The person at opt 3 told me to call Sons Acura, so I called them back. Sons Acura then told me that they saw where I had requested the airbags to be ordered in back in July, but they were not in. They also said that Honda of America is wrong and they are not giving rental cars to those people with airbags that can kill them. I don't want your car anymore. I don't want to die or my family to get hurt either!

I have been battling with Acura "Customer Service" for 2 months over a common problem Acura is ignoring: Bluetooth systems draining the car battery. I spent over two years having my battery regularly recharged or replaced, with the Acura dealer unable to diagnose the problem. I could not let my car sit more than one day without starting or the battery would be dead. I took it in several times and once paid to have a relay switch replaced, which did not solve the problem.
I had lost use of my Bluetooth, but never connected the two, even though every time the battery was recharged the Bluetooth would miraculously work again for about 30 minutes... When I finally Googled "2007 Acura electrical problem" I discovered lots of people have had this problem. Some had replaced their Bluetooth system and the problem recurred.
Based on what I learned, had my Bluetooth disconnected. I contacted Acura "Customer Service" to complain about having to pay $100 to disconnect a system that has not worked for two years. Long story short, and after providing full documentation of my last two years of dealer, mechanic and AAA auto service, I was told that because Acura did not diagnose the Bluetooth system as the problem they could not help me. Ironic, eh? This problem has been occurring for years and by not diagnosing it they were not responsible for it. I must add I found Michael, the "Customer Service" person I spoke with, to be condescending and disrespectful (phone number 800-382-2238, extension **). Needless to say, my next car will not be an Acura.

I have several complaints about Acura and to be more specific, both Acura of Bay Shore and Acura Company. I leased a RDX in 2015. They deceived me in every possible way. Before I went to Acura I had a lease through Nissan and I had 5 months left on that lease. Allison, the sales rep, repeatedly told me that they would pay the 5 months I had on my previous lease as part of the deal. Needless to say, they added the amount of those 5 months to the new lease. The day I sign the contract I was in a hurry and I did not want to go through the whole process and I took responsibility and I am paying for what they told me they would do.
One of the selling points was, or is, that "Every time you bring your vehicle for service we will wash it for you. We'll give you a free car wash every time." When I brought the truck for the first service, I dropped it in the morning around 8am. I did not hear from them until I called around 3:00pm. They said it would be ready in 45 min. When I received the truck it had noticeably some drops of water and all the dirt that it came with when I drop it. So I called the service person. When I showed to him the quality of the job done, he offered to take it back to wash it. Once again, they did not deliver on their promise and deceive me again.
And the most recent complaint, which is no fault of Acura of Bay Shore but Acura as a Company, is that due to the recall on the Takata airbag used on my Acura RDX, I have been trying to reach Acura to work with me. My RDX has been parked for a month now and will be until the dealership receives the parts to replace which could be 3 month or a year, according to service manager. In the meantime, they provided me with a rental, a Kia Sedona. I have tried to get a different car, something comparable to what I am paying for. It hurts to pay $475.00 a month and drive a $200.00 dollar a month truck. After one month the car rental place contracted by Acura claims that, they don't have any SUVs available.
I have called the Acura Relations Department to negotiate my monthly payments, to lower or stop for the time I am not using the car. They told me they cannot do anything for me and I am to fulfill the contract by paying my monthly lease of $475.00 for something I can't use. I have not been late with any payments since I entered into this contract with Acura. I have fulfill my obligation but ACURA HAS FAIL TO PROVIDE ME WITH A SAFE CAR. I don't expect to resolve this issues in my favor at this point. I just hope that whoever is reading this THINKS TWICE before dealing with Acura Company.

Our daughter has a disability but she works. She worked hard and saved her money to buy a car. She bought an Acura. Now the transmission is shot and the sad part is there is a recall for this issue but Acura will do nothing. They don't care. This is a longstanding problems with their transmission and they won't honor or support their own products. It's disgusting. This issue has been going on for years, what they do is have a car owner bring the car in to be check (you don't have any problems at that time) so now they can say "Oh you used the warranty." It's disgusting nobody cares, it's such a shame.
Now we have to get another transmission on our own. It's wrong. If there was not a recall, we would never have even questioned it. This is a sin. It's like stealing from our daughter who has worked so hard and keeps her car in top condition. Car makers should be made to fix issues if it's a known issue. Come on people. I don't even know what to say. ACURA IS NOT A GOOD COMPANY/NOR IS HONDA> You are rotten. They should be made to fix this issue as they know about it. They have 100's of complaints for this issue. Just makes me sick...

I leased a 2016 RDX in March. The first few days of driving I noticed a vibrating sound under the hood near the passenger side. I took my car back to the dealer in Santa Monica and was told it happens on these cars. It's the brake pump adjusting. The agent told me he tested other 2016 RDX's and he heard the noise. Well it continued. I took it back the following week and I drove around with a service agent and of course I could not replicate the noise. It only happens occasionally but it's very irritating! I was told unless they hear it when driving the car there is nothing they can do. I had a 2104 RDx I loved, I'm starting to hate this car.

I was very impressed initially with the car, it truly lives up to its reputation. I have been driving Acura for many years as my father did when he was alive. However, when it comes to customer care, I can tell you that the dealership fell very short. I had to replace the windshield due to a crack. Once the windshield was replaced, it then needed to be re-calibrated. When I contacted Center Acura, they told me that they were very familiar with this issue - no problem. It would take about 1.5 hours to do the job. Come very early in the am. So I did, to discover they could not calibrate the windshield because it needed a specialized silicone film first. They said, "We will order this and call you next week, but should take a couple of days to get." They never called - two weeks later, I called and they said, "We forgot to call you." I couldn't believe this since Acura is totally customer oriented.
I rescheduled for this past Monday am - when I brought in my car, the service representative said, "I will need to do extensive research on this." I replied, "This is unacceptable." I had to leave because I was taking time off work. Several service department employees sent me emails and text messages asking me if I was satisfied with the service I received??? I promptly replied to all of them via email, text and phone calls. No one replied!!!
I then ended up calling client relations. My case was assigned to a rep who I just spoke to. She listened but did not grasp the issue - the main issue is the lack of response to the customer. She perseverated about getting someone to do the work. I re-explained my position again, she ignored me and said this might be a good training issue for the dealership. In the meantime, I, along with my insurance company who offered to pay for this are attempting to locate a vendor who can do the job.

2009 Acura TSX is Junk. Interior that looked like leather is really rubber as thin as a balloon, all around the seat sides, head rest and arm rest. Falling apart at 90,000 miles and looks like the car has leprosy. Very sad for such an expensive auto. Burns oil like an old Chevy. I will never by another Acura or Honda. Compare that to my Toyota Tacoma. 12 years old, 130,000 miles, interior looks new and mechanically have never had any failure of any kind. What was I thinking to buy to Acura?

I leased a 2014 Acura RDX. The vehicle was recalled due to a faulty airbag. The parts will take two months to come in but we don't want to drive the car due to the safety risk. Acura, via my local dealer, provided a rental car that is far below the quality of the RDX. For example, no navigation. I complained to the dealer and to Acura Customer Affairs. Policy is that they only provide a vehicle - not an equivalent vehicle. At the same time, I am still paying the full lease for a car that I can't drive. Is this fair? Very poor job on the part of Acura.

My family has purchased almost 10 new Acura products in the last 14 years, all new. My mother bought 2013 Acura ILX for $28k. Only has 15k miles. Has had 3 batteries! Acura says car must be driven 20 mile a week or battery dies! Offered $12k trade!

Bought a pre-owned certified 2011 rdx. Well first off was told it was awd it was not. Brake warning light was on, all tires were way off the psi. It should of been after the 120 point check they must of not done. 3 months later headlight had tons of water in it. After complaining to Acura relations was told they would help out of good will but after I was ready to replace the headlight was told they won't "because you bought the headlight light from a 3rd party" but it was oem. I have owned 3 Acuras this is my last. Stay away from buying Acura. They are not the company they use to be.

I have a 2012 Acura RDX with technology package and only 24,000+ miles on the vehicle. I financed the vehicle in May of 2015 at the end of my 3 year lease and purchased Acura Care for over $2,000 should anything go wrong with vehicle to make sure it is still under warranty. Needless to say, the positive end of the battery cable became so eroded that the cable became loose and was very thin. I have kept up with the regular maintenance but for whatever reason, the battery terminal was never serviced by the technician. The car could not start and I thought the battery was dead.
I purchased an after market battery and drove it to Acura dealership on Nostrand Ave in Brooklyn, NY so they could diagnose the problem. It was determined that the cables could have been eroded by 'environmental factors' and the battery needed replacement. Acura replaced the battery since it was still under the 4 year or 50,000 miles original warranty but they stick me with the $400 replacement cost of the battery cable since it is not covered under the original warranty nor under Acura Care. I find this outrageous, since a premium vehicle should not have its cable corroded in less than 4 years.
I told the Customer Service case manager that I also have a 2006 Toyota Rav 4 with under 47,000 miles and have never had any issue with the battery cable. They keep referring to 'environmental factors' as a result of the corrosion and therefore not covered since that is not a defect in the cable itself. The car is driven in Brooklyn over 95% of the time with a few trips to CT and 2 trips to Montreal, Canada. The cost of a new premium car, Acura Care for $2000+ and now $400 for battery cable replacement for a vehicle that is not 4 years old yet. Please advise if anyone else has this issue with Acura. They should be held liable for inferior accessories.

Apparently someone tried to steal my 2014 Acura MDX and thus it was "immobilized" by the anti-theft. They stole my sunglasses and apparently tried to use a crowbar to get in the window DENTING the window frame even though the car was unlocked! Therefore, I could not start my car as it was "immobilized" and was told to get the other key fob that was 30 minutes away at home. I could only get to that the later in the evening after the Acura service dept was closed.
So the next day, today, beginning at 8 am, after TENS of calls with Acura Roadside Assistance and then with several non-English speaking tow truck drivers, the first tow truck could not get the car into neutral so they left. Hours pass, the second truck was not the right kind to pick it up after specific instructions were relayed that it had to be the "special" tow truck. Hours pass, the third truck had a flat tire so ultimately could not make it but failed to call. Hours pass and the fourth tow truck arrived 3 hours later than expected and then delivered the car to the WRONG DEALERSHIP ACROSS TOWN. I was then told that the car is nowhere to be found by that dealership and that the driver had driven away with it on his truck!!!
Two hours later I was told it was found and being delivered to the right Acura service. Then I was told the car was LOST and could not be located at the new dealership! One hour later, after I called the last of five tow truck drivers and the dealership and connected the dots for them, the car was found again. Moral of the story, beware of Acura Roadside Assistance promises and next time plan to spend TWELVE HOURS OF YOUR OWN TIME TO RECEIVE ACURA "ROADSIDE ASSISTANCE."

We purchased a new Bellanova White 2015 Acura TLX in June. We noticed that there were "runs" and "pits" or "dimples" in the paint in several areas of the car. After contacting the dealer, they took the car in to repair the paint run. The service manager took pictures and sent them to the Regional Rep who approved repainting the runs, but since a camera could not pick up the "pits", the Rep said that he would have to personally inspect the vehicle. The service manager told us that his staff would inspect the entire vehicle and he sent it out to have the runs and pits repainted. After having our car for about 2 months, the pits in the paint are still not fixed by the dealer. The regional rep, who was scheduled to personally inspect our car on Oct 20, 2015 cancelled the viewing and to our knowledge has never seen the vehicle.
We have contacted the Acura corporate office and they notified us that Acura will not take any responsibility for the pitting/dimples in the paint and they don't consider it a defect. BUYER BEWARE!!! Our only option at this time is to report this matter to the State Attorney General and apply for a solution through the state's Lemon Law. My wife and I have owned 8 Hondas/Acuras since the 80's including 1 new RSX and 3 new TLs/TLX. This is the most disappointing new car, or used car purchase either of us have ever experienced. As I said earlier, BUYER BEWARE!

My dashboard has large cracks over the passenger side, and hairline cracks on the drivers side of the vehicle! I am at a standstill with Acura client services as most of the rest of you are! It's pretty sad when you shell out your hard earned money for a product that you had such good faith in, and it falls apart literally in front of you. I was brushed off with them saying that it was cosmetic and not a safety factor.
People refuse to drive with me as passengers for fear that the air bag will deploy when we go over a large bump, or if we get into a minor 'fender bender'. This is scary stuff! I don't understand why the government is permitting them to get away with this and not forcing a recall. I truly wish that there were some way that we could unite, and have some sort of legal recourse.

I have just recently purchased a new 2016 MDX and currently have 3100 miles on the vehicle. I have some major concerns in which I am very worried about. I just went to the local supermarket for a few minutes went back to my car and tried to start it up. The transmission seemed to be locked into place the brake was very hard and the car would not start. I tried to start the vehicle up three times and it would not move. Eventually I called my husband and he came down, got into the vehicle and it started.
Yet when I reached my home the event started again. Also the transmission seems to be jolting as if it is going in and out of gear. Another concern is that when it is cold sometimes when I turn the wheel to the left, it is as if there is not enough fluid where it is very rough. I had a CRV before this vehicle with 90 000 miles and I never had an ounce of a problem. Yet I have owned Mercedes vehicles and Audi's and I thought they were problems. I hope this MDX does not top the German cars.

Just a heads up to advise one more dissatisfied Acura owner. I have an 02 CL with less than 61K miles on it. I have maintained the engine every 5K miles using only Mobil 1 synthetic and did a complete change out of tranny fluid at 47K using the recommended Honda transmission fluid. The other day I was driving down the 405 fwy in L.A. and the transmission "surged" (as in threw me forward in the seat) as though the transmission decided to drop into 1st gear and then back up to normal RPM range again. I knew something was really screwed up with the transmission so I maintained a constant speed until I got to my exit 4 miles down the road. When I exited the freeway, the transmission started revving up and down trying to find the correct gear, slipping along the way. Obviously something was wrong and I only hoped the tranny would last long enough to get me home.
I contacted Acura Client Relations to see what concessions they might consider relative to repairing a meticulously maintained transmission with only 60K miles on it. I was advised to take it into an Acura dealership to have them diagnose the problem and they would consider the matter after further assessment. $150 later with no technical diagnosis other than a "yeah, it's screwed up" and a $6800 estimate, I called Acura Client Relations back to plead my case. I was advised my Client Relations that the recall extended the warranty mileage to 100K (I think) but the age of the car was outside of their warranty period. I suggested that I could understand their not covering the stitching on a seat or crack in a dashboard but time shouldn't affect the functionality of a maintained transmission.
To cut to the chase, Acura would not consider any compensation in this matter given the warranty period. When I asked them why they would direct me to pay a $150 diagnosis fee if they had no intention of picking up any of the associated costs, they said that if the problem was related to the "2nd gear recall" they might consider sharing some of the expenses associated with the repair of the transmission but that would have to be determined by the dealership. I was denied even the $150 diagnosis fee they had directed me to incur.
My issue is the complete denial of Acura assuming any responsibility for a premium vehicle meticulously maintained with a history of transmission problems. Acura obviously doesn't care about their customers or they would have at the very least offered to pay the $150 diagnostic fee I was directed to incur. The transmissions have had a sordid history of breaking down and you might expect some sort of compensation for a car with so few miles on it. Can anyone advise whether having the transmission rebuilt (outside of Acura with a quoted estimate of $2500) would assure a more reliable transmission... one that might last another 40K to 50K miles, or should I just bite the bullet and sell it for parts? One further question - can anybody refer me to a reputable transmission rebuild shop in the Los Angeles (South bay) area and how much should I expect to pay?

My wife and I purchased a 2012 Acura TL from Montgomeryville Acura on 04/26/2011. It was our first luxury car. It was a very exciting time for us. We even have pictures that we posted driving home from the dealership. On 08/31/2015 we sold the car. Here is how we got there:
08/29/2011 – Battery warning light comes on. "Limited starts left" displayed on message center. Took car to dealer. Battery tests well, but was replaced. 11/03/2011 – Battery warning light comes on. Bad cell. "Limited starts left" displayed on message center. Took car to dealer. Technician tells my wife that the battery was replaced even though it tested well. 08/09/2012 – Message on dash – "Voice account needs to be updated". Second message on dash – "Gas cap loose". Took car to dealer. Various updates and resets to electrical systems performed. 12/04/2014 – Messages and indicators on dash – "check battery", "check oil", "air bag fault", "fuel cap loose" -Took car to dealer. Battery sensor updated. Various updates and resets to electrical systems performed.
12/27/2014 – Message on dash – "check battery" -Took car to dealer. According to work order, "sensor tests good". Sensor replaced. 01/08/2015 – Message on dash – "check battery" -Took car to dealer. Replaced battery. 04/21/2015 – Message on dash – "Air bags may not work" - Took car to dealer. Reset message. According to work order, "everything checks out fine." 05/08/2015 – Message on dash – "Air bags may not work". Beginning to have problems with paired phone. Many dropped calls. -Took car to dealer. Switch replaced. Dealer could not replicate the issue with the phone. 05/29/2015 – Message on dash – "Air bags may not work". Beginning to have problems with paired phone. Many dropped calls. Took car to dealer. Switch replaced.
I spoke with Garrett ** (business manager) and Russell ** (lead service advisor) numerous times. I do believe that they did everything within their powers to help to resolve the issue. We left numerous messages for Steve ** (dealership manager) who never responded to an email or phone message. I had two primary concerns. This vehicle was not safe to drive. The warranty was due to expire in April 2015. Would I be expected to pay for repairs that clearly existed while the car was under warranty that could not be repaired? I asked the dealer to provide a letter indicating that they would be responsible to repair anything beyond the warranty period that was identified an issue within the warranty period. They refused. I was told that we should trust that they would stand by their product.
Eventually I was referred to Acura client relations. My first contact was with Kristine (extension **). I asked to be called on my cell phone. She mostly left messages on my home phone. Eventually I was able to reach her. Her solution was to take the car to the dealer. I asked to escalate to her supervisor. She refused stating that she was in charge and no one else could do anything. I asked her to provide some sort of acknowledgement of the situation. She refused. Other than a fax, she only would communicate with me by phone. Eventually she admitted to having a boss. She told me his name was Michael, but policy did not permit her to provide his last name. After a fair amount of wasted time I found that his full name was Michael **. He said that there was nothing that he could do to help.
The issue would be escalated to an arbitration group at Acura. He would forward the issue, but would not give me any way to contact them. They would call me if needed. To date, I have not heard from them or Michael. My feeling was that the car was not safe to drive. I had no idea if the airbags or brakes were going to work. This car spent over 30 days in 2015 at the dealership while they looked, but didn't find a solution. I suggested to Garrett that we swap out the car. He said that he would get us a deal that we could not refuse. He would give us a deep discount on a new car and a generous allowance on a trade in. The deal was $1500 below sticker. The trade in allowance was also not that exciting. The offer was an insult. I believe that Acura makes a quality vehicle and that the problem happened to be in the one that I purchased.
I also believe that the dealership and Acura as a company came up very short in how they dealt with me as a customer. I'll be sure to share this experience with my friends. I posted when I purchased the car. I will do the same now that it is gone. I am very pleased that I no longer own an Acura.

We purchased a new Acura TLX from Acura of Tempe. We took delivery of the first car and it had factory damaged paint. They exchanged it for a second TLX and it also had factory damaged paint. The dealer has been a nightmare. They took the car back to have it repaired! A brand new car. We purchased it a month ago and have still not taken possession of it. Acura Client Relations is a misnomer. We have purchased several Acuras over the years and many Hondas. I thought Acura was a quality vehicle, but I cannot say that any more. Their quality control appears to be non-existent. This has been the worse car purchase we have ever made.

Through several trade-ins, I've now settled on a 2016 Acura RDX which I find suits my purposes very well. It may not be for everyone, but after driving the vehicle for several months, here is why I like it: 1) I am older with hip problems, and ingress/egress is perfect for me. It has high clearance, and the seats are at a perfect level. 2) The doors have a very solid intermediate stop, so I can open them 1/2 way and they stay open. I know this sounds like a trivial feature, but you would be surprised at how many cars don't really have this (or, claim they do and it doesn't really work that well).
3) There is plenty of storage and space in the front cabin. This was important to me. they could have a few more compartments (including a special place for loose change), but overall I'm pleased. 4) It is easy to reach down under the driver's seat if you drop anything. 5) It was designed from the ground up to work with a V6 engine, which is the only power option available. It gives me the power and confidence to know that I can react to any situation - especially being able to accelerate out of tight situations getting on and off the freeway.
I purchased the Advanced Technology package, which was the only way I could get the 360 degree parking sensors. I love them. It makes parking very easy. It also has a feature called Adaptive Cruise Control, which works much better than expected. Basically, you set your cruise speed and the car will automatically slow down and speed up based upon the traffic in front of you. Very cool. And, it really works which is a plus. One other thing that I like is that it has a very solid and quiet ride. This was important to me as well. Of all the vehicles I test drove, the RDX was the quietest. I can see, however, where some might not be so enthusiastic about the car as I am. Here are a few negatives:
1) Fuel economy. It's not nearly as economical as the 4 cylinder SUVs in the same class. Expect about a three to five MPG difference overall. My experience over the past few months - in all driving situations - is about 23 MPG. 2) It requires premium fuel. So, if cost per mile is a concern for you, the RDX might not be the right vehicle. You pay a price for the engine design and power. 3) It is expensive. It is roughly equivalent to the Honda CR-V fully loaded. You can get the CR-V for ten to fifteen thousand less than the RDX. Again, you are paying for the name, power, extra craftsmanship and creature features. Is it really worth $10K+? It's up to you.
4) The storage in the back doesn't have a cargo net option. Seems trivial, but I really miss it. 5) It doesn't have a spare tire. Just a pump/sealant gizmo that can get you by if you have to. I hope I never have to use it. 6) It just doesn't have that sporty "cool" factor. It's an old guy's car (in my humble opinion). In summary, if you are older, money is not an object, and you're looking for a really comfortable roomy vehicle with loads of power, creature comforts and technical features that really make a difference, the RDX is worth a look. If you are on a budget, really into economy, cost per mile and looking sporty, then the RDX is probably not for you. As for me, I love it.

We purchased our Mdx new knowing it was considered a luxury car and expecting it to last a long time without having any major problems. This car has been garage kept and only has 51 K miles on it! Three years ago the AC quit working - that cost several hundred dollars to get repaired. A few days ago the power steering quit. Luckily my husband was driving because he said I would never have been able to steer it safely off the road. He added the correct Honda fluid 3 times in order to make it home. Now we are being told it needs a whole new rack & pinion! How can a luxury car with only 51 K mile need a rack and pinion! We have owned many cars in the last 40 years and have never had to replace this part. The under side of the car is also all rusty. What else will go bad? Poor reliability for what is supposed to be a luxury car. Will not buy another one.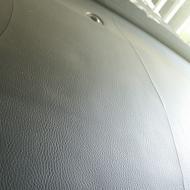 2006 Acura TL - I called the Acura dealer cause all of a sudden my dashboard is cracking everywhere. I know several more having same problem. This is a defect and should be recalled. They want to charge me $2050.00. I have always took care of my car and it's weird not only mine in my hometown is doing it. Also my Bluetooth won't connect. I talked to Acura corporate, they told me to take it to dealer cause my system might need updating. I did that and they just brushed me off without helping me. I am very disquieted especially with dashboard cracking everywhere when I take care of it and keep garaged.

I started my 2012 TSX and got intermittent flashing of my "check power steering system", total loss of power steering physically. I asked Acura for concession and they declined. I haven't been able to drive my car cause of unsafe amount of force to turn steering wheel at low speeds. Also, the estimate was outrageous. $740 just for the new EPS control module. I find other failures of 2012 TSX EPS, one of them is here on this site, Victoria of Millstone Township NJ. Another failure on Acurazine blog site, found it through google search of 'electronic power steering failure 2012 TSX'.
Company Name:

Acura

Website:

http://www.acura.com/