Consumer Complaints and Reviews

I checked into InTown Suites in Metairie, LA 4409 Hearst. The Hotel room was dirty, the microwave had outside damage and the mattress was old with stains on them. I can see this was from the wear and tear of renting this room out over time and thought this is probably why the room was so cheap to rent to begin with. I also noticed while I was there the hotel was upgrading and replacing rooms with new appliances and I thought eventually they would come to my room but they never did. When I decided to check out of the hotel room on Saturday with hotel clerk ** everything seemed to be fine. I heard no complaints about anything.
I checked my bank account the next day on Sunday at 7:48 p.m. Someone from InTown Suites Charged my card $100.00 dollars. I called InTown Suites and the Manager ** picks up the phone and I asked her why was my card charged. Her tone of voice changed and she started yelling and saying she is charging me for damages. ** named the Ice box, Stove, Mattress, and Microwave all of which was in that condition when I arrived and Since this location is replacing their appliances already they are wrongfully charging for items that need to be upgraded on customers.

I checked into the Intown Suites on Beltway 8 in Houston, TX on 5-22-17. I told the manager I wanted to pay for a month so as to avoid paying the taxes. The manager had no idea how to describe anything to me. She charged my card $1,174.95. The weekly rate is $229.99 and the weekly rate for technology fee is $5.00 so total per week is $234.99 times 4 weeks should be $939.96 so I asked why she charged my card $1,174.95. She had no idea and could not explain it to me. It turns out the $1,174.96 is exactly 5 times the weekly rate so would be for 5 weeks. When I told them I was going to check out, I told them on 6-19-17 that I was paid up till 6-26 which was 5 weeks. Then I checked out the morning of 6-26 and left my key. The manager did not say anything to me at all. Then I found that without my permission, they charged my card an additional $70.89.
I sent the emails on their website and called their 800 number. No one ever answered the phone and no response by email. I certainly will never stay at another Intown Suites. I don't know if I can get my $70.89 back or not. So besides the manager not knowing anything, she was very unfriendly. Also there is only someone at the front desk from 11 AM to & 7 PM Mon-Sat. And no one at all on Sundays. Also the advertised high-speed internet was a joke. Took an hour to connect to their Wifi and it was slower than the old dial-up.

Manager need more training to deal with guess. I was attack through threats on housekeeping issues. The professionalism need to be address when they bring in a new manager because if some state they do their own cleaning, do your safety check and leave. No conversation, just safety check air conditioner filter and smoke detector. I have been in nursing for over 43 years and have never seen anything like their cleaning crew.
When you go into a room and use the same mop and broom to sweep a floor that is contamination. Or you cleaning a room that is bug-infested, you must use cloth protector. It is just call protecting the other customers. You should not have some threat you for being clean, because I don't let my kids clean for me because I know how I want things. I am only here because I have been a mortgage fight to get a home loan. Quiet, don't bother no one.
Steve ** should know when he elect a manager that has no people skill. Where your customer is wrong, you don't tell them to shut up... and listen. They may learn something. I have a degree in Business Administration, run my own company, and work for someone else, and know how to treat customers, because if I didn't Kroger would fire me. Please protect the consumer and after hours know courtesy. Office shouldn't come around passing out papers after hours. Almost eight o'clock at night, a knock on the door. I want to just pay and be left alone until I leave from this place.

Unfortunately my family and I had to stay at the InTown Suites in Hampton Virginia. Our house had a fire at the damage put us out temporarily. We noticed that everyone started getting little bites on our skin but we were unable to find things in the beginning. After a long inspection looking really hard we found numerous bed bugs. Not little ones, giant bed bugs that have been there for a while. They were coming through the wall socket and our room and also the light fixtures in the ceiling. When I notified Stephanie at the front desk of the problem her first response was that protocol said we had to be put out of the hotel. After speaking to a law officer he told me that they were able to do that.
So I went to the front and the other option they give me was that I could stay in my room and was unable to be transferred into another room and that Orchid would come out in a week and do a heat treat or they would refund my money and I had to leave. It would never be allowed to stay again at InTown Suites because of their bed bugs. Management there is very orally untrained. When I first got there all the drawers in my kitchen we're following the part which should have been assigned to leave immediately but in a time of need I didn't have much choice. The place is so ghetto. I would never recommend anyone to stay here. Now me and my whole family or having to seek medical attention due to the numerous bed bug bites and especially the ones on my 11-year-old child. They also would not even help with washing my laundry and drying it which is a procedure needed to be done to kill the bed bugs.

Worst place I've ever stayed, I believe I am being treated badly because I am **. First night after paying for week I could not get my key. 2nd night my key would not work. No one will answer a phone. The voice box for corporate office was full I'm sure with complaints. The air does not work. After I finally got in and only one light works in the entire room. Nasty smelling, awful and won't give me back my money.
How do I know I can trust these reviews about Intown Suites?
851,761 reviews on ConsumerAffairs are verified.
We require contact information to ensure our reviewers are real.
We use intelligent software that helps us maintain the integrity of reviews.
Our moderators read all reviews to verify quality and helpfulness.
For more information about reviews on ConsumerAffairs.com please visit our FAQ.

I reserved this room on Thursday, February 28th as I was sent on a work assignment requiring myself to travel and find accommodations in a short window. I had very low expectations, but knew it would only be for a week. My low expectations would be paradise right now. When I arrived the manager, Lou Ann, told me that my reservation didn't matter. "We received 40 reservations last night alone, I doubt we'll be able to accommodate you. Please go outside and come back in 10 minutes. Maybe we'll have a room for you." I returned, she handed me a key and told me that this was the only room available. With no other options, facing either sleeping on the street or taking the only room available, I took the room. Upon entering I was smacked in the face with a musty, mildew-ridden stench that made my eyes water.
Upon further inspection, I found the largest cockroach I have laid my eyes upon, alive in the shower. I proceed to look around, identifying mold on every visible wall. There are outlets without covers, exposed wires hanging out of the drywall. Visible black mold growing in the corners of the room. Holes in the corners of the wall from what I can only assume are from the creation of rodents. I had no other option, my card had already been charged $266. Far off from the advertised $159 weekly rate.
The first night, I slept in full clothes to avoid any chance of bug bites. Telling myself it was only temporary. I wake up at 6 am to prepare for my 10 hour work day to a violent pain in my toe. It turned out to be an OPEN safety pin hidden at the bottom of the bed sheets. Then as I'm grabbing my clothes out of my suitcase, I find another medium size cockroach on the carpet and a THIRD COCKROACH on the dresser.
I attempt to turn the sink on to brush my teeth to find that the plumbing is broken and water sprays out the back of the faucet. Yet another BUILDING CODE VIOLATION. Furious about my current predicament, I head into my office for work. On route I attempt to call the phone number for the GM. The phone is DISCONNECTED. After 10 hours of strenuous work, reality sets in that I have to return to literal hell.
By the time I return from work, the GM has left work for the day and the security guard informs me there is nothing that can be done. I enter my room not knowing what to expect. I did not sleep that night, there were too many hookers trying to score in the rooms beside me. Oh, the used needles in the parking lot add a nice touch as well.
I wake up to take a shower, only to find an ANIMAL BONE on the bathroom floor. I skipped my shower. Upon heading to work I find the corporate customer care number to discover my only option is to leave a message. I do. Three days later I still have no communication from anyone. Monday morning, as I head to work, I leave a message via their online submission. It's now Tuesday and I have received no communication. No email, no phone call, nothing. HORRIBLE SERVICE. Thankfully, my advance from work hits my account Wednesday morning, March 8th, and I can escape the literal hell hole I'm currently trapped in. I would call the police right now if I wasn't terrified to sleep out on the streets with my laptop. SHAME ON YOU INTOWN SUITES.

Here are the facts: Feb 25, 2017 8:13 AM: We (my husband and I) made an online reservation through intownsuites.com for arrival on Feb 28, 2017 for two weeks. Feb 25, 2017 8:14 AM: We received an official confirmation letter from mlt@intownsuites.com confirming dates and a rate of $219.99 a week plus taxes. Feb 27, 2017 11:30 AM: Attempted to check-in at the hotel. The front desk agent saw the email reservation with the $219.99 rate IN THEIR SYSTEM. The agent told me that they could not honor that rate and gave me the number of the corporate office (800-769-1670).
Feb 27, 2017 11:45 AM - 1PM: I spent over an hour trying to reach someone at the corporate office, for the majority of that time the customer complaint mailbox was full and I was unable to leave a message. I finally left a message, but only after every reservation agent I spoke to told me that they would not honor the confirmed rate. Feb 27, 2017 1:11 PM: After exhausting every reasonable course of action and feeling trapped by the situation, I paid the higher rate. Mar 1, 2107: My husband and I exchanged email messaged with a general counsel from Intown Suites corporate office in Atlanta,GA where he accused us of fabricating the original message with the low rate and told us the matter was closed.
It is unbelievable that a major company and hotel chain like InTown Suites refused to honor a rate that was sent to one of its customers in good faith. Some of the reservation agents I spoke with indicated that this must have been some kind of computer glitch. That is not our responsibility but the responsibility of InTown Suites. We deserve an apology from the company and a refund of the difference in the rate that was offered and the rate that we paid ($287.50). All backup documentation is available including the original email message from the hotel chain.

I stayed at Intown suites in Jackson MS in Feb 2017. I stay frequently at others in the construction industry but never had the experience of a Manager being so rude and staff being helpful. I tried contacting their home office with no response and it's unacceptable in any industry to do this. If you stay here know they have a promise policy and non negotiable policy about being nice, courteous and helpful. I decided it was bad enough to not just allow.
When I was treated like trash and from the Manager and with no sense of concern from the corporate office I said ok. Country health dept, country code enforcement, state licensing board, fire dept inspections etc was my best option and a letter of intent to sue over the failure of their own promises. I just hope this hotel learns its lessons. I wasn't throwing my money to people who had different rules for different people I used my tax dollars paid local agency's to deal with them. It was my best way as after I had enough it just became unacceptable and every city in America has these services.

First of all manager acts like anyone and everyone who resides at this place is treated like you live in prison. And finally after complaining over and over about horrible, moldy smell in new, recently renovated room, that after myself and roommate were sick with upper respiratory infections, and seeing bubbles on the walls and rotting wood with hairy type, black substance growing on the wood, the manager came to our room and said we needed to move to another room immediately and did not help with anything else!
Room was not repaired just replaced one board and patched over where mold and termites were found. Pest Control said room was unsafe for living. But no one fixed the problem. New manager is just as bad. Regional manager treats guests like trash. And wish I would have listened to other guests and maybe should have contacted legal advice on being sick. But please stay away from InTown Suites anywhere!!! Just going to keep taking your hard-earned money and do nothing when questions or complaints are brought up, but go up and down on your rates. Total ripoff!!!

My husband and I checked in on October 27th, and promptly checked out as soon as they opened the front desk at 9AM on the 28th. The room smelled really bad, and was extremely dirty. We had to go to the local Kmart to buy sheets, Lysol, and Lysol wipes. My husband spoke to the Manager and she assured us we would be given a full refund. As of yet we have not heard from anyone regarding this, even after three failed attempts to have her call us back. Very bad experience all the way around, with the stay and the lack of customer service. The star above was being generous.

What a absolute nightmare. Woke up to bites all down my arms and back. We go to the front desk she makes it out to be that we brought them in. Maintenance came up and looked and said we don't have them. We get back to the hotel and we do a search at 1am. Bedbugs found everywhere. Had to spend 160 dollars on a ** hotel at 2am. The next day they had an exterminator come with ** hazmat. Unbelievable. Thankfully we got our refund back but they were rude and made it out to be our fault and were very hesitant. You get what you pay for... Never stay here!!

I've stayed in lots of motels over the years. Some are good, others better. Intown Suites at 12895 E. Independence Blvd., Matthews, NC, will be remembered as the worst! Although the rate is the lowest ($303/wk. after a $ 50 deposit) the place is filthy, has no linen service, no maid, no maintenance, and the office is usually closed. They don't seem to care, after you're checked in. It's amazing that they're 'booked solid'; won't change anyone's room. So you're stuck with it for a week!
The Manager, 'Royal', also didn't seem to mind that the air conditioner blew filth onto the ceiling, which fell on the bed. When I complained, he told me that any further contact would result in his keeping my deposit! Also, that he was 'looking for a maid', but the room obviously hadn't been cleaned lately. Most staying there are on welfare, long term. And it shows! Don't complain about loud neighbors! Then they accuse YOU of being 'noisy'! Avoid this place! I will NEVER be fooled by the low rate, or stay at another Intown, again.

My family moved here thinking we would get peace and a understanding manager who appreciates their customers, but I have been wrong. The general manager Rob ** is a racist prick. He fights me on the count that I don't need the housekeeper to completely clean our room. He told me they are different from motels as if we have never stayed in a halfway decent hotel before, and then said it didn't matter how I felt. He is rude and doesn't not appreciate hard earned money from ** families. He has made me and my family completely uncomfortable and probably because they don't want to drop taxes, but he should not be at the front desk. I have contacted corporate and now I'm writing this review. He is a pig and doesn't deserve the title of a general manager.

We got home last night and as you know AZ is very hot right now and we need working air conditioner but ours wasn't working. Unfortunately the office was closed so we did what we were told to do if there's a problem, call the security room. Talk about someone useless and doesn't care about their guests and the importance of having working air conditioning. He came to the room, looked at it for a minute and reset the air conditioner and left. About 5 minutes later we were on the phone bothering him again because it stopped working. Instead of him coming back to the room he told us unplug it for 15 mins and then plug it back in and it'll work. My diabetic boyfriend was up ALL night doing this just to get an ounce of coolness in the room. You couldn't tell the difference because it was kicking out more dirt that we were choking, on me having asthmatic bronchitis and him being a diabetic wasn't a good thing.
Funny thing about the dirt coming out of the air conditioner is that they sent out a notice this week stating a company would be around to all the rooms cleaning the air conditioner which was supposed to have already happened. Obviously it didn't. And this past Monday a cleaning lady complained of a smell in the room but she didn't know what it was and complained about it being our garbage which we took out before she even came in and she smelt it more when she was standing outside basically on top of the air conditioner unit. I had reported the smell to the office several times but nothing got done about it so when Tara told us about the smell I once again told her about the smell from the air conditioner that obviously she didn't follow up on.
Anyways, how can a extended stay leave their guests with no air conditioner in the hottest time of year and not even care to do anything about it? We've been here about a month this time while returning to AZ and looking for a house and we pay our rent on time, keep noise down and follow the rules. We even put up with the bugs in the bathroom and room and unclean rooms even after the cleaners come in. This air conditioner situation is not one that can be overlooked though and we don't want it happening to anyone else. This used to be a nice place to stay but their attitudes have changed on caring about their customers and only focus on the money. As of this writing our air conditioner is still out and they didn't offer us anything to make sure we were OK.
Updated on 06/22/2016: This is an update to the AC outage experienced on Friday night/Saturday. We were told that maintenance would be in early Saturday to fix our AC. Well they never showed up. When the office finally opened at 11 am - yes they don't open until 11 at the Chandler, Az location - I called and talked to Tara. She never once apologized for the situation. She kept saying "I'm not sure why it was handled that way and why nothing was done". She being the GM you would think she better have better answers than that but her uncaring showed through. She then said she called to have it fixed then changed to she'll call to have it fixed.
Finally at 11:30 they came to fix it but not without a phone call basically saying they're going out of their way to give us a brand new AC. Isn't that what she was supposed to have done hours before. We both are sick now. I'm really feeling it in my chest from asthmatic bronchitis and she doesn't care or offer anything for making us go through this nightmare. They have really become a horrible place to stay. Housekeeping is a joke. They show up whenever they want, give torn up bedding, kick you out of your room so they can pretend to clean it and leave used condoms laying in the parking lot. You can use their laundry room but when you're done you feel like you need to rewash your clothes. If you have the chance stay away from this location. You'll be glad you passed it up.

Stayed at the Hampton, VA location for almost 3 weeks while renovations on my home were being done. First, let me thank Aaron for his professionalism & warm demeanor unlike Stephanie, a nasty manager and the girl with the red hair. Nasty attitudes -- you walk into the building and they look at you nasty and do not greet you like Aaron. It is loud. The walls are thin. The condition of the place is run down and ragged. The whole time I was there they didn't fix the flooring, the toilet ran water onto the bathroom floor and every time someone came to fix, it was never fixed when they left. Housekeeping sucked! Room was never cleaned properly! A crazy neighbor called the police on someone in the hallway that spanked their kid and cops came to our room. My children's father went to the car to get a pot to cook in and when he came back the cops said all was good but Stephanie claims he didn't come right back and told the cops that he left them unattended.
She called the cops on us & kicked us out and said we were giving in town suites a bad name... lied to the cops and told them we had multiple complaints of child abuse coming from the neighbors... had the cops call CPS on us and took my money for the week. CPS said everything was fine & that there was no reason to continue any investigation. She was just mad because I let her know I knew she was lying to her face and that her lies meant nothing to me the day before. She also needs to know that money she stole from me is nothing -- I could buy her whole lying life and a lifetime supply of those horrible fake lashes she wears and supply that ghetto girl with the red hair a lifetime supply of weaves and wigs. All they have to do is let me know. God bless her miserable state of being. My children and I are just fine and our house is done! We are doing well despite the haters!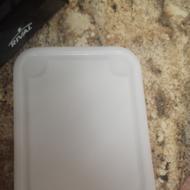 My husband and I stayed two months at this property, as I out processed for relocation. Property Name: Oklahoma City North (EDM). Property Address: **. Property Phone: **. After checkout, a low end cutting board was mistakenly packed in luggage. Found one week later. Contacted property to return but told that it was too late and that they are keeping $50 deposit in exchange for $1 "stolen" property. Cutting board. Needless to say, this is very upsetting! No longer a repeat customer. Cancelling Florida reservation!

I have had bedbugs in two rooms. They deny they are here and tell me I'm crazy. I just found blood by my head, again, after they supposedly checked for bugs and claim they found nothing. Horrible, nasty place. They will do nothing to take care of this problem and deny it.

This company is a complete ripoff. According to their own policy you can choose the days you stay after your first seven consecutive days. This is not true because I stayed there two days after my first seven days paid for an entire week and couldn't get a credit or refund. What ever happened to only paying for services rendered.

I tried to check in to the Largo Fl, Roosevelt BLVD location on 12/3/15. Only to be accosted & verbally assaulted by the completely unprovoked front desk worker, **!!! Only, to later find out that miserable, mean person is also the GM of said property!! He threatened me 3 separate times to "find somewhere else to live, stay, and go!!!" As not to overly bother him!? I am a single mother to a small child, who prepaid for a week online after my AC unit went out... Only to be treated like this!? The property & surrounding area is FULL of desperate people, including drug dealers, drug users, prostitutes, and pimps! Apparently ** is so used to dealing with these underprivileged individuals, he treats everyone as such!!!
After crying in front of my child for 45 minutes due to the incredibly nasty way I was treated, I took his advice & left!! To file a police report firstly!!! The best thing I could've done was leave that nightmare of a place!!! If you are a hard earning single mother as such, trying to save $, don't even consider doing such here!!! all hidden fees, terrible environment for a child, let alone adults, & the terrible, absolutely worst treatment ever!!! If you know or happen to be disadvantaged at any time, including a child, I encourage you to contact the owner, Jonathan Pertchik at 770-799-5000!!!
The audacity that this MONSTER, **, had to treat me as he did makes me DEFINITELY question the OWNER & his business practices!!! Especially when this man is the supposed GM!? If you have any disadvantaged family or someone who this man ** can bully for no apparent reason, please do not hesitate to contact the owner!!! Again, JONATHAN PERTCHIK at 770-799-5000!!! TERRIBLE PEOPLE, TERRIBLE PLACE!!! STAY AWAY AT ALL COSTS!!!

This hotel was the nastiest place ever. No one should EVER make reservations there. Everything outdated and literally falling apart. Filthy carpet, filthy microwave, filthy bathroom, peeling paint, disgusting mattress, box spring!!

I paid for a week while I was looking for an apartment; this was a huge mistake. My keycard kept becoming deactivated (other customers were having the same problem). The manager would not answer the phone or door to the office; I was locked out in 103-degree heat. When I was given a new key I was scolded like a little kid who had done something wrong; it was demoralizing. My bike was stolen while I was here as were my groceries. I was propositioned and offered drugs; there were very sketchy people everywhere. The worst part, however, was definitely the way I was treated by the manager. I felt completely helpless as if I had zero rights as a customer and a consumer. I wasn't allowed to get into my room where my belongings were; it was scary and confusing! I just couldn't even understand why he was treating me like I was just some ridiculous nuisance.

The Intown Suites at 4790 Hilton Corporate Dr in Columbus - it's the WORSE place to stay. Make reservations on the phone. Everything seems a OK but going there first the managers don't care one bit. The place is dirty, beds are broke down, clothes drawers are all broken down...not mention HOUSE KEEPING...they came to clean the bathroom - they didn't wash out the bath tub. They just spray and wipe...and took the cloth that she use to clean the toilet. NEVER ever wash it out. She wipe out the face basin with that so from toilet to face basin.
Then when you're supposed to get your taxes back that you pay they tell you that you can get cash... ** as the manager was like "No," he don't care. "It's already gone back on the card and by the way it not your card it's your husband," and being there my husband never make a payment and they never say you can't make the payment your husband has to. Please if you can stay away from this place please do so...and the drugs are there when you come from your room. You can smell the ganja in the hallway. It was my worse experience ever... ** is the new manager there. Hope she can turn it around from negative to positive.

Here are a few memorable details about my stay at your Intown Suites. My husband booked this place as a surprise romantic getaway. I stepped into a room that looked like it was stuck in the 1980's, with a worn bed cover, flat pillows and unclean linens (the bed cover even had a burn mark in the top left corner). The room interior and exterior was outdated, dirty and unsanitary conditions which included mold, and an unclean bathroom. See the pictures for clear details So to stay in your CRUMMY, MOLD RIDDEN, DIRTY, OUTDATED, UNCOMFORTABLE ACCOMMODATIONS, my husband paid a total of $406.72! Which is a difference of $117.00.

I checked into this rat hole a week ago. While checking in I was told housekeeping would be on when for my room. That was it. When morning I told the housekeeper that I really didn't need service except vacuuming which I told her if I could get a vacuum I would do myself because I know how much work they already have trying to be helpful. She informed me that they still needed to "check my room." I said "ok I am in." Chandler az and it was 105 degrees that day they show up at 4 in the afternoon.
We were taking a nap. I have 2 year old special needs twins that don't sleep well at night which means neither do I plus I sometimes work nights. They inform me they need to come in. I try to tell them that we are napping and yes I become upset by the situation. She calls for their bully manager to come down. He informs me that they have to come in and that we have to leave the room while they do this. So the babies get woke up and taken into a hot car so they can basically go thru your belongings. I tell them at this point I will not be staying any longer than the week I paid for. If I could have gotten money back I would have left then and nowhere in their paperwork does it say you have to leave your room.
So when I check out today I take out the garbage wiped down everything and vacuumed went to the office and the rude woman behind the counter says that she sent someone down to check my room before they could refund my 50 dollar deposit .10 min later they call down and say that they found spots on a mattress cover. I told her yes that a supply cup had leaked. She then informs me that those can't be washed and that they cost 50 to replace. How convenient is that. So like the reviews said they will find any reason to keep your money. I went across the street to a better extended stay where it's pretty much the same price but better. I would never recommend anyone staying in this place plus I woke up every morning with bug bites on my hands and feet. What a dump.

My kids and I are stuck in poop - literally. When we first got here, I called to complain about the toilet not flushing properly, they gave me a plunger. From that day on, I have plunged the toilet daily - which is not why I came here and it is not my job. In between that time, they came and tried to make it seem like we were wrong for using toilet tissue and wiping ourselves, like this is our first time using the toilet, and tried to make it seem like I called them for nothing and used temporary, very temporary "fixes", for lack of better words. I had to constantly reassure them that we are indeed toilet trained and we DO know how to use tissue. He said that if something is stuck in the toilet I would be held responsible.
Last night the toilet overflowed and got on our clothes which were in a clothes basket. The poop water got all under the carpet. I called. After hrs, maintenance and the guy then and only then mentioned that all of the toilets need new flappers which had not arrived. He used the snake, which he dripped poop water everywhere, left a huge mess, and tracked the poop water in and out on the carpet (I have an 18 month old toddler and a child with asthma). He then told me that we cannot use the toilet until they fix it - so we are to hold it because "maam, theres nothing I can do". He left a huge poop mess for me to clean up all over the floor. Everything is soaked in poop water. So now our room is a biohazard. So I sprayed lysol and bleach, and now my asthmatic son is coughing like crazy. We are not allowed to open windows or doors, my kids are not allowed to go outside which is considered loitering.
This morning, **, the manager, came up to see what was going on and began to tell me the car seat and the books in a basket, along with what we could salvage in the bathroom in the corner are not organized (she did not lay eyes on the bathroom whatsoever), and told me we could get another room and that I "have too much stuff", which consists of clothes for 4 people, a few toddler toys, books, and that this would not be allowed in the other room. Ok, so now, the best thing for me to do is run, run far away from here, and not look back, right? Well, not so fast because I work from home full time. So not only do I miss work, but I cannot get my money back in order to move.
We have not received a key for another room yet, so we are stuck here until my next payday. Come to find out the whole toilet needs to be removed, the guy said they would be back in 30 minutes. The day has gone by and we have not heard from anybody yet about another room or the toilet getting fixed or the carpet being cleaned. If you value your health, STAY FAR AWAY FROM HERE!!!!! The photos are too graphic and gross to share and I don't want to sicken anybody,

We have been sent mail that we never received from various family & friends. The manager here will at times miss the mail carrier altogether. Other times when the mail is delivered the manager does not feel like sorting it and we go up all day long every couple hours only to be told she has not sorted it yet. I have been given mail dated two to four weeks earlier and recently dated nine months ago.

My a.c. broke after they came and attempted to do repairs on it. They refused to replace or fix it for a week. I got sick and was so hot for so long, this is having reactions I can't describe.

This place is coo for what is, but there's a flaw. There is only one camera inside the building and it's only to the main entrance near the office. No cameras throughout the hallways nor exits. So if anyone wanted or tried to break into your room, it's will only be a he said, she said situation or they will ask you if you gave your keys to anyone. I Tell you this I personally don't feel safe knowing these things is happening and afraid to leave my room alone with my personal things inside. Or if you're already inside your room and someone tries to use their master key thinking no one in the room (thanks to the latch) and take off running. I know from personal experience. Not coo.

I am writing this to let you know just how bad my stay has been here at your hotel in Charlotte NC. I doubt anyone cares so I will post this anywhere I can for others can be forewarned. I stayed at the Charlotte Central Inntown Suites from July through August and checked out the second week of September when my apartment was ready. The room was small (Microtel small), the internet was like dial-up speed, the refrigerator kept leaking water (though I repeatedly told management), the carpet was beyond dirty, the staff were horrible, when they could be found. The office is only open after 11 am and closes for lunch between 12 and 1pm, then closes for the night at 7 pm. If you need help you are supposed to call the "courtesy guard". I would come home from work to find the office closed in the middle of the day only to be told by the "courtesy guard" that he could not help me get into my room.
Now I work from 8 am to 2pm and so my boyfriend had to pay the room rent for me because management gives us from between 11 am and 12 pm to pay it before being assessed a late fee. When the room rent has been paid, your room key is recharged and will unlock your door. I could not get my key recharged while at work. Does this make any sense? I have stayed at Americas Best Value Inn and loved it. I stayed for 3 months, the rooms were large, it was actually a one bedroom apartment with 2 TVs, a couch in the living room, sliding door to a balcony and it was very affordable. The staff was friendly, and the office was open 24 hours. Maybe it is because North Carolina does not regulate the hotel/motel industry enough, but this is ridiculous. Why should I pay over $1000 a month for this kind of crap???

I reserved 3 rooms while my friend reserved 1 room, 180 days in advance. When we arrived at 11:15 on 6/6, my husband & I were informed that there were no rooms; that a reservation does not guarantee rooms, especially in an extended stay facility. In shock, we just stood there. I thought I might have heart failure. We were in town for our daughter's wedding. The desk clerk slowly said he found 2 rooms, then 3, and finally 4, but they would be 3 Kings and a Queen instead of 4 Queens and they would not be ready until 3 PM.
He so generously gave us $20 discounts on the Kings. When we returned at 3:00, we were given 2 kings, a queen and a double, which worked fine, but he had said the queen would provide the most space for a crib and he was wrong. On Saturday night, returning from the wedding reception, the key of our friend no longer worked. She had been told to keep it away from her cell phone, but not told to keep it away from her GPS.
The person on duty had to let her into her room, but could not make up a new key for her, so on Sunday he had to let her in again and she was room-bound until we checked out on Monday. None of us has had a key become demagnetized before. The internet access never worked in the morning and was unreliable the rest of the day. It should not be used in their advertising as a feature for people whose businesses require internet access. Other than these major inconveniences, the rooms were fine for our purposes.
I am not sure I would ever risk staying with them again, certainly not for an important, stressful occasion when budget concerns were a major factor. I sent the same information over their website. The InTown Suites comments section does not permit apostrophes but does not say so. I submitted the complaint line by line and got a voice mail message from the manager. Each time I returned his call, I had to leave a message. Notice the only other complaint about InTown Suites was from the same branch. I hope they can use these comments constructively.
Intown Suites Company Profile
Company Name:

Intown Suites

Website:

http://www.intownsuites.com/