Consumer Complaints and Reviews

Please read through this prior to considering booking your event with the Hyatt Regency New Orleans. I booked 3 events, one on Dec. 17, 2016, Dec. 18, 2016, then, July 9th 2017. Please keep in mind that all these events were elaborate, with wedding decor alone, costing of $50,000 plus, other than the plated dinners, etc. First, Dec. 17, 2016 was a Henna Party. All went well except for the fact that all the items I brought with me, decorated henna baskets, decorated sticks for dancing, etc. all were missing when when my husband went to pick up everything we brought for the Dec. 17, & 18th, 2016 event.
Wedding: Dec. 18, 2016. I hired babysitters in the babysitting room and had ordered pizza from the Hyatt Regency for the kids dinner. The waiters were serving the children adult plates which I was charged extra for, stating that we had overages. Invoice was around $8,000 after all that I paid for the dinner Henna, and wedding reception. I paid the invoice, but the hotel seemed to show no remorse for my missing items. The only good thing I have to say about those 2 events was that the wedding planner assigned to us through the Hyatt Regency, (Michelle **) was wonderful to work with, but she is no longer employed there. I am hoping she didn't lose her job due to the missing items which were not her fault when she had told us she placed them in a locked conference room.
The nightmare was July 9th. We were treated terribly by the new wedding planner that was assigned to us, Rhonda **, and her manager Andreas **, even during the tasting! I was informed 2 or 3 weeks prior to July 9th, (wedding day), that another event was booked in our ballroom for the same day, and the ballroom will be available to my decorators, vendors, etc. at 3:00 PM for our 6:00 PM wedding reception. At that point, I felt like I'm going to have a stroke! I called up corporate office and complained, they spoke to Rhonda, and then, Rhonda told me they can offer me a different ballroom, (their worst one), or they will try to accommodate my decorators and provide them with space the day before, and at 3:00 PM, they can move everything into our ballroom for the wedding reception. This included setting up a white dance floor. I had no choice but to accept.
The night of the wedding reception: First, and Foremost, NO RESERVED SIGNS AT FAMILY TABLES!! Guests sat at the family tables, and we were being polite not to ask them to leave, so family tables were taken by guests, due to no reserved table signs as I had requested to Rhonda. We had agreed to coffee stations (in our contract), to be set out next to the dessert tables and infused water to be set out too. I asked Rhonda for the coffee and infused water to be set out at the beginning, during, and the end of the wedding reception, coffee was never set out, neither was infused water. No coffee, or infused water was ever set out.
At the end of the reception, I asked Rhonda about the coffee once again. She told me the urns were in the kitchen and no one listened to her to set them out, and blamed it on the Sunday staff. She also said that my guests were served coffee individually, when in fact, I was told by my guests they were dying for a cup of coffee, and never got it.
Requested cake cutting assistance, sent chef to help about 15 minutes after requested, and no sparkling cider in the bride & groom's champagne flutes! Dinner table weren't set up right. I requested a full place setting with Fleur De Lis napkins and got flat square folded napkins. No dinner plates. Just a small plate for a bread roll. Thank God for my wedding decorators because they saved the day to distract my guests from all the other obstacles, and the Hyatt Regency's mess ups, including the topper on the wedding cake actually falling on the floor. They replaced it, so that worked.
When I asked Rhonda about the table settings, she said we were crunched for time due to the previous event, and the staff had no time to do the table settings I requested. I booked my 2 sons' weddings which were 7 months apart and gave the Hyatt Regency New Orleans a lot of business, but will never do it again. I am disgusted that they got away with treating us like this after having 2 elaborate weddings which costed $300,000 plus!

I am a loyal, Hyatt Diamond level customer-for now. And when I say loyal, I go out of my way to stay at Hyatt hotels even if not the most convenient choice. For example, I am on the Board of Directors of a Fortune 500 company headquartered in Cambridge, Ma. My fellow board members stay at the Marriott close by the headquarters but I choose to stay at your Hyatt Cambridge much farther away. I am also on a state commission which meets in Sacramento Ca. The hotel of choice for various reasons for my colleagues is the Sheraton or the Citizen but I choose the Hyatt. For decades the Century Plaza was truly my home away from home and now that it is no longer in existence I stay at the Andaz rather than a more conveniently located hotel of another brand.
Why do I do this? Because the Diamond level brings a few amenities which make being away from home bearable. Being greeted in a welcoming manner; staff making an effort to remember your name (and, no, this courtesy is not extended to the occasional customer); a room that contains a free bottle of water, a robe and my favorite tea; most of all access to the Regency Club if there is one (an important respite from the crowds in the lobby bar or restaurants).
Now that you have more than doubled the required nights there is no way I will ever be a globalist or beyond! Your new program requirements say to me, very loud and clear, Hyatt does not want me as a loyal customer. I now have no incentive to go out of my way to stay 25 or more nights at a Hyatt. I am now going to choose based on convenience and location. Whoever came up with this new program wants to clear out all the longtime loyal patrons. What a shame!

I recently spoke with Jessie over in the Hyatt Gold Passport customer service. I have been a Hyatt customer for a long time but never had such great customer service. They mostly always do a good job but Jessie was fantastic! I had a complex reservation with award nights, points, transfers etc. and he handled it so well and in a very timely manner. He was extremely efficient and very professional. He gathered all the necessary information, kept me informed of all the communication the whole time. It was just such a pleasure talking to this individual. This kind of service makes me want to continue to keep my business with Hyatt, great job!!!

Poor service in all inclusive resort. We stayed in Hyatt Ziva, Cancun with group of 69 people for family reunion. Overall property and location gets 5 star review but the service at restaurants get 2 star. Lorenzo, Habanero has the worst managers for all inclusive resort. They don't realize that all services and food is already prepaid in advance. They should be more customer friendly and flexible especially when there are not many options for vegetarians. They refused to do anything for such a large group and we were mostly left with only one option to eat at common buffet place for 5 days... I would request Hyatt to take some actions on this issue for future business. Mr. Misael ** (manager at Lorenzo's Italian Restaurant) should get fired for his attitude and poor customer service.

I booked a room for 1 adult and 3 kids at Puerto Vallarta on Hyatt.com at the rate of 490/night. Later I found all other site like Hotels.com, Expedia, Travelocity, Orbitz for the same room, dated number of people for the rate of 279/night. I submit best rate guarantee form to Hyatt. Later they denied my price match with a lame reason is that other site price only for 1 adult, when I check in at the hotel then I will be charge for the kids. To make my point I booked with Expedia and Hotels.com the same date, number of people so I can have a copy of my confirmation to showed it to Hyatt. On my confirmation with Expedia and Hotels.com both showed number of people and all the information are the same. But they still denied my price match. They said that other site problem, I have to solve with them.
So, I called both company and they told me yes, that price is correct for everyone. I do not have to pay anything extra when I get there. Hyatt still denied to do price match. If Hyatt not willing to do price match then don't advertised. I am very disappoint with Hyatt and will never stay with this company again. Horrible service, they scam people to book with them and not keep what they advertise. I always been stay with InterContinental Hotels which is excellent, never have any issue with them. This is my first time with Hyatt and also last. In December I had a trip to Thailand and have a little issue with InterContinental. With no question ask, they give me room discount from 429/night to 129/night and add extra breakfast buffet at 2 differences restaurants for us family of 5. Unlike Hyatt 5 stars hotels but scam.
How do I know I can trust these reviews about Hyatt Hotels?
850,588 reviews on ConsumerAffairs are verified.
We require contact information to ensure our reviewers are real.
We use intelligent software that helps us maintain the integrity of reviews.
Our moderators read all reviews to verify quality and helpfulness.
For more information about reviews on ConsumerAffairs.com please visit our FAQ.

I stayed in Hyatt Place, Gurgaon Sector 18 for 3 nights. And had to make a call to my credit card company (German - TOLL FREE NUMBER). I called the number from my room and they charged me obscene amount for that call INR 150/min plus WEIRD TAXES which includes: 1. Telephone & internet LUXURY tax 10% - this was supposed to be free with the room. 2. Telephone & internet LUXURY others services tax 14% - what does this even mean. 3. Telephone & internet LUXURY other service SBC 0.5% - what does this even mean. 4. Telephone & internet LUXURY other service KKC 0.5% - what does this even mean.
On top of this they added another "LUXURY tax". This is daylight robbery. They are cheating people to their face. I requested to speak to the manager but the people at the front desk said" Manager is busy and will call me in 10-15 mins " and I never got a call from them. Never book Hyatt, I will certainly not and strongly not suggest it to my family and friends.

Hyatt Place Waikiki Beach located at 175 Paoakalani Ave., Honolulu, Hawaii 96815 is for the most part unconcerned about our rental car being keyed while in the custody of the valet team parked in the HYATT Place garage. The Hyatt Place doesn't make you aware of the parking charge for your car when you book the hotel... A whopping $32.00 per day, and we were staying for 20 days, $640.00 that was unbudgeted for during our honeymoon. I was shocked when I saw the first day's charge on my credit card. I had to make this up somehow, in order to have a decent vacation. I figured tipping the valet guys $1 would be my answer. But obviously the valet guy was pissed.
I returned my car to "Kaipo", a valet, on May 12, and picked it up from "Kaipo" on May 13. My new wife, and I discovered our car had been keyed to the bare metal on the driver's side rear door, and rear fender. I reported this incident to Mr. **, the hotel's manager. He yessed me to death, and called the police to document the damage to my vehicle. He has yet to offer any compensation, not even a written hotel letter apologizing. In other words, THIS HOTEL DOESN'T CARE ABOUT ITS GUESTS!! And allows its employees to DO WHAT THEY LIKE!! How would you like that type of incident to be a memory from your honeymoon for the next 50 years??

This complaint is directly related to Hyatt Ziva in Cancun. I was injured on the property in my room falling down a staircase made of stone with no handrails. The General manager has had me dealing with his assistant who on the phone relays one message i.e. reimbursement for stitches in hospital bill $1515 + meds, upgrade fee for that room $400, and possible reimbursement for the room itself for at least three nights where I was injured. I had to get five stitches, had severe bruising from my back down to my leg, and constant therapy and care when I got back to the United States. Every time the hotel communicates with me the message always changes. They told me they would reimburse my emergency room charges and prescriptions first and that has yet to be done. This injury occurred on April 6, 2017.

Hyatt Zilara Cancun - We have stayed at numerous Hyatt's, including this one, and have always had a pleasant experience. We stayed at this property from 3/27/17-4/2/17 in a $934 suite. The exterior of the swim up suite was falling apart. We had to ask for our amenities. The air conditioner did not work. After daily reports to maintenance, we finally got an assistant to an assistant manager in the room. It was confirmed the air conditioner was broken. They offered a room change, but we were leaving in 12 hours. They offered a free dinner on the beach, but we were not interested. I suggested they take care of our spa charges, they agreed. (In the end they took $150 off the bill). The hot tub worked for one day.
My husband has a severe nut allergy. Never had an issue at previous Hyatt stays. Every day they would stick our room with nuts. It was recorded on our room number as they mentioned it every time we went into a restaurant. Our last meal there, my husband went into anaphylactic shock in one of their restaurants and almost died. A $1600.00 Mexican hospital bill. No response from Hyatt except, "we are working to ensure this never happens again."

I had booked travel through Expedia to San Diego - Milwaukee - through Dallas. After getting hit by lightning in the plane, and enduring several delays, our flight from Dallas - Milwaukee was cancelled at 11:30 PM. We then had to scramble to get a hotel near Dallas, and had to fly out through Detroit to get to Chicago the next day, missing our meeting in Milwaukee. We had reserved a hotel in Milwaukee at Hyatt Place through Expedia, but because of the cancelled flight I called to cancel the room. They told me we would be charged for the two rooms regardless, even though this was in January and they were not even at 50% occupancy. In other words, they didn't lose any money. I appealed this decision to Expedia and American Express, and both told me there was nothing they could do. We spend $1mm a year with AX, and were a Hyatt Gold member, and we will never stay with Hyatt again - nor ever book with Expedia.

Hyatt in El Paso, TX. Professional, clean, very nice up to date furnishing, decorations. Every staff member polite always, "Good morning" when approached. Go out of their way to make things superb and to make you feel safe and at home. Food was great. Breakfast omelets were perfect not burnt! I am difficult to please on omelets. Raisin french toast smelled divine but can't have it. Coffee great and freshly brewed. Plan to stay next time here also. Great experience. Worth every penny. Will recommend again and again.

I am very picky with the hotels. I just think it's something really important when it comes to traveling so when we are going to travel I make sure to pick the best, one time I look online to one in Orlando and paid it. When we got there it was disgusting, they even had people smoking, they had a fight. It was a nightmare but after I stayed in Hyatt place hotel I always when I travel I look for the Hyatt place and never had a problem with anything. The best hotel in Houston, it's so clean, comfortable and they treat people really good.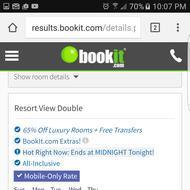 I'll start by saying before my most recent experience with Hyatt I was a fan of the brand. I typically stay at the Hyatt when traveling domestically and wanted to try out the Hyatt Ziva Rose Hall in Montego Bay. I see the resort on another website for a lower price and decided to book with Hyatt and file a claim through the Best Rate Guarantee program. I booked the room and submitted the claim about 10 minutes later. The rate on Hyatt.com was $230... $2300 total for 2 people for 5 nights. Bookit.com rate was $184 for a total of $1894. I submitted screenshots of the site with the claim. I checked the price via my mobile web browser. The claim was denied a few minutes later. Saying that Bookit.com and Hyatt had the same price. I responded to the email and contacted Hyatt's consumer affairs via email. I checked Bookit's price again that night and it was still $184 a night.
The next day I called Hyatt and was transferred to Guest Relations where after waiting an hour and being told that my screenshot showed $230, which turned out to be a screenshot from the Hyatt associate that denied the claim, I was told that Guest Relations couldn't do anything about the matter anyway and I would need to contact that associate. I asked for a manager or supervisor from the Best Rate Guarantee department and was told I would need to get that information from the original associate that denied the claim. Aside: the day I contacted Guest Relations the Bookit.com price had actually gone up to $230.
Fast forward 3 days and I received an email from Savanah in Guest Relations saying that there was nothing they could do. Which I had been told 3 days ago from another Guest Relations associate. Prior to the email from Savanah, I had let the matter go. At this point I am highly disappointment in the lack of communication amongst the department same and within the Guest Relations department. The entire Best Rate Guarantee program seems like a marketing ploy that helps the company maximize profits by using unknowing guest to find resellers offering lower prices and mandate that they raise them to Hyatt.com rates. Ironically, I checked Bookit.com today and Hyatt.com and Bookit.com rate is 30% lower than Hyatt's.

The hotel staff was the most unfriendly and unaccommodating of which I found very unusual for Hyatt. The fact that we couldn't use our room during the day really impacted our experience and value we paid. The amenities are amazing. A great all-inclusive hotel. Amazing! Restaurants, shopping, pools, it was endless but so was the construction. When we arrived we noticed heavy construction just below our lanai. At 8 am the next morning, the construction noise was unbelievable. We asked if we could be moved and we were told no. It was hard to believe that we would not be able to sleep past 8 am and we couldn't use our room as the equipment noise and workers were so loud. It was very troubling that hotel staff didn't value us as guests worthy to offer us another room. Never would go back there.

Customer Service was one of the many excellent points about this hotel. By the way, this hotel is a Pet Friendly hotel (which didn't interest us) - but at no time where we ever disturbed by the dogs and never saw any pet "accidents." Excellent. The only very minor complaint was that my wife wished they had flavored creamers for her coffee. Thank You Hyatt!! I can't thank the staff enough. What a great staff at this hotel. As I stated earlier, I've been Hilton Honors Member for years and received what I thought was awful service from them. Hyatt has won me over and I am now a Hyatt Member. Looking forward to our next stay.

I was a loyal Hyatt customer. I accumulated 183,000 points over a long period of time. I changed jobs for 2 year period which resulted in an inability to stay at Hyatt properties. During that period they say they notified me via email and U.S. mail that a 2 year period of inactivity would result in account being canceled and my points being forfeited. I did not receive notifications. I want points reinstated.

Hyatt Place Washington DC - When we arrived to the hotel after a 9 1/2 hour drive we were told that hotel amenities would be $50 per night and valet parking would be $40 per night. The amenities expense was more than I expected it would be, but the valet parking expense was a total shock to me. Plus, it is not optional. I was staying under my points accumulated from previous stays with the Hyatt so the extra fees really was alarming... When I try to pay with my credit card my card was not scanning so the attendant told me did I have another method to pay with. I told them I didn't so I ask to pay with cash and he said they didn't accept cash??? So I went to Walmart to purchase a prepaid card and called customer service. They told me they spoke to the manager and they can type the card number in.
So when I got back the manager DID NOT apologize for the inconvenience or thanked me for my choosing to stay there. Then I ask him why they didn't type it earlier. He said the other guy was new and didn't know he could do that??? Again no apology or thanks for anything... (I left early. Only stayed one night, but was supposed to stay 2 nights because I was so upset. Remember I was free because I was on points. That's how much I was upset.) I've stayed at Hyatt hotels many times and have never been treated like this before. They was no hospitality, consideration, humbleness or appreciation. Even from the manager.
The hotel room was very nice and clean. Bathroom was spacious. Beds comfortable and smelled clean in room. Breakfast was good, but mostly everything was cold (ex. eggs, french toast, potatoes) which helped shine some light on my stay. This hotel is a very heavy crime area because all I heard was sirens all night and people who looked like they were "on" something roaming the streets.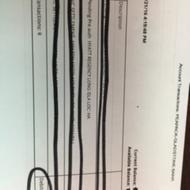 Hyatt Regency Long Island - I had called before my arrival (2 PM) to request foam pillows and no feathers or down in my room. Upon arrival, there were feather pillows and a down comforter in my room. At 6 PM I asked Ms. ** at the front desk to change that out. When I returned at 11 PM there were two foam pillows and a blanket in my room but the feather pillows and down comforter were still there. I request that they be removed and to have two more foam pillows sent up. Kiesha, the night audit, said that she could not help me. I said I truly needed help and expected it since I called ahead and spoke to Ms. **.
I called corporate customer service and explained what happened. They apologized and gave me 5,000 points toward another stay. They also spoke with Kiesha. I truly and sincerely believe that Kiesha was angry that I called corporate. She came up to our room with a miniature foam pillow. When my husband and I said we were upset, she called security and had us removed from the hotel. I am now waiting for a removal of the preauthorization they placed on my debit card account. (See image attached) This was heartbreaking because we were there for a wake and funeral of a close friend. We missed the funeral.

I've stayed at this hotel several times and acquired membership points. I was going to use the points to make a new reservation but forgot my password so I called. I then learned that the policy had changed and my points and account were cancelled for inactivity. Based on this new policy, it states that notification must be sent to clients 90 days prior but I have NEVER received anything from Hyatt. The representative could not send me a copy of this so-called notification and there seem to be some confusion with the date that this so-called notification was sent.
I feel this so unfair and I believe that my points were taken away with no notice of a policy change. I have recommended this hotel to employees who are looking for long-term accommodations. In fact my employer paid for me to stay during Storm Sandy because of the long term stay, but there are plenty of hotels in the area that offer the same but are more loyal to its guests. This was disappointing.

Can I do zero stars? This establishment was dirty, smelly, and unsafe. The photos on the website indicate it is new and updated. It is not. It is overpriced and the service was terrible. I now receive unwanted email ads at least once a week, despite having unsubscribed (and receiving 3 confirmatory emails from them). I would never stay here again. The parking lot was poorly lit, we had to buy Febreze because the room smelled so awful and the employees are completely incompetent. Do not waste your money.

I would just like to start by saying my stay at the hotel was not bad at all. However, when I checked out a final unexpected bill followed me. I was advised of a $15 incident fee that is charged at check in so that wasn't an issue. The issue came when I noticed a separated charge in the amount of $200! With me being unaware what this charge was for I contacted the hotel immediately and got who I was told the "manager". When I asked the manager about the charge she couldn't tell me what the fee was for but simply told me that the General Manager will call me back after it has been investigated. Well, $200 is not just $5 that I can just slip through the cracks so I needed an explanation. When I advised the "manager" that "No I need an explanation" she hung up on me (right in my face).
I then located a customer service/complaints phone number who did nothing but call the hotel that I was just hung up on by. Fast forward 5 hours later I finally get an "email" not "phone call" from the General manager stating that the charge is for having multiple people in the room, gum in the carpet, and a broken latch door. Well first of all the latch was broken prior to us checking in and we were told that the hotel was booked to full capacity per a Golf tournament. Secondly the gum I will take since I did have a sleepover for my 8 year old daughter, but the additional charge for a broken latch that they know have been like that I will not be held accountable for. This hotel has placed a bad taste in my mouth for their entire chain. I will not be staying here again. To top it off I still have not received a phone call from this General Manager!

On the weekend of Oct 9, 2015 my wife and I took our grand-kids, their mother and a friend to the DFW area to see the State Fair and visit friends. We stayed at Hyatt Place on State Highway 360 in Grand Prairie, TX. I had stayed there before with no complaints before so I called the hotel directly to book rooms. I was transferred to a call center where I explained that I needed space for 8, either a large suite or two connecting rooms. The rates I was quoted over the phone I understood to be for both nights. The quoted rate was a bit high, but there was a lot going on that weekend and I had stayed there a couple of times before without complaint, so I booked anyway.
I received a single confirmation email. Had I read it as close as a lawyer would have read an opposing brief I might have noticed that what I thought was a different rate for each night (not unusual, I once stayed 6 nights in 'Vegas and had 4 different room rates for the same room) was actually two different room rates for two different rooms, and the rates were per night, not for the duration. Nowhere in the confirmation e-mail did the total to be charged appear.
Check-in and the actual stay went as usual, except that the connecting door between the rooms was missing - not so great when traveling with 4 small kids, and the shower in one room was unsafe, almost to the point of unusable. We literally had to straddle the toilet to step in or out of the shower. The step over the toilet was especially dangerous because it is a big step and the bathmat cannot reach both locations. Using a towel helped a little, but lacking the ability to transfer force via tension in the fabric (as would occur when normally using a bathmat), a separate towel can slip quite easily.
Our visit to the fair was interrupted by a visit to the ER when one of the adults in our party stepped into a tree ring (sans tree) at Fair Park and fell over backwards and hurt her arm. The paramedics thought it was broken, but when we got to the ER and the tests were done it was just a bad sprain, but of course we were all up quite late so I called and asked what the latest checkout could be. They were quite accommodating so we slept in a bit the next morning. We checked out the next morning and drove back home, still unaware of the pain yet to come. Monday was a holiday, so we got an extra day to recuperate from a less than great vacation.
Then on Tuesday the charges for the rooms hit. We had been charged about the amount I expected - TWICE. I suspected fraud since just a few months ago Hyatt's cash register systems were hacked, so I called my bank. My bank's fraud prevention people called the hotel which transferred us to reservations. The only thing we managed to get was an admission that there should have been two separate confirmation e-mails. Had the reservations people been clear about the rate I never would have booked the rooms. If the confirmation email had not seeming been designed to confuse I would have canceled the rooms even if that meant canceling the trip.
There were other hotels with availability when I booked, many with lower prices than what I thought I was agreeing to. Also tempting was an entire five bedroom house for rent for less than half the price that Hyatt Place charged me, though it was 20 miles further down I30 (which is near to nothing to a Texan, many of us drive that far to get to a grocery store).
However with 4 tired kids in tow at the end of the day, I figured it would be worth the extra $150 or so to be a little closer and in a place that had been good for us in the past. Had the price been as expected I would have shrugged off the missing connecting door and just made a note to ask for a handicapped accessible room next time as I am sure such a room would not have the same shower problem.

I stayed in Park Hyatt Abu Dhabi for 6 nights with my family. Before we had booked our holiday we took a close look at most of the hotels and guest reviews. After searching and searching we had been recommended Park Hyatt by a friend who stays there from time to time. So here goes... We had booked through an agency called Away Holidays which was a total joke. They charged my credit card 500.00 extra which I had only seen on the statement after returning back from holiday. When I asked them this they keep twisting my words and confuse me about some "extra charges" which we was not aware of. Please be "aware of Away Holidays." Anyway I understand this is not the hotel's fault at all.
As we had checked in around 11pm, we had gone straight to bed... waking up the next morning, I went out into the balcony and saw bird droppings on the wood and glass which for a 5-star hotel was disgusting. And I could see it had been building up as there was quite a lot on the side and into the balcony too. Bedroom was nice and spacious. We had interconnecting room which was good for us to communicate easily. The toilet door was really hard to open and close, the lights would go off by itself which wasn't the best when you are staying with a child. So following my complaints the next morning I had a chat with housekeeping and asked them if they could clean the bird droppings and ask maintenance to take a look at the door & lights which by the way was not done. Housekeeping would knock on our door 4 or 5 times when my parents told them we don't need a clean. Luckily I put on the DND light on.
So the next morning I asked another staff from housekeeping if I could speak with a senior staff, he said he was in charge at the time of that floor so I repeated the issues again and then went out for the day, came back around 4, still no change so then I contacted reception and they said someone will sort all this out. So we went out again and after returning back would see the problems still there. But we appreciated that our room was cleaned everyday and sheets had been changed. Next is the buffet... the food was nice, variety selections of breads, eggs, salads and cereals, plenty more. When we sat down for breakfast, 5 mins later the waiter comes, starts cleaning the table next to ours which was connected and started to spray which I'm pretty sure landed on our plates. Then kept asking if we had finished as trying to rush us which we found really rude. We had half board basis so its breakfast and dinner we had.
Dinner was also good, plenty of variety but unfortunately I had found a hair in my dessert, I asked the waiter, was told it's in the open, it could be anyone's, not specifically from the kitchen staff. But I found the hair in the dessert, not on the dessert. It was a still pudding, I had got with a spoon from the bottom. Don't give me that. Oh well but biggest downside was you often had to wait around till a table had been free which happened at least 4 times during our stay which was again so frustrating. Unfortunately our agency had told us half board drinks were included during meal times only but this was only at breakfast. We was advised by hotel at check in that drinks are not included which was upsetting but we appreciated that we was told at the beginning. So the second night we had dinner we requested for some cold water and also a glass of coke.
We asked if we needed to pay as we didn't leave a credit card for extras, we was told by a waiter we just needed to sign. So we walked up to the lobby, making way to our room and a waiter comes running behind us saying, "Excuse me, you have to wait," as if we was a couple of teenage kids trying to run away without paying. It was so embarrassing as everyone was staring thinking why did they not pay. My dad then paid them and the waiter went away. 3rd, 4th day same thing happened. We was told to just sign and go away. So on the last night when we had dinner we was stopped in front of other guests and asked to sign and pay for like 3 different receipts and pay for them. At that point I got sooo angry, I asked them, "Was there anything else we needed to pay for?" They said, "No."
Then on to the swimming pool area when we went for a swim around 6 pm we found cockroaches in both kids pool floating around so we moved in to the next pool where my 9-year old niece was not allowed to swim as it was an adult pool. We asked the lifeguard about the cockroaches, he said it falls from the trees and they can't do anything. Another disaster. Now on to the spa... I had went in there to book an appointment for my hair to be coloured. There was a guy on the reception, extremely rude and moody and looked at me like why are you even here. Mind you he did say "morning" but that's about it, his mood wasn't great at all. I had got my hair done by a lovely gentleman called Jason. He was soo lovely and him and Mercy did my hair so beautiful and were very kind and listened to my requests. It felt like I was in another hotel.
On our last day we was told to check out at 12 when our agency said we could checkout at 10pm as we had a night flight. The hotel did not have any information on this so I contacted my agency and spoke to a very rude person called Brooklyn. He said, "I don't know anything, you have to book another night." I told him to read the notes on our booking as the person who I spoke to who was Param and Brooklyn said checkout time is 10pm. He said he hadn't ever spoken to me before when I clearly have emails from him confirming the holiday payments. Anyway by this time my "luxury stress free holiday to Abu Dhabi" was a complete joke. Should've just stayed in London and gone for a weekend break. So when I went reception the lady said I will need to pay 600 dirhams in total to book for an extra night if we wanted to check out later on. We had no choice but to do this.
I went to my room, got the money from safe, come to reception, she says, "The total is 678 dirhams incl. taxes." I said, "But I had asked you before in total incl. taxes how much it would be, you said 600 dirhams." It was sooo annoying, all she was doing is smiling and saying, "Yes, no ma'am. You have to pay 678 dirhams." I went all the way back to the room, got the money, came back, she then finally booked us in. Later on around 8 we was having our dinner in the room and got a call from a gentleman saying, "Please could you come to reception and pay the remaining balance for this extra night which is 550 dirhams?" I had advised him, "It had been paid for in full," he then said, "Okay, I will find out." So I had got back to my dinner, he then rang again and this time spoke so rudely and said, "You have not paid the full amount, could you please come and clear the balance now?"
I had got really mad by this time and said to him to speak to the lady I paid and if that's not enough to check the reception camera. Do the full investigation then ring me back. I had told him I'm very upset by this, he said he was sorry but I had to pay. After about 20 mins he rang back and apologised for the "misunderstanding." Literally didn't care by this time, I just said, "Okay, bye." At check out the lady at the front asked me if I needed help as she was already with a guest checking them in. I said, "I would like to checkout." She said, "Could I take the key please?" So I gave it and I got nothing back. No thank you for staying with us, or have a safe flight. It was a complete joke, this stay. Me and my family work really hard and I was honestly so bitter in London I just wanted to get away. But I was honestly so happy to come back home. This holiday was the biggest mistake of my life.

My wife and I stayed at a Hyatt place in Arlington, Tx. We were given a smokey room and we asked if we could switch rooms when we came back from a meeting. When we came back from our meeting and opened the door to our room, it was empty. All of our stuff was packed up and moved to another room. We had just showered and gotten ready to leave, so our clothes, toiletries, and personal belongings were all over the room. The workers moved all of our stuff without our consent. Even my wife's undergarments! My wife breast feeds, and she had just pumped some breast milk for our child. They moved the breast milk to the other fridge, but never turned on the other fridge. We had to throw the breast milk away. The fridge that they moved the breast milk to, still had pizza, beer and wings from the last guests. We were totally disgusted and felt completely violated.
When the employee brought our new key to us, I asked where our stuff was, and he said "I don't know". As I told him that they moved our stuff without our consent, he stopped me to say "I didn't move it". When we got to the new room and saw what was in the fridge, I called and asked for someone to remove the trash and was told that they were busy and didn't have anyone to do so. This ruined our whole trip. My wife was disgusted to think that someone had moved her undergarments from one room and laid them on the couch in the new room and had moved the individual components of her breast pump. I am still looking to find out if this is even legal.

I had a disgusting and frustrating experience at the Hyatt Manchester in San Diego. I found white stains on my bed spread and discoloration on my pillows. That's the disgusting part! The frustrating part was when I reported the situation nothing was done to correct it... It took multiple calls to the front desk as well as a trip to the front desk and finally they had the decency to send a chamber maid to replace the bedding.

Last year at the Miami Hyatt Regency was the worst experience possible! This year was beyond amazing! Two amazing women made our stay spectacular! Both were assistant managers! First was Pam - she handled everything when I checked in. Was very courteous and kind. She knew last year was horrible. She told me if I need anything let her know - was just wonderful.
The next day I met Camellia. Early Saturday morning around 2:30 in the morning I had asked for cot (roll away) because my 13 year daughter and I couldn't share a double bed. She was in the NAM pageant and we weren't getting sleep. The roll away would fit in our room due to safety concerns so the clerk checked for availability to upgrade to larger - there was none until check out later. So he reserved me one then. I checked in with the desk to see how long before we could move rooms at 11:30 am. That's when I met Camellia. It was being cleaned and she took down my number and would send bell hop to help us move rooms. She called me in fifteen minutes and made sure the switch was easy and quick. Everything I needed - roll away bed, extra pillows, blankets, towels - all she handled.
Later that evening when shift change we got call from Liz the next assistant manager letting us know if we need anything let her know - she take care of it. I had to scrape and save for this trip for my daughter to be in the pageant. But they made us feel like we royalty! I can't thank these women for all they did. They made the experience the best we have ever had! Thank you thank you!

People choose Hyatt, Pier 66 to enjoy the pool area. It is large and spacious. Marcos the manager has told security that the pool hours are from 6 Am to 6 PM. This is a big problem for people staying at the hotel and people with conference groups. By the time you finish eating dinner and get back to use the pool it could be 8 PM. Marcos has told the security guards to tell everyone staying at the hotel they are not allow in the pool area after 6 PM because it is dangerous and they must leave. It is not dangerous and they have security walking around all the grounds at night being sure people are quiet and orderly. He says people complain about the noise at the pool. Then those people should get a room away from the pool. It a choice.
What Marcos does not realize is with the Hilton next door and they have an outside Tiki bar and the pool is open until midnight he is going to have his repeat business staying at other hotels in the area. Now with the new Margaritaville about to open on the beach in Hollywood people will go to other places where they can use the pool up until midnight. It is Florida with perfect weather all year long. That is why people come here to visit. People and guest have complained but they have refused to change this rule that was just put in place this past year. For the past 20 years this has not been the rule. Corporate needs to take a look at this.

I called to book my fiance a room for 2 nights prior to our wedding. I told them 3 more families MAY OR MAY NOT BE STAYING. They took the liberty to charge me for the 3 rooms even though the people did not show up! My fiance told the desk clerk w/in the 24 hr notice required and she said ok, she would take care of it.
When she told him that, we were relieved because we had a lot of wedding plans to fulfill. Needless to say, we were shocked on our honeymoon to see that we were charged for 3 rooms! Through a lot of phone calls and emails - one room was credited. They feel that that was their good deed! Would not stay at the Hyatt ever again!!!

I arrived in this wonderful city hours before I needed to be here. Had an experience with a rental car, but I fixed that just to then turn around have to sit in the lobby like a HOMELESS PERSON! Rooms are to be ready by 3 but we are all waiting in the lobby for our rooms. Ten different families from Illinois. I rented a car so I could see this city, but I need a shower and change of clothes. I know what prison might feel like for me and even though there are no bars or guards and the view is nice I am a prisoner.
I will demand some customer satisfaction. If I could go to another Hotel I would but USA VOLLEYBALL require us to stay at the places they contract if our daughters play. What a racket. I will be reporting this to BBB. No one should have to pay to be stranded in a hotel lobby these prices. What we will all remember about this city is our wait. Not planning a return visit to this location and I will share my experience with all I come into contact with. My stay should be at a much lower rate! This is not good customer service!

First trip to D.C. and decided to stay closer to Dulles than downtown DC. Paid fully for this trip a month ago with suite selection and upon arrival I was advised "they were booked fully and only had their corporate suite available." Which I gave it a try and it's a big conference table in the living room and then normal bedroom side. For staying four days a conference room wouldn't work and went back to the front desk and advised I wasn't staying there and they needed to give me what I paid for. They did but we're upset.
THEN, I got introduced to their motion detector AC system. Seems like a great idea at the corporate headquarters to maximize revenue by cutting HVAC costs but I will never stay at a Hyatt again. The system works great as long as you're in the living room moving at least every 15 minutes. Then it shuts off and prepare to wake up sweating. Also come back to your room blistering hot. I called downstairs and they sent a guy who said it fixed it; which he didn't. Spoke to the general manager and night manager as I was so tired of waking up hot and coming back to a blistering room.
All rooms in DC were full so was trapped. Then actually looked on You-Tube and there is a section to bypass it, yes travelers, actually a video to help others with this issue. Actually went through the steps and did it correctly per the travelers input video, and it still didn't work. Think the maintenance man tripped some switch in it as he knew I would attempt the bypass. Then I recalled my ACME cartoon days and used a rotating fan, balloons, and blowing streamers to keep the motion detector active every 15 minutes so the HVAC wouldn't kick off. Still didn't work! Stayed all around the country and this is far the worst idea and management reaction to paid customers request. Will be sending a letter to their corporate. I realize nothing will come of it but will be therapeutic somewhat.

ConsumerAffairs Research Team
The ConsumerAffairs Research Team believes everyone deserves to make smart decisions. We aim to provide readers with the most up-to-date information available about today's consumer products and services.
Hyatt Hotels are upscale properties with full service amenities. They are part of the Hyatt Hotels Corporation, which includes 12 brands, and the Hyatt brand can be found primarily in large cities.
Rewards: The Hyatt Gold Passport, a free rewards program, gives guests five points for every eligible dollar they spend at any hotel in the Hyatt family. These points can be used to book free hotel stays with no blackout dates. These points can also be converted into frequent flyer miles on one of Hyatt's 30 partner airlines.
Business practice: The Hyatt Hotels Corporation is devoted to its employees. The company has won FORTUNE "100 Best Companies to Work For" award multiple times and has several awards from the Great Place to Work Institute. Their Diversity & Inclusion program strives to make the corporation a welcoming place for people of all ages, genders, cultures, races, ethnic origins, sexual orientations and abilities.
Corporate responsibility: Hyatt Thrive is the company's corporate responsibility program, which seeks to improve the communities where Hyatt operates. In 2015, the Hyatt Thrive program donated almost $2.5 million dollars to local community programs in the form of grants. They also work to reduce energy consumption on their properties, and the company trains thousands of employees to recognize and appropriately respond to human trafficking in the hotels.
Free Wi-Fi: All Hyatt guests have free Wi-Fi in their rooms and throughout the hotel. Similar hotels may charge $5-$15 for in room Wi-Fi.
Dining: Hyatt Hotels have onsite upscale dining options and room service. Some locations also have separate bars and lounges. Many of these restaurants and lounges offer unique views of the surrounding cities.
Best for Hyatt Hotels are great for those looking for a more luxurious experience, including solo travelers, business travelers and couples.
Hyatt Hotels Company Profile
Company Name:

Hyatt Hotels

Website:

http://www.hyatt.com/