Club Med
International Chain
Consumer Complaints and Reviews

My family had booked a 7 day stay at Club Med Guadeloupe in December 2016 for a June 2017 vacation and paid the final balance in April including CSA Travel Protection insurance for $170, and at that time booked the flight portion with AA directly. One week after making final payment we received email saying Club Med had overbooked and gave us option to go to another of their resorts or a full refund. We never got the airfare of $1205.- reimbursed. Instead they gave us the premium back and CSA claims we cannot get reimbursed because Club med refunded us the insurance premium.
We never asked for the premium back as Club med now claims and I had even begged them not to include the insurance with the Resort reimbursement. They claimed they had a recording of our conversation where we asked for the premium but that was a blatant lie. They even claimed a member of my family must have told them to refund the insurance. These people are very dishonest. I would warn everybody before booking with Club Med. It is not worth ruining your very much anticipated vacation and paying $1205 to get absolutely nothing.

This incident soured everything else I could say about this "family" resort experience. I share this for prospective guests and Club Med management to consider about my guest experience. At some point during the fourth day my wife was served some wine from Jeremy and had a friendly chit chat for a few minutes and she went on her way which is very typical interaction with staff from the previous few days. What was different happened at dinner when Jeremy took it upon himself to stop by our table and was definitely a bit over the line deep eye gazing with my wife along with an awkward poor English conversation while ignoring me, our three children, my parents, and my brother and his wife. It had a creepy/weird vibe and I considered saying something to him in a semi-serious way like, "Hey this is our vacation not a pick up joint for staff", but decided to let it go which in hindsight was a mistake.
After dinner they had a show and fireworks that after I took the kids to bed. My wife stayed visiting with some guests he met and after fifteen minutes or so came to the room and told me Jeremy again approached her and was told during their chat was a request for her to meet him when he was done with his shift. She was a bit tipsy and agreed he was crossing a line and asked me to let it go. I did that at dinner and think Jeremy was now the creepy guy at the party trolling for drunk girls to try and take advantage of. With one full day left I was unwilling to subject myself to ignoring more interactions with Jeremy. Either way I was curious as to the policy of how "friendly" staff should be with the guests. The events end late at the resort and I wanted to talk directly to the main management team about Jeremy's actions so decided to wait until morning. That was my second mistake, reporting Jeremy to management.
The next morning I made my complaint to the front desk clerk after my run around 8am. He said the manager would be there at 10 and he would let the manager know at that time. I told him that breakfast is at 9 and if I see Jeremy at the restaurant I would confront him myself but it was clear did not understand. I then went to the restaurant and spoke with a middle manager there and told her the same thing and she was very understanding, took information, and said they take this behavior very seriously and assure me the situation would be handled. Unfortunately she was alone. After lunch the Banquet Manager spoke with me. I did not get his name as that conversation did not last very long. He did admit that he personally saw Jeremy at dinner as I described and after the fireworks. In both instances he did nothing except I can only guess high five his buddy.
When I inquired as to why he did not stop Jeremy from hitting on my wife he said and this is an exact quote, "He is 23 and would not be interested in an older woman". He then asked if I personally heard Jeremy proposition the meet up which is an impossible standard while I was in the room with our children. That was enough evidence or lack thereof for him, case closed, business as usual at OPIO under his leadership. The only time he seemed to care about Jeremy's behavior is when I raised my voice and some other guests took notice of our exchange.
After that I spoke with the general manager about Jeremy and his Banquet Manager. He said that he would look into the matter but to my knowledge did absolutely nothing and never followed up with me. I received no closure and have zero faith in the management teams ability or desire to do anything about my experience or other guests at risk of a similar experience in the future.
Lessons Learned: If Club Med as an organization has a policy for guest and staff interactions the management team and staff at OPIO do not have the understanding, ability, or desire to implement. Management even if they see inappropriate staff behavior will not intervene or help and if you as the victim talk with them discretely they will do nothing. I urge you to trust your gut and behave as if you are on your own and don't relax too much on your vacation or give the staff the benefit of the doubt. I do not recommend getting in a physical confrontation but keep that option on the table and approach staff immediately and loud enough to be heard by other guests and get witnesses. At this time with this management team YOU as the guest are guilty until proven innocent at OPIO.
I am concerned that my handling of this situation will only serve to embolden certain OPIO staff to become more discreet and harder for guests to catch these types of behaviors with guests. As Jeremy was blatant in his approaches with my wife, I fear that all he learned is to not get caught next time instead of don't do it. I will not be returning to any Club Med resort and I hope this helps you as a prospective guest in making your decision to vacation with this organization. I hope Club Med will consider how you handle guest and staff relations and take much more seriously your predatory staff and the managers who ignore or otherwise promote that behavior.

The Good: A friendly staff (though well practiced at acting as if they have no idea) that definitely knew who we were and smiled as they gave us a wide berth for the week. A good environment for my 11 year old. He is the reason we stayed past the first hour. He stayed very busy with a variety of activities while making new friends. The Bad & Ugly: The friendly staff had a strange feel the minute we got there. "WELCOME, you are staying right near the tennis courts". When we looked at the map handed to us, (a copy of a copy of a copy, etc…) we said "a long way to the beach". A block of rooms as far from everything as you can get. When we asked to point out the muster location(s) for the kids' activities, the reply was so lukewarm that we weren't sure they had anything organized.
We arrived at our room with a beautiful view of the Dominican Jungle. The Jungle was more inhabitable than the room. Furniture (a bed, bedframe, two night tables and two couches) from the 1980s. I guess the guests who suffer this room live out of their suitcases. Paint, decorations and curtains (curtain rods broken and hanging) full of the stench of mold trying to be covered up by an equally appalling stench of disinfectant. When we looked at the AC supplies and returns we realized that we may be the only ones that did. Black with mold.
We were back at the reception area within 20 minutes of our arrival. I will give these very polite CM associates credit as they were very helpful and accommodating, although perplexed that the room wasn't to our liking, as I sought other resorts to enjoy the week. After about an hour of phone calls we were able to find accommodations at a 4 star resort that was only too happy to serve. During this time my wife and son were shown around as well as two alternate rooms for us to consider.
Summary: My son asked if we could stay and my wife said the rooms were clean and recently renovated. I hid my disappointment as I thanked the people on the phone who hustled to provide beautiful accommodations at the other resort with less than short notice. We were sold this vacation as a newly renovated 4 star resort of the NEW CLUB MED. I think to get the acceptable accommodations upon your arrival you need to belong to a club that we are not aware of nor care to be. If you have a tween/teen or two and want them to be with many of the same, go here and insist on newly-renovated room and not one schedule for demolition. Vacationing for any other reason, go elsewhere.

Our family had the privilege of staying at Club Med Phuket from 30 May 'till 4 June. As a consequence of the inclement weather, we had to stay in the resort every single day of our holiday. It is through this long period that we came to witness issues which were more than distressing for us and other patrons. GENERAL ISSUES: Club Meds Reception (it wasn't) - We were greeted at footsteps of the resort by two GO's who did a great job in smoothing out the registration procedure. By the time we were shown around, the main restaurant was within 10 minutes of closing time (for lunch). We were thus advised by one of the GEs to peruse the other restaurant (Chu Da) which did not have such limitation. This information could have given to us by the GOs to save us all the walking when our 5 year old daughter was already tired and starving from the flight.
On arrival at Chu Da, the first thing we noticed was a GE doing some cleaning up, spraying detergent within the vicinity of the eating utensils. A most disconcerting sight when there were patrons eating at the restaurant! It would have created less trauma if I had not tasted chemicals on the water we were served. Whether it was the taste of the detergent or that of tap water I could not tell but the taste was so strong that it made me nauseous!
Flies were abundant in the restaurant (which we noted were even more prevalent at the main restaurant). The lighting in the men's washroom outside of Chu Da was noted to be activated ONLY from near the toilet seat and not at the entrance. As such I had to make do with washing my hands in the dark or with using the washroom with the door open!
Conditions of the Deluxe room (O2204): Your definition of deluxe is really above this world! The lock at the front door was broken (but not unlockable). The door was cracked beyond belief. The balcony door was left open when we entered. Considering the downpour that morning, it was little surprise that the floor adjacent to the balcony was soaked. This wasn't the only awe we had from our stay. The tapestry on the wall (above the bed) smelled foul, the door frames and cupboards were mouldy, badly scratched floor panels, missing towel hanger, no drying line to hang wet swim wears... To top the list on the standard of the room, cockroaches were found on two occasions during our stay! If that was a deluxe room, I wouldn't dare to imagine what a lower grade room would look like.
MiniClub: While most of the GO's led by Moez and Rama were first class, a few of them were clearly not interested in children as shown by their demeanour. Pulling the wrist bands from the little ones when signing out, no goodbyes, no hugs at the end of the day, children not being allowed to get their own food from the restaurant buffet... the list goes on. How do the GO's know what preferences the children have? Definitely not French fries and chicken nuggets every day! These GO's really have much to learn from those at Sahoro (or just ask Otto)!
Maintenance: We had the misfortune of noticing a few issues that are most disconcerting to anyone on holiday. Renovation garbage was left unattended below the staircase to our room throughout the duration of our stay. Some maintenance staff was even noted to be smoking within the resort compound (outside the Buddharaksa Conference Room).
Restaurants: Is hot tea with lemon too much to ask from either of the restaurant? Is your idea of banana milkshake one that involves pouring banana extract and milk together with ice added as an afterthought? The green room adjacent to the main restaurant had a musty odour every morning, possibly coming from the large plastic mat in the centre of the restaurant. Cracked bowls and plates were in abundance.
The standard of practice by GEs: On the second day of our stay, we took the opportunity to patronize the Club Med Spa by Payot. We arrived at about 9 am, one hour after the opening time, yet we were left standing for 10 minutes. What amazed us was that the receptionist, on seeing our arrival, decided to close the door adjacent to the reception to finish what she was doing before coming out.
We had also the opportunity to wipe the floor in our room on several occasions after wading through the flooded areas with our shoewear. Noting how dirty it was, it made us wonder if mopping the floor was actually done everyday which we doubted very much as we never saw a mop or a bucket of water in the GEs housekeeping trolleys. Our room was attended at various times during the day with little consistency from 10am in the morning to 4:30 in the afternoon.
The Sports Centre: I also had the chance of playing at the chipping/putting green followed by the 7 holes on a day when the rain was not heavy. The state of the golf balls and the golf clubs was beyond belief! Not only that, my hands were completely dark by the end of the 90 minutes from holding the grips of the wedges and putters. Some concept of hygiene the resort has!
Friday Night Dinner on 3 June: As with other evenings we went to look for a table at about 7:30 pm on that day. When we approached a free table, we were swiftly told by one of the waitresses/GEs that it was reserved, the same for another table and another. First of all, we were never told of this reservation policy in the previous evenings. Secondly there was no sign to indicate that these tables were reserved. Thirdly we were not given suggestion/advice as to where we could sit! To make things more disagreeable, the little invitation card from the Chief of the Village made no attempt to indicate that there was a RSVP requirement for the evening.
Inconsistent Policies - On Energy Conservation (Green): There were inadequate facilities for GMs to dry off our wet towels or swim wear. There was no chance for us to express our wish or otherwise of our desire to have our towels changed. Music was heard blasting away by the pool side in the wee hours of the night when there was hardly a soul in the vicinity. On Smoking: A lot of GMs were seen smoking inside the resort during our stay. With a resort aiming for families and children, it was rather unimaginable that the GOs did nothing about such incidents, some of them even condone it when asked to approach patrons of this wayward behaviour!
Major Issues: Drainage Problem - While the inclement weather last week was beyond the control of anybody, not least the GOs, the attitude exhibited by the GEs and some GO's left me flabbergasted. The walkway leading from the main restaurant to the Spa and the guest rooms were flooded THREE times in the last week. When the issue was managed by the maintenance staff, via the assistance by the GOs, all that was done was putting a wet floor sign in the flooded area.
The second time it happened, it coincided with the medical check-up for the resort staff at the Conference Room. Scores of personnel were seen wading through the area, oblivious to the fact that GMs had to do the same in this 4 Trident resort!!! On the very last day of our stay, the same area was flooded and no effort was offered by the reception GOs as they knew there was very little that they could do, citing reasons beyond their control. This really astonished me! Does the management really expect GMs to wade through the flooded area, dirtying their shoes and feet every time a torrential downpour takes place? This is beyond belief!
Power Cut: This happened twice during our stay! Hygiene: The washroom adjacent to the main restaurant was frequently in a state of appall. Last Friday evening (at about 5:30pm) it was of such dismal condition that I had to check the attendance record of the GE who was supposed to oversee that washroom. That was no record of his attention since 13:30! For 4 hours and yet nobody cared - this was truly amazing!
General Issues: The tea and coffee sachets in the room were never replenished. The WiFi connection inside the room was totally unreliable. Poor signage to the different buildings of the resort. The access to Mini Club involved walking through the rain (seriously, would one umbrella be sufficient for 2 parents and a child in torrential rain?).
We had the privilege of staying at Club Med Sahoro earlier this year and I would have given that resort a 6 star if it was at all possible. However this time I would give Club Med a negative rating if I really could. The whole resort and the management's attitude were simply one of the worst hotels I have ever stayed in my entire life!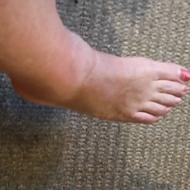 My partner and I have visited Turkoise Club Med resort for 3 years in a row. Up until this past trip we were very loyal clients. Unfortunately our trip in November has left me with no choice but to warn potential visitors of their lack of regard for their members/visitors. During our 10 day vacation I slipped and fell on an unmarked pool of water at the station where you return your beach towels. My ankle was severely injured. A Club med staff person immediately sought out the nurse as I lay on the ground in pain.
When the nurse arrived, the other staff person was clear to chastise noting that these types of accidents are completely avoidable with appropriate warning signs (typical of most establishments). The nurse examined me and bandaged my ankle... She was unable to determine if it was broken but gave me a wheelchair and some ice and then CHARGED ME for some pain medication. She noted that I should immediately have it x-rayed upon my return to Canada the next day as these types of injuries can have longer term implications. My partner went to enquire if we could move our room to a ground floor unit for the night as there was no way I could climb the 3 flights of stairs necessary to get to our assigned room. Not only did they decline the request, they never offered to have anyone come and assist me in getting to my room.
An elderly gentleman who was a guest of the resort went on my behalf to see if he could get some staff people to assist me to my room given that I could not walk, was in incredible pain, and was being forced to climb 3 flights of stairs. The staff told him everyone was on break and that he should ask again when they returned in a half hour. I sat there in the wheelchair with my ice bag for another 30 minutes. When they returned from their break, the elderly guest once again asked for assistance for me. I waited for another 30 minutes and no one came. With no choice left, my partner wheeled me to our stairwell and helped me hop on one foot up the 3 flights to our room. Half way there I broke down in tears as the jarring on my ankle was excruciating at this point.
After a night of no sleep, I descended the stairs on my butt and got back in the wheelchair to go back to the nurses station and then await my ride to the airport. While I was waiting the acting General Manager came over and inquired as to what happened to me. I told him and expressed my concern over their not having warning signs and noted that had it been one of the many elderly guests that had fallen this could have resulted in much more than a broken ankle. He said not to worry and he would look after me. I never saw him again.
When I got to the airport I had to climb the stairs on one foot into the craft. The pilot radioed down to the Toronto airport to ensure that there would be staff at that end to assist me in a wheelchair off of the flight. Needless to say, the flight was very uncomfortable, given the natural way you swell in the air and my already VERY swollen and bruised ankle.
When we got to Toronto we went immediately to the emergency ward at the hospital. I was x-rayed. The doctor noted that it did not appear to be broken but that I had a severe sprain with damage to the ligaments. She noted that I should remain home for a few days from work and was instructed to use a walking cast once I was able to bear weight on the foot.
I lost 3 days of work, had to cancel all of my social engagements (Christmas events) and remained housebound. When I could finally walk with the cast I was forced to go by taxi as I couldn't drive nor get on a street car. I wrote to Club Med in the Turks and expressed my concern over their lack of care or empathy for a situation that they had created. I noted that given the large number of elderly guests who attend this resort I needed some assurances from them in good conscience, that they would put the necessary precautions in place to ensure that this does not occur again on any other guests.
I received a response from the resort say they were sorry to hear what had happened and asked me if they could do anything for me. I thought about this and said "Yes", I'd like to have a "do over" on my vacation at their resort. I felt their hosting me as a guest for a week would be the least they could do given the situation, and I also wanted to ensure first hand that they did indeed take my accident seriously and put in the necessary precautions to protect their guests.
I received a response stating that they could accommodate me if I would authorize a charge to my credit card for about $4,500. I was shocked to say the least! I wrote back and again expressed my concern at their not taking my situation seriously and their complete disregard in their complete responsibility for what had occurred. I attached a photo of my injured ankle (still totally swollen and bruised 2 weeks after the incident) in hope that they would finally recognize the damage they had caused.
I was then told that they are not authorized to comp a guest and would have to go to their head office for direction. The next day I got an email saying the head office guest services told me to call a 1 800 number to accommodate me. I waited about 40 minutes on hold only to discover that the number they provided was for me to make a reservation at my own expense. At this point I was livid. I wrote the head office an email and pleaded that someone take my situation seriously.
I received a phone call from someone in guest services from Club Med. She inquired about my medical costs. I told her I didn't want them to reimburse me for my medical costs, taxi costs, loss of work etc. All I wanted was for them to host me for a week in February so I could regain my trust in their organization. She said she would need to speak with her supervisor and would get back to me via email. I received an email from them last night saying they were not prepared to offer me a complimentary stay and that I should go to my insurance company to see if they will reimburse my medical expenses.
So here I am 3 weeks later - still in a cast as a result of their negligence and they are unwilling to even offer me a few nights accommodation. Disgusting. I can't express how disappointed I am in Club Med - and I want to ensure that all people considering using their services - particularly the elderly - use good judgement before you book with them. I would hate to think what would happen if this had occurred to one of the many seniors who were guests the same time I was. It's all so very disappointing.
How do I know I can trust these reviews about Club Med?
854,137 reviews on ConsumerAffairs are verified.
We require contact information to ensure our reviewers are real.
We use intelligent software that helps us maintain the integrity of reviews.
Our moderators read all reviews to verify quality and helpfulness.
For more information about reviews on ConsumerAffairs.com please visit our FAQ.

First let's start with the positive: The staff was amazing. The night show were funning and good. Now the negative stuff: Room were not clean, mold in the shower, mold on ceiling near the AC trap... Rust showing at multiple places. Towels missing for the shower, and the beach. Kitchen dirty (come on, the chain holding the heating lamp on the left after entering are...). Same curtains and bedspread as it was 18 years ago. Average age of 60 and over. Snorkeling was not like it was 18 years ago, a lot less fish, and no more color coral. And to finish, you better wake up early to get a chairs under a parasol. The thing is people drop an old magazine with a towel to reserve them. So you walk the beach looking for a chair, and none are available. You see those empty chairs with towels and old magazine without anyone sitting on them for hours. It took me a day to figure it out. So never again.

I wrote to Club Med about a very dangerous airport transfer we had experienced. Their response showed that they had not read the letter. They had merely looked at the date of the incident. Their response said that as the date was some time ago they could not assist me in my claim. It was not a claim, at no point had I mentioned the word claim. The transfer we experienced involved several skids at high speed (well over the speed limit) on wet snowy roads. In their response this was not mentioned at all.

We are Club Med fans and the whole family went to Club Med for 10 times now. We just returned from Cancun and let me tell you that Pierre he is the best of the best. Great personality and great customer skills. We will like to see him the chef of the village because Club Med needs people like him to lead. Thank you Club Med and thank you Pierre. Let us know if he will get the position and will go there!!!

Checked @ 3pm and about 630pm manager called me that they had an issue with the room and that we need to return to the room. Once at the room we encounter another party of about 6 people sitting in our room. The manager of recep. had packed out intimate close and placed out of our room. I never seen this manner type of barbaric service. Horrible service!!

For 3 of us paying nearly $8000 for 5 days at Club Med Cancun we have gotten a terrible deal. The food is below average.The room that we spent $1000 to upgrade to ocean view is unclean, outdated, hot, and smoky smelling even though a non-smoking requested. Have had engineering here to work on air, twice and now we are locked out of room and have been to the desk twice for help. They do not answer the phone when you call. You have to race out at 7 am to get a chair on the beach. Don't waste your money.

I decided to book a last minute holiday in Club Med Agadir (Morocco) for my 15 year old son and I for £2,900 (including Easyjet flights) (we live in London, England). When I booked, I told the Club Med agent on the phone that we wanted tennis and my son needs to study in the room. We were told there were 2 hours of tennis clinics in the morning and 2 hours in the afternoon. Perfect. After a terrible greeting in the airport, shoddy transfer, half-hearted greeting at the club (more on this later) we discovered that the Tennis wasn't even on site. It was a 15 minute bus ride away. On a horse farm. I am violently allergic to horses (if someone I'm with goes near a horse, I break out in hives and my eyes itch). I was also told that there was only 45 minutes of tennis in the morning (instead of 2 hours). So far, so bad.
After waiting 15 minutes for them to photocopy a 'welcome pack' (there wasn't one in my envelope) and being led to our room (by a GO who didn't speak a word of English and was quite rude even when I spoke French to her), we arrive a spot that I can only describe as a 'pit'. We walked down 8 stairs below ground into a smelly, mouldy, dingy, dark, unventilated room. The beds weren't even full singles. The ceilings were low. There was mould in the toilet. The pillows were lumpy and damp. The TV had a loop of the activities for the week. Only it was for the previous week. And the only welcome was a single piece of paper with huge lettering on it ordering us not to reserve Pool Chairs and TOWELS WILL BE REMOVED. And then I started sneezing. I can only assume a horse rider stayed in our room. There was no way my son could spend hours every day in this dark pit of a room studying.
I went to the desk to speak to a manager. I waited half an hour and no one came. I was told to go back to my room and the manager would call. We waited, but no call. I called Club Med in London and they said the only thing to do was to talk to the front desk. If I wanted to check out I could get a declaration from the front desk. Still the manager hadn't bothered to call or talk to me. At this point, I realized nothing is going to happen. The only Wi-Fi was in the 'lounge' which again, was another dark room where smokers hung out on the other side of the campus (which was big). I tried to find another hotel in the area as clearly Club Med didn't care. My son was hungry, so we went to the dining area for lunch. The food was mediocre (I'm being generous here).
I went back to the room and still no call from the manager. So I went back to the dark lounge (and these distances weren't close), found another hotel down the road and booked it. I then went to the front desk and told them I was leaving. Only then did someone slightly more senior come and speak to me. They said they could show me another room, but it was further away and I wouldn't like it. I told them I was leaving regardless. I couldn't stay in a room where I sneezed, that was a pit and uninhabitable and also I wasn't going to be able to play tennis.
I must admit, the Dutch woman at the desk at this point was pleasant. There was still no manager around, so I filled out a declaration and left it there. I would have to pick it up from their gate house later in the week so I could get my refund. I checked in down the road (to Sofitel – which was fab and cheaper and had tennis on site) and picked up my voucher later in the week. Just to be clear: My son and I had a buffet lunch, but I did not use the facilities or unpack. We did not even use the toilets.
When I returned to London, I called the office at 9am on Monday (April 14th, 2014) morning to send my declaration in and get my refund. They said I had to email it to a customer complaints. I did so and didn't hear anything back. Not even confirmation that they received my email. I emailed again. Nothing. And again. I called customer reservations. They said they had a month to respond. At this point, I just wanted to make sure they received my complaint, as I had no way of knowing. I called customer reservations again, kindly asking them to ask customer complaints just to please confirm they had received my complaint (there is no phone number for customer complaints obviously). By Thursday, I received an email saying, yes, they received my complaint and they had a month (by May 12th) to look into it and I would have an answer.
I emailed on Monday May 12th asking for my refund and I received a long email telling me I'm not to get anything. I hadn't informed them of my allergies on the health form (WRONG: I never filled out a form because I booked last minute), that they showed me another room and I refused (WRONG: I was never shown another room), despite being that they were at 99% capacity (which is difficult to believe). As a gesture of goodwill, they offered me a £625 credit against a future Club Med holiday. I think it's clear from this email that I will never step foot in another Club Med for the rest of my life (I'd been on 2 Club Med holidays before – one in Antigua and one in Mexico years ago. Both were fine).
So to sum up: in addition to my allergies which made it impossible for me to play tennis and stay in the room, all I can say is that this hotel was the grottiest one I've ever been to. (And that's saying something given I travelled around Europe on $30 a day for months!) I did not stay in their hotel. I did not use their facilities and they are keeping £2000 of my money (our flights were max £300 each, plus the transfer, plus the lunch – I'm generously saying £900 for all that). I only received this news yesterday so am calling the credit card company, a lawyer and the travel ombudsman today, and of course, going on every consumer advisory site I can get my hands on.
Other littler problems: When we arrived, the transfer person was chatting with his mates, and barely acknowledged us. He pointed at a driver, who led us outside without a word, put our suitcases in the van and locked the van and walked away. Didn't say: wait here, or we'll just be a minute. My son and I sat on a curb for 25 minutes wondering what the heck was going on (just for the record, I speak French, so the language barrier wasn't an issue). Our transfer was only about 25 minutes, so they could have easily dropped us at the hotel. I understand the hotel was built in the 60s. It obviously hasn't been touched since. The beds were disgusting. That's the only way to describe it. And so were the rooms. The majority of the staff were rude. Not all, but most. If anyone has any suggestions on how to deal with this better or more effectively, I'd really appreciate it! I'm pulling my hair out here.

I was supposed to stay one week at Club Med Columbus Isle but after 2 days of no sleep and moldy mattresses I paid for a ticket to go home. The place is so dirty and moldy and the food was awful. The people were flown in from Montreal and France and not many Americans. The disco goes till 2 am and you can hear the pulsating thumping in your room. My bathroom had a hole in the wall under the sink and a giant water bug walked into my bathroom on my last night. The place is so dirty and moldy it is shameful. Club Med used to be nice and vibrant and clean and now it is disgusting. There was almost no staff to help you.
When I arrived my room was so moldy and stinky that they were spraying deodorizer from a machine on the wall. The sheets and pillows smelled like hookers were inhabiting the place and it took them 4 hours to bring new linens. The Island has beautiful natural assets but the Club Med is a run down dirty dump. The people were from cold climates and were probably too drunk to realize what a dump it was. I told the travel agent from Club Med I had a lung problem and she did not tell me the place was 20 years old and they have NOT spent a dime in the place.
Even the furniture was filthy. No one cleans and all the mattresses are lumpy and moldy. Cost me money to fly home after 2 days. Meat was like shoe leather. Awful company. They do not care about guests because they do not to keep up property. Sand fleas bite you and they don't tell you in advance so you can buy bug spray at their gift shop. No singles at all. A single person's nightmare. A true Dump. Should have 2 stars not 4.

We booked our stay of 2 adults and 2 kids for 2 adjoining rooms from the Club Med Australian site and when we arrived in Guilin, we called the hotel to arrange pick up only to find out that since we did not book our flight through Club Med, they are not responsible to pick us up. There was no "can we organize a car for you for an extra charge of x..." It was just a "please find your own way and get your driver to call us." We arrived this afternoon to a slow check out and a next to nothing introduction to the place and found that they had put us in the very back corner of the new building compound where we have to drag our 2 young kids up a lift then through a long corridor then through an external door then through another corridor.
Determined to enjoy our holiday, we took our kids to the main swimming pool for a swim only to find afterward that there are no changing rooms at all around the pool, only an open outdoor shower. We then had to walk back to our room across the other side of the very large compound all in dripping wet swimming costumes to get changed for dinner. At dinner, there was a hoard of people rushing for the buffet with mediocre food and long queues for absolutely everything. I was carrying my 2-yr-old son in one arm while waiting in line for the sushi buffet and just as I got to the front, a Club Med staff with a name tag jumped in the queue in front of us. When I inquired at the reception, I was told that the staff eats at the same time as everyone else and that's that. NOT SURE HOW WE ARE GOING TO GET THROUGH THE NEXT 6 NIGHTS! And just now it is 9 pm and we are trying to put our kids to bed and the housekeeping is coming around knocking on everyone's doors!

It is nice that you try hard to market your properties. However you should try just as hard to maintain your properties. I recently stayed (May 25-28, 2013) with a friend at your Turks & Caicos resort. I was very disappointed with the following:
I requested a 3rd floor room with a view and I was assured I will have it. When we arrived, we were given a ground floor room with no view. The room was not set up with a king size bed as I requested but with 2 twin beds. I finally complained and we were moved to a second floor room. The area around the room (outside) was full of dead leaves and debris. The plants and grass looked like it had not been watered. The large trees all over the property were dead and bare, or neglected. The gutters near the bar area were black with mildew.
For 2 days in a row, the room was not made up until we returned around 16:00 and I called to complain. That was when we returned from the beach and needed to shower, but instead we had to sit and wait outside the room.
I am sorry to tell you that we will not return to Club Med since we had such a terrible experience. I will say the staff was friendly, the entertainment was good, and the food was good. It is too bad we had such an unpleasant start to what should have been an otherwise great weekend.

On Sunday, February 3, 2013, I booked a vacation for myself, my wife and our 2 children to Club Med Ixtapa. The advertisement that was emailed to me stated that the vacation was 45% off (6-day flash sale). However, when I looked at the website, it appeared to only be 15%-20% off. I called the company and a representative was equally confused. She had to put me on hold and find out that the advertised price was not based on the price listed, but on something called a rack rate. This is hard to verify. I booked the vacation anyway.
The following Tuesday, February 5, 2013, I saw the very same vacation advertised for over $1,400.00 less. Apparently, my vacation was booked with United as the airline and they were now offering a Delta flight with one extra stop that was $360.00 per ticket cheaper. I called and asked why I was not offered the Delta flight and was not given a satisfactory answer. I asked to have my flight changed to Delta and they refused, saying that my flight was nonrefundable. I sent 2 emails to the company and did not get any response. Although I am still looking forward to my vacation, the whole purchasing experience left a bitter taste in my mouth.

I've organized my company's annual trip for 45 people (approx), we chose Club Med Cherating out of so many other destinations in Malaysia.
We initially booked with the sales office in Kuala Lumpur but we're told to arrange our transport as we were departing from Johor Bahru, south of Kuala Lumpur. The sales person in KL said if we were departing from KL, they can arrange buses for us but not from JB. I could not believe their level of customer service as they advertise to cater for companies having events there. So we had to book through a travel agent, extra cost. In addition, Club Med had stricter rules when dealing with travel agents. We, the customers, had to now deal through the travel agent with Club Med instead of directly with Club Med.
When we were there in Club Med Cherating, I understood from our tour guide that the sales person from Kuala Lumpur and her family were there too on a free trip to Club Med Cherating on our company's expenses as she was handling our booking. I could not believe this. The sales office provided poor service and they rewarded their staff for the trip out of our company's expenses. I thought to myself since when was this lady our company's employee?
Their response:
ClubMedUK official, Manager at Club Med Cherating Beach, responded to this review
Dear Thean,
We have investigated your complaint but due to your company trip being in 2005, we do not have the most detailed information after 6 years. First of all, we would like to mention that for the last few years we have a full service dedicated Club Med Business team in the UK that organize all aspects of the business trip, so this would have never happen again. It does look like the Travel Agent was offered an incentive trip due to the booking your company placed but this was totally at the cost of Club Med and not at the cost of your company. Please rest assured it is not the current policy to offer Travel agents incentive trips as a direct result of a booking.
We are deeply sorry with the circumstances you experienced and we can assure you that we have put all the necessary processes in place to ensure this would never happen again at Club Med.

To date, we have heard nothing back from Club Med even after a follow-up email. Being a regular visitor to Club Med resorts, it is with great disappointment that your Cervinia resort has let the team down. I'm not one to often complain but when it starts to impact my family's comfort then this is where we a draw line.
1) On our arrival to our room, everything looked in order except for the toilet. Visually the seat did not look correct but what was worse is that it was so loose that when you sat down, the seat would move to one side and then slip into the bowl. My wife, being 6 months pregnant, found this incredibly uncomfortable. I logged this with the front desk. Maintenance came through to the room to swap the seat out but as you can see from the pictures, it made no difference. We continued to chase the toilet seat around the bowl for the duration of our stay.
2) Although we requested a room with a bath (to bath our 2 year old) we only got a shower. We did not make a big deal about this but that night we discovered that our shower had a mind of its own. We were unable to keep the temperature at a constant. It would move from scalding to ice cold. It was almost impossible to shower ourselves, let alone our son. Again, a call was logged with the front desk. We were visited by 2 gentlemen in a space of about 4 hrs. Both could not understand a word of English. When I asked the 2nd gentlemen if the problem was rectified, he shrugged his shoulders and waved his palm, as if to say, who knows? The problem continued until the day we left.
3) The bathroom extra fan did not work, leaving the bathroom smelly and misted after showers. 4) TV was very snowy, I did not even bother to call the front desk again. 5) What was supposed to be a double bed, were 2 single beds of varying heights (about 5cm) pushed together. Unacceptable! Considering that we had to upgrade to a deluxe room to accommodate our 2yr old son, apart from being bigger, there was nothing deluxe about it. Overall the stay at Club Med was below satisfactory and has left a sour taste in my mouth considering the cost involved in getting to the resort all the way from South Africa.

We are representing our client who bought us a package for the Club Med Columbus Isle. We have a written complaint submitted by our client to the hotel and she has not received any reply from them so far. We have pictures that show the bad conditions of the hotel. Attached you will find a copy of our complain declaration that was supposed to be sent to you last 29 March 2010 from Club Med Columbus Isle under the supervision of her Reception Manager Ms. Laura Q. According to my conversation with Ms. Jennifer O. (one of phone representative here in the USA) on March 30th, this declaration has never being received by the Guest Relation Department. In the attached letter, you can read more than clear the reason for our complain, and if you need additional information to prove and sustain our displeasure you can contact us through email or the additional information supplied in our complain letters or Declaration as you call it.
It was extremely disappointing to have experienced the Club Med Columbus Isle as our first experience with you, we were very excited on having our second honeymoon in that place because of what Club Med represented as a name on its own. Other Club Med, as we were told, are renovated with a supposedly atmosphere full of fun, clean, neat and pleasant. Unfortunately, we found nothing like this in Columbus. We were lucky to be living close by and were able to get an airplane ticket to come back home and end the disappointing Club Med experience. During our forced 3 days stay (no early airplane departure available) we were hearing other people's unhappiness and shared disappointment, people who were also stuck because of no flights or just because they gave up and decided to swallow the bad choice. In fact, we returned back to the USA in the same plane with an Italian family (a mother and her two teenage daughters) who also complained to the Guest Relations Department. We found strange the comment of Ms O. who stated that no complaints were received from the Columbus Club Med.
We do request for a complete refund or at the bare minimum, a complementary voucher to other, decent, Club Med that can change this pathetic first experience, that can prove your high standards as a Club Med, according to your reputation. We demand you to seriously look at our case, that has not only made it the worse vacation experience (for the excessive price we paid!) but also because if forced us to incur in additional expenses (such as the return ticked we had to pay to go back home). We did paid for a package full of excitement, cleanness and class, we hope to get what we paid for or if you are not able to deliver it, for a full refund.
We did already informed of our case to the travel agency were we bought this package, waiting for an answer to our request. This will be further dealt as soon as we return to Mexico (where we live) assuming no prompt or positive answer comes before that time (which is next week). The additional purpose of this email is to let you know that, just because people continue to fall into these packages, and continue to go to these places, business should not go as if nothing happens...this club in particular requires maintenance (a lot!), cleanliness and neatness, more attention to details, but fundamentally Customer Service (Mr. Karim Dos S. seemed uneasy to approach us and talk to us, even though there were more than one occasion to engage in a conversation, at least just to sympathize or give us the believe hat the matter has been heard--nothing!)
Finally and to sustain our claim, find attacked some pictures that depict the lack of maintenance and cleanliness that suggest that this place has been abandoned long ago. They speak for themselves, but if you need additional explanation, I can provide it with full details. Unfortunately, I have no graphical evidence to show the lack of interest from hosts (who were plenty of them but seemed to mind their own businesses). Hope to hear from you really soon.

I'm writing to inform you of my unfortunate experience at the Club Med in Punta Cana, DR. My family and I booked the all inclusive resort for February 12-17th for 4 people (including one infant). I'm sorry to have to say it was one of the worst experiences we've had on a vacation. Shortly after we booked it, we received a packet telling us that we had booked it for Mexico with luggage tags for Mexico. Luckily, a phone call was able to fix that promptly. As we were checking at the airport, the customer agent for the airlines indicated that the flight was not paid in full. According to ClubMed policy, the flight was to be included. After 45 minutes to an hour checking in and with a crying infant, we paid the extra $90. This was extremely disturbing to us as ClubMed misrepresented themselves by indicating that flight was included. After a fairly uneventful flight, we landed in Punta Cana. There, we went to the ClubMed booth and was further guided to a taxi/shuttle to the resort.
Well, the shuttle got lost. He had no idea where the ClubMed resort was. We went in circles (literally) for almost 50 minutes! It was very scary to be in a van with a stranger in a strange country speaking a foreign language and not know where we were. I think my three-year old is still traumatized from the event. The driver kept stopping to ask the construction workers on the road but no one seemed to know. Finally, he pulled into the entrance of another resort. I was extremely upset about this. We were glad to finally check in to our room.
Over the course of the next few days, we were locked out of our room multiple times. Upon placing multiple calls to the front desk, they indicated they were very busy and that they will send someone out as soon as possible. Meanwhile, an hour later and two kids wet from the beach and late for their nap, we finally had access. A few more times, we had this problem. Someone finally came to fix the lock on the last day. Though the food was okay, the whole family got sick from the dinner we ate the evening before. I was for sick for days after we came home. I had to take a sick day from work as well. Not to mention, the blenders I used for my infant were never cleaned properly. All in all, I'm very disappointed with the ClubMed experience.

Earlier this April 2009, my family and I returned from a terrible stay at the Club Med resort in Chamonix, France. It all began with our disappointment when we realized that the general quality of the food was not at all as it used to be. Among others, we noticed how bland the meat tasted and how watery the soups were. More importantly, there was a distinct and unpleasant odor near the tables where fish and seafood was offered, but given our good experience in the past, we didn't bother too much. Then, as the days went on, we spoke with friends about the food and heard repeatedly about stomach discomfort. On the following day, my wife complained about severe stomach pains and from that day on she simply avoided all but the most basic food in the dining room. We bought some medications but it took more than 48 hours until her discomfort somewhat subsided, albeit not entirely. It wasn't pleasant.
I personally pride myself with a very robust stomach and it happens very rarely that I experience any bowel related discomfort. However, this time, I too succumbed to the impact caused by the food at the resort: I caught a severe diarrhea and was forced to spend two full days at my room. After taking medications, the diarrhea gradually subsided and gave way to very painful stomach cramps. Needless to say, I was deprived of my long awaited ski experience during these days.
We are generally very healthy people and neither my wife nor I ever experienced food related discomfort of such magnitude. To prove it all, we obtained solid proof that our experience was clearly a result of food poisoning at your resort: When we entered the dining room from the Friday evening Gala Dinner, approaching a plate of grapevine leafs, we were stunned to find them thoroughly covered with mold and mildew. It was disgusting and anybody who wishes, I'd be happy to send you the images we took of that poor sight. We immediately requested the attention of the Chef de village, Mr. Philippe ** and he too was utterly shocked. His apologies were too little and far too late. Our written complaint to the Club Med headquarters in Paris only got us a letter saying that nobody else had complained, and that they therefore reject our complaint.
Suffice it to say, that we are furious and very disappointed in how we were let down by Club Med. Not only did we spend almost $5,000 for this very doubtful pleasure, but our entire, long awaited vacation was utterly ruined. No more Club Med. That's for sure.

I am writing on behalf of my clients = D. Family (2 adults 2 kids 4 and 7), In January 2008 the Drakes booked a 3 night stay (Feb 7-10,2009)at the Club Med in Sandpiper FL. A deposit was made with the final payment due in November 2008. Around July 20th 2008 we were notified that Club Med was cancelling the reservation because they just booked a large group and Feb 7th was no longer available. Even though six months earlier the availability was there. The D.'s are coming off a cruise so their dates are not flexible.
Club Med offered to refund the deposit and after much discussion pay up to $200 per person ($800.00) for the airline change fees. To change the tickets would cost the D.'s an additional $874.00. The D.'s aggred to the refund with theunderstanding that the deposit plus $800 would be refunded to their credit card. It is now August 19, 2008 - The deposit refund has been credited back to the credit card. However, Club Med is only refunding $400 ($100 per person) for the tickets. This only covers the penalty to change the tickets - not the total cost to change the tickets. This amount has not been received yet. Instead of refunding to their credit card as they stated, Club Med said they are now sending a check for $400.00.
We were told the reason for cancelling was an economical decision. This group would be spending a lot of money and therefore cancelling my clients made sense. This cancellation cost Club Med nothing The deposit was due back because Club Med cancelled. The cost incurred by the Drakes $874.00 is an extra cost to them at no fault of theirs.

i made a booking from april 25 till may 5th in phuket club med thorugh their agent in shanghai.we are not informed before that there is a renovation in the resort.we see it on arrival.because we have 2 year old children and not informed - we left the resort immdiately-now because of the contract we did - no money is refundable-agency says it is written on the voucher that we got 3 hours before flight-and say even club med did not inform them
i paid 3.800 EURO to club med.because i left the same day due to renovation i spent 4000 EURO more to stay in other places - so the money i paid to club med %80 is lost -damage for my family

My boyfriend purchased a 4 night Bora Bora Vacation package online thru Club Med. The package totalled $1,816.00 for resort accommodations for two people from 9/2/06 - 9/6/06. We purchased our flight tickets separately from the package. While at the resort, the front desk contacted us about checking out on 9/6/06 but our flight was on 9/7/06. I went to the front desk and paid for an extra nite.
The girl working the front desk ran my card once and handed me a receipt to sign. Then she requested my card again saying that there was a problem and she ran it again. She handed me another receipt & I signed that one. After I handed the signed receipt, she informed me that she accidentally double charged me & that a refund will show up on my credit card approx 30 days. I was never given a voided sales receipt. Both receipts were processed within a minute of each other.
Two charges on my credit card statement were applied on 9/7/06 for $439.47 & for $439.14. I am guessing that the girl at the front desk entered the incorrect amount the first time & never voided it out before she ran my card the second time with a cost difference of $0.33. I contacted my credit card company regarding this double charge & they contacted Club Med who stated that b/c I signed both receipts & dont have a voided sales receipt that the charges are valid.
I have provided my credit card company with my orginal resort voucher, length of stay and cost at the resort, my airline tickets proving that when we booked the vacation package online, we accidentally booked our resort stay a day short of our departure. We were booked at the resort until 9/6/06 and our flight was on 9/7/06. I paid an extra night to stay at the resort til 9/7/06. We checked out of the resort on 9/7/06 and had the resort transport us back to the airport on 9/7/06. I have copies of internet resort vouchers, internet room and vacation package confirmation, airline tickets, two receipts for an extra night's stay, and my credit card statment listing both charges.
Twice I faxed Thierry Orsoni, Club Med's Managing Director in Paris France with no response. I want my refund of $439.47 credited back to my credit card.
Company Name:

Club Med

Website:

http://www.clubmed.us/cm/home.do?PAYS=115&LANG=US