Consumer Complaints and Reviews

Upon checkout on Sunday morning, I signed for the charge of $225. My bank shows a withdrawal of nearly $300. (298.52). When I called the location, I was told the extra roughly $75 was an "incidentals" charge and would be refunded. It's been more than 24 hours and there is no refund showing. I did not authorize a charge of $300. I was not notified of an "incidentals" charge. I did not agree to an "incidentals" charge. I feel this is fraud. Best Western is using my $75 without any authorization from me.
My anger is against these particular charges. It's unfortunate because I understand this location has been dealing with damages from the horrific flood in the Baton Rouge area and my sympathy goes out to them. We had no TV for the first 24 hours. The coffee maker still had a used filter from a previous guest, but overall I would recommend this facility. Thomas is very professional and friendly. If this is a Best Western Corporate policy, my anger is at that level.

I made a reservation at the Best Western in Monahans, TX in the morning of Nov. 2 for that same night during a cross-country moving trip in a rental truck. I was not told that the reservation was not cancellable and I had no reason to assume it wasn't since all the other hotels I stayed at allowed cancellations up to 4 or 6 pm the same day. A couple of hours later during a rest stop I viewed a satellite image of the hotel and saw that I would have more trouble getting in and out of it (I was towing a car carrier) than the hotel next door. I called to cancel the reservation and was rather abruptly told that the it would be taken care of. After arriving at my destination I found that my credit card had been charged. I called the manager of the hotel and got completely stonewalled, saying it wouldn't have mattered if I called or not since there was a 24 hour cancellation policy.
So in this tiny one-horse town they're charging me for a no-show as if they had to turn away lines of people who would have taken the room. Undoubtedly, the hotel wasn't even half full that night. I'm disputing the charge, and I'm also advising all my relatives and friends to NEVER stay at a Best Western again if they can possibly avoid doing so. I certainly will be following my own advice.

We have stayed at the Best Western Dockside in Mackinaw city for the bridge walk for many years. We are very unhappy with the experience we had this year. Upon receiving our credit card statement we found that we were charged for our stay plus another $250.00 for the following day. Upon questioning the charge we were informed that they had not charged our card for the second charge.
When the credit card removed the payment to them they then stated that we had broken a coffee table. No mention of any broken table through any of the previous conversations. There was certainly no broken table!!! Still had to pay my charge card anyway because when you check in you agree to be responsible for any damage. BEWARE there are people who will take advantage of your signature for their benefit. They lost a very good customer. Guess I am not the only dissatisfied customer. After reading the reviews sounds like the Best Western motels are really going downhill. My advice is to find another place to stay if you want to stay safe. The Best Western chain is not ran the way it has been in the past!!!

Bugs in my bed. Woke me up 4:00 in the morning. Crawling on me! Gross! Sat on plastic couch awake and very vigilant till my friend (in other bed) woke up and we could check out. When I informed desk clerk, he was NOT concerned and said I'd have to contact corporate. So I did and now Consumer Affairs. The experience was very disturbing. So I paid money to be thoroughly traumatized. Hate bugs. Think I need therapy.

Had a stay a Best Western in Chesapeake Va--for 6 night--the first 6 were ok the 4th night the bed bugs came out to bite... I was devastated I dealt with them before.)-: Told the front desk they said they never had that complaint before. I slept with the lights on but the next morning I had numerous bites. I am highly allergic to BED BUGS. They said the hotel was sold out so they couldn't move us to another room. Next morning I ask them to spray and put a plastic cover on the mattress they said they would. Got in the next night they had not. I got sheets and covers and slept on the sofa--they said hotel was still sold out. Needless to say I didn't get any sleep for 2 nights.
Manager promised an exterminator was coming in on Monday and she would call me. Needless to say this is 2 months later and I have not heard anything or gotten any kind of compensation. I have called and left messages and no return call and no response. IF YOU STAY AT THIS HOTEL WATCH OUT FOR THE BED BUGS!!!
How do I know I can trust these reviews about Best Western Hotels?
633,474 reviews on ConsumerAffairs are verified.
We require contact information to ensure our reviewers are real.
We use intelligent software that helps us maintain the integrity of reviews.
Our moderators read all reviews to verify quality and helpfulness.
For more information about reviews on ConsumerAffairs.com please visit our FAQ.

After driving 11 & 1/2 hours, our experience was this: The tv didn't work and had to call someone. The shower came out like a firehose and you could not adjust the stream and you could not adjust anything about it. It blasted out to the opposite wall & it hurt hitting the skin. In addition to that, as if that wasn't enough, it came out so hard that it flooded part of the bathroom to include the front of the toilette. Got into bed and realized they short sheeted the blanket. Couldn't pull it up past your waist. Tried to connect to the internet and had none. My husband had to go downstairs to get it straightened out even tho he was dead tired. Don't waste your money here! Asked for the manager and got none. They were too lazy to get out of bed at 10:00 at night!! And the bed was soft and springy like it was many years old.

The stay was disappointing for the price I paid even with the $20.00 discount on a $197.00 a night motel. The air conditioner was not working properly, we sweat all night. The next morning when my wife tried to iron her clothes the iron was broke. Wow and this is the Best Western??? Told the lady at the desk and was given the $20.00 refund. Nice gesture but just not enough to make up for the hot night. The room was not near what it was shown in the pictures on the website. Total disappointment.

I have travelled all my life, this was the worse experience EVER!! You cannot step outside without a homeless person asking for something. They even sneak into the breakfast room in the morning. Finally, one of them smashed my window in on my car and tried to steal my tool bag, neighbor yelled and he dropped the bag. Had to pay 300 to fix window and NO response from Best Western, it's on their surveillance tape and cops came and verified. DON'T EVER STAY HERE, life is in your own hands.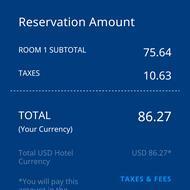 Multiple roach and second floor noise next door even when politely asked to be quiet. Get away with daughters and multiple roaches making for a disgusting stay. Never had this problem and stayed 5 others times. Smoking room below made our room smell awful all night long. Deserve partial if not entire refund!

I have been staying with Best Western many years and is a Diamond Member. I have a Windows based system and use Firefox. I have been very happy with the new website. They now say unless I get rid of using Firefox and must use EXCLUSIVELY INTERNET EXPLORER. They say they do not care if I can sign on with Firefox and they did not design their new site that way.
There is no Questions and Answers online to address this. This issue has forced me to change how I use their new website. This is unacceptable. This is a commonly known issue that all new websites must work with Firefox, Google Chrome, and Internet Explorer. Unfortunately they want me to change the way I use the computer to see my reservations on site.
If not, the BW sign just spins and spins and spins. I am a Best Western Diamond Member so have been happy with Best Western properties. They seem to NOT care a hoot about me though and given that they are forcing me to use my computer differently as their computer management department decided not to support Firefox. This is unacceptable.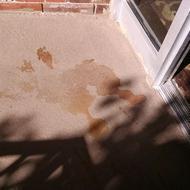 I and other friends travel often and it is different states and on occasions we have used BW hotels. This past week we stayed at one in McPherson KS and everything about it was unsettling. To start there was activity at all hours of night and day and it appeared to be a front for either drug activity or shuttling illegals because of the odd activity and at all hours. The so called maintenance persons were there round the clock and the same 3 and all acted as if on something. The first night my friends on the 1st floor with two door to the outside had someone try to break into their room and would have succeeded had it not been for the safety chain installed on both.
They had used the "dead bolt" on both doors and I said that it would have been impossible for a lock with the internal dead bolt secured to be released with a "PASS KEY". Turns out I was wrong. It is called a "emergency key". It in fact can release the electronic door latch and the mechanical dead bolt. Management spoke to them and said they would look at the security cameras and get back to them. We all walked the property and found a grand total of 4 exterior cameras and lord knows if they all even work. The people working there are either many illegals or there is just a lot of people who come in from the exterior door into the dining area and eat and go and I have my suspicions they were not staying at the hotel.
My room was a 2nd floor and there was such poor wireless internet. I had to go outside on the balcony to get internet connections. My room had missing ceiling tiles and the 4 pillows were as hard a bricks and were so uncomfortable. The cleaning people had a large roll away rack sort of cart they used to go to room to room but the slop like coffee, soda, and whatever liquid dripped out from this wagon and left sticky messy spots on the landing of the balcony. When the chairs were turned over on the table in the dining area when you grabbed them to upright them they were so sticky and dirty your hand stuck to the filth.

I booked a room for 2 nights (Friday and Saturday). Checked out at 7 am Sunday. Discovered on my credit card they charged me a third night (Sunday). Called and spoke to general manager and he stated I booked it on-line and I was a no show. I explained I did not and, had no reason to and I never had a email confirming this (did for 2 nights). He refused to refund my money and said "too bad for you." I called BW headquarters and explained what happened. They said there is nothing they can do. What horrible customer service but I will be sure to spread the word about my experience! Opened up a unauthorized charge with my credit card company!

I checked in at the Best Western Plus New Englander in Woburn, MA on August 25, 2016. When I arrived, the hotel was undergoing a major renovation and the second and third floor were still under construction. Their computer system was down, and I had to wait in the lobby for 45 minutes before I was manually checked in. I was assigned room 412, where I proceeded to unpack my suitcase and carry on luggage. Later on that evening, there was a power outage in my room, so I was transferred to room 514. Unfortunately for me, while moving my stuff in the dark, I left a pair of sandals in the room and reported it to the front desk in the morning. I was told they will check with housekeeping and get back to me later.
I kept checking with the front desk for the rest of my stay, and never recovered my sandals. I made several calls to the hotel, but did not get any response. Sent an Email to the corporate office and never got a response. I finally decided to call the customer care number after six weeks, and was told that the hotel is not responsible for my missing Item. Instead of investigating their housekeeping staff, I was told file a complaint to the police for an investigation. The front desk never advised me to file a police report, neither did they tell me that they were not responsible for my sandals. They gave me the run around until I checked out on August 28, 2016.
My conclusion is that this hotel's housekeeping staff is very dishonest with a criminal mindset. The housekeeping employee that was responsible for cleaning that room knows exactly what happened to my sandals. They did not even factor in the inconvenience of moving all my stuff in the dark. Instead I'm been victimized for their incompetence. I will never use a Best Western hotel again.

Garbage hotel and customer service. No serious problems ever addressed or responded to. Clerks on the phone have no tools to do their job... or even care. BW continues to go downhill. Travelled worldwide with BW when I was a VP of Sales for an International Corporation. 1980's and 1990's. Many sale meetings. Now I can't even book a room for one night without it getting screwed up. Shame. Shame.

Handicap room was not equipped adequately. Space between bed and dresser was too narrow for standard wheelchair, bars in bathroom were improperly placed, bathroom vanity was way too small, tub was a standard tub difficult to get into, bath stool did not fit tub, handle on shower heavy and very slippery, and worst of all there was no water pressure! Trickle at best. This whole room was an afterthought in complying to hotel regulations. The Best Western Gateway in Sarasota, Florida. Will never stay at a BW again!

Made a reservation with Best Western St. Ignace mi, but because that hotel was full it transferred my reservations to mackinaw city. I only noticed this on the confirmation email because of hotel address. I did not want to stay in mackinaw. Called and canceled but after returning home noticed they still charged credit card full amount for a room in never stayed in. They refuse to help in trying to resolve this matter. Worst business. Will never use this hotel again.

Beautifully renovated with wonderful landscaping. Very high value. Although close to the freeway, this is a wonderful property and not at all typical of freeway stopover hotels. There is a decent restaurant on site.

I broke my hand from a Murphy bed falling on it. I had to go to the emergency room and got casted and they made believe they have no insurance to cover my medical costs. I hired an attorney which was of course friends with the owner. In these small towns everyone knows each other. No one should ever go to this Best Western. It should be known as the Worst Western. The murphy bed was not properly installed and when I tried to bring it out of the wall it just fell right onto my left hand.

Direct booking was $40 better than the best rate from internet sites. Best pet friendly package ever. In room amenities were as expected, towels, coffee, pillows, HVAC, toiletries. This is not luxury. Clean and neat. Fabulous restaurant on site except not open on Sunday. We have a small dog and appreciate the doggie bucket of treats etc. as well the bucket is a great water bowl (you don't get to keep the bucket). We stay here every year on our way to AZ.

Beautiful area, some of the friendliest people I've met and clean as a pin. Everyone is so helpful and take every opportunity to be of assistance. I will be staying again.

My wife and I spent a night at the Best Western Plus hotel in Plattsburgh, NY. More precisely the Inn at Smithfield, 446 Route 3 Plattsburgh, NY, on September 10th 2016. While my wife was taking a shower (in tub shower), I heard her falling in the tub. I rushed in the bathroom to help her out and as she explained and that I was able to witness, there are no hand rail or other mean to hold on to. The bathtub bottom gets very slippery when wet and soapy as there are no anti-slip strips and not even a single towel bar. She hit her head and shoulder very hard on the ceramic tile wall and the bathtub edge. She could have died... This is a serious life threatening problem and I will escalate the case to the hotel management and the chain management as well. Watch out if you ever stay there.

We went on vacation at the end of July, and were told we would get a $50 Visa gift card within 6 weeks of our 2nd stay as long as we stayed in 2 different cities within the first 30 days of our membership. We could have stayed at a cheaper hotel (there were several that were cheaper and in better condition than the one in the second city), but we chose to stay there due to what we had been told. We still had not received the gift card, so we called customer service tonight.
We were told that we were never told it was a gift card, rather it was $50 off of another stay, which we did not need at all. He also told us that we had already received confirmation of this on August 9th, which was only 9 days after our 2nd stay, so I went back and double checked my email. Surprise! I did not find the email he referred to, only an advertisement for different cities you can go visit. He was very rude, and implied that we "misunderstood" what she said. I believe it is extremely hard to "misunderstand" when the words are as vastly different as "Visa" and "$50 off of your next stay at Best Western". Also, as many others have stated the breakfast was horrible in the second hotel, and our non-smoking room reeked of cigarette smoke. I am allergic to cigarette smoke, but they did not have any empty rooms available. We will not be staying at Best Western again due to horrible customer service.

I stayed at the Best Western in Las Vegas, New Mexico. I checked in & went to bed as it was very late when I arrived. The next morning I noticed a dirty sock on the floor and crumbs on the table. I checked out and left the hotel. The next week, I received my credit card statement which showed two charges from Best Western. One for the room charge and another for $500. I contacted Best Western and asked them about the $500 charge. I was told it was for smoking in the room. I am a non-smoker and have never smoked in my life! I spoke to the Assistant Manager and she was absolutely awful and of no help. She possessed no customer service skills whatsoever. It's sad that Best Western has to make up charges to pass on to their customers to make a buck. It was the worst, and last experience I will have with Best Western as I will never stay there again.

I have stayed in this hotel numerous times and request a nonsmoking room. On this particular visit, I discovered a cup filled with cigarette butts in the hallway on my floor. I brought the cup to the front desk and reported what I had found. I was asked by the young man at the desk which room I was staying in. I told him my room number. The Tuesday after my departure I find that my credit card has been charged $244 by the hotel. I call and ask for a manager. Hours later, I receive a call from "Shelby" who informs me that it is a cleaning charge for smoking in a nonsmoking room. I explain that I request nonsmoking rooms for a reason; this is not my first stay at this hotel and I did not smoke in this room.
I explain that I reported that smoking was taking place on the floor. I ask, "How did you learn that smoking was taking place my particular room? Where is the proof that I was smoking? Is there damage or a smell associated with this particular room"? Shelby does not have the answer to these questions and will talk to maid service and get back to me. She calls me back to inform me that she must take the maid service's "word for it" and will not be reimbursing the $244 charge. Take their word for it!?!? You charge someone $244 based on hearsay?!?
Shelby was very good; she knew her dialogue well and never strayed from the scripted responses. Perhaps she should have training in customer relations. Perhaps she should review hotel records, note previous stays and based on that information, take the guest's "word for it." I am appalled that they would charge a guest an amount of such magnitude without any evidence to support that charge. Somebody was smoking on that floor and it certainly wasn't me. I would sincerely hope that they would not charge me to clean up someone else's mess. A COMPLETE RIP OFF!

We made reservation with priceline.com. When we got to the hotel our reservation was there but not the money. We paid everything through Priceline. They told us they would not let us stay without a credit card. We gave them the same credit card and charged us again. When I got to my room I checked my credit card and found I was charged double. When I went downstairs the manager would not refund us the money. After arguing for about an hour I called Priceline customer service. They wanted to talk to manager which he refused to talk to them on the phone. Finally after an hour and 1/2 the money came in by Priceline. That happened on Friday night.
Today is Tuesday still no money in back. Just called customer service which they didn't care, did not even say "We would refund you back right away" or "I'll look into it." Just said sorry and "Can I help you with anything else?" Never again would I stay at Best Western and will always talk to people about that bad experience. Have stayed all over hotels. I do travel a lot. Never Best Western. Especially after talking to their customer service. Terrible experience which I'm still living. Still on vacation.

My experience was terrible. 1st we get there and our room smelled like smoke in non-smoking room but the front desk lady was very professional about the whole situation and quickly got us another room. It was late so we went to bed although this room smelled of mold. Seemed like it was coming from the air conditioning unit so we cut it off. However when we saw the bathroom in the morning, it was horrible. The walls look nasty, mold on the top of ceiling in corners, and paint peeling. Walls look like water had flooded down them from upstairs, also refrigerator was molded on the outside seals.
I quickly told front desk we were checking out and to cancel my room and the room I had gotten for my sister. The front desk complied with me and gave us $13.00 discount which I truly feel it should have been more, but my husband and I said our health is worth more. Will never go back there again when I have to go visit my family again! VERY VERY DISSATISFIED!!! I did take pictures on my cell but unfortunately can't load them right now. Sending this per tablet.

I stayed at the Best Western Center Inn in Virginia Beach for a family vacation. I paid cash for my stay at the hotel because I was skeptical I would receive unauthorized charges to by bank card. When we checked the lady was very pleasant and polite. Then everything went downhill from there! The room had a weird smell I figured out exactly where the smell was coming from. I sprayed it down with Lysol and told the front desk they had the housekeeper come in while we were out. Then I realized that the refrigerator was not cooling at all. I went back to the to the front desk and they send the maintenance guy there in the night. He was unable to fix the fridge until the next day. So I got ice and place all our beverages in our cooler. The stand where the fridge was in still smelled like spoiled food and mildew. We dealt with it because the front desk did everything they can at that time. They were respectful and understanding.
The next day we went for breakfast but it was not as they advertise on the website. The egg omelet was hard with some red meaty sauce on the inside, only one yogurt, stale pastry (very limited choices), waffle, 3 cereal options, coffee, orange juice and hot chocolate. I asked if they had just plain eggs I was told no that is what they are serving today and it was actually ham and I do not eat pork. I was not pleased with the breakfast so we went somewhere else.
After being out all day when we got back to the room it smelled bad but I thought well they change the fridge out and the stand so it was probably just a lingering smell. The next day we check what was there for breakfast and went somewhere else. We could have stayed somewhere else for less but it did not include breakfast!
We came back later that night we couldn't even stay in the room for more than 5 mins. I was back at the front desk complaining. They moved my family and I to another room right next door. I took my son to the pool after we moved to the next room. About an hour later I saw my mother frantic calling my name, some guy walked into our room right as she was getting undressed. I went back to the front desk. I was told that they forget to change the room over on both systems. The guy who walked in daughter was in the lobby kept on apologizing to my mother. But it was not their fault!
At this time I had enough. The next day at check out I spoke with the supervisor for that shift. I was unpleased with her offer for compensation. I went back after she was trying to see what she can do to satisfy me she became sassy. Stating I was outside tell their guest about my experience and that I should not be doing that and she WAS going to help me. The way she spoke to me was like she was scolding her child and kept on talking about I should not had said anything because it's bad for business. Then she rolled her eyes when I told her that I can speak to whoever I please!!! She rolled her eyes and that pissed me off and I said something to her. She blatantly told me to "fib" on her. Now she is calling me a liar!
The funny part of it, the lady I was talking to outside advised me to go to the office and call their HQ. They had a problem last year and advised me on what to do to report my issues. I was just going to leave and never go to a BEST WESTERN EVER AGAIN. Even their housekeeper was talking to us and she could not find what was causing the smell and the black mold in the room. They were airing out the room for hours just because of the smell. The HQ was no help. All they did was apologize and said that the hotel manager will call me in 7 days. We checked out on 8/9/16 and it's 8/22/16 I have not heard from them.

My family was staying at a Best Western in Boca Raton the week of August 6, 2016. As most of the world already knows, my wife and daughter were attacked by a former N.F.L. Oakland Raider player. The hotel knew he was staying there for three months but didn't inform any of its guest about the man's history of drugs and physical abuse. I will give the staff credit for calling the police and seeing if everyone was ok.
The reason I'm writing this review is to show how cold and unprofessional the hotel was the day after (we couldn't even get towels to our room, for heaven's sake). It's been over two weeks now and we haven't even heard from the owners or an upper manger, just to see how we were. Goes to show that they are responsible for the behavior of certain people staying with them and afraid of the legal action if they say sorry... because that would admit to guilt. All they had to do was reach out and say "how you doing"... they rather have these types of reviews. Good luck keeping a business like that. Never again for my friends and family and anyone else we can tell.

I stayed there for family reunion and room was dirty, etc. I complained a few times. I get home and a day later, have a charged on my bank account for 250$. I called. They tell me it's a smoking clean up. What? I don't smoke either does my husband or my 4 or 6 yrs old child. So don't try to steal my money. I'm now arguing with the manager. They are horrible and I feel like they just trying to steal my money. Never again will I stay there.

This is for Best Western International, Inc and Hotels. (They don't even deserve 1 star!) I finally applied for their Rewards card to get points since I travel a lot for my job. After signing up, the front desk personnel told me to always show them my card so that I can always get my points. I was so excited and happy. I couldn't wait to use it. From there on I always showed them my card and they would take it and said that it went through. I stayed in five different Best Western from when I received my card and they all said the same thing. I have received my points!
When I finally went online to my account to check I received nothing! I email them and told them about it. All they said was that they can't give me my points if it's past 30 days. I am very upset because they should be able to give me my points for staying at their hotels. I did my part on giving them my card. It was the hotel's fault for lying to me. I would think that Best Western International Inc, would justify and honor it by giving me my points for staying those nights, but they won't. I was told to "DOUBLE CHECK" for my points whenever I stay with Best Western. I might as well give me my own damn points rather than have the hotel personnel do it. Definitely not trusting any Best Western Hotels and will not be going there anymore. Waste of my time! Best Western Sucks!
Best Western Hotels Company Profile
Company Name:

Best Western Hotels

Website:

http://www.bestwestern.com/