Consumer Complaints and Reviews

There was no one at the desk when we arrived. They were not there for a good 15 minutes at least. My husband had to call out hello and open up the office door. At this point a rude woman on Her cell phone comes out and gets mad. At check out I had to wait for service about 10 minutes. They later charged us for smoking in the room although neither one of us smoke and we had a 3 yr old and ten month old with us and they said we left ashes everywhere. Complete lie and I happen to think the first rude woman had something to do with it.

I made a reservation using an offer code for $34.99. When I arrived at the Boomtown Casino Reno NV I was presented with the sign in bill which had the room billed at $80.99. I advised the clerk that the price was wrong and I showed the offer code. The clerk advised it would show the correct amount at check out. At check out the bill still showed 80.99. The clerk fumbled to try to change it for approximately 15 minutes. I complained to the manager and he said sorry and did nothing else. When I got home I called customer service at Best Western. The customer service rep who I spoke to sounded disinterested and did not take the complaint as described and passed on to the hotel that the complaint was just the bill was wrong.
The manager I spoke to at the hotel who was supposed to fix the issue was short and again did nothing to fix the problem. 10 days later I still have two bills on my card. One for the correct amount and another for $103. I again called customer service at best western and again get a customer service who not only would not listen to my complaint but would not connect me to a manager until I demanded she do so. Customer service at the hotel and at best western is the worst. Do not give Boomtown your credit card!

Just wanted to save everyone else the hassle. Checked in & rooms seemed clean. Later that night we found out it was infested with BED BUGS!!! Reported it to management, who handled it poorly & seemed unconcerned. Didn't care about where we were going to stay at such a late hour. Nonchalantly mentioned that they spray so are obviously aware of the problem. Ended up having to stay in a hotel above our means, costing us extra $, our peace of mind and our bed pillows.

On 07/16/17 I checked into the Best Western in Richfield, Utah at 3:17pm. I was impressed with how nice and clean the room was. Much later I retired to bed. Later in the night I was awakened by the guest across the hallway. They were in the hallway yelling at each other. Nothing was done about the disturbance caused by these people, waking me from a sound sleep. Finally these people went back into their room and did not come back out until the next morning. At 0545 am. I was awakened again by these same people in the hallway outside my room yelling at each other. By then I am upset and mad over this. Again nothing was done to quiet these people down. I suspect the reason nothing was done by the desk clerks was because the clerks and the guest are of the same nationality. I'm guessing they are all from Pakistan or a country like that.
When I attempted to complain to the desk clerk demanding to know why he couldn't control his guest he could tell I wasn't happy. That is when he decided he doesn't understand English or could he speak it. That is when things really went down the tubes. When someone does that, that infuriates me. It's nothing but a cheap way not to handle the complaint made by me. I lost it and began telling what I thought about him.
As I was walking away, a man of the same nationality asked the clerk what was the problem. That was when the clerk decided he could speak English telling the person that was cleaning the rooms that the problem is "that old man." The clerk then began yelling at me to check out and get out now. I did so after a few choice words from me. This could have been avoided if those clerks would have handled the problems from the night before and that morning. Just to add, shame on you people for hiring persons from out of the United States. They are nothing but a problem, NEVER AGAIN.

I've stayed at the Best Western Inn & Suites in Tavares, Florida, numerous times over the past 13 years. Each time I've stayed over the past three years, there have been negative issues during my stay. At each visit, I have been told they are going to "upgrade" the facility. As of July 2017, they have done nothing noticeable to improve several negatives. The mattresses HAVE to be the originals installed around 2004, and are no longer comfortable. During my recent visit in July 2017, as well, I found the first floor elevator button not working.
The ONLY person on staff when I arrived for check in, had to go around through the hotel maintenance room, enter the elevator from the backdoor, and open the front elevator door to let several other guests in, as well. This had to be repeated over and over again, between the single employee enrolling several new guests at the front desk. Two days later, the first floor elevator button was STILL not working, and we were promised the elevator company would be here to fix it the next morning. It was never fixed during my week stay. In short, this hotel is no longer recommended by me, nor is it on my list of reliable, comfortable, and sanitary places to visit. Regretfully, I give this hotel a low rating.
How do I know I can trust these reviews about Best Western Hotels?
848,010 reviews on ConsumerAffairs are verified.
We require contact information to ensure our reviewers are real.
We use intelligent software that helps us maintain the integrity of reviews.
Our moderators read all reviews to verify quality and helpfulness.
For more information about reviews on ConsumerAffairs.com please visit our FAQ.

I am a Diamond Select member and for the past 3 years I have stayed at a Best Western hotel in Athens, Texas for business, an average of 6 times each month (average of 72 nights a year) and have given that hotel (a town of only 12,000 people) high ratings for their customer service, cleanliness, internet, breakfast, etc. Plus their cost per night is usually < $100.00 per night. I have never had any major issues with the Best Western in Athens, Texas. The small issues were always quickly corrected in a professional manner. Everyone is always very professional.
However my experience was different at the Best Western in Pensacola, Florida where I stayed for 3 nights for a family reunion trip during Blue Angel weekend. The average cost per night was ($150-$210) per night which I was told was due to it being Blue Angel weekend. Based on my years of experience at the Best Western in Athens, Texas I was expecting for the Best Western in Pensacola, Florida to be at least as nice as the one in Athens especially considering the cost per night was 2x the amount. I was wrong.
These are my complaints: (1) Pulled back the sleeper sofa and it had wet urine on the plastic part of the mattress (2) The AC sounded made a loud noise each time that it turned off like it was about to blow up. No wall thermostat. (3) Different directions for connecting to the internet for my laptop, Apple products, etc. Never had to do this at any other Best Westerns in Texas, Louisiana, California, etc. They may need to consider getting rid of that Cox internet and going to something like Spectrum. (4) The lobby area was cluttered. Did not look professional to me. (5) The doors on the closet was jammed even though the maintenance man was nice about unjamming it. The only professional thing about this hotel was the breakfast lady who was there Thursday and Friday morning.
Maybe the hotel management in Pensacola needs to come to Athens, Texas to see how they are able to run a very professional always clean hotel in a small country town for half the price of a Best Western in a beach town. Also, they are going to raise the price for Blue Angel weekend, they need to make sure that they have enough people to clean the rooms properly.

We live in a very popular and pretty beach resort, very close to the beach (Myrtle Beach S.C.). My husband and I drove the 2 hour drive to Wilmington N.C. for he wanted to see the Battle Ship there. We found and stayed at a hotel in Leeland N.C. (Best Western Plus). From being there the very first stay, we loved it. The rooms were cleaner than most rooms in Myrtle Beach (I was a housekeeper at quite a few hotels over a 20 year period). The front desk clerks (Mandy, being our favorite) were awesome. The girls went way and beyond taking care of our every need. We didn't know about the reward points until recently, and we've been regular guests for about 3 years. We signed up for the reward points, for we know prices really rise during the summer.
We stayed there for our honeymoon last summer (July 1st). It was wonderful. We decide to go back, after several stays, for our 1st wedding anniversary for 3 nights. My husband used up all his vacation leave (paid days off) when I had surgery 3 weeks ago. We couldn't do a lot during our anniversary because I was still in pain and weak. But just being at the hotel (being clean), staying always in the same room; 107, having the little bar within feet, an exercise room very close, coffee anytime, and waking up to a very nice w/o.en attending a good breakfast (included in stay at room), although they should add a little more variety as most hotels here do.
When we made reservations, unfortunately Mandy no longer worked the front desk. A lady gave us our AARP, plus what my husband brought to my attention a few days prior... that being an e-mail for a free night or $50 off at Best Western. The timing couldn't have been better. She also started to give me a price and adding our e-mail discount to it. But she stopped and mentioned something about a black ---- period where the rates go up. But she followed by "don't worry", as she was mumbling something about the dates, don't worry, this doesn't apply to you. Yea, fantastic, let's pack.
Little did we know, we were lied to, ignored, humiliated. And I just had surgery, plus this is where we choose to relax and celebrate our anniversary, not getting stressed out, as I did. Plain and simple, those people at the front don't care if we ever return. They only care about "The Almighty Dollar". They need to retrain the asst. manager on how to treat guests (that's what her name tag said). When we received our receipt (slid under our door)??? I was shocked! The price that was given over the phone (before we used our gasoline to drive 2 hours, losing w days of my husband's pay), was about $100.00 more! When I asked the asst. manager??? Why... she looked at me as if I didn't make any sense, in her robotic answer and concern.
I explained to her what the front desk lady said and quoted us. She continued to say she was wrong. The point is, we may have made a different choice of locations for our special day, if we'd have know. We went by the given price before we left!!! She should have honored that price, but didn't. Instead she wanted me to get hold of the e-mail and get a number for her... blah blah blah… for Christ's sakes; we're on vacation, not to do her job and their mistake. Stress is not good for recuperating after surgery! It was like talking to a wall.
Years of working in hospitality industry, I did learn a few things and one was not to argue with the customer. So now we go home and check our mail and bank acct. Best Western took out the first given price before we left to come here. This was on June 21st. Then Best Western took out the price change when were go and when we arrive, being $550.00. Not only is it proof that we were given a lower rate when calling, but you charged us twice, which is illegal. Our once beautiful place will be no longer. There needs to be a change, and by reading these horrible reviews, not only could you lose us, but guests and word of mouth and not honoring what is right, can wipe the reputation of your hotel right off the map! I'm doing a dispute with my bank this morning, not with the second price given, but the higher! I'm writing the Corporate Office and keep going!!!

On 24 & 25 June we stayed at the Rayne LA Best Western Hotel. While checking in the desk clerk, Blake **, notice my mother was in a wheel chair and arranged to change our reserved rooms so that we were able to have connecting rooms, one of which was for a handicapped person. We would like to give our highest commendation to this employee for his quick and helpful customer service, making this stay a pleasure.

My husband and I checked into the Maple City in Hormel for three nights in order to attend a class reunion at Alfred University. Except for the rug being consistently wet around the air conditioner, everything went well until we arrived home in Queens when I discovered that a pair of diamond earrings that I had packed was removed from the top compartment of my luggage. That morning, before we left the hotel room we went over with diligence what we had packed. We left the room at 6:00 am to have some breakfast. Then we loaded the car for our trip home. The both of us had been out of the room for 10 -15 minutes. Unfortunately, any pleasant memories of the hotel were overtaken with anger over the theft of the earrings.

We arrived to Best Western Hotel. As we are checking in told us we had to pay them another 110.00 for transportation to Disney Parks. I even asked them before we booked and they said it was complimentary. They were rude when we questioned it and our stay was terrible and expensive.

We checked into Best Western in Waynesville, NC on May 31,2017 around 10:00 pm. We were given the keys to room #236 in the back of their building that was wooded and secluded. My husband was getting our luggage out of the truck and I put the key into the door. The green light came on and the door opened, however the latch on the door was closed and I thought that it had gotten stuck somehow. I continued to try to get into the room with the key I had been given when suddenly a young girl with a small child came to the door and asked me what I was doing? I could not believe that I had just tried to break into this young lady's room and I was terrified when I realized what could have happened in that situation. That night could have ended very badly!! I cannot believe this could happen. I will NEVER be at a Best Western Again.

NO refund when refund promised five months ago. I took out a swim club membership the end of January at the North Mankato motel. Immediately developed distressing itch from the liquid chlorine (stronger than the dry chlorine salt used in high school and other pools), doctor said to forego the pool totally. I presented my dilemma to manager Charles **, he said corporate would be consulted, called me back two weeks later, and assured me the $209 fee would be credited to my VISA. Nothing. Letters, copies of letters, phone calls not returned, stopping by the motel and ** not there or in a meeting, letter to the corporate headquarters with copies of my correspondence with **, copy of original VISA billing. Nothing. Rude, inconsiderate, and unprofessional behavior from **.

We just stayed at a Best Western Plus Hotel in New Cumberland, Pennsylvania for 3 nights, my husband, me and our Cockapoo doggy. Every person that works here is awesome! The front desk, maintenance, housekeeping, etc. I will recommend this particular hotel again and again. Very clean, which is number 1 priority for us staying in hotels. Breakfast is excellent, and variety of continental breakfast, hot, fresh. Yummy. We have stayed in 4 different hotels in this area over the past 4 weeks due to a problem with house settlement. I wish we would have reserved here first. Can't say enough good things about it. Made our stay so comfortable. Thank You!

Terms & Conditions written Not Applicable for Weekend, public holidays, eve of public holidays & school holiday, but when we do reservation on Friday, they told us that Eve of Weekend also cannot use, this is absurd! I must saying that this company cheating consumer!

Immensely accommodating & immediately put together. Best rate for my stay. WOW! Mrs. ** sweet, awesome, great energy & professional. Mrs. ** went beyond treating me well. 1450 Airpointe Dr OH 43219

After exclusively using Best Westerns for six to seven years and never using the points earned we contacted their rewards customer services. We had very few points in our account. We went over our account and they did not have any records of most of our stays. We were told that we have to keep our records and monitor our points ourselves and if they do not show up in six months on our account they are just lost. We find it very strange that so many of our stays with Best Westerns and using our rewards card has never been in their records at all.
We never imagined they would take advantage of us like this. We do not stay with them any more. We should have never put our trust in using their rewards system and thinking they keep track like we were told they do. Our stays were never for business, so we never kept most of our receipts more than a couple months to keep bank records up to date. Never thought rewards points earned would ever be an issue. I can imagine this might happen very often and many people could be victimized and not even know it.

I just stayed at this hotel and one of the reasons I chose it was because they advertised a hot breakfast. They limit breakfast to one hot plate. I didn't know this until I asked if we are allowed seconds. Instead of the cook saying, "No sorry, we don't allow seconds", he gave me attitude and loudly said "Oh so you want two breakfasts," in front of everyone in the dining room. At first I didn't know what he meant, since I was not told hot breakfast was limited to one plate per person. I asked the front desk and they confirmed it's only one hot plate per person.
Please let customers know at registration that you are only allowed one hot breakfast plate per person. You may also want to put a sign in the dining room. Or better yet, don't offer hot breakfast if you are going to limit it, and then not like to tell people. I have stayed at cheaper hotels with hot breakfast buffet style, not limited. I travel a lot and write for two travel blogs and will not be recommending this hotel for this reason.

We came from Maine to the Best Western in Moss Point, MS. We picked this place because it has a pool that I could be in while my husband worked down here. I have a service dog that I can't be without. So I went down to the pool and of course brought my service dog. It is about 90 degrees but they (BW) wanted my service dog to stay on the hot cement in the beating sun and not go in the water. (We were quietly swimming around when I was told this.) Which now means I can't go to the pool. Anyone with a service dog or any pet should stay clear of this place!!

We stayed at the Best Western Tunica resort on 4/22/17. When we arrived at our room our key cards would not work, so we went to the front desk and the clerk said to go try it again and that she would watch it on the cameras. Then she finally came up and let us in our room but anytime we left our room we had to have them come and let us in our room with a key.
Then we found several bugs on both beds. One bed looked as though it had not had the sheets changed, it had hair in it and the sheets were extremely wrinkled like someone had slept in it. When we said something to the clerk at the front desk that night the clerk said she would let the management know in the morning. When we said something to the clerk on the next morning all she had to say was they would contact an exterminator. She was very rude, acted like we had done something wrong and ** did not try to satisfy our problem at all. She sent 2 women up to look at the room with us. Neither one told us who they were. We thought they we just letting us in. We will never stay at a Best Western again. Very dissatisfied.

We were phished out of $1,000.00 at Best Western Waco Woodway. Tried to get BW to help us. They gave us "we cannot help" crap. The BW company is irresponsible. They want our money but do not care about us. I tried 5 times to get a workable solution. They do not care.

I made reservations at the Best Western on 2633 NE 43rd St Kansas City, MO. It was listed under hotels near Briarcliff in Kansas City. I booked there thinking it would be one of the better Best Western hotels because it was near Briarcliff in Kansas City. Wrong! DON'T BOOK HERE!! The hotel is in a rundown area and the hotel itself is rundown. We arrived and decided we didn't want to stay. We were charged for the night because I did not cancel in time to receive a free cancellation.
I'm disappointed in making this reservation and had I known of the poor conditions I would not even booked it in the first place. Poor online representation of the room and lobby. The place didn't look bad on website but it definitely did on actual seeing it in person. I'm writing this review to warn others not to book at this location. There are cleaner nicer places down the road that are the same price and worth the extra few miles to travel to get better accommodations. Lesson learned on my part. Needless to say I will not book here again and I'll do better at booking after seeing a hotel onsite rather than site unseen. I hope travelers will take note of this review.

Made and paid for two nights through Expedia. The hotel looked very new like it was recently built. It had a pretty clean and inviting pool. We checked in and I asked if they had a roll-a-way bed. The answer was no. No big deal. We were then told that they were going to put a hold on our card for $150.00 for damages that could occur. I am sorry but I am over the hill and partying days are way behind me. Not only was this not necessary but it was not a hold, it was a charge according to my bank, so three days later now and I am still waiting for a refund.
Our kids were driving us crazy about going swimming so we get ready to go down to the pool. (Keep in mind, this is Louisiana and it is hot in late April.) The kids run back up to the room and tell us that the gate was locked. I called the front desk and the lady told me that the pool was closed for the season. What Season? That is ridiculous. She then proceeded to tell me that it says that on their website, so as I had her on the phone I went to their website and saw nothing of the sort. She still argued with me.
When it came time to sleep, we had two double beds in our room and a fold out couch. Both double beds felt like you were lying on a stack of plywood. The pillows were the size of couch throw pillows and did not support anything. We didn't sleep very well to say the least. The TV in the room was the size of one of my computer monitors at work, it looked to be a 21". Hot water? What hot water? You had to keep the handle all the way on hot to get warm water. Be forewarned, there is no elevator at this two story hotel, just another way that they tried to save money during construction. We are loyal to Best Western almost everywhere we travel to, but this Best Western, Thomas Road, West Monroe, LA, we will never stay there and will not recommend this place to anyone. When I did complain about all of this to the owner, his reaction was for us to just deal with it.

We booked an ocean view at Best Western Premier, The Tides, and when we arrived, did not receive it. Instead our view overlooked traffic to the right and an empty lot directly in front. We immediately contacted them from our room and Geana, the current manager, stated they no longer had ocean views available, that she would attempt to resolve this and would contact us in the morning. That never occurred. In fact, she did not contact us for the remainder of our stay (4/14-4/17). We indicated we would contest the charge when we returned home and would as well, contact the corporate office, which we did. The result was this hotel made no attempt to offer a past or future credit on rooms. We will not ever utilize Best Western Premier, The Tides again.

I called Best Western and reserved a room for the evening. When I arrived I could not check in because of computer problems, I had to wait about one half hour. This was not a big deal. A couple of days later I checked my credit card statement and I had 3 charges for 1 room. I protested the charges on my credit card and called Best Western, they said 1 charge was a mistake and that they would refund 1 of the fees. It seems to me that they bill extra things hoping you don't notice. I will never stay at Best Western again.

I arrived at the hotel April 4 of this year. I am supposed to stay until April 25th, if I can stand it. Nobody said a word to me about the renovation at check-in. For the next 2 weeks I was greeted by pounding, strange smells, loud talking from the workers, messes everywhere, etc. There is still junk lying around that hasn't been picked up. The noise has been replaced by thumping and banging by the neighbors across the hall.

We booked the hotel in January for a stay in April. Arrive at the hotel at 1:00 AM to be told that our reservation was cancelled. We had to rent a car to go to a hotel 8 miles out of town cost of $175.00. We find out at the new hotel that that is a common practice of Best Western. They got a better offer and could book the rooms at a higher price than quoted to us. On top of everything the hotel manager was beyond rude and was very unsympathetic. Best Western would do better to hire competent and vaguely intelligent workers! We will be contacting their corporate office to try for some satisfaction from them about our ruined trip. DO NOT STAY AT A BEST WESTERN.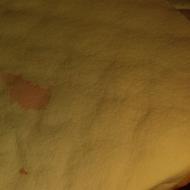 I usually NEVER leave reviews, but I guess there is a first time for everything. Attempted to stay at the Best Western in Dover by AFB, the signs say non-smoking facility; however it reeks of a million packs of cigarettes all lit at once. The lobby sent my allergies and sinuses into a fit. When I get up to the room (double bed) check the bed and sheets (always first thing I do) Lo and behold Red fluids all under the top sheet covering mattress and mattress itself on BOTH beds. SMDH I took pics went down to reception and showed her asked what kind of mess is this?!? Quickly left next day, got a call from Manager extremely nice and apologetic, but nothing in this world could make me feel differently. The receptionist did offer another room, but NO THANKS!!! Please people clean your bedding and if it's soiled to the point of ruining mattress replace it just that simple! Absolutely Disgusting!!! Won't think twice about NOT staying.

My friend and I went to Kenner, Louisiana, to take her to the New Orleans airport. We were staying 1 night. We arrived around 5:30 p.m. Kayla, who is employed there was great. She fixed us up right away. As I pulled back the covers when we reached our room, I saw the sheets were wrinkled. They had been slept on. The sheets were twisted and not put on good. We called Kayla. She came right up and took pictures. She immediately got us another room, and another room, and still another room. It took her taking us to four different rooms before we found one that the sheets were not already slept on.
We asked her how were we going to be compensated for our trouble. First, the manager she talked to acted like he didn't believe the sheets had already been Used. Kayla, was wonderful and told us the sheets were not acceptable. She told us the manager had had complaints before about used sheets. The manager had her put a $20 bill on our bed that night while we were gone to dinner. I felt like a "prostitute" being paid. It was a HORRIBLE experience. I will NOT stay there again. This is unacceptable management in my opinion.

Stayed at the terrible Best Western Property on 3-31-17 to 4-2-17. I was not told of construction right outside my door at check-in. It was dark when I checked in so I did not see the parking lot full or trash etc., out there. This parking lot was being used as the staging area for major construction and renovation of this motel. I was awakened just after 8:00AM to skill saws literally 15 feet from my door! The room should have never been rented out due to the very up close proximity of the construction staging area. I drove all night from up North to get there so was exhausted.
Asked Courtney at the front for a room change and she told me I would have to pack up my things from the room and check back in with her later to see if another room might be available when I came back?? When I told her about how bad the noise and trashy area was her response was no one has complained be before about it. In other words you are just being a complainer. No other solution was offered. Just "I'm sorry" if I heard this once. I heard it 25 times.
Came back later to nap for an hour and there was loud music at the pool. 2 weddings were booked for this small property. I could not rest again because of construction and loud music. That night things got more out of control. Drunk people from wedding party falling against my door and yelling in the hallways. Again security did nothing to get the situation under control. I called the desk and got another "I'm sorry"??? It's 4:30AM now, still no sleep. I was about in tears because of all the chaos and no one doing anything about it so I went to the front desk and begged them to please have someone do something. I was told again security would check. Nothing changed. People were allowed to run amuck!! The hotel staff did nothing to compensate me for this nightmare of a stay. I paid $415 for pure sleepless torture. Do not stay here. It is a ghetto motel. I have never experienced such a lack of unprofessionalism.

We reserved our room the night before and the lady told me that we could pay with cash but a credit card would just hold the room... Me and my family show up to have a good time and the lady told us we had to pay with a credit card. I explained to her what I was told and she was not trying to help at all so we had to leave and go to another hotel. I then went back in and asked for a card so I could call and complain. Very very upset, was not happy and we had 2 kids with us. I really hope when the regional manager calls back he does something about this...

ConsumerAffairs Research Team
The ConsumerAffairs Research Team believes everyone deserves to make smart decisions. We aim to provide readers with the most up-to-date information available about today's consumer products and services.
Best Western was founded in 1946, and by 1963 the member hotels comprised the largest motel chain in America with 699 hotels. The company's headquarters are in Phoenix, and there are over 4,000 hotels associated with the company worldwide.
Rewards program: Travelers can sign up for the free Best Western Rewards program and earn points towards free stays. There are five status levels for rewards members, but Best Western makes it easy for travelers to achieve an elite status. Though the Status Match… No Catch program, this chain will match travelers' elite status in any competitor's loyalty program.
Special discounts: Members of AAA, CAA and AARP receive a discount when they book a room through the Best Western website and provide their membership information. Best Western Rewards members can get these discounts in addition to their rewards discount. Best Western has been named the AAA/CAA Partner of the Year every year since 2008.
Team travel: Best Western's Home Team Advantage program offers discounted group rates when traveling athletic teams book four or more rooms. The individual making the reservations can receive this discount by simply clicking Home Team Advantage when making the reservation on the Best Western website.
Charitable activities: Best Western For A Better World is the company's charitable program, which focuses on education, poverty and disaster relief. The education program offers scholarships to students studying for careers in the hospitality industry, and the poverty relief program partners with Kiva and World Vision to offer microfinancing to entrepreneurs in developing nations.
Website: Travelers can easily book a room on the Best Western website, which has received gold in the Best of the Web Awards from Dynatrace every year since 2011. On the website, guests can quickly see room rates, special offers, hotel amenities and even whether or not a particular hotel is designated as environmentally friendly under national or local standards.
Best for Best Western offers deals to retirees, frequent travelers and large groups. Individual properties have different amenities, so the best way to see if the brand meets your need is by visiting the website.
Best Western Hotels Company Profile
Company Name:

Best Western Hotels

Website:

http://www.bestwestern.com/