Consumer Reviews and Complaints

I had to buy an Avianca return ticket at the boarding gate at LAX when I was going to Costa Rica. The Avianca staff were not letting me get on the plane if I had no return ticket. What I don't understand is when I entered on Costa Rica nobody asked me my return ticket... Anyway I bought a flight from Costa Rica to Panama which was refundable. I paid with cash and one week later at the Avianca office in Costa Rica I applied for the refund online... It is already 1 year and half. My refund has been accepted but no money yet. I am waiting for them to send to my bank the 750 euro... I cannot speak with the refund office, the call center answers to my mail but they do not know anything more about my case, there are no real news from the refund office. Is anybody can advise how to receive this refund... thanks.

This review is exclusively made to the customer service provided by the Ticket Office locate at 11 East 42nd Street, Suite 2525. In one word: NASTY. I asked questions about how the compensation worked, and the lady who answered was completely rude, and unwilling. I suggest Avianca trains their associates on how to properly treat people, and sanctioned those who don't take care of its main source of business: CUSTOMERS.

I arrived 45 min before my flight was to take off. They told me I couldn't board because I was too late and furthermore that I would have to pay $300 if I wanted to change my flight to the next day. I called Travelocity to help me and it showed im their system that my ticket had already been changed and that I didn't have to pay anything. They called Avianca in Colombia who stated that I wouldn't have to pay. So I stayed the night in a hotel and showed up at airport 4 hours before my flight. Marta told me that I needed to pay $300. I told her what Travelocity and Avianca said that I didn't. She wouldn't listen to me and the manager refused to talk to me. I called Travelocity who were great and talked to Avianca who sent me a new itinerary and told me it was all set and I didn't have to pay.
I gave them the new itinerary # and they claimed they couldn't find it. Then 15 minutes later they found it but said it had to sync before they could check me in. By this time it had taken 3 hours to try and resolve this. I went back up and they told me once again that I needed to pay. I left the airport and called Travelocity to help me get a refund which they did but Avianca charged me $175 cancel fee. The attitude of Marta and all the rest of the cs reps in Miami was terrible. Travelocity told me they could have helped me but it was clear for some reason they didn't want to. The problem is that this company is from Latin America where customer service is non-existent and customers are treated like crap. I know because I lived in Costa Rica for 10 years and saw this every day. This company should be ashamed of their horrible customer service that doesn't belong in a first world country.

I am flying from Cartagena to Quito with a connection at Bogota. The first flight delayed by 3h because of one crew member being "sick" or unwell. The second leg from Bogota to Quito cancelled (same day) and need to wait 9 hours at the airport for a red light flight. All that was offered was a Burger King. Joke.

I booked flights from Vancouver to Roatan, Honduras with Avianca through FlightHub in May, 2016. A family issue arose and I had to cancel the flights. I was told by Avianca that I had one year to use the credit, and could use it on a partner airline. I would have to pay a change fee of $150 plus any price difference of the ticket. Now I have tried to use the credit to book flights on Air Canada, who is a partner airline, and they now say at least one flight must be on Avianca. So I changed plans and tried to book the exact same route as I had originally, and I get the same result as others on this thread: they doubled the price, and say it is the prices for changes, not the same as for a new ticket.
First they told me they could not book that route without going through LA, and at this point I'd prefer not to enter Trumpland for any reason; after insisting that I was looking at the route online, he finally admitted he could book the same routing, YVR-MEX-SAL-RTB, and that's when he hit me with a fare well over $2000. This is clearly an intentional scam, to avoid letting customers use credits and make higher profit. This is an unscrupulous airline, I would not ever fly with them now, and I recommend that nobody else does, either. I am going to report them to Transport Canada, and I may file suit in small claims.
How do I know I can trust these reviews about Avianca?
883,201 reviews on ConsumerAffairs are verified.
We require contact information to ensure our reviewers are real.
We use intelligent software that helps us maintain the integrity of reviews.
Our moderators read all reviews to verify quality and helpfulness.
For more information about reviews on ConsumerAffairs.com please visit our FAQ.

To provide some background: I booked as a solo female traveler from Toronto (aka non-Spanish speaking) to Managua via El Salvador. I was notified one day prior to my outgoing flight that my connecting flight from El Salvador to Managua was cancelled (only in Spanish). No details of whether I would be stuck at the airport overnight, or if I would be getting a hotel room and transportation. I asked at the Toronto airport, and they said I would have to find someone in El Salvador to provide me with details. I then received a voicemail in the middle of the night (again, ONLY in Spanish so couldn't run this one through google translate). This had me very nervous, not knowing what to prepare for, and if I would be alone or with a group.
When I arrived in El Salvador, I decided to find the Avianca lounge to ask them about this. They then directed me to a terminal where someone said there was a shuttle coming to take the entire group to a hotel. We waited approximately 40-60 minutes for this, plus the time it took to all go through customs. Although there were hotels down the street from the airport, the airline arranged a hotel that was 40 minutes away from the airport. We arrived there at 10 pm and were told the shuttle would pick us up at 2:45 am (aka barely slept at all, considering how many people had to individually check in and still have dinner). For this hassle, all we received was a $50 compensation document that could only be used towards specific items (potential upgrade, baggage fees, etc.) for the next year. I asked if I could upgrade my return flight, and they said to wait until the day of my flight to arrange this.
Fast forward to my return flight. The computers were down at Managua, so people were stuck waiting to check in less than an hour before the flight, even though we're lined up 2-3 hours before boarding. Turns out they were hand writing each person's boarding pass! I asked for a second time about the upgrade, but they said to wait until El Salvador to get our connecting boarding passes because they had no access to their system (would this ever happen to a Canadian or American airline?? Probably not!).
We arrived in El Salvador, and figured to ask for our boarding passes at the gate desk, but turned out this airport is set up so that we still had to go through security again at our specific gate. We got stopped because we obviously did not have boarding passes yet, so all we had to show them were our handwritten passes for our originating flight. We handed them to a lady while going through security and had to wait a while. So much for communication... Why didn't Managua call anyone about this?? After quite some time, the lady returned, handing my friend her ticket (free upgrade to business class) and said that they had no seats left on the plane for me, and I might have to wait until tomorrow.
FIRST of all, after being "wronged" on my original flight, you would think they'd prioritize me in a way that would make up for the inconvenience (other than a useless $50 voucher)... especially considering that I had to ask multiple times for an upgrade that never happened. NOPE. What should have rightfully been my option to upgrade went towards someone else with no previous negative experience, and I was completely bumped off my flight... and not even told about it until mid-transit! Again, completely nerve-wracking as I was no longer part of a group, but singled out this time in the middle of a country I have never actually been to and can't speak the language.
The only reason why I was allowed onto the plane in the last 20 minutes of boarding was because someone did not show, and got shafted to the very back row of the plane, with barely an apology and nothing to make up for the drama. Had I been forced to wait for the next flight, I severely doubt they would have accommodated me enough to make up for their SECOND screw-up within a single trip. I will NEVER EVER fly with Avianca again, even if it means not visiting central/south America in the future.

Flew to Guatemala with my wife and son to meet his birth mother for the first time. 2 days later after a wonderful and emotional mother-son reunion we were scheduled on Avianca to fly to Costa Rica then to Belize as there are no direct flights from Guatemala to Belize. The airport was jammed, and as we were getting our boarding passes the Avianca agent suddenly disappeared saying she would be right back. 20 minutes later, after we were freaking out she returned saying our tickets had been done incorrectly and she had to redo them.
After an interminable wait to get through security (only 2 metal detectors for the entire airport) and then customs, with NO calls for passengers that were in danger of missing the flight), we ran to the gate, arriving 8 minutes before takeoff. We were rather rudely told the doors had already been locked and they would not unlock them, that we should have arrived much earlier to be at the gate 15 minutes before takeoff.
2 other passengers arrived as well fluent in Spanish and English and they confirmed Avianca had made zero announcements for passengers. All our luggage had already been pulled. So they led us back to get our luggage, walking at a snail's pace and then to re-booking. No more flights from Costa Rica to Belize that day or until midday the following day. But we could fly to Costa Rica, then to El Salvador, spend the night in El Salvador (where we had no hotel booked) and then fly to Belize the next morning. We had to complain to the manager to get our flights for free. This took 1.5 days out of our vacation, added greatly to our emotional stress given the birth mom reunion with our son... all because of the re-ticketing.
What irks me most is the attitude of the Avianca folks at the gate that took great relish in denying our request to open the plane door. Why our ticketing was "wrong" to begin with and made us lose the 20 minutes and more (because the lines grew) was never explained. Avianca representatives at the gate did not make any attempt to understand our position or admit that they caused the delay that put us at the gate 7 minutes late. I have been on many planes where the door has been opened to accommodate last minute passengers. I am left with a very bitter taste in my mouth.
The hotel in El Salvador was at our expense. The auto rental in Belize was gone as we arrived a day and a half late. Our new rental took hours to arrive and at a upgrade on us of course. Do not fly this airline. Looking over these complaints, ours now included, should be enough to convince anyone to make other arrangements, fly other airlines. What should have been a time of reflection on a great occasion was turned into a nightmare thanks to Avianca airlines.

I paid $1700 for two tickets to South America for my honeymoon. Our resort unexpectedly closed down for the season, so we opted to cancel those tickets and rebook at another time. We knew the change fees were $200/each but saw that their flights from $400-$600 to other destinations, so we figured we wouldn't lose any money. When I talked to the Avianca representative about changing my ticket they said I'd have a credit for one year from the purchase date, and that I could look up the flights I wanted online and then call in to book them with my credit. If only...
When I finally called back in to use my flight credit, they said that the flight prices for CHANGED tickets are double the flight prices for NEW tickets, so the prices we saw published online were just a fraction of what they'd actually charge us. The most affordable flight I could find online would still cost us an additional $400 to book, which would be a whopping $1,100 a person for flights listed online at $421. I was on the phone for 45 minutes to find this out, and when I tried to ask if the flight prices were abnormally high they hung up on me. Then I called back and spoke to another person, who again hung up on me when I asked to speak to a manager. At this point I think it's $1700 down the drain. We never would have canceled the first flight if we'd known how much trouble this would be. So much for a honeymoon...

I am bound to miss 3/4 days of my hard earned vacation because this airline is set to rip people off. We missed a connecting flight of which the other airline took responsibility for and was willing to fly us out the next flight but it was 24 hours later. Avianca had every flight scheduled for the rest of our vacation. They were unwilling to accommodate any change whatsoever and made us buy all new reservation. That is $4k in addition to $5k we had already spent on original reservation. We show up the next day and they canceled our reservation. No one has authority to do anything at the airport level and everyone you speak to through customer service is not willing to provide any assistance even after they ripped us off for another reservation just cancel.
My trip I've been dreaming my whole life has turned into a nightmare. How is this company allowed to be in business? I've never heard such absurdities in over 25 years of travel. Oh and I just had surgery and was supposed to have a stress-free relaxing vacation to help recover and get some energy back. I have had multiple anxiety attacks and upset stomach through this ordeal. Can't put a price on my mental or physical health they have affected. Not like they care about that either. Crooks!

Yesterday my flight Avianca 522 coming from El Salvador arrived at LAX at 11:05 am. I had to wait for my bag until 1:15 pm and still wasn't in the belt as well as other 35 bags. Everyone was trying to get responses and we just got rude answers and this is what the agents were saying "we are sharing the belt with another 3 airlines." I had to go to work at 3 pm and two of the worst agents gave me attitude and let me know they couldn't take a claim without having a bag tag and since not all the bags were in the belt.
I have worked for 4 airlines - AA, AF, LAN & Iberia for doing ramp, operations, security, etc. And I couldn't believe they couldn't just take the description and details of my flight plus my contact information to get the claim going. I had to explain them exactly what they need it for me and at the end they didn't even want to give me a copy of the claim they took for me to have in my records! The agents name were: Jazmin ** & Martha **. What a horrible customer service & lack of experience - I definitely would have handle this situation better - I travel 3 times a year to El Salvador & send tickets to my family members. I take Avianca per the convenience but you just lost my business - Please have a manager reach me.

My son was traveling to Peru for vacation. The TSA security check was very slow. He was contacted by Avianca stewardess requesting his location, he responded that he will be there at the gate in 2 min. Stewardess said she will wait. He did run to the gate in 2 min arriving there but when he got there he was told that he is too late. He pleaded to no avail, the stewardess was there for the next 10 min!!! Then opened the gate and walked THROUGH to the plane. My son asked "Why can't I board as you are???" She did not responded. I think the seat was sold to someone else.
My son went to book another flight. He was booked at 9 am same day flight, waited 2 hours just to be told that he will NOT FLY, WHY??? He was not given another chance to fly another day, WHY??? Is that how Avianca treats its customers??? He went home, booked another flight paid AGAIN $1000, lost his money. SHAME AVIANCA ,SHAME!!! Don't fly Avianca guys, they SUCK!!!

This is to certify that paid $5993.29 Dominican pesos that were pull out from my banking account due to change of flight. My original flight (Flight Number 628 - AeroMexico) was scheduled to leave from Mexico to San Salvador at 9:00 pm on Dec 28. I arrived to San Salvador at 10:26 am and was supposed to continue to New York on but in order to save time, I requested to leave earlier by paying a $5993.29 fee in an Avianca Flight # AV570 (Transaction# TACA International TA ATO LA Paz **) from San Salvador to JFK. But that flight was delayed 5 hours which did not meet my expectations to be earlier at the airport and be pick up by my relative... Therefore I would to request that your company reimbursed to me the $5993.29 Dominican pesos I paid for a delayed flight that did not meet my expectations.

I applied for the Avianca Lifemiles Vuela card and the online application would not accept my Lifemiles frequent flyer number, so after 6-8 times of trying I left it blank. I was approved for the card and have called the bank 3 times and Lifemiles 2 times to get my new card linked to my Lifemiles account, so I can get credited for the reward miles from the card. The bank (Banco Popular) insists that they have no way to link the card to my Lifemiles account and I need to call Lifemiles, and Avianca Lifemiles insists that they have no way to do it and the bank needs to do it. The bank told me that if Avianca says that they cannot do it, to ask to speak to one of their supervisors. I did this and I was put on hold for over 1 hour. This is ridiculous, and no way to treat your customers.

I was flying JFK to Lima on flight AV021. Due to the late arrival of the flight to JFK my Bogota connection would have been lost. When arriving to the counter for checking, they told me that I was wrong and that I was not flying to Bogota, but to El Salvador. 10 min later they realized that, yes they decided to change my flight and that instead of arriving to Peru at 4:00pm, I would be arriving at 10:00pm. For me this is a 6 hours delay, however to Avianca, it does not count... because the first lag (to Bogota) has a 1:10 hours delay only. When asking for a better option, they told me that I have to check and if I find something, they would check if it is possible. Well there is another plane leaving Bogota at 3:30 (instead the 1:30pm), but guess what, I was told that the flight is overbooked by 21 seat on coach and by 2 seats in business. Well, let's check another airline? They would not do anything, because is not their duty. Impressive!!!
I did complain that they could inform me in advance, call to my cell or send me a message informing me the situation and at least I could sleep a little more - I left home at 3:00am - and their lovely answer is that she (the counter person) did not now that they changed my flight until I arrived to the counter. In other words, even if they have the passenger info, they would not inform them and let them come at 4:00am for a 9:20 flight.
Last but not least, I commented that I'm paying extra for a reasonable flight and ask how they will compensate me...and the answer was the most terrible of all, we are trying to "help you" and that in reality the flight is one hour later only. Consequently there is no compensation, but if I want I can contact the airline and give my complaint. I flight very frequently and in various airlines, but the Avianca attitude is unacceptable.

Avianca never give credit for missing flight. No matter what reason you give them. In fact they will resell your ticket a double price. Avianca employers in New York need to take a customer service classes. It's unbelievable that USA allows an aero line to have business with such a bad customer service.

Avianca is terrible. I had a flight scheduled for August 4, 2016 from JFK-NYC to Sao Paolo, Brazil. I arrived at the airport later than I anticipated due to bridge work and was about 50 mins prior to takeoff (flight was at 7:35 AM and I was at their ticket counter by around 6:40 AM). I think it's also worth noting that I was never sent a boarding pass via email the day before or email update about the flight and boarding like EVERY OTHER AIRLINE DOES AS A REMINDER OF YOUR FLIGHT.
There was a line of 15 people ahead of me - it seemed we had all been locked out of boarding and were not going to be able to make our flights. First off, with the Olympics being that week, you would think the airline would try everything it could to get us on the original flight. There was only one lady working the ticket counter and was unable to help me or anyone else reschedule flights - everything was booked! Next flight available might not be until 4 days later. Since there was so much confusion and a line growing for help, I needed to take into my own hands. $3000 later, LATAM Airlines found me a seat on a flight to Rio later that day. They were SO helpful and even tried to upgrade me, got me an aisle seat, and gave me a VIP voucher. Thanks LATAM.
Anyway, nightmare over, so I thought. The next day after I missed my flight, on August 5th at 3:35 PM, Avianca sent me an email stating that I could upgrade my return flight to business class by bidding for it. I thought that would be nice, so my friend and I (she was on the flight I missed) sent our CC info to bid for an upgrade. The night before our flight home, my friend tells me she got approved for the upgrade! I checked my email but did not get told this. Now I was worried, so I called Avianca to see what happened as we both bid the same amount at the same time.
They tell me that since I missed my departure flight on the 4th, they cancelled my return flight. ARE YOU KIDDING? Then why on the 5th, over 24 hours after I missed my original flight, would they send me an email asking to upgrade the return flight?! I did not get any emails about the fact that I missed my flight and that they would cancel my return flight. At this point, I had no reason to think the return flight was cancelled.
The guy on the phone was horrible, told me that if I wanted to get that flight back, it was a "change of itinerary" so I would have to pay $200 change fee plus the difference...$2300 to get back on the flight I had already paid for. Since I was in a stressful situation that again needed me to get home ASAP, I called JetBlue and they hooked me up with a return flight for $600. So all in all, I paid $3600 with other airlines and never set foot on an Avianca flight which I paid for. I understand I missed that first flight, but between the confusion and chaos at Avianca's ticket counter and their HORRIBLE customer service, they were unable to even assist me or help me a little bit.
I have a complaint in right now and was told they would get back to me via email in a few days. I hope that somehow someone understands that this is an insane business practice. If the right people contact me and fix this for me, I will gladly remove this review but until then, I am appalled by how they did not even handle this at all.

I have been a Avianca Gold member for 6 years, meaning I have flown between 45-75 segments a year. More than 150 RTS across their system. During that period I have only had three mishaps: one cancellation in Chicago where we left the next day, airline paid my hotel, and twice where my luggage didn't make the connection but was delivered to my hotel within 24 hrs. Given my volume of travel I think their record is fairly good. The complaints about their call center is valid however. All their calls are rerouted to theirs call center in Salvador. It's a poor system and needs a complete overhaul. Waiting times are long and disconnects are common. I try never to use it unless it is my last resort. But in general it's a good but not great airline.

Dealing with multiple flight delays is difficult and stressful. But then when you have to deal with Customer No Service associates like John **, one wonders how they stay in business. I will not spend another dime with Avianca.

I booked a ticket on Avianca's website, and realized shortly afterwards I had to cancel the flight and rebook an earlier flight. The Avianca website does not permit cancellations, and so I called the 800 phone number. I waited 40 minutes without a response from the call center to cancel the flight, and then hung up when no one answered because I had to resume my work at my office. The next day we went to the Avianca office in New York City, and they could not do anything about it, I picked up my cell phone and again tried to call but again was put on hold by the call center. Eventually the head of the office came in and was able to cancel the flight. But in all my life of flying (50 years) I have never seen such ineptitude. It is disgraceful and such an airline does not deserve to be in business if they cannot handle the most basic actions of customer service.

DO NOT FLY WITH AVIANCA! My flight departure time was 4:13 pm, I arrived at the airport at 2:50 pm. An Avianca representative told me that there was nothing she can do, then she walked away. I call Expedia and Avianca kept putting them on hold and transferring them to different departments, I was told that I would have to pay a $200 rebooking fee and $700 because the ticket price increased. This is the second time I had to rebook due to issues with Avianca. Their customer service skills are very unexceptionable, there were several passengers who returned from a flight complaining about having luggage and items stolen. I am so frustrated that I am considering letting them keep the $1202 I paid for the ticket and book with another airline that knows how to accommodate their customers.

Base on our experience as a family we have more than 25 years traveling with this airline Avianca/Taca and almost every time we have problems getting on time to our destination. They always say that the plane is having mechanical problem, and they always waiting for the parts to arrive. And they don't care how long you have to wait. Most of the problem is happening in El Salvador. 2 years ago we were traveling with our kids to Honduras. We all were very excited to travel together for the first time. We got to SFO at 3:00 AM in the morning because we supposed to depart at 6:45 AM. But instead we departed at 12:45 PM. Then we waited in El Salvador more than 4 hour to aboard the connection to Honduras. When it was about time to take the airplane they started offering a $100.00 to the passenger who want to stay overnight because the plane was too small and they didn't have enough seat for all passengers.
So we got to Honduras at 10:30 PM and we supposed the arrive at 3:30 PM. This delay destroy us emotionally, and they never apologize to us at all. Last week my wife traveled to Honduras and her flight was delay more than one hour in El Salvador for the same reason the plane was broken and they were waiting for the parts. I think this is just an excuse they use to wait for more passenger to fill in the plane. On the way back my wife paid $172.00 for one extra bag and again got delayed in El Salvador. I called the call center in El Salvador. They provided me a number to call in San Francisco to pick the bag. They never pick up the phone neither respond my message back. So I went to the airport and waited for the midnight flight to arrive and waited more than two hour to get the bag.
Other thing that bother me is that after you have passed the Immigration checkpoint Avianca/Taca have in El Salvador before you walk in to the waiting area they have some people checking your carry on bag and they throw everything on the table. Plus you have to take everything off. This people work for a private company I believe because they don't have official immigration uniform or logo and they are very rude to passenger. They don't have a customer service skill and they don't care about your privacy. The lady that was ahead of me had her personal clothes in the bag and they threw in the table her underwear. She was so embarrassing because everybody was looking her personal cloth. Then they offer you to buy a zip bag for a dollar a piece to put the cosmetic items in. In the plane you can't recline some seat because they are broken plus no movies to watch. Very birding flight.

My email to the worse airline ever - I would like to speak with a manager from your protection department / flight change department in regard to a flight change from Bogota, Colombia -IAD Washington D.C flight #246 . I have 2 minors on this flight which will not be flying with an adult. I paid for the flight attendant to take them to Colombia and will pay for a flight attendant to bring them back to Washington D.C. I have recently called your call center to inquire about purchasing a flight for myself and returning with my kids on the same flight home with them on August 24. I found out some devastating news that flight #246 has been changed and my children who are minors would have to stay overnight in Bogota, Colombia then catch a flight the following morning to IAD. This was NEVER brought to my attention. I never received an email or a call or an alert regarding this change.
To make matters worse the gentleman from the protection department name Sabastian ** was so apathetic that he offered another flight which was overnight. I expressed my concern that this is not an option for 2 minors Ages 9 and 6. I would like for a manager to email... This is very incompetent for your call center to make this change without notifying the parents of the minors and expect for minors to stay alone in a hotel room. This is a major concern for a mother. Please reach out to me as soon as possible since your call center has failed to assist me with my concern.

After booking a trip for my boyfriend and I to Guatemala from Portland and Seattle, we arrived at LAX for our layover and headed straight to Avianca to check in. Getting there about 1.25 hours before take off, we were told they closed the flight and there was nothing they could do. Looking at our tickets they referred us back to Alaska where we waited overnight, spending hours on the phone with the booking company and travel insurance to find that they owned the tickets and should have either tried harder to get us on our flight, or booked us on the next one... none of which they even tried to do.
The next morning, no one showed when they expected to open so I called their customer service and was told we should have been 3 hours early for our flight, which wasn't possible based on the schedule booked. After the booking company spent 2 hours on the with them, they changed their story 3 times and ended up quoting 1 h 45 minutes which is a joke at LAX and nowhere in their guidelines for international flights. So, neither the booking company nor Avianca would take responsibility for us missing our flight and I was forced to purchase tickets to get us there. I understand rules and regs but employees should be on the same page and when you have numerous people at a company saying different things, how does that work for customer service?

The working at the boarding gate and on the plane were allowing the Spanish passengers to bring multiple carry-on bags onto the airline to the point where some people like me did not have a place to put my and my girlfriend's bags. I tried to explain this to the people that were working on the plane and they just fanned me to sit down!! One of the worker pushed my girlfriend out of the way. SHE WALKS WITH A CANE and she pushed her back. The worker then went and got the Columbia security guards who told us that we were going to get kicked off of the plane if my girlfriend did not apologize.
First of all I had nothing to do with this incident and I was being embarrassed and humiliated by the workers and the security in front of the whole plane and I did not have anything to do with the situation at hand. The people that spoke English and Spanish was trying to tell the security and the workers that they saw the worker push her first and they would not listen to them. My girlfriend reluctantly apologized so that we could get home.
I was so upset and disappointed at the customer service or lack of customer service that we received!!! They also told us if there was any more problems out of us they were going to turn the plane around and go back to Columbia. Mind you I don't have nothing to do with this situation and I'm still being threaten and humiliated all over again!! Unacceptable!!! I demanded a refund and was denied because the investigator working my complaint Luisa ** said that since there was only the one instance with the carry-on bags they could not help me??? One instance I told them this same story I'm writing here???

My aunt had to purchase an emergency ticket as she was trying to get to the United States to see her dying sister. She lives in Costa Rica and went to the office in San Jose. Through all the commotion she was suckered into getting a three-month ticket since they said it was cheaper. Once in the United States and after the passing of her sister she attempted to change the date on her ticket. She had her daughter go down personally to change the flight and pay the mandatory change fee $115. My niece told the female representative there at the office to change it to June 30, her original date of return was August 2, 2016. They booked it for July 30 - TWO DAYS BEFORE HER ORIGINAL FLIGHT - instead of June 30.
When we realized what had happened - THE SAME DAY - my niece went back the next day only to be told that she would have to pay again for their mistake. How stupid can you be. Why would anyone pay $115 to change a flight for two days??? We tried to call Avianca to complain only to be told that there was nothing they could do because the connecting flight was with COPA - that she would have to pay again. After much debate she decided to just pay and change the flight.
Now get this - we called from New Orleans the office in Costa Rica to talk to them directly to change the flight and was told that she had to go to the office (THERE IN COSTA RICA) to change the flight. Uhhh duhhh and how can she do that when she is in New Orleans??? Apparently this was a concept that they couldn't understand. Are you kidding me??? What kind of third-rate airline is this??? You can't call to change a flight over the phone??? Never again will I let her use the crappy airline. So glad Southwest now flies there!!! Cheaper and friendlier.

I was boarding flight 6 from Bogota to Miami, requested a courtesy upgrade being a Gold LifeMiles traveling almost every week in the airline. Was told business class was full. When boarding noticed several open seats and at door closing still open seats. As soon as the door closed the flight attendants allowed at least 2 people to move up to business class. I have notice mainly in flights from Bogota, upgrades are not provided and favoritism is given to passengers by the crew, when frequent flyers should have that privilege. Looks like is a practice of Avianca!

I had been waiting for almost a year to fly to Guayaquil, Ecuador but the earthquake happened a few days before I was going to fly. My flight was NYC, Bogota, Colombia, and end at Guayaquil, Ecuador. I had a lot of things booked in Ecuador but a lot of those things were cancelled and reimbursed because I was going to visit the coast, where the earthquake took place. When this all happened it was time to take my flight to Ecuador.
My boyfriend and I decided that it was best to instead of continuing our flight to Ecuador, we could just stop in Colombia since it was part of our original flight. When I asked AVIANCA, if I could just stay in Colombia and not continue to Ecuador, they told me I needed to purchase a whole new ticket. They were insensitive in regards of a natural catastrophe that was out of my hand. They wouldn't give me a break, or try to understand that it wasn't my fault. They made me buy two whole tickets and wouldn't even accommodate me with the extra fee I had to pay for a change of flight. I paid over 3,000 for two new tickets at that very moment. I was very disappointed because they cater to a lot of Latin American countries but they seem to forget that a natural catastrophe had happened a few days ago.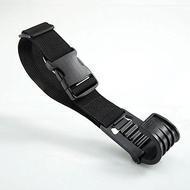 I had a flight from SFO to CLO with 2 connecting flight. When I left SFO I left my Add-a-Bag Luggage Strap clipped into my checked in luggage's handle because my second luggage was a carry on. Somewhere between SFO and CLO someone stole my Add-a-Bag Luggage Strap. When I claimed my luggage at the CLO airport my Add-a-Bag Luggage Strap was missing. Avianca Airlines took a report from me about the incident but did absolutely nothing to solve the problem. A few days later they called me to tell me there was nothing they could do. The crew of thieves they work with stole my Add-a-Bag Luggage Strap and Avianca Airlines was totally ok with that.
On the way back due to weather conditions our 1st flight was delay for more than 4 hours and Avianca decided to only moved our next flight to the next day therefore making me lose one entire day of MY time when they could of accommodate me on another flight to get to my destination ASAP or sooner than 24 hours after my original arrival time. I wish someone up there at corporate level could see that the small details like these makes a huge difference on getting more customers or losing a lot of customers. Needless to say I WILL NOT be using Avianca Airlines any longer and I WILL TELL MY STORY with this bad experience to all the people I know. I wish I could do more but unfortunately reviews is one of the few thing I can do to let everyone knows how this company deals with these situations.

Traveled from Honduras to NYC in November 2012. They lost my luggage upon my return. Luggage was returned to me 2 days later and missing some expensive items. I was told I shouldn't have placed them in the luggage by their idiotic customer service. When they wouldn't compensate me for my loss, I chewed the customer service rep out and have NEVER flown this POS airline again. I stumbled across this complaint page and decided to toss my two cents into the mix. To show you how backwards these morons are, their flights didn't have Wi-Fi and wouldn't be shocked if they still don't. Avoid them like a diseased dog.

Me and my business partner traveled to India for an important business deal. Before that we searched for better deals on business class. We heard that Avianca business class is the one of the most prominent and good business class to travel so we searched for better deals on Avianca business class. That's how we got some awesome and better deals for Avianca business class.
Company Name:

Avianca

Website:

http://www.avianca.com/es-us/