Consumer Complaints & Reviews

We flew Air Canada on our way home from our Euro trip in September 2016. I'd like to start by saying that the staff on the airplane were some of the most unpleasant people I've ever encountered. I understand working with people can be challenging, but having an attitude when addressing concerns will never satisfy a paying customer. One of the flight attendants was working with a person sitting in front of us who specified that she had diet restrictions and needed a special meal. Well they gave her meal away to someone else and the flight attendant told her, "What do you want me to do about it?" Unacceptable.
We finally make it to Toronto before flying out to Chicago. We were already notified in Toronto that one of our bags was lost. They did nothing to help us figure out where it was and told us that we will need to address it in Chicago. The front desk employees in O'Hare are absolutely incompetent. We filed a claim and upon review, it was determined the bag was in Toronto and that we would have it within 24-48 hours. We haven't received a call like we were supposed to, so we followed up today. It turns out the front desk employee forgot to file our claim on Sunday and the bag is now in Warsaw. Do yourself a favor and splurge the extra $200 and fly a different airline. This has all turned into a massive nightmare and Air Canada isn't doing anything to address it.

Out of all the various airlines I've been on all over the world, I've only ever had poor experiences with Air Canada. Lost luggage, poor employee attitudes, and most recently a randomly canceled flight leaving on our vacation, and then on the return flight: every single person had their seats randomly changed so that families that were sitting together originally, were not anymore. Imagine the pure chaos with an entire plane full of people all trying to coordinate impromptu seat trades. Whoever manages this company needs to be fired.

When landed in Toronto Air Canada told me to claim the bags because they didn't come with our plane. We were told that baggage will be delivered to our address which never happened. I spoke with 4 different agents and they told me they will send baggage to our house which also was false. After all different stories from all 4 agents they told us bags are located but they don't know where they are. Today two weeks later nobody cares about my baggage or did anything for us. What a shame for Air Canada.
I didn't received any money or anything for my loss. However for all they care for their baggage and service please don't use Air Canada because you will became one of us victims who lost their baggage and nobody did anything about it. Shame on Air Canada. They told me they hold lost baggage in Montreal and I told them that I will drive there to get my baggage but they said they are not sure if the baggage is there but are saying they located them. Once again worst company to fly with.

They don't even deserve one star. I booked my honeymoon trip to Paris 3 months ago, 8 days full of excursion that were book with Air Canada, as well shows and restaurants booked elsewhere. 3 days before leaving for this trip, we get a phone call saying that one of our main excursions has been cancelled. We call asking what the situation is and we are told we will get a callback with a solution. By night time I called back and the supervisor "Celine" has no idea if this has been cancelled or not and cannot guaranteed anything and needs to confirm with the supplies, which means that we will not get a response till Friday, 1 day before we leave for trip.
What major company does not know what the supplies offer or not? Especially when they are still being offered online thru Air Canada vacations site. This is very frustrating, ridiculous and horrible service on their part. I wish I never booked with them and I would never recommend it to friends and families. This is the second time something has been cancelled on this trip. So much for having a relaxing honeymoon. Horrible. Horrible. Don't book with them!!!

So I went online to review my air miles and see about 1800 but can't see them in the transaction list which only shows a year of history, in this case August 2015 to 2016 despite knowing that miles should have been and or were earned August 2015 from a flight. I attempt to claim missing miles as I am not able to verify that the miles were posted only to find out that the calendar only goes back to September 2015. Then I call them and wait on hold for more than 2 hours despite their myths posting at https://www4.aeroplan.com/Myths.do. I'll have to be on hold for 2 hours if I call in to book a flight.
How do I know I can trust these reviews about Air Canada?
593,739 reviews on ConsumerAffairs are verified.
We require contact information to ensure our reviewers are real.
We use intelligent software that helps us maintain the integrity of reviews.
Our moderators read all reviews to verify quality and helpfulness.
For more information about reviews on ConsumerAffairs.com please visit our FAQ.

In July of this year (2016), my 76-year-old mother and my 9-year-old daughter were traveling on Air Canada, from the US via Toronto with a connecting flight to Europe. Because of severe weather conditions, their flight out of Newark was 6 hours delayed that day. They did not leave the airport until after 8 pm (their flight was scheduled for 2 pm that day) and arriving in Toronto after 10 pm, missing their connecting flight. When they arrived in Toronto, no one helped my mom and my daughter.
Our friends who travel all the time in situations like this, almost all airlines will accommodate somehow, especially an elderly traveling with a small child. However, Air Canada did NOTHING!!! They offered them NO hotel stay, when their next flight was gonna be a day later, and not even at least an upgrade to Business or First Class. When my exhausted mom asked Air Canada representatives if she can get a room, she was told to go to the Sheraton Hotel, however, when they arrived at the hotel they told my mom she would have to pay $300/night. How does the airline expect an elderly, traveling with a small child to NOT sleep for over 24 hours and pay $300 for a room??? So, my mom and my daughter took shelter on a COUCH inside the hotel lobby, where my daughter was able to sleep for a few hours, while my mom watched over her.
The next morning (July 26) at 6 am, my mom and daughter went back to the check-in desk at Air Canada when they were told the next flight they can take is that night at 8 pm. Still, Air Canada would not accommodate my mom and my daughter to at least get a room for them so they can rest a few hours before they board the next plane. At this point, my mom went 24 HOURS not sleeping. No one helped my mom, she was bounced around, people telling her to go here and to go there. I can understand an airline not being able to accommodate passengers if several planes are stranded with hundreds of passengers overnight. But as far as we know, only this one flight was delayed, and only a handful of people got stranded.
So, why didn't the airline help my mother and my daughter??? The airline knew her flight was 8 hours delayed from Newark, she is 76-years-old and how does the airline expect an elderly NOT to sleep for more than 24 hours??? That's beyond inhumane! When I contacted Air Canada to complain, they totally did not care. My mom will NEVER be flying with this airline again and neither will I. No wonder almost all their reviews online are 1 star and all negative. Coincidence? I think not!

I booked a flight from Saskatoon to Edmonton to pick up my mom's new car on a Friday. Arrived at the airport 1 hr early (at the time deadline for domestic flights was 45 min). I was told that my BUSINESS CLASS seat had been given away, but they could put me on another flight on Sunday. I said this would not work, as the dealership was closed Sunday, and I was from out of town, and there was no bus service back to my home (was not offered any type of voucher for having to remain in Saskatoon). I was told to "go book with WestJet then". When I asked how my travel voucher for the flight worked, the woman replied "I don't know". I used the voucher to return home after a contract with CF was finished (Ottawa to Saskatoon).
When I completed the purchase over the phone (as there was no place on the website to include a voucher), I was told I would have to pay a rescheduling fee because the previous agent did not note in my file that I was bumped from the flight due to overbooking. But the agent did, in fact, book me back to "Saskatchetoon" [sic]. Complete idiots - telling me to use the competing airline, not setting up my file properly, openly admitting that they did not know how a voucher would work, and then not even being able to pronounce the name of the place I was returning to.

Flying back from Manchester England to Cleveland Ohio via Toronto Canada. Arrived in Cleveland and received two of our three bags. Went to United counter (they contract with Air Canada) and given a phone number to call. Called and of course had someone on other end, I think from India that I could not understand, finally I was able to advise him as to what I wanted. After having to call back several times I was instructed that the item was sent to a local shipping company. It would be delivered within next 48 hours (this was Friday). On Sunday a young man arrived to deliver a double baby stroller (NOT MINE). Subject advised he would go back and try to find correct item for us. As of the following Saturday, no luggage. During past week attempted to reconnect Air Canada lost luggage department and each time placed on hold for over 10 minutes each time.
Went online to Air Canada's website and was directed to a chat line. After giving my information to the other end. I wad advised that I would have to fill out a multi-page form and mail it to Canada. When I asked for the name of the shipping company they contract with they gave me the name of "same day delivery", I can not find contact info for them. When asked for the contact information they told me they do not have any. After reading all the other complaints about Air Canada, I WILL NEVER USE AIR CANADA AGAIN FOR TRAVEL AND I WILL MAKE SURE NONE OF MY EMPLOYEES USE THEM!

What a terrible experience with Air Canada. I had my flight from Rome arriving late on the 4th of Aug and I lost the connection to Fort Lauderdale. I was reprotected with a flight to Orlando 4 hrs away from Fort Lauderdale and 4 from where I had to go. I also had my luggage lost during that flight and I got it back only on the 7th of Aug (3 days later).
I was promised a compensation of USD100 (Incredible. I was traveling also business class) and I was told I had to deal with the french office (being resident in Italy). I called few times the French office (customer service) and INCREDIBLE to SAY... NO ONE SPEAKS ENGLISH. I sent few emails to Air Canada in Toronto and as well NO answer.
If I would have known NO one in customer relation speaks any other language beside French I would have never traveled with them. If you are a resident of any other country south of FRANCE (including Spain, Italy, Greece, Austria etc.) YOU ARE LOST if you do not learn French. I am very upset for this and I hope someone could help me. Thanks.

My family and I have had a truly horrific experience with Air Canada today. My husband and I were traveling with a medically fragile, disabled child and 2 other young children. Our flight was scheduled to depart YVR for LAX August 15 at 1:05 pm. We tried to check in on August 14, but Air Canada would not allow us to because of our disabled daughter. We arrived at the check-in gate at 12:09 pm. We were told that the flight had closed. Nowhere on our tickets or in my communications with the airline (there were several) were we told that they would sell our seats with almost an hour for us to board the plane.
We begged the clerk to allow us on the plane as we had AMPLE time to clear Customs and board the plane as scheduled and as we paid for. We asked to speak with a manager. The manager, Mr. ** came down and told us that he could not let us on the plane but that he would get us to LAX today. He specifically authorized the clerks to get us home even if on another airline which cost the airline money.
After waiting for over an hour, the clerk stated that there were no Air Canada flights that we could take and that she was not authorized to put us on another airline - directly in conflict with what Mr. Abbas had told us. We asked for him to come speak with us and her again but he had gone home. The second manager who came down, I believe her name was Elaine, contradicted Mr. ** and basically said there was nothing she could do for us. We explained that we did not have enough medical rations for our daughter - to no avail.
Air Canada stated that there were no flights for us for almost 5 days unless we would fly in 2 groups and go to Calgary, then LAX. Traveling with our disabled child alone is unbelievably stressful and difficult, which we told the clerk, also to no avail. Because we had no option, we agreed to fly in 2 groups - which was traumatic for all of our children, just to ensure that we had some way of getting home.
We asked who would pay for our hotel which we had not budgeted into our vacation plans and were basically told we could sleep at the airport if we wanted. Where we sleep was our problem. Fearing for our daughter's medical safety, I then purchased 2 direct tickets to LAX on WestJet - totaling over $1,000CAD to ensure her health and safety. At no point did the clerk offer to refund our tickets so that we could buy all of our tickets with another airline. My sons and husband are currently at a hotel which is costing another $300CAD.
As soon as I returned home I searched online to see how I could bring the rest of my family home sooner and without 9 hours of travel. We picked Vancouver because the travel time is only 3 hours. We NEVER would have picked a destination requiring 9 hours of travel. There are several direct flights from YVR to LAX tomorrow that they can take - but there are no economy seats left. I called Air Canada's 1-888 number - waited on the phone for over 40 minutes (which is outrageous!) and was told by the representative, Adam, that there was nothing he could do. He did state that Air Canada could refund the return portion of our tickets. I asked him to do that for me immediately. He said he could not find us in the system with our reference number and then he HUNG UP on me!
I called back and waited another 40 minutes. I spoke with Jose, who seemed very nice and said he was going to put me on hold to see what he could do. I waited an additional 26 minutes and then the line went dead. I called a third time. I waited for AN HOUR!! The clerk said that Air Canada would not allow my family to come home on business class (God forbid they right their wrong) and said he would transfer me to a supervisor in Montreal. And of course - he disconnected me. Now when I call the outgoing message actually says that the airline has too many calls and they just won't pick up at all (the phone just hangs up on you).
I am in shock that anyone would willingly fly this airline with customer service like this. I am also beside myself that Air Canada cares so little about disabled children and families with young children. I have never experienced anything like this and have been traveling for over half of my life. Air Canada should have put us on any flight we could have taken to get home - together and today - regardless of the ticket class. And hour-long waits and the inability of anyone to resolve problems, or transfer phone calls successfully is unbelievable. A truly terrible airline.

I flew back from Africa to Vancouver on an Air Canada flight. I am now on Day 21 of losing my bags. I was attending a wedding in Africa and all of my personal belongings were in the bag. I reported my bag missing at the airport and I was told that they would search for the bag and let me know the status. I was also told that I am not entitled to a penny to buy basics as I am in my hometown.
After 5 days of losing my bag they told me to submit a claim but I need to attach all of my receipts. I took a day off work and searched for all my receipts to send to them. I had to go get re-prints from stores. I was lucky enough to have gone shopping before my trip so I still had a lot of my receipts. I sent this "package" of paperwork and receipts over a week ago. I call to ensure they have it and they said it takes up to 7 days to get this in the system. I have asked what the procedure is and they say it takes up to 6 weeks to search for the bag. If they find it then I get my bag back and I am not entitled to a thing - even the out of pocket expenses, days off, stress etc that I have endured during this time. If they do not find my bag by 6 WEEKS (which is so long and the worst service I have ever heard of) then they will file my claim.
My insurance will not cover me until the bag is declared "missing". I have not had one call, apology, penny etc from Air Canada. I was told by the central baggage center to email the claims department but no one responds, I have tweeted - no one responds, I have called and spent 40-50 min at one time on hold and I have even resorted to emailing the CEO. At this point I do not care if my bag is lost but just cover my expenses so I can get on with life. The customer service is the worst I have ever experienced!

I flew with Air Canada recently and had the worst flight experience I've had. I have traveled a lot whilst living in UK, Middle East and now America and have mostly been happy with all other airlines. But Air Canada has been awful. We planned to travel from Philadelphia, change in Toronto then fly on to Dublin. We planned to spend a night and a day in Dublin then fly to England to get married.
Our flight from Philadelphia was delayed, we were assured numerous times by ground staff and airline crew that our flight from Toronto would 'wait for us'. We arrived at Toronto and we were relieved to find out that our Dublin bound flight was delayed. We went through security and immigration and must have had our boarding passes scanned 4 times. We arrived at the gate and no one had boarded yet. We then wait in line, get to the desk and we were told that our seats had been given away. We went to Customer Service and she said because we had missed our flight we would be put on the next flight to Dublin in 24 hours. Thus causing us to miss all our bookings in Dublin and potentially being late for our wedding in England. We were offered alternative flights to England and the best they could do was get us to London (we needed to be in the North of England) by the next night.
To keep it short, we paid for hotel bookings, flights, car hire (all of which were nonrefundable). We did make it to our destination in time, but not without being out of pocket and with a huge amount of stress. Even on our journey back to America from Dublin our flight was delayed. 5 out of 5 flights delayed. This is simply not acceptable and we will not be traveling with them again. I have contacted them and sent receipts asking for reimbursements of the things we had to pay for so I am remaining hopeful but would like to ask if anyone has had any luck getting money reimbursed from Air Canada?

I do not hold airlines responsible for unavoidable circumstances such as weather. I Do however expect them have contingency plans and be able to assist stranded passengers. My three kids (late teens) were diverted from Toronto to Hamilton due to weather. This caused them to miss their connecting flight to meet us in Florida. Air Canada staff were curt, abrupt, uncaring and completely unhelpful. They were bounced around to line up after line up only to be given a flight several days later with no attempts to assist them any further. To top it all off my youngest had left his medication in his checked baggage.
When they asked to at least get their checked baggage, Air Canada refused saying it would stay checked until their next flight. They didn't care that this could cause a serious medical emergency if he was without medication for several days. Nor did they care that they expected them to hang around a airport for several days without so much as a toothbrush. The entire Air Canada staff seemed to just have a "Oh well, sucks to be you" attitude. After several hours on hold we could get nowhere. Air Canada refused to even have someone look for the bag, telling us, "it's a mess down there... but don't worry his bag will go with him on the next flight."
Finally one staff member took pity on them and got them onto a flight the next day; however, their luggage is still missing. The Air Canada agent in Florida didn't seem any better telling us to call the 1-888 number which only gets you a call centre in India who takes your information and is supposed to forward it to Air Canada. After another hour on hold and a deep language barrier we were told that they would put a rush on trying to get his bag (and medication) to us. When we didn't hear anything from them we tried to look up our baggage claim number on their online site, only to find out that they have no record of the claim. The call centre didn't even forward our claim. So here we sit again on hold (1 hour 35 minutes so far) to hopefully get some medication before we have to check into an American hospital.
Air Canada you should be forced to change your name. You should not be allowed to represent Canadians anywhere!!!!! Honestly I don't even know how you stay in business, based on the number of horrible reviews I have read. I for one will never be flying Air Canada again and I will strongly discourage everyone else. I would rather spend more money for a flight to know that the company can be counted on to know WHAT IT IS DOING, and actually cares for its customers.

My wife and I were in the process of flying to PEI for a family wedding. We are 84 and 83 respectfully. We had early morning flights out of the Dorval International airport in Quebec at 05:30 am (flight was 7:25 am), on July 12th, 2016 after spending the night at Beaconsfield with a niece would helped us at the airport given our age and health issues. Our baggage and tickets were all printed and paid the night before.
We got in a line-up to go through security at 05:40 am. The line-up for security consisted of 4 lines approximately 100 yd. long that zig zagged back and forth until they got everyone through security. Our plane was scheduled to depart at 07:25 am, which we explained to airport personnel who pulled us out of line around 7:05 am. We were told by Air Canada personnel not to worry -our plane would wait for us. We got through security at 07:15 am.
Once we passed through security, this same helpful person told us that we needed to immediately get to Gate 21, which was at the far end of the terminal (500 yards minimum or a 15 minimum steady fast walk) from security. Both moving walkways were broken down. We rushed as best we could but we did not have the assistance needed to get there as quickly… as I am assuming Air Canada expected.
My wife and I both have health issues (prostate cancer/heart issues/pacemaker for myself) and my wife is a three time cancer survivor and had open heart surgery 2 years ago)… and standing in line for hours, then the pressure of trying to get to the gate was overwhelming. We are not strong enough to run – which Air Canada expected us to do.
We arrived at Gate 21. The doors were closed, but the plane had not left the walkway yet. The Air Canada person advised that we had missed our flight. We were led to believe that it was our fault and we did not plan the appropriate time to get there. No apologies and both of us feeling exhausted and disheartened at the treatment of us as their customers.
I then exclaimed "where was our luggage"? Two checked bags and one checked golf clubs. We were informed that our bags left on that same plane (which I believe is a security breach - and anyone I have shared this story with is alarmed at this hole in security) AND the next flight was 5 hours later and we could sit and wait. We were exhausted. My wife was so exhausted and unwell that she was not able to leave that boarding area for hours.
I know Air Canada is a large organization. There are many other choices of airlines. We went with the one we have flown with for years and years… and trusted on many levels. This experience has permanently tarnished our view of the Air Canada brand - and additionally, has validated how little Air Canada cares about their customer and more importantly, how little they care about customers that might need a little extra "care" given their age and health.
We were at the airline 2 hours early. We had done the check ins prior to arriving to ensure we did not need to stand in lines and we were badly mistreated, I am guessing because of our "age". It would seem that Air Canada has an ageism issue over and above NOT being customer centric. We don't fly as often now, however, we have proven our loyalty over years of staying true to this brand but we will NEVER fly Air Canada again. There are so many other options who actually consider their customer both from a "caring" and "security" perspective. Air Canada has breached our trust on many, many levels. We are sharing this story now with anyone who will listen. Air Canada cannot be trusted and they certainly cannot be trusted when bags are sent without their owners.

My first time flying with Air Canada and I was expecting better service from them but turned out to be the worst airline Ive been with. We paid more for our ticket and got very bad seats. They are so small that I had neck and back problems. My husband didnt even have space for his legs and the staff was very cold not friendly at all. I will make sure in the future not to deal with Air Canada anymore... Im sure you have got a lot of complaints... Anyway just thought I would give my opinion on this airline.

It was our first and last time to use the Air Canada services ever again. Coming back from Nassau vacation to Ottawa with connection in Toronto our flight AC 1817 has been delayed due to the technical issues for about 2.5 hours. We have arrived in Toronto and consequently missed our connection flight AC 472 to Ottawa. It was 1:30 am and no one around to ask how to manage this matter. There were a lot of other passengers with the same concerns. Around 3:00 am a long line was created to domestic departure station number 2. The agents were late and started to serve passengers around 3:45 am.
One of the agents kindly explained that passengers with delayed and cancelled flights have to move to section number 3 and we have followed these instructions. When we have reached the available agent in section 3, we have been told again to move to section 2-15 for ticketing. The section 2-15 would be open at 5:30 am. Next we have asked the first available customer service agent about other options to get the tickets to Ottawa and have been advised to call to 1-888-440-5641 to re-book the missed flight AC 742. Finally, we have re-booked and got a new flight AC 440 departing at 7:10 am.
To get the boarding tickets we had to go back again to the section number 2. The line was enormously long. Meanwhile we got very frustrated and overwhelmed to move around from one section to another. Not to mention that two our kids were sleeping uncomfortably on the hard chairs. Likely, one of the agents (a blond woman) recognized us and escorted to the priority line. While waiting for our turn to get the boarding tickets the other customer service agent approached to us and asked to go back to the main line. That was the end for my patience: I have refused his request and started to complaint about Air Canada services in a very firm manners. After all he turned around to the check-in assistant and asked her to put the note that I was a Rude Passenger.
In about two minutes we have got our boarding tickets and I went back to ask his name and occupational title to bring this incident to the manager. He refused to identify himself and then I've asked to see the duty manager immediately. The manager apologized for his behaviour. Honestly, I've been shocked. Moreover, I don't want to say that all employees from Air Canada act unprofessionally, however the agent I've interacted with should not be in customer services at all. Air Canada employs more than 28000 of dedicated Canadians and this agent is a big shame among them.

My wife was forbidden to get on the airplane because she hasn't Canadian visa, only US visa and EU visa. The land staff in any moment was helpful with us to change her flight for another company that flies straight to the US or stop in another country like Mexico. Even in consulate to get Canadian transit visa they don't helped. We would stay in the international area of Montreal, so it will be possible she get on the airplane. What happens is that, in most of time, Air Canada makes overbooking and there are high chances to transfer the connection for another day. They induced us to go to Canadian Consulate to try get visa, what means pay more for transfer the flight by one day. They gave us hope even knowing that in next day the Canadian consulate was closed and it would be almost impossible get the visa in 4 hours.
It seems a big deal for them induct people to transfer the flight by one day and not inform in right way the necessity of Canadian visa and not help us to change the airplane to don't need to cancel the flight. We noted this when we arrived to Canadian consulate, they are very familiar with this kind of situation. Good deal for Air Canada that induce people pay to not travel and doesn't help them after. Take care with this company. You should rather KLM, Air France, Lufthansa, TAP, British Airlines or all American companies. I flied in all of them many times and all was good and all problems were solved by the staff. The reputation of Air Canada is supported just by the name of that very good country. I travel a lot and that was the first time with problems where land staff was so unhelpful.
To finish my terrible experience, the flight was delayed on departure for more than 25 minutes and my connection Montreal-New York was lost and I can see they cancel some customers' flight and add me and others in their places. They canceled/transferred for another flight all passengers who did check-in in less than 2 hours of the flight. So be prepared to arrive at least 3 hours before in the airport to avoid surprises. Air Canada see the customers like numbers and play with them according to its convenience.

Yes, I know, we have all heard how absurd the cost are of service fees. I have flown with Air Canada twice now. In total I have paid $550 in change/service fees. Had to change my flight dates recently, cost me $400 for (2) tickets in change fees. I paid $800 for them to start, so I ONLY got back HALF of what I paid them. RIPOFF. This is why I now fly out of the US as I live only a few hours from USA. On average, I am paying 30-40% LESS than flying a Canadian Airline. And yes, that is with the 30% exchange rate factored it.

In June 2016 I had to cut short a trip and return from Toronto to Portland OR. I had purchased my ticket via a AAA travel agent. When I called AC to book a new flight due to family emergency, they refused to help me. They said that since I bought my ticket using an agent, I must use that agent to help me book a new flight even due to emergency. It happened to be a Sunday when AAA was closed, so AC person grudgingly agreed to help me since I had no recourse. How stupid is that? On top of this I have other complaints about AC. Since I had used a AAA agent, when I went online to check info, they did not recognize me even with my member number. They had no record of my flights (I had several due to multiple leg vacation). Other huge complaint is that they charge just to CHOOSE a seat, any seat. They must have the worst customer relations of any major airline. I don't plan to ever use them again unless I have absolutely no other option.

I had bought a tickets between Dallas and Istanbul. My boyfriend and I had been planning and saving up for this for a long time. However there has been recent terror attacks in Istanbul and today there was a military coup in this area. I have been calling to try to change our flights or cancel them. After putting me on hold for over an hour each time, they do not do anything to help. They have canceled flights up to 6 days before our departure due to safety issues but will not do anything to help us cancel. It is not like we want to cancel due to our selfishness, there is a war in Istanbul and we are just trying to be safe. However this horrible airline will not refund ANY of our money. They will not even allow us to make changes or get credit towards other flights. They have horrible customer care, and robbing us of our money/putting us in danger.

Although the flight to Canada was fine, the ordeal to try to get back was awful! So apparently Air Canada makes up whatever rules that they see fit but doesn't make you aware of them until too late. In Canada, the "International" terminal is not for every country, but for every country EXCEPT the US... I didn't realize that the "Air Canada English" is its own language.
Also, they will resell your seat arbitrarily, without any previous warning and have no problem stranding you in a different country, forcing to pay exorbitant change fees. If you try to straighten the situation AFTER the entire fiasco, the only recourse is a random email. I would not only NOT recommend this airline, but I would stay far, far away from using Air Canada! The worst experience of my life! Stay far, far away!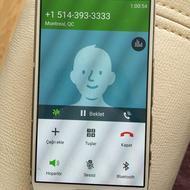 I bought a one-way ticket but then wanted to cancel it. I cancelled it online because it was the easiest way to do it. Then I called the call center in my country and they told me there are no refunds. But my ticket is REFUNDABLE. How can I not receive a refund when my ticket is refundable? I sent mails and reached them through social media, NO ANSWERS! I called the Canadian center and I've waited for an hour, still NO ANSWER. Congratulations Air Canada, you failed! I want to get my money back even if I have to pay a fee!

I gave the 1 star for the attempt that Sebastian made to help me get my son. But, Air Canada didn't deserve any stars. My son flew and Air Canada flight AC as an unaccompanied minor from Vancouver, British Columbia to Los Angeles, California, USA. This was my son's first time flying with Air Canada as an unaccompanied minor. He is eleven years old and has flown unaccompanied with another airline for about two years, therefore he is experienced with unaccompanied minor procedures. In addition, he visits his dad in Vancouver four times a year so he is an experienced flyer.
However, this was his first time flying internationally so I called ahead to the Air Canada number to check on procedures of meeting him once he landed in LA. I was told that he would be walked through customs in Vancouver and then escorted to me in baggage claim by an agent when he landed in LA. The agent said that she wasn't sure how they handled it in the states but that's how it was normally done. I asked her to confirm so I knew where to get my son. She came back on the line and said "yes I think he would be brought to baggage claim." The answer wasn't very reassuring. I would think that a customer service agent should be able to answer any question about unaccompanied minors whether they are traveling in Canada or the States.
My son was told at the beginning of the flight to stay in his seat unless to use the restroom and that the flight attendant would come get him at the end of the flight. This is a normal procedure for him. However, he was not shown where the call button was in case he needed assistance. For the entire almost three-hour flight he was not offered a beverage or food. No one checked to see how he was doing or if he needed anything. That made him uncomfortable because that is not what usually happens when he flies alone.
At the end of the flight, he was left on the plane. He was the only one on the plane until the cleaning crew came on. He was scared and was waiting for the flight attendant to come back for him. Finally, the cleaning crew told the flight attendants that he was still on the plane. The flight attendant said to my son, "oh, you are still here?" It appeared to him that he had actually been forgotten about. This realization really upset him. He had just followed the procedures he had been told by the flight attendant and that he has experienced many times on the other airline that he usually flies.
I was waiting for him in baggage claim as I was told by the Air Canada agent on the phone. I knew that my son would be the last off of the plane since he was an unaccompanied minor. However, after about 20 minutes of waiting, I asked the Air Canada baggage employee if he would be brought down to me. They told me that he would and to keep waiting. After about 10-15 more minutes passed, I was paged over the PA to come to gate 26.
I went upstairs to ticketing where I found a gentleman named Sebastian. He appeared to be a manager, but I am not sure of his credentials. He saw that I had my son's bag so he couldn't give me a gate pass to go get him so he looked his name up on the computer and offered to get him for me. He was very nice and helpful. I waited about an additional 20 minutes. By this time, I was getting worried that something was wrong.
Finally, my son was brought to me. I could tell that he was visibly shaken and about to cry. He told me he was so thirsty, starving and had to use the restroom. I thanked Sebastian and signed for my son. I took my son to the restroom where he proceeded to tell me about his horrible ordeal. I was happy that he was home and was going to leave it at that until he told me his account of the situation. I was appalled at what I heard. It wasn't what I was expecting. No one checked on him the entire three hours or even offer him a drink of water at the least.
In addition, to everything else that happened, apparently, his passport was left on the plane by the flight attendant so Sebastian had to remind them to go retrieve it for him. Apparently, that is why it took so long to bring my son downstairs. The whole situation appears to have been mishandled. I went back to Sebastian at the ticket counter to explain all that my son told me so he could review the mishap with the crew. Sebastian was bothered by it as well. He didn't understand why my son wasn't brought down to me in baggage claim either. Consequently, Sebastian apologized for the experience, however, that does not erase the trauma that an eleven-year-old boy experienced on his first solo flight with Air Canada.
I hope that actions can be taken to educate that flight crew on handling unaccompanied minors so this doesn't happen to another child. Also, I believe that the customer service agents should also be educated on the various airports unaccompanied minor policies. Finally, flying should be a fun experience for children; they shouldn't be forgotten about. Air Canada was paid money for a service that they failed to provide in my son's case. My son arrived at 1:00 p.m. He was not in my care until about 2:15 p.m. That is unacceptable. He will not be flying unaccompanied on Air Canada again.

Return flight (7373) was delayed as well as outbound flight 7372 (at time of delays, both had been reported due to mechanical issues, however, when talking with representative after filing complaint, it was written as weather delay for 7372 and "equipment delay" for 7373). I will speak to 7373 delay specifically at this time. The delay costed several hours work time lost. Additionally, we were unable to secure typical ride home and incurred costs using taxi services. The flight delay (4 1/2 hours) - we were instructed about 40 minutes before being able to board - that the aircraft would not have functioning lavatory to use during flight. Passengers were again instructed at the time of boarding to utilize the bathrooms in terminal prior to boarding as we would not be able use lavatory after boarding. The aircraft smelled of stool and urine.
The aircraft was kept unreasonably cold during the entire flight. I was wearing a long sleeve fleece jacket and long pants - others only had much less on. People were complaining of the cold temperatures. I asked for a blanket to stay warm and was not able to get a blanket from the attendant. It appeared to me the colder temperatures were being utilized to try to reduce the odor from the non-functioning and smelling lavatory. I overheard the attendant telling a customer seated 3 rows from me "You are scaring the other passengers. Please be quiet about..." He stated this to her 3 times - making a point to stop by and bring self close in and tell her. I could not hear what she was telling him. But his voice was loud enough to be heard by customers in the surrounding seats. His voice tone was condescending and punitive in quality.
I do believe that keeping people from having access to basic necessities during transport (lavatory use and warmth) are grave concerns. The flight time was 1 hour and 40 minutes. There are health conditions that people may incur or have that would not allow this to be safe or acceptable. Our needs were not considered. I spoken with customer care representative, "Kristina". She stated there was a 269 minute delay from scheduled times. That the airline had no responsibility to arrive on time - their only responsibility was to get passengers safely from point A to point B. She said that there was no recovery for taxi or other costs noted. She said she would provide a 15% promo code for future Air Canada transport in compensation. I stated that this is not compensation - rather a gesture of goodwill. And it should not be called compensation for any losses incurred.
She stated she would email me the following: a letter of disruption for both the outbound and return flights, a summary of the concerns that she was forwarding to managers to address, a gesture of goodwill (referred to as compensation) in a 15% promo to be used in future purchases. I have not received any of these at this time. I will pursue this matter further as I believe the manner of which we were instructed to board a flight without functioning lavatories is not acceptable, in addition to their extremely poor communication.

I am now a veteran of Air Canada travel (with one international trip under my belt) and so I know what others (already in the know) seem to laugh (and cry) about... Never again! Never again will I do business with Air Canada. I have almost never experienced an airline, or any company, so dysfunctional, seemingly from top to bottom. With Air Canada, it is clear that there is a deeply established culture of dysfunction, incompetence, arrogance, and callousness. It's just "the way they roll".
Of course, sloppiness and arrogance are never a good combination, but this ugly combination is entrenched in the Air Canada culture. I can only imagine that for any positive reviews to even exist for this airline indicates that society at large has been beat down in its expectations of what is acceptable. During my travail, in one of several in-flight conversations overheard (regarding the incompetence and outrageous attitudes consistent among Air Canada employees) one woman actually set about defending Air Canada. Her reasoning was bizarre and reminded me of the strange phenomenon whereby a hostage victim has a tendency to defend their captor.
The arrogance, callousness, and carelessness of Air Canada employees is stunning... consistently stunning. During our nightmare (in which we missed a connection through their fault and were delayed 24 hours with no compensation -- not even an apology) we were told by a smirking Air Canada employee, "We do this to people all the time." We were told be 2 other Air Canada employees to read our contract. "All Air Canada has to do is get you from point A to point B, WHEN that happens doesn't matter." Despite the ludicrous nature of this assertion, it was clear that it was well-rehearsed and had been repeated many times before. Can you imagine... WHEN you arrive doesn't matter to an airline!? Boycott Air Canada!

Most businesses I know will look after a kid when they ask for help. It's the socially responsible, kind thing to do. But don't suppose Air Canada will meet that expectation. My son is 17 years old and just completed grade 11. He's independent for his age and enjoys trying new things. He was invited to attend Envisions Global Young Leadership Conference in Europe for 10 days this summer. Teenage scholars from numerous countries meet to discuss issues that concern the world, develop leadership abilities and visit historic sites in Vienna, Prague and Berlin. Mitchell was thrilled when we told him he could go; however it would involve flying to and from Europe by himself. We have traveled extensively as a family, but this would be his first solo trip across the pond. As parents we felt he was up to it, especially if he made a point of telling airline representatives that he was a minor in need of help should he hit a snag.
It never occurred to us that Air Canada staff would be unaccommodating to underage kids in distress; therefore an Air Canada flight from Calgary to Toronto and an Austrian Air flight on to Vienna seemed like the ideal option to coordinate with the Envision team. The connection would be in Canada with a 2 hour wait between flights. But I made a critical error - I overestimated Air Canada's interest in serving disadvantaged people in the event of a delay. And underage solo travelers are disadvantaged; they are unlikely to advocate effectively for themselves when faced with adults in positions of power or authority. When the departure date of June 25th arrived I drove Mitch to the airport and accompanied him to the check-in counter. I told the representative there that my son was a minor assuming (big mistake) that they must make a note of the fact in their system to prioritize such individuals in the case of unforeseen events.
Mitch and I walked to security where we said our good-byes. I was nervous to see him go off on his own, but I believed Air Canada would provide quality service if any flight delays or changes had to be made particularly since my son wasn't an adult. I received a confirmation call from Mitch saying he'd arrived at his gate so I left the airport. An hour or so later he called again to say that mechanical problems were delaying the flight. I encouraged Mitch to be proactive and talk to the lady at the gate. Considering his age and connection time they might make an effort to book him onto another flight departing for Toronto shortly. Apparently all other flights to Toronto were full. I drove to the airport again. I needed to talk to a ticket agent about getting Mitch on another flight to Austria once he reached Pearson Airport.
My conversation with the agent went like this: "Hi, I'm Tracy, a concerned mom wondering what will happen to my son when he reaches Toronto." The expressionless face behind the counter asked for some information and tapped his computer keys. "He's currently booked on the same Austrian Air flight he was supposed to go on today, except that it leaves tomorrow." "So hell have to stay overnight then?" "Yes", said Mr. Expressionless. "Unless they can book him on something earlier once he lands." "How is he supposed to get a room as a 17 year old minor?" "He'll get a hotel voucher." "And how will he get to and from that hotel?" "The hotel will be close to the airport." Expressionless became annoyed. "There will be an agent to meet him when he gets off the plane. That person can help him." He took a ticket from another agent who interrupted our conversation and proceeded to shut me out.
I pulled up the electronic copy of the original ticket to Austria on my phone and held it in front of his face. "Just to confirm then, he is booked on this flight, but for tomorrow afternoon instead?" Expressionless/Annoyed glanced in my direction and glanced at the phone. "Yes, that's the one." He was clearly done with me. "Thanks then", I said and made way for what I could only assume was another disgruntled customer. Needless to say I felt uneasy. I didn't feel reassured at all. I headed home and waited for Mitch to call once he reached Toronto which he did. There was no agent to greet him; in fact there was no agent in sight. He was entirely on his own. He headed toward the Air Canada desk and proceeded to stand in line. I told him to call me when he was assured of alternative flight plans.
Meanwhile I called Air Canada Customer Service to see if there was anything I could do from my end. After being on hold for 10 minutes a representative finally said "Hello". Her favorite line was, "I don't work at the airport so I can't tell you what will happen with your son. These are the critical facts I was told: Your son isn't entitled to any additional service as a minor. You can purchase individualized care for your child if he is 12 or under and on a direct flight. Otherwise, children traveling alone are viewed the same as adults." I was surprised by this fact. My response was simple: "Even if this is policy, how can a representative put off an anxious minor? Where does human kindness come into play? How is a minor any different from a disabled or elderly traveler who needs special/additional care?"
She couldn't answer these questions. Instead she kept saying that she doesn't work at the airport so she can't speak to what goes on there. Seriously? What's customer service for then? Not parents anxious for their children apparently. Shortly after I got off the phone, Mitchell called me again. They were having trouble finding him another flight. He had no hotel vouchers or assurance he'd been booked on any flight like Mr. Expressionless claimed he was. I decided to call the Customer Service line again. I needed to know my kid was going to get on a plane. After holding for 15 minutes I was greeted with a pleasant voice. I can say this third service rep was helpful and I was grateful for her efforts and understanding. She asked me to wait while she went to draw up my son's information in another department. She would see what was going on.
Meanwhile Mitch called me on my cell. I grabbed it in my left hand and had the rep on the house phone in my right. "Mom," Mitch said. "They're going to book me on another flight, but it's going through Istanbul. I'm not comfortable going through there Mom! I don't think I should take it." My son is up on current events and he'd heard of the suicide bombings in Ankara and Istanbul. The rep said "Hi into my other ear. So your son was not re-booked on any flight Austrian Air or otherwise. But I see his file is currently open and they are booking him through Istanbul." "I know," I said. "But I gotta say I'm not real comfortable with that." I noticed a subtle change in the tone of her voice which implied we were being paranoid and picky struggling over an Istanbul connection. I carried on the two conversations at once and we came to a conclusion. Mitch would take the option through Turkey despite his reservations and mine.
The rep stressed that he wouldn't have to clear customs in Istanbul and it did seem worse to have him linger indefinitely at the Toronto airport. In addition the agent assured me that Turkish Airlines was a member of the Sky Alliance team and therefore met high safety standards. She saw no reason to worry. Mitch hung up to finish his booking and I spoke further with customer service. Mitch had told me that no one could locate his luggage so I inquired about that issue. "I don't know," she said. "He may have to take off ahead of the missing bag." She gave me the number for Central Baggage and wished me luck. I thanked her. She, unlike the previous service workers, had done what she could to help. Where were these efforts by other Air Canada staff?
Mitch called me after he checked in at the Turkish Airways desk. He said that, unlike the Air Canada agents who brushed off his baggage inquiries and indeed any inquiry he made, the Turkish agent promised to locate his bag, get it onto the right plane and meet Mitch at his gate with the claim tags. He was comforted by her efforts to help him. Unfortunately, she was unable to find the bag either. She went to tell him personally before he took off. After getting this information, I called Central Baggage. The man on the other end of the line spoke politely and confirmed that the bag had been taken to Toronto, but not beyond. The man said that even if they found the bag (Mitch had sent me the baggage claim number), he couldn't send it to Austria until my son filed a missing bag report at the other end. Wow. Let's make things as difficult as possible for the young person.
Mitchell called me when he landed in Istanbul and texted me after he made the connection there. I thanked God when I knew he was out of that airport. He called again when he landed in Austria. I cried with relief as Envision took him under their wing. My son filed a missing bag report and we hoped he would get his suitcase before the group departed for Prague and his luggage had to be redirected yet again. He says he got no reassurance or kindness whenever he made inquiries of Air Canada agents. He had to act the adult every step of the way. I'm grateful he was up to the task, but his anxiety levels were hitting the roof as he worked to find solutions to his plight. He's learned a lot about the potential pitfalls of airline travel - and one of them is agents who don't see a need to help inexperienced minors traveling alone.
June 28th, 2016: UPDATE. I was proof-reading this piece with the intention of posting it when a shocking story came through the CNN news feed on my phone. Explosions and gunfire had taken place at the Istanbul Ataturk airport today! Several people were killed or injured! A day and a half after my son was in that place! Clearly Star Alliance standards mean nothing on the ground. My son and I were right to have reservations about that airport. I still can't get over this whole experience. Young people between the ages of 12 and 17 on journeys with connections are not any different than adults in the eyes of Air Canada.

I flew with a small group from Pearson to London Heathrow on Thursday, 24 February. Upon arrival I was told that my luggage had been lost and that I should call the given number the next morning. I did and there was no sign of my luggage. I was told to call that evening. I did and there was still no sign of my luggage. I repeated this ritual daily and only on Sunday 28th did they say my luggage had been located and I would have it before 5pm on that day.
In the interim, I had spoken to a representative of Air Canada and I was told that I could expect BP50.00 per day, and when I asked about the cost of bringing an additional case home on my flight I was told that this would be credited when they settled the compensation. I received a cheque for the equivalent of BP50.00 ($96.00) and that was it. I wrote a letter and I have not received any reply. The resulting feeling I have is that I will only fly with Air Canada.

I have been traveling all over the world my entire life and this was by far the worst experience I have ever had on any airline. This was my first and only experience I will ever have with AC. I was traveling home from Rome with my wife. On the way to Rome we flew Lufthansa which was an AMAZING experience. I will fly them every opportunity I have in the future. However on AC, the first leg was Rome-Toronto with a 1 1/2 hour layover in Toronto. Even though the plane was sitting on the tarmac they wouldn't begin the boarding.
Boarding was ridiculously slow when they finally did start. The ticket crew had no sense of urgency and never once explained why we were boarding late. We left one hour late and totally missed our connection in Toronto. AC decided to book us tickets on the same flight we missed 24 hours later. We had little girls to get home to and I had a bunch of job meetings I couldn't miss the following day. Even though I explained that to the ticket agents, nobody cared. No one apologized even one time. In fact, they were quite rude during the entire deal which set me off and made me angry.
Our final destination was supposed to be Pasco, Washington so I was able to convince them to fly us to Seattle, WA that night so we could at least rent a car and drive four hours home. They refused to book us on a different airline to get us to Pasco that night. So, once we arrived in Seattle, which was also delayed, I spent $200 out of pocket to rent a car to get home at 3 AM after 35 hours of traveling a 9-hour time change. Oh, and they also lost both pieces of luggage in the meantime. Not once did any seem to care in any way, shape, or form.
To top it off, Canadian Customs and passport control people were extremely rude and not helpful. The biggest nightmare I have ever encountered while traveling. I will never fly this airline again and will gladly let all of my friends, family, and colleagues know to never fly them. They never once apologized or offered any type of compensation or vouchers for future travel. Horrible airline. Should be placed under new management, fire everyone (pilots and aircrew were great, only good thing about the airline) and start over from square one.

Never flown AC before. This will be my first flight. We are flying out of Sault Ste. Marie, Ontario to Toronto for the first leg of our journey to Germany. We have a 1-hour 15-minute layover in Toronto. The flight to Toronto has been notoriously late. Today, it was 1 hour 45 minutes late. We don't want to miss our connection. All we asked Air Canada to do is change our flight out of Sault Ste. Marie to an earlier flight to ensure we make our connection. The flight is not for two months! And we are flying business class, which means we paid AC great money for these tickets. So AC wants over $300 to put us on an earlier flight. Ridiculous. It's a same-day change. Can someone please help me to understand why AC just won't put us on an earlier flight for no charge? I guarantee that if we miss this connection, it will be the first and last time we fly Air Canada.

After a trip to Toronto, I bought some fudge in the airport souvenir shop as gifts for my friends and family. The fudge, along with three books (two of which were gifts, one of which is out of print), were stolen from my suitcase. I checked my bag in through the oversize check-in and had it tagged "fragile" at Pearson Intl Airport in Toronto. I grabbed my bag as soon as it came out on the carousel at Haneda Intl Airport in Tokyo. The Toronto Air Canada staff are clearly the ones who opened my bag and stole my belongings. Disgusting people who would do this and a horrible company that permits this. I'm looking forward to the next couple days when I begin to realize what else they stole as well. I'll stick with JAL and ANA and will never be flying with Air Canada again.