Consumer Complaints and Reviews

I got to the check-in desk ~90 minutes before departure, and dropped my bag ~70 minutes before flight departure (Toronto airport) but missed my flight to US due to long time to pass security and customs (systems were apparently down and neither Air Canada nor security staff gave priority to passengers with flights departing earlier).
Despite asking for help to Air Canada staff and airport security, nobody cared, so by the time I made it to the gate the flight had departed. Adding insult to injury, Air Canada charged me for getting in the next flight, blaming it on me. The staff was rude and lacked all sort of empathy, in particular the manager. Mrs. **. I'm still trying to get the fee refunded and some kind of compensation and apology, but the process takes apparently 30 days.

I had flown from NYC to Montreal for a bike festival. The airline tickets were originally purchased from United Airlines, which was reselling Air Canada flights. The flight to Montreal was fine but the flight back was an utter nightmare. It started when I arrived over an hour early for my flight. I went to the kiosks to scan my passport and the computer said that my information could not be found.
Next I got online at the United counter. Since I have a United MileagePlus account I figured they may be more helpful. The woman at the counter smiled and said she doesn't know anything about my flight because she is part of United Airlines and that I would need to go to Air Canada (thanks for the great customer service, United. I knew there was another reason why I canceled your MileagePlus Explorer visa card besides the fact that your airport security goons enjoy giving passengers bloody noses and hauling them off your planes like pigs going to slaughter).
I get in the queue for Air Canada. It is short with only 3 people (a family) in front of me. The family goes to the counter and the clerk is as slow as molasses and just keeps talking. The priority boarding line is also busy, so no chance of checking in there. 20 minutes pass and I am very nervous about missing the flight. Another 10 people have lined up behind me. I finally interrupt the clerk who won't stop yapping to tell her that I've been waiting for more than 20 minutes to check in and that my flight is at 7 pm. The crazy ** had the nerve to say to me "You're too late. You're not going to make it to your flight." I tell her that the malfunctioning kiosk and her slowness is causing me to be late. "Go to another counter to check in", she says. I nearly lost it.
I would not be this late if she hadn't spent so much time on one customer, if another counter had been open, if Air Canada's kiosks were working, and if the United desk had been more helpful. I hurry to the priority boarding line and that woman at the counter immediately finishes with the family of three and helps the people who were behind me on the line. Meanwhile I am still waiting behind another person on the priority queue. I finally lost my cool and kicked the cord post barrier that separates the queue with my bad foot with the fractured toe. Ouch.
Finally a counter is available and the idiotic man tells me there is no way I'll be able to make it to my 7 pm flight. Then I tell him how lousy customer service at Air Canada caused the delays and that the ** service from the woman at the other counter is responsible for making me miss my flight. He says nothing, gets on the phone, calls the people at the boarding gate and tells me to hurry to the gate. The gate is conveniently located at the extreme end of one wing of the departures building.
I hurry through customs and an immigration officer actually tells me not to fly with Air Canada; it's run like a Communist enterprise. The Canadian government requires that 40% of flights from Canada must be provided by Canadian airlines. Given that there's so few choices Air Canada doesn't care about customer service because it will always have business. The officer said to fly Delta instead. It's a sad day when a customs/immigration officer tells you not to fly with any airlines from his own country.
Sadly, the nightmare doesn't end here. The flight ends up being delayed due to thunderstorms in upstate New York. The gate changes to the other extreme end of the departures building (it takes 20 minutes to walk there with luggage). We sit on the runway for 2 hours and after the pilot gets clearance for take-off the plane has to be re-routed west to avoid the thunderstorm. The turbulence was violent, it felt like the plane was being driven over a road full of boulders and we were getting blown off course.
The passengers were dead silent and the shaking and falling sensation was so bad the airline staff couldn't even serve drinks or bring us snacks. I prayed that we wouldn't have a freak accident and crash into the Catskills. This was easily the most horrific airline experience I have ever had. I will never fly with a Canadian airline ever again. Some things are not meant to be run like a government-owned socialist enterprise. Airline companies top that list.

The airplane I have taken with my two children was old and disgusting. No TV screens for a long flight of over 6.5 hours. The food was so cheap and nasty. Rice and pasta in one meal with no vegetables. That was my first time to fly with Air Canada and it will be my last time. VERY DISAPPOINTED!!!

I flew from San Francisco to Kamloops (first leg first class) for snowboarding trip I have been saving years for. My snowboard bag did not arrive, and I was assured by Air Canada staff at Kamloops it would arrive on a later flight, and they would courier it to Mike Wiegele at Blue River. It had not arrived by the evening so I called Air Canada, was transferred around for an hour until I got ground staff at Kamloops who assured me the bag would be couriered at 5 am the next day. I did not receive the bags the next day and called again, spending more time transferred on the phone instead of enjoying my ski vacation. I finally got to 'Ryan' (who would not give his last name) working for Air Canada at Kamloops who put me on hold for 20 minutes as said he 'was checking other passengers in'. When I hung up and called back explaining I needed this bag urgently, he said he was still checking people in.
I informed him I was a paying customer who had his bags lost by Air Canada and this was unacceptable. Ryan's response was, 'there are only 2 people in the world who care about your bags, you and me and I'm losing my patience.' What an absolutely disgusting response, with no regard for the customer whatsoever.
Obviously my bag did not arrive and I had to rent subpar used snowboard gear. I could not rent a helmet and goggles which cost me $521.34. My bag arrived 48 hours after it was due. On my departure through Kamloops, I asked the Air Canada gentlemen if he was Ryan- (he was not wearing a nametag) to which he responded, 'yes, did you get your bags?' I advised him they showed up 48 hours later to which he responded: 'I was trying to help you however you were jabbering away on the phone.' This was in front of a packed line to get on the plane, and the shocked looks on people's faces to his response said it all.
I have never experienced like it (not even on United!). So not only was my bag lost, I experienced the worst customer service in my life and was treated as though it was my fault when I was just trying to get my bag back. By not giving his last name and not wearing a tag, I can only assume he treats everyone like this and gets away with it. I would like a refund for my flight as well as a reimbursement for my unnecessary expenditure on goggles and helmet so I could snowboard that day. I do not want a credit as after that experience, I am not sure I will ever fly Air Canada again. I can send you the receipt for the goggles and helmet on request.

On May 2, 2017, our flight AC 7722 from San Antonio to Toronto was delayed for over 4 hours (actually it took off and came back to San Antonio, because of our crew's concern about some noise in the rear of the plane), but we have no complaints about the delay itself. The decision by the captain to return to San Antonio for the plain check-up and, if necessary, maintenance and repair, was a commendable one. Safety, no doubt, goes first. Nevertheless, as a result, we missed our connection flights from Toronto and were stranded there over the night.
In San Antonio, AC people, at least, apologized for the delay and tried to keep us updated on the situation. We also received a voucher from AC worth 10$US to spend on food. However, AC provided us with no information of how the missed connections would be handled. All its representative in San Antonio told us was that we "…would be taken a good care of…" by her colleagues in Toronto.
Now let us briefly describe the "care" we actually received. On arrival to Toronto (soon after midnight): Not a single word of apology for a 4-hour delay and, more importantly, to those passengers who missed their connections because of this delay. At the plane, we received from the flight attendant the same routine: "…go to see AC representatives, they will take care of everything…" These representatives handed out voucher-like coupons promising an unspecified discount (only applicable to the "undiscounted published fairs") on our future flight with the AC (if we register online, etc.), which would expire in a year if not used. Again, not a single word of apology or regret: "…proceed to the connection desk…" No information of what possibly to expect there either.
There was a line at the connection desk and only two AC customer representatives. Just from our flight, there were at least 14 people who missed their connection flights – either to Ottawa or Montreal (counting those who came before us on other delayed flights – something like 20-25 passengers, all together). After about 10-15 minutes of waiting, suddenly there were 4-5 additional AC representatives who began distributing new boarding passes – very routinely, no apology, naturally. On contrary, when passengers started asking questions about how they are now supposed to spend the whole night before the new flight, AC representatives became angry and agitated blaming passengers for interrupting their work.
In response to our request for a manager, a person who introduced himself as Nathan ** appeared to provide the following information: passengers in our situation, according to AC regulations, are entitled to one thing only – rebooking for the next earliest flight; AC cannot provide us with any hotel accommodation, but if we manage to find one on our own, we could then submit a request to AC for a compensation up to 100$ CA (no guarantees it would be satisfied); Pearson International Airport is currently under construction and no lounge except for the "sleep-on-the-floor" (blankets in a big box at the entry are generously provided) in "area 15" is available; there is nothing else can be done for us, and he considers his job fulfilled, as all necessary information was delivered to us.
Actually, this "message" Mr. ** later repeated for the record (after about 20-30 minutes of rather heated conversation, as all passengers were really frustrated by the "treatment" AC offered to us). By the way, again, not a single word of apology, just the same statement repeated over and over with no adjustment to our different questions and arguments: "…I understand you, but there is nothing I can do for you. Complain, if you want, it's your right to complain, I am OK with it…" This recorded statement is available. However, when at the end asked if he spoke on behalf of AC, Mr. ** suddenly responded that he was speaking only for himself. His response to the obvious follow-up question "why then he was wearing the AC badge" was absolute silence, clearly captured on the record too.
Mr. ** also refused to escalate our concerns to any of his superiors. After several requests from the passengers to, at least, provide the name of his direct supervisor, he told us it could not be done without this person's permission and that he would call himself asking for that. Supposedly (we couldn't hear the person to whom Mr. ** spoke), such permission was given. But Mr. ** only gave us his supervisor's first name Kevin and the first letter of his family name ** – i.e., either he violated his supervisor's permission to disclose this information or simply misled us when acknowledged receiving this permission in the first place. Needless to say, no contact information was given either: "…contact our customer services online…" Mr. ** also rejected our request to provide any written statement or show us a document that would outline and explain AC regulations under the circumstances: "…go to our web-site…"
All this time his colleagues (with the exception of one or, maybe, two who did not participate in the conversation) were quite rude with all of us, especially a woman, who was extremely confrontational and then even refused to give us her name. Pictures of how glorious Pearson International looks like at night (attached) are very telling. Aren't they? There is a side question to the airport administration – what prevents it from providing more comfortable seats in much higher numbers – judging from the abundance of bodies of people sleeping on the floor, there would be enough room (that is floor surface, of course) to install them?
Also there, we were not actually surprised much to find out that our situation paled in comparison with that of some people who, thanks to AC, missed their cross-ocean flights to Europe and found themselves on the very same floor of the hospitable "lounge in area 15". Should it be mentioned that the entertainment system on AC7722 stopped working after 25-30 minutes of the flight, and the crew did not bother with any attempt to fix or, at least, to explain the problem and apologize for it? Probably, not – indeed, in comparison with what is described above it is really close to nothing.
Ruined plans, worries of friends and families, unattended business meetings, lost time, simply discomfort, both physical (from sleepless or spent on-the-floor night) and moral (when your service provider makes it clear that you are just expected to gratefully overspend on overbooked flights and be happy and quiet not to provoke company people to call up security to dump you from the plane, as it recently happened with the United) – all these things, apparently, are not even considered, much less covered by the AC policy, are they?
There is no particular request to this message. We already received our portion of frustration and humiliation, in addition to the privilege of sleeping on the floor of Pearson International (welcome to Toronto, everybody). AC will respond according to its understanding of the situation and its own set of rules and regulations that, at least, recognise our "right to complain." We just would like to make information about this our misadventure known to as many people (who may still maintain illusions about our great Canadian air-company) as possible.
How do I know I can trust these reviews about Air Canada?
789,262 reviews on ConsumerAffairs are verified.
We require contact information to ensure our reviewers are real.
We use intelligent software that helps us maintain the integrity of reviews.
Our moderators read all reviews to verify quality and helpfulness.
For more information about reviews on ConsumerAffairs.com please visit our FAQ.

Air Canada cancelled our flight the morning we were to leave Kingston Ontario for Toronto. We were told from an Air Canada rep that they were not letting small planes taxi at Pearson airport, so we had to drive 3 hrs. to Toronto. Now we have to pay 120 dollars for parking and 50 dollars for gas, because Air Canada cancelled our flight. On top of this when we got to Cuba the pilot informed all of the 150 passengers that we would all have to pay 110 dollars each for the visas to enter Cuba. That's 16,500 dollars total that we all put out because Air Canada did not have the visas. I was offered 25% off on my next bass flight. That is a slap in the face for what we are out.

ON MAY 9, 2017 AIR CANADA TREATED US LIKE DIRT!!! NO SYMPATHY FOR MY WIFE SUFFERING WITH MS!!! I paid over $5500 for 4 seats and the Plane arrived 45 minutes late to gate for flight from Pittsburgh to Toronto, then they said there were electrical issues and waiting 55 minutes for that flight. Asked agent to get us on another flight after plane was 30 minutes late so we could make our connection to Heathrow England as we had family drive over 3 hours and taking a day off work to get us at the airport, he said we would be able to make the connection.
After halfway into the flight we ask the flight attendant to call ahead and she said they already filled our seat to Heathrow. A lady on our flight just had carry on luggage and she made it to our gate while it was still boarding but they said she wasn't allowed d since her seat was sold to someone else, that is bull crap!!! Then I found out that the airline decided to refund me the money I spent on bulkhead seats so wife could stretch her legs easier and it was closer to the toilets and put us to the back of the plane. My with MS was so stressed she had her 1st relapse in months and her brother had to take the next day off work also to get us and then had to work on the weekend instead of sightseeing with us. Not to mention all the problems it caused with the reservations we had with other family in England.
We got to the hotel at 2:15am and had to be on a shuttle back by 6am. Then we got on the flight to Heathrow and the flight attendant said that there were no pilots schedule for the flight due to management. We waited 45 minutes, the pilots got on the plane and then came on the speaker 25 minutes later saying that could start the engines and it would take about 20 minutes to go through the process a 2nd time, and if that didn't work we would need a jumpstart from the airport. What the hell something you don't want to hear flying across the ocean for 7 hours at 40000 feet.
My wife and daughter were already worked up before this. Air Canada wanted to give me 25% of the purchase of 4 tickets within a year, what a joke like I am going to give them more of my $. They ruined half of our 2 week vacation so I asked for 1/2 my money back, they said they couldn't do that but send them the receipt of bills occurred due to them, how am I supposed to get receipts of reservations and family plans we delayed and missed out on. AIR CANADA IS JOKE and I will go to my grave telling everyone and getting on as many sites as possible to help others how THEY RUINED OUR VACATION VISITING MY WIFE PARENT'S, FAMILY, AND FRIENDS!!!

Air Canada simply cancelled my flight with no apparent reason and refused to offer any help for alternative arrangements. I had a connecting flight in New York as well as prepaid hotel accommodation. When they cancelled my flight on 5 May 2017 from Montreal to New York, the customer service ladies refused to help in any way. As a foreigner in a foreign city like Montreal, this was totally unacceptable.

For $1000 Cdn, AC offered to step up status from 35k to 50k. There are no advantages to doing this and the money is non refundable. You still board in zone 2 and you have no greater access to upgrades. For over 7 years I have been 35k status and still can't get upgraded even though I fly close to 40 times a year. It's a waste of money - not worth it. Shame on AC!

This is the second time in two months I checked in for an Air Canada flight and had an uncomfortable experience. As soon as I gave the agent my passport to check in they said "Just wait, we need to make a phone call." They asked a few more questions while on the phone (to who, I have no idea?), swiped my passport a few times, verified some more information and then said "OK your good to go." "Beg pardon? Please explain, am I in some sort of trouble?" They said "No your good to go have a nice flight." Why do they refuse to tell me what is going on? I have been travelling every month for 18 years now. It is quite embarrassing too, makes me feel like I am on some no fly list, or something similar. Can't believe how rude they were to me both times, while I am very quiet and understanding being treated like an escaped convict. Anyone else have a similar experience? Need to keep digging now until I can find out more information.

Air Canada is okay. They nickel and dime, charge for luggage and likely still have the fuel surcharge!! I would fly with them again but would look for a deal.

April 22nd, 2017 flight from Calgary to Toronto. I have my cat with me in the cabin so I had to check in with a desk agent to get my boarding pass and also check in my small carry-on suitcase. The desk agent took suspiciously longer than she should to print my baggage tag and when she noticed my annoyance, she said she wanted to make sure all is correct. She then proceed to put the tag on my luggage and gave me my boarding pass and baggage slip and told me where to drop off the luggage. I quickly look for security gate and proceed to my gate.
Upon boarding, it was only at the gate agent when I showed her my boarding pass did I realize the baggage slip says it's going to Winnipeg. Panicked, I asked the gate agent if my luggage was sent to Winnipeg and the gate agent checked on the system that the sticker was not mine and gave me my actual baggage number. I asked her if they had send my bag to Winnipeg on another flight already cause I need my luggage. Gate agent assured me that the desk agent probably just put the wrong sticker on my ticket and that I will get my luggage at my destination in Toronto but "hold on to the baggage number in case it didn't show up". I supposed the gate agent didn't dig deeper cause she wanted the flight to take off on time which I get. When I reached my destination, my sinking feeling was confirmed when my luggage didn't show up. I filed for a delayed baggage report and the agent there couldn't locate my bag at all.
Luckily, 2 days later it arrived at my doorstep. Upon checking my luggage to make sure nothing was stolen, I saw the baggage slip that the desk agent had put on and it was indeed going to Winnipeg. HOW DOES AN AGENT PRINT ANOTHER PASSENGER'S BAGGAGE SLIP AND PUT IT IN MY LUGGAGE??? AND CHARGE ME THE CHECK-IN FEE FOR THIS??? I don't mind paying the fee as long as it gets to my destination but I don't feel right about being charged to have my bag purposely sent to Winnipeg! I swear she spent all that time looking up which flight to sent it to to have minimal damage (time-wise). I read that AC purposely "delay" baggage for various reasons but this has gone too far. I will never fly with Air Canada again. I have Aeroplan but I guess I won't use that on any domestic flight. Porter and WestJet is the only other options.

Rudest agent ever spoken to. Was booking my seat and had to listen to him reprimand me for not choosing a seat at booking time. Angrily said, "Why did you wait until now." To top it off the flight attendants are sullen and bordering on hostile. Will NEVER fly AC again.

This is about the handling of Air Canada flight AC 8669 from San Diego to Vancouver on April 11 2017. I have not flown in 35 years. This was a very special trip for me. Now that I am 65 years old I would like to take a trip or two. I thought about going to South Africa but that's too far, too expensive and I would need shots. I thought going to San Diego's Safari Park would be a good compromise. I was also going to be traveling alone. I was excited, nervous and scared for these reasons. I got to see all that I wanted to see. This was like a dream come true to see all those exotic animals.
However, the flight coming home was a nightmare. I was at the San Diego airport at 10:30 am. Two hours before my flight at 12:30. The flight I was scheduled to be on was AC 8669 San Diego to Vancouver. After about 4 1/2 hours of waiting past the scheduled time of leaving we were all told the flight was canceled due to mechanical problems. Air Canada even tried flying in a part, I heard, but even that plane had trouble.
It wasn't until 9:30 pm that I was shuttled to the LA airport. That's eleven hours of waiting. All that time I am trying to be patient. Different people were being told different information about what was happening. Different people were getting different emails that they were booked on a Saturday flight, a Wednesday flight. Yet the Air Canada rep was saying "no just stay here." Total confusion. I don't have a cell phone so I was getting worried. Then, I remembered I have an iPod and I checked that and I got an email stating I'm scheduled to leave at 5:30 pm. Which, looking at my watch had already gone by 2 minutes ago. I understand that it would be a complex problem to solve. Flights to be rescheduled on Air Canada. Connecting flights to be rescheduled. Hotel rooms to be booked. But it is very obvious that Air Canada does not have a good protocol for canceled flights.
It takes another two hours to shuttle some of us to the LA airport in a hot small van. We were told somebody would be there to give us hotel rooms and confirm that we were either booked on the 7:00 am or 12:00 noon flight out of LA. We get there and there is nobody there to help us. It is now 11:45 pm and we are walking up and down the terminal trying to find somebody. We are tired and very angry. That is absolutely terrible treatment of your customers. Two customers were using their cell phones to talk to Air Canada. They were told nothing could be done. They were told "Find your own hotel (under a hundred dollars) and submit the receipt to Air Canada." That's ridiculous. 1:00 in the morning and we are to find our own hotel for a hundred dollars in a strange city. What kind of treatment is that?
Finally, 2 Air Canada employees show up to help us. The one told us that they were told we might be coming! What, they didn't know! I was assuming that Air Canada at the San Diego airport was arranging all this. That's why we were waiting so long!! I didn't get to the hotel in LA until 1:20 am. From 10:30 am Tues. morning to 1:20 am Wed. morning. That's what 15 hours. Even worse, I'm in the lobby of the hotel at 1:45 am and I see 3 of the people from that plane were rejected from the hotel because they ran out of rooms. The Air Canada employees at the LA airport were supposed to have booked those rooms. Can you imagine how they felt after all that they went through. That is terrible treatment.
There were parents with very young children booked on that flight. Some women were even breastfeeding. I think some of them got to go directly to the hotel in LA rather than to the airport to get vouchers. I'm hoping Air Canada treated them better. There was an older woman who had been to Mexico for an operation and lived quite a distance from Prince George. She needed a wheelchair and she had to go through all that the rest of us went through.
There was a young woman who just lost her grandfather whom she was close to. She was very close to tears when she told us why she was on the plane. I could see when we got to the LA airport that she looked like she felt defeated. There was a couple with a daughter that had only 4 days off from school to vacation and now 2 of those days are gone. And myself. This is the first time I have flown in 35 years and I am not young. I was so tired that Wed morning I spilled coffee all over my brand new suitcase and my brand new expensive running shoes that I had bought for all that walking I was going to be doing.

Well, I have made a reservation on April the 11th to flight to the Dom Rep. after careful verification I noticed that I will have to stay in Toronto for an overnight, so I called back to cancel... No problem. They did canceled the reservation and told me that I was going to be refunded on the 12 of April. Then on the 12th I realized that they have NOT cancel my travel insurance and NOT advise me that I have to cancel it myself. Today is the 13th but, no money back yet, so I called and I was told that it might take up a month even more because I paid with my Debit card. It takes them less than a minute to take MY money and I have to wait so long to get MY money back and the completed the whole in 3 transaction on my account. It is ridiculous.

I've been on my vacation for 3 days and it was only a 4 day weekend trip. Spent two of the days on the phone waiting, listening to Air Canada music as I was trying to get in touch with somebody in regards to my delayed bag that came a day late. Made me miss my scuba trip. And then when it did arrive the suitcase was cracked and damaged and also seems like somebody had some sticky fingers and took something out of it which then ruined my scuba trip. Talk to Moses at the Mexican airport who is an Air Canada representative. I asked him if I should be contacting the police and making a report. He said no. Then when I called the Air Canada head office they said why didn't I make a police report. Really feel that their company is very negligent to their customers especially after I paid an extra $800 upgrade fee for first class.
Still nothing is resolved and they want me to wait 25 days for someone to call me back after somebody on their end stole something, go to my bag and damaged my bag when if it was there the same time as arrival is me none of these issues would have happened. The people that I dealt with that I felt were very negligent or a manager named Tracy at head office. Also another supervisor name Sharon who lied to me and said she would call me back in an hour and it's now been 23 hours later. Just don't really feel that they care about their customers. I have her employee number but I don't really want to wait on the phone for another three hours to talk to somebody that's going to accidentally hang up on you. I would not recommend this company to anybody and this was me flying first class.

On November 25, I was denied boarding a flight from Boston to Toronto to Beijing. I was not given any compensation. They stole my money! I had an onward ticket with China Eastern to New Zealand. When I tried to board the plane, I was told I needed a Chinese visa. This was not true. China has different rules people can use to avoid paying the $140 for a visa. I had followed the 24-hour rule for transit without a visa (TWOV).
I couldn't believe they could sell me a ticket to Beijing and then not know the rules for travel. They are so afraid of getting in trouble with allowing the wrong people on a flight that they have no sense of fairness. I went to small claim court for treble damages. I lost the case. They sent a lawyer. I had to buy a last minute ticket for over $2000 to travel the next day. AIR CANADA IS BREAKING THE LAW and getting away with it. Please, never travel on Air Canada, at least with my itinerary.

Rude, arrogant, very bad food and most importantly unable to speak to anyone on the phone. 23 years of being a customer, 50 to 75,000 miles per year, 650,000 mile lifetime membership, unable to utilize my upgrade certificates. Can't talk to anyone. Nobody returns or emails. Customer service does not even respond.

Do not fly, even for free! I got bumped off an overbooked flight, and was given a voucher to use for future travel. When I tried to actually use it, the reps told me to book the flight, then they would refund the voucher, which I did. When I called to get the refund, they said I should have called first to book so they could apply the credit, which I had just done, and then they said I would have to wait until after I travel (2 months down the road) before I could even apply to use the credit, even though they admitted they made the mistake in telling me to book first. 10-20 emails were sent to deal with this, dozens of phone calls by uncaring staff who brushed me aside.
Finally I finished travel and asked for the money back, they sent me to some web form, which said it would take a minimum of 3 weeks for anyone to even look at the refund, let alone actually credit it, so I get to pay credit card interest while Air Canada wastes my time. 5 complaints lodged, another 6 emails, and still no response other than "we will get to your email eventually".

My friend and I came to Las Vegas via Toronto with Air Canada. What a miserable experience it was. The flight attendants are appallingly rude, they do not respond at all to call lights. They virtually throw the inedible food at you and then quite literally, once they have cleared away the food remains and served coffee, are not seen again until it's time to land! This was the case not only with the seven-hour London-Toronto flight but also with the 4-hour Toronto-Las Vegas flight. We have the same dreadful experience to look forward to on our return to U.K. on 1 April!
Suffice to say, I will NEVER use this airline again and I advise people to be cautious when considering booking with them. I am a very well travelled person and have literally travelled the world with numerous airlines, and Air Canada is the worst airline, by far, that I have ever travelled with. Actually, you get what you pay for, but for a national carrier Air Canada is shameful.

I booked our flight with Air Canada back in Dec. 2016 and I realized in March 2017 that I had made an honest mistake on the flight departure and arrival. I had booked that we would fly from Fort Myers to Toronto in April 2017. When I realized the mistake I called into customer service and the run around started. I have been calling everyday now for the past 5 days and emailing them. I asked them for help to change my flights that I mistakenly made an honest mistake. All I needed was to fly from Toronto to Fort Myers. Everything else was fine 4 passengers on the same date. They said I had to pay $200 each to change it. I asked to speak to a manager and they said they had left for the day. I gave them my phone number and email for a manager to contact me. I'm still waiting.
For the 5 past days I have been calling to speak to a manager or anyone who can help me in this matter. Then I get you need to call the french line they are taking care of your case. I call the French line and tell me I need to call the English line. 5 days of this madness. Our tickets cost me $550 and now they want $800 to change it plus the difference in price for the tickets. For a family of 4 to fly these days it is becoming costly. I explained to them that I can't afford $1000. Customer service suggested that I just buy new tickets at $185 each. So I asked how about the other tickets that I paid for already. Customer service said to just leave it and let it go to waste.
Does it make sense that I paid $550 for tickets to go down the drain. How can I fly out of Fort Myers to Toronto if I am in Toronto to begin with. I asked if I can paid the difference in price and they said no. Why should I buy new tickets when I already paid, and I can't afford to buy new ones and by far certainly can't afford $1000 to change them. My flight is 2 months away. I can't see why they can't help me and why I need to keep tickets that I can't use. Customer service keeps telling me that I need to pay $200 each to fix my tickets. Air Canada has disappointed me. What happen to affordable traveling, Family vacations, what happened to good customer service??? When I tell people what is going on they are shocked at how this is being taken care of especially when it 2 months away.

I will never travel with Air Canada again! Worst airline ever! I was boarding at the New York LGA airport to Toronto. After I finished my boarding and set on seat. 3mins before departure the front desk assistant (I think she is a tall skinny ** girl with long curly hair and she is the one who checks the boarding pass) came to me and asked for my passport. She did not mention anything and just asked me to take out my passport. I gave it to her. She started to take out her OWN cell phone and told me that my passport information was not in the system. She did not want to delay the flight and wanted to take a picture of my passport information. I asked her "Using your own phone"? She said yes and she said she would delete it afterwards.
I wanted to say no at that time because I did not think this was appropriate and I did not want anyone to have my passport information! But her attitude and tone was firm and impatient. It seemed like it was my fault that my info was not in the system. She raised her voice and let everyone on the airplane to know that it was my fault to delay the airplane because I was questioning her taking photos of my passport. She did not gave me any other option and immediately took the picture and left! I was very mad about the way she handled customer's privacy! It was as not my fault that my passport info was not in the system. I did not have any trouble passing through the boarding gate. Why don't they tell me at the boarding gate that they don't have my info? I have never encountered with this situation before. It was not appropriate and it violated my privacy!
I had no way to know whether she deleted my passport information or not after she got off the airplane! She was wearing the Air Canada's staff member uniform and I was pretty sure she was one of the staff member. She was using her own iPhone to take the picture of my passport. Even if she deleted my passport picture the new iOS system will save the deleted photo up to 30 days! There will be a trace to recover the picture once you took a picture. My passport info was never safe with her action! I was very worried and I had to report to the RCMP about potential identity thief situation and also be very cautious about any credit card payment. I have already contacted with Air Canada and they only said they will investigate it and they will handle it properly. But I haven't get anything back from Air Canada yet! By the way they also damaged my luggage, I found a long deep scratch on the bottom of my scratch proof luggage after the trip.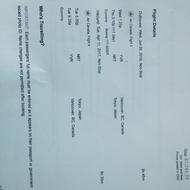 I booked a return ticket for my Son from VANCOUVER to Japan last May (2016). They have a lowest price guarantee within 24 hours. Eight hours after I booked, Flighthub.ca had the exact flight for $87 cheaper so I went to cancel BUT they convinced me to stay with the booking. Promising me the difference plus $50. I checked with their National Resource desk. They confirmed that it was Canadian and asked me to take screen shots and send in to their site. They promised I'd have the credit within a few days.
Fast forward - many months and countless hours on the phone (10 hours+) have not received it. Promised yesterday I would be able to use it for my upcoming flight to Victoria, they said I can't use it. They shouldn't make promises they can't keep - this is fraudulent. No phone calls to them - only the agents. Impossible to get - they need to BE investigated.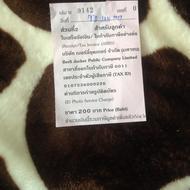 Me and my husband was travel through Air Canada in February this year. We have a terrible experience with Air Canada. Air Canada is not a small thing. You guys are everywhere. Now the whole world trust you guys but I have a stressful experience with you. I faced lot of harassment because of the delayed of your flight for 2 hours as I have a connected flight from Canada to Hong Kong but we reached late there and we have to wait for 12 hours to get a flight without food and moreover, they don't even listen to us. No hotel, no food, no concerns.
They are shouting on us at the airport. We have to pay for the hotel stay and even for the taxi to travel to hotel from airport. After 6 hours wait they send us to Bangkok and when we reached there we have to take visa of Thailand as we have to take our luggage from there and we have to pay the visa fees, and you can't believe we have to offer them a bribe of 200 baht for visa, luggage fees and even we felt ashamed. They throw a passport on my face. Lot of harassment. I felt awful. We don't get any food not even water to drink. Unpleasant stay. Air Canada should be answerable for harassment, stress, tension that we faced because of them. Totally unfair...terrible experience. I would never give a thought to travel with you guys in future. AWFUL, UNPLEASANT, STRESS, TENSION.

Air Canada has worst service with rude staff. They delayed and damaged all my luggage bags. Baggage claim process is very tedious and time consuming. They refund less than half of what I claimed and gave no details what is the basis of their calculations. Traveling with Air Canada (our national airline) is very embarrassing.

Booked through Air Canada, paid Air Canada, Air Canada sent a confirmation with their logo in bold red across the top. Then I couldn't check in online. I called Customer Support, waited an hour and was told I would have to check in at the airport. Went to Air Canada check-in and tried for 15 minutes to check in. Finally found a "customer service" rep and she said, "See the small print on the bottom of the page, that means you have to check in with United." By the time I got to United I was 1 minute late to check-in. United tried very hard to get me rebooked but finally told me since I booked with Air Canada their hands were tied.
Eventually 3 different people tried to help me and I will get to Denver 11 hours later than planned. I had to raise a bit of a stink not to be charged a rebooking fee for the pleasure of spending all day in airports. The final straw was when I asked if I could at least use their lounges to do some work and was told no. Air Canada's motto is still alive and well -- "We're not happy, till you're not happy."

If I could give less than 1 star I would. I booked 3 flights with Air Canada through Air Miles for a 3 leg trip from YYC. They changed all 3 flights by 8 hours or so, months after booking it. How can you book a flight and then the airline changes the departure by 8 hours?? I can see it happening once, by an hour or so, maybe. But all three flights??! 3 for 3, nice average.
So you can book what you want with WESTJET and it has historically worked out the way it should. OR, book with Air Crappy and the departure times are confirmed at time of booking (when they want your payment info), but in the end they bump you to a flight that works better for them. BRUTAL!!! I am figuratively screaming for the highest mountain --- AIR CANADA SUCKS!!!

Air Canada lost my bag in Newark coming from Porto to Montreal the 8th January and I am still waiting not just for the bag but for their call to give any information or at least an apology. Every time I call I have to wait around 40 min and their staff give ZERO information. They forward you to their claims department, which (surprise!) has no phone number and you must send a (paper) letter. They do not share their delayed/lost baggage policy to avoid customers from spending money potentially to be refund. It is embarrassing how this company treat customers, Air Canada has the worst customer service and care I have ever experienced. Good luck.

This company has no regard for its paying customers. The worst customer service that I have ever experienced. I will never travel with them again. They refuse to answer questions about flights that are delayed. We received more information by looking at the departure screens that are set up in the departure area. On a recent flight to Florida the flight was delayed more than 3.5 hours, numerous gate changes. Finally at midnight after being in the airport for 7 hours there was a plane that had arrived that would be available to take us to our destination. I'm embarrassed that this is our national airlines. I understand why they are losing money each year, nobody seems to give a crap. Good luck Air Canada. You stink...

We booked a vacation with Air Canada to Cuba from Calgary. Our flight was delayed for three hours so they put us on a flight to Ottawa and then to Varadero. We were initially supposed to get to Varadero around 6 in the evening but we did not get there until midnight. We then waited for an hour at the airport for our baggage which did not show up. There was no Air Canada person to contact and local people could not speak and understand English. Finally after about an hour Air Canada rep showed up and filled the Baggage claim form. We were then told that the resort we had booked has some issue so we are being transferred to another resort. We did not get to the resort until 3 in the morning. We had two rooms booked one with queen bed and another one with twin beds. We were told the resort only had rooms available with twin beds. We finally got the room around 4 in the morning.
Next morning we got up, we were in Cuba but had no toothbrushes, clothes, bathing suits etc. Well we went to the Air Canada rep at the resort and asked when we could we get our luggage by and he said he is not sure and that we should just go the town and buy whatever we needed. We pretty soon realized that everything there was twice as much but we had no choice so spent $200 and bought some of the things we absolutely needed and $200 seems quite a bit but not in Cuba where just one toothbrush at the resort cost us $5. Our luggage did not show up until three days later.
Funny part is since I came back I have been trying to find a customer service number for Air Canada but there is none. Air Canada knows how much they screw up so they don't have a number where customer can call with their complaint. Only way you can file a complaint with Air Canada is by emailing or faxing which of course nobody responds to. I travel quite a bit and have travelled with many different airlines. This is not my first time travelling with Air Canada and every time I travel with them I say I will not travel with them again, but then I fly with them again thinking that this time it will be better experience but Air Canada makes it worse every time and I am truly done with it. Air Canada I can say is worst of all the Airlines I have travelled with and its staff is very rude and unhelpful.
Air Canada Company Profile
Company Name:

Air Canada

Website:

http://www.aircanada.com/