Consumer Complaints and Reviews

I purchased a DNA kit as a gift on a Black Friday Cyber weekend special that was being offered and the next day I told a co-worker about the special. She promptly ordered a kit as a gift for a loved one. The very next day I received an email stating that if I referred someone who bought a DNA kit, I would receive an Amazon $10.00 gift card. I called Ancestry to let them know of this and give them the info so that I could get the referral gift and a lady in customer service who said she was a manager, said that she could not honor the gift card. She offered me a free month of Ancestry but wanted my credit card to set up the account. I asked twice to speak with a manager that was over her department and she again informed me that she was a manager and I could call back but may get her on the phone again. She said that they were all managers and would not give me the information I required or give me the referral gift.
I WILL NEVER USE ANCESTRY.COM AGAIN! THEY ARE A SCAM! When I asked to return the kit, I was told that there was a $25.00 restock fee for a return. It obviously does not matter if I am an unhappy customer to this business!!! It is ridiculous that since I referred someone, I cannot get the referral credit! Don't do business with this company!

A few years ago I sent samples to Ancestry to learn my ethnic background. The results said my ancestors probably came from south east Asia. Recently I sent a new sample and the results said my ancestors came from Europe. Did they move? Also there is an explanation of why native American ancestry is not listed. Now there is a big TV ad where the woman says she is 6 percent Native American. What gives?

My wife and I bought two DNA kits and followed the instructions to the letter. My wife's information was posted first. We do not know anything about her family (adopted). It gave us some info about possible relatives. After many more weeks my information was posted. Strangely it matched my wife's info exactly to the estimate of her heritage. It even stated that my wife and I are brother and sister, maybe even twins. I live in the south but the jocks are not true. I would tell anyone to stay away from this company if you want to know where you came from.

My daughter asked me to try the 14 Day Free trial due to a class project at the end of the school year last year. I signed up for the free trial then around the 12th day I set a reminder on my calendar to cancel. I got online and hit the 'cancel my subscription'. The site went to a page that looked like the site was having issues. I tried again on the 13th Day and when it did the same thing again, I sent an email to the company at the address they advertised on the website: ancestry@ancestry.com.
I did not receive a response and due to being in military training for most of the summer, I did not realize they started to bill me. My wife caught it on our credit card statement and we attempted to cancel again, with the same issue on the site. I called in person and cancelled in October when we saw it again on the September statement. I was charged on that day for another month. Not sure what is going on with this company except it I would not recommend even trying it unless you are prepared to go through a lot to cancel. My cancellation number is in the order number box.

The old bait and switch, really bad testing. After sending in two viable samples, and thinking that they would expedite my test after failing to extract DNA the second time, and waiting over a week for the third I gave up. They also don't tell you that there are long processing times because lab in which they process them is backed up (they don't tell you that till you pay them). Can take many weeks. We were also did one on my wife and her results very broad so they are of little use. After talking to an Indian tribe ancestry they said they do not use ancestry.com because of poor quality. They don't trust the results.
How do I know I can trust these reviews about Ancestry.com?
636,825 reviews on ConsumerAffairs are verified.
We require contact information to ensure our reviewers are real.
We use intelligent software that helps us maintain the integrity of reviews.
Our moderators read all reviews to verify quality and helpfulness.
For more information about reviews on ConsumerAffairs.com please visit our FAQ.

As a former computer programmer, I believe I am in a good position to rate the workings of this program. The programmer appears to be unqualified for the immensity of the job. Managing all of these records is a challenge and requires EXPERIENCE. Today I wanted to continue some research. I put in the individual's name and the name of her parents were different than what I had printed out the last time. Last time her father's name was Richard ** and today it is David **. The program no longer prints the "tree" as it did 6 months ago. I did not receive a notice of changes.
I will mention one more problem, although there are many. As a "FULL" member, I am suppose to have access to "archives." I do not have access and Ancestry DOES NOT include all of the archives information. In archives, my individual had 202 'hits' but Ancestry did NOT have all of them. I had to file a complaint with PayPal, about a previous account I had with Archives.com.

I had been pleased with Ancestry.com until this week. When I tried to access information from Family Tree Maker, it was logging into an old username and had me listed as a "registered guest" and gave options for buying a subscription. I logged in from their login page and changed that username, which didn't help but I could still log in from their login page. Now, I'm locked out of my account completely and my PAID subscription does not expire until February 13, 2017. Plus, I even bought an upgrade of FTM.

I signed up for a DNA test the early part of this year. After waiting 8 weeks for results I was notified that I did not have enough DNA in my saliva for testing. I submitted again and received the same message after 8 weeks. I notified the company who said they could not refund my money after 30 days but they would be happy to send to another person. I had them send to my sister. She took the test and was just notified that we are 67% British and 27% Irish. This is very, very wrong. I know for a fact that my mother's grandmother was 100% Comanche, her father was 50% Comanche and 50% English, and her mother was 100% German. My father's parents were Welsh. My husband had a similar experience. His test was a gift from our daughter so we were only out $99. Still we are very, very dissatisfied and believe this is fraudulent and should be investigated by the AG of Utah.

I read several complaints about Ancestry.com and I want to give you my opinion. I love this company and the service they provide. It has completely met my expectations and cannot understand how people can be unhappy with this company.

I've used ancestry.com since 2000. I've used it a lot. As a long-time user who really knows this website, I'm frankly shocked when I hear or see their advertising. They make it sound so easy and fun and exciting to "discover" your ancestors and build your family tree, and their DNA matching. Uh, well…. Not so fast….
The truth is that ancestry.com is only a website for the diehard genealogical fanatic who has got the fortitude to get through it, and the determination to trace their lineage despite the miserable failures of this website. If you haven't got a never-say-die attitude, ancestry.com is not for you. Put your money back into your pocket.
It was an okay website in 2000, tolerable and relatively pleasant in 2010, but since its "site upgrade" in 2015 it is pure misery. I've stuck with it primarily for access to its images databases, and because I've already invested enormous time, and money, in building my family tree at their website. And this corporation has a total monopoly on records; you almost have to go to ancestry.com for online searching, or go back to the old-fashioned pre-computer days of research. My advice? Go back to the old-fashioned pre-computer days of genealogical research or find another hobby.
I'm writing this review for the benefit of others. It's long because anyone who thinks about trying this website either with a free 14-day trial, or with a paid subscription, should get some "full flavor" of the actual experience of using it before they dip their toe into this pond. And this, be warned, is just a partial list of complaints that might take some of the dazzle out of their glitzy advertising campaign.
Quality of the images poor – faded and blurry. I often must rely upon an index to extract the info anyway. It wasn't like that before the 2015 upgrade. Same images which are available at familysearch.org, a free website, are clear, of high resolution, and easily read. Loading time is incredibly sluggish on these images (even after a new computer and upgrading to latest operating system and highspeed internet connection). You find yourself waiting endless amounts of time for the blur to disappear and hope that a readable image will appear. Frequently the images won't load at all. Frequently getting messages: "There is a problem loading the image. Try our basic viewer instead." Or "There is a problem loading the image. Come back later." Several times a day when I'm using the website.
The indexing of these images – most of the entries in every index is riddled with errors. Even when you can clearly read the image, the index to that name will have errors. How does that happen? Does someone INTENTIONALLY mis-type the data into the index? You have to using a variety of "search perimeters" to eventually find what you are looking for, if you can find it at all. I'm often forced to slowly browse through the census images, waiting for this sluggish website to load them, in order to find a name or family group.
Ancestry.com relies solely upon its "user-submitted corrections" to make corrections to their indexes. Eventually those corrections will show up in the indexes, so that other users can more easily find the record. So essentially, you are paying for a website AND doing their work for them. Lucky us. When entering data into the search fields, there will be pop-ups of data for other individuals who are either listed in your family tree or who you have previously searched for. You have to constantly work around this.
Leaf Hints is another method which is supposed to help you find records that match your ancestor. This is rendered almost useless for one primary reason. You first have to enter an exact date into your family tree before it will produce a "leaf hint." Of course, since you've already found the date, and record yourself, there is little value to the "hint" showing up "after the fact." The only advantage is that occasionally it will produce hints to other records that also have the same date and name. But frequently, the hints will not be a record match to the ancestor, and you will spend a great deal of time weeding all that out. Or worse yet, the Leaf Hint will put you on the wrong lineage path. Newbies are particularly vulnerable to getting mislead down the wrong path, only to discover months or years later that the people they thought were their ancestors? Not.
The titles of the indexes are frequently deceptive, suggesting they have records that go back to the 1600s. However, when you actually search those indexes, there's only a handful of "early records," a huge gap in the records that might span a century or more, while all the rest of the records are from the mid-1800s up to the 1940s, some have records up to current dates.
There are thousands if not millions of images of records which are not indexed at all. Ancestry has got the monopoly on all these records, but it would appear to me there is little to no effort to index these records so that anyone can actually find anything. You do have the option, however, of "browsing," if you feel like wasting your life doing that.
If you upload an image to your family tree, and go back later to look at it again, it frequently will not open to view. If and when you do get it open, the resolution is so small you cannot read the print, will have to download back onto your computer again, just to review it once more. Your family photographs will be downloaded by other users and then uploaded to their tree without giving any credit as to source... and not so much as a thank-you, either.
Messages I'm really sick of seeing, but have seen them so often I've got them memorized. "Sorry, that page is not available at the moment. Try again later." "Portions of the website will be down for maintenance…" (the length of time varies). No one is EVER offered a refund for these "time-outs." An incalculable number of family trees with bogus lineages, no documentation or sources attached. It takes an enormous amount of time to wade through all of that and to try to find something worthwhile – an actual documented lineage.
There is no customer support for technical issues. There is no customer support in attempting to find a record. There is no viable online community whereby you can work with other descendants. There is an email messaging system that people often never bother to reply to. And a really old message board with outdated queries. And of course, there is no place to post a complaint or discuss problem issues with others who are using the website as well.
There is supposedly an "Ancestry Community" link, but it is off-site of ancestry.com, and despite repeated attempts over the span of three years I have never been able to create an account there or log in so that I can participate. From what I can see it's basically advertising, and ancestry.com created blogs and articles. Very little actual user queries or responses. And no wonder. It's impossible to get into it.
There are a lot of videos produced by ancestry.com which, in addition to selling their website, teach you how to use their website. The best educational videos must be paid for with an additional fee. You can plan on going to "ancestry.com school" for a very long time before you will ever get good at using their website and finding actual records. I have an advantage because I began with this website early on. And I'm still learning!
I was quoted a minimum $4500 retainer fee (yes you heard that right and no I'm not exaggerating) to hire a professional genealogist, and no guarantees regarding amount of time spent on my project, or results. You have to pay a huge upgrade fee to access both records and family trees in other countries. For example, a distant cousin in Canada was able to access my tree through the Canadian version of ancestry, but I could not access hers without paying for a "world-wide membership."
The DNA sample I submitted was a major let-down. Nothing new, nothing detailed. I already know I'm British and European. Although I did "break through" two brick walls all the rest of my identifiable matches were ones I already knew about and had proved with a paper trail of hard work. I didn't need to pay for a DNA test to tell me what I already know.
An extremely high percentage of the DNA matches I received included people who either have privatized trees, no trees at all, trees not linked to their DNA match, or a tree so small that it was all worthless. Ancestry.com of course repeatedly recommends that you get everybody in your family tested… this will improve results. Will it improve the quality of other people's trees? And ancestry.com leaves it up to its customers to contact all these people and "encourage" them to build their family tree. Are you freaking kidding me? Like I'm going to write to someone and ask them to get to work on their family tree? WTF? You will receive email from ancestry.com every day. For the rest of your life. There's no way to make it stop. I could continue, there really is more, a lot more, but if you're not convinced to run from this website by now… it's on you, is all I can say. You've been warned.
Since the 2015 "site upgrade" the technical issues at this website have ground me down. It takes much much longer to find a record or make a connection now than it ever did before. My genealogical "discoveries" have virtually ground to a halt and I haven't been able to take my line back much further than 6 generations, although I can go back on a few lines a few more than that. But, I had done all that before 2015.
In my opinion, there is no way that any newbie could get any benefit out of this over-bloated, extremely complicated website that functions poorly even for those of us who know what we are doing. It takes years, and I mean years, just to learn how to use the website. Before you begin actually finding records. In my opinion, the purpose of this website, now, is to waste your time. The longer it takes for you to find something, to "build your family tree," or to trace your lineage, the longer you'll be there… and spending your money. I used to love doing genealogy. Not anymore. The ad campaigns are hugely positive and make it all sound like a great deal of fun. But the frustration level is constant in using the website, and no one can enjoy the process, or make any real progress, under the current conditions of this website.
Finally, as a long-time user I've seen ancestry.com launch different advertising campaigns over the years. In the early 2000s the big push was to advertise their possession of the census records. In 2010 the big push was to advertise their "Leaf Links." In 2012 there was a big push to advertise their international record collection and for people to come and discover their roots in Ireland. In 2014 there was an ad campaign announcing their new and improved website… and once it was here, what a nightmare that was. In 2015 and 2016 it has been a massive push for people to come and discover their lineage through DNA testing and matching. I'm here to tell you, that whatever it is they're promising, they surely won't deliver. In my humble opinion. As for me, this is a really bad co-dependent relationship. It's time for me to say goodbye. And heal. And recover. And move onto to something new. (smile) Blessings, y'all!

Internet & App companies with slimy hidden subscriptions are no different than pickpockets on the street. Is this what they are teaching in business school these days? Steal from your customers until they audit their CC statements? What kind of business model is this? Buyer beware: Ancestry.com is SHADY! Like so many others, they are sneaky bastards using the terms & conditions to hide the facts. They are keenly aware that nobody reads T&C. If you run your business this way, it's a house of cards. I'm happy to add some wind. Clear and honest marketing makes for happy customers. They are internationally deceptive. Shame on Ancestry.com. If they sell you a month, you are buying a subscription! They won't easily make it right for you. Dirty!

Closed this account over 8 months ago. Randomly I began to see charges and I did not reopen this account. I called and they would only refund 1 out of the three charges... I have been trying to get in charge with the fraud felt and no one will get back to me. I believe this company is doing some sketchy things and certainly will not help you. Maybe a scam website. All should check their bills...

I got my dna and that was fine... but the problem is that the people I was matched up to people in Puerto. And got very upset when I sent them my information. Out of 300 the percent is Spanish... I'm Italian. I sent over 300 emails to everyone on my dna list. No response. All I got from ancestry customer service is that people may be on vacation. Really they were on that day... I'm very disappointed. I can't believe this happen.

Ancestry advertises itself as being at the forefront of DNA testing - the type of service that provides detailed, itemized information about your heritage. That's not at all what I received. It was purchased in order to learn the specific genetic makeup, which we knew previously to be primarily western European including a large amount of Irish/English/or Scottish heritage. The results of the DNA kit were not specific to any helpful level. Western Europe as a category is very overly broad and vague and no informative. British is also overly broad and does not distinguish between Irish, Scottish, English, etc. Since the majority of the results were grouped into Western European and British, it tells us very little about our heritage. We knew that there predominantly western European and some Scots-Irish, but this does nothing to provide further specifics. I am asking for a full refund.
I am also disappointed with the lack of communication. My emails have gone completely unanswered by the company. I filed a support case (#**) through the Ancestry website on August 16. No one responded to it -- but three days later, I received an email saying that the support case had been closed. There was no explanation or response. This is misleading advertising and poor customer service, which is even worse. Note: I filed a BBB complaint and received the same canned response. I called and wasn't allowed to speak to a supervisor, but was told the same drivel about the test being cutting edge and too bad that it doesn't specify closer than half of Europe.

After waiting five months I finally noticed that they had sent my results via an email to my old account at Ancestry. I could have done better by drawing circles on a map of Europe myself. My business partner still hasn't gotten his results. I wrote a letter of complaint and the response I received was from an executive who used only his first name. There was no apology or attempt to set matters right. Instead, he boasted of Ancestry being the most accurate company in the business. His response was totally unsatisfactory. His style was totally unprofessional and I cannot believe he works in the Executive Office. I wish I could attach a receipt but all I got was being billed on my credit card.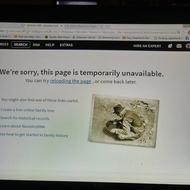 Once they sign you up, they think they've got you -- just like every other corporate giant. The thing is, you invest so much time creating your tree, that it's hard to walk away. However, I have been a paid subscriber off and on for years and have found other websites with just as much, if not more, info and not nearly the technical glitches that bog you down on Ancestry.com. I received absolutely no support for tech dept. And very cold unaccommodating "assistance" from customer service. A big fat waste of money and time. They spend more on advertising than they do on staff to assist you. Bug off Ancestry.

My family tree has been traced back to 1557 England with Queen Elizabeth the first. It took my aunt several years to compile this information and completed it. What Ancestry.com has for my family line is all wrong. There are people there that have nothing to do with my family heritage whatsoever! My advice is, do it the hard way and end up with the correct information and forget the "easy" way. It is a waste of time.

They will tell you it takes 6-8 weeks to get you your DNA testing results but after 5 weeks of having received the sample, now they've email me that "Lab Processing" has just started and I need to wait 6-8 weeks or MORE to see the results.

Ancestry information bogus - When comparing ancestral information offered by Ancestry.com with actual historical personages alleged to be part of my family's history, with even cursory (Wikipedia) research, the material offered by Ancestry does not reflect actual history and personages. Bunk! Beware!

I ordered my DNA kit in April. They said 6 to 8 week you get your results. I received it in May and received Email confirmation May 28th that it was activated. I then received email June 7 that "we've received your DNA". And it would be 6 to 8 weeks to get my results. Then on June 28th another email "Your DNA is now in lab processing. And it will be 6 to 8 weeks to get results." Then another email on July 11 "Action required - we need a new DNA sample. Unfortunately, after multiple attempts, we were unable to use the sample you sent to AncestryDNA. This can be resolved by submitting a new one. Just click the button below, and we'll send you a free replacement test."
Well why would they not just mail out a new kit. They waited so long. The sample was no good. That's 3 mo. So I call, they said I have to start all over 10 days to send me a new kit. I get stuff faster from China. Faster than that. You're only in Utah. Come on. I ask "when you get my sample back does it go straight to lab." NO. It's going to sit there for 20 to 30 days then to lab and then the real 6 to 8 weeks start. REALLY. JUST FORGET IT. THAT'S NOT RIGHT. So I ask for my Money Back. No they will not refund me after 30 Days. BAD business. Don't do it.

I signed up for the 14 day free trial on May 21, 2016 and cancelled on May 25, 2016 online and of course they show no record of this and charged my account $19.99, which in turn overdrew my account. I tried to reach them online and could not, go figure. So, I call and the lady said sorry she can't help me - I just lose my 19.99 and my overdraft charge. Oh but she did cancel for future charges. Can I trust her? Doubtful! RUN before they screw you over.

Do not under any circumstances fork over the massive fee Ancestry demands for their "pro" genealogists. They call it a "retainer." Forget that. They will spend it all without keeping you informed at all about what they are doing. I contacted them with three simple goals, asking that they keep me updated as our family money was spent. I primarily wanted to find out if they could locate any records for my Dad's family in Ireland pre-immigration. If they hit a wall there they were to focus on the other two goals, which was simply tracking some more recent, living relatives whereabouts. I got ONE email saying they had spent a few hundred dollars merely looking at census records that I had already examined. Then they wasted hours looking for Irish county of origin info which I knew and had already given them!
The next email I got, they said they were done - $2300 spent and all I got was two pages regurgitating census record info. NONE of my goals met. They took months to even begin their work, then in about two weeks they managed to spend every cent of our "retainer" without even talking with us. I have emailed and called asking for a refund and have yet to receive ANY response from Ancestry at all. Big money for amateur research and horrible customer service.

I am religious about unsubscribing from spam I don't want - especially when I get spam from a website where I purchased something, but didn't create an account or join. Ancestry.com will MAKE you call them to completely unsubscribe. You can "unsubscribe" from their lists online, but if you read the fine print on their website it will tell you that you have to call them to REALLY unsubscribe. This is fraudulent in my opinion and disingenuous at the very least. Beware of dealing with Ancestry.com. I filed a complaint with the FCC against them.

They charged my card in early April. I did not receive my package and realized I had given them my former address. I called them in May and corrected the error. I was told it would be shipped immediately. It is now the middle of June - no kit for DNA testing. I called and explained that I was no longer interested since I never received my kit back. A woman who I could barely understand told me it was too late... at least I think it was what she said.

I wanted to cancel my membership because I didn't use it. I tried to call and stayed on the phone for over 30 minutes with no answer. It says in the phone you can cancel online but when I tried to click on the cancel subscription link nothing happens. I have tried many times with no luck. I guess I will have to contact my credit card and tell them to stop paying. THINK LONG AND HARD BEFORE SIGNING UP!

I ordered a DNA kit on 2/27/2016 and was immediately solicited to get a $10.00 gift card for myself and a $10.00 discount for anyone I referred who also purchased a DNA kit. I made a referral that same day and the referred individual purchased a DNA kit with the $10 discount received. I have not to this date 5/27/2016 received my $10.00 gift card for making that referral.
I have spoken with Customer Service via phone and email on April 4, 2016 wanting to know where my $10 gift card was and was told, after doing whatever research they did while I was on hold, that the gift card wasn't sent and they would resend one but I would have to wait another 30-45 days. I have waited that amount of time and again on the phone today with two supervisors, I'm told that something didn't get 'triggered' and they would request that the $10.00 gift card be issued but I would have to wait another 30-45 days. They offered to add an additional 3 mos of free research time on Ancestry.com but before they could do that they needed me to give them a credit card number... REALLY? Do not do business with this company. I have absolutely no faith in the DNA report I and my referral have received. I believe this company is one huge SCAM.

If you decide to join after your free trial it is almost impossible to cancel your account afterward. I cancelled my account two months ago but they continued to remove money from my account. I went through the cancellation process again today and I'm also disputing the $40.00 they've removed from my bank account. I've also asked that no more payments be authorized to this group. If you try to call them they will not answer the phone. You will get a message that they are experiencing extremely long wait times and after 45 minutes, I hung up. I did my cancellations online even though I wanted to speak to a customer support person. I didn't find anything new on their site that I hadn't already found on free sites that are available. I've known a couple of people that did the DNA testing and they all received exactly the same results even though they are not related to each other.

Got my DNA test back - it showed a half-sister that my mother admitted to but shoulder is a first cousin. No information on an unknown father or his family fictitious 5th generation people overseas. They wanted me to fill out a family tree this way they could use names to do their history on the family tree. Do they collaborate with other DNA companies? I think not. What they have showed me is fraud misleading misrepresentation and should be closed down. Bottom line - they're stealing. They will eventually get caught and it won't be soon enough for me.

Wanted to start a 14-day trial but the confirmation never went through. I called support today and thankfully she said that I don't have any hidden subscriptions. Tried asking her if there was a way to delete my card information or my "registered guest" account altogether but apparently they can't do that. Ridiculous, if we don't want our card information on there or an account at all, why make us keep it? Kept telling me that she couldn't take off my info since they can't "see anything" which prevents them from deleting it. Considering the fact that I'll never use it means that I'll have to get a new card just for reassurance purposes.

Like many others, I tried the free trial but found I did not discover anything new, so I didn't buy the membership. Later I got an offer via email for a 6-month subscription for what I thought was a reasonable price and I decided to take it. I thought, after all maybe I didn't spend enough time the first time since the trial was so short.
During my 6 month period, I tried, I really tried, but no matter what I did or where I searched I never found one piece of info about my family. On several different occasions I filled out some details on my family tree, thinking that might stimulate some action and the next thing I knew, I get an email saying I had a new leaf.
Oh, how exciting. There's actually new information, so I quickly log on and what do I find? That leaf has information that I myself had just entered!!
Disappointment like that happened over and over again during the six months, so at the end of it, I didn't renew. And what happened? You guessed it. Ancestry just renews it anyway and charges my credit card. Luckily I happened to find a good customer service rep who immediately refunded my money. And this last thing is the most fortuitous thing that ever happened to me on Ancestry. For me, it has been a useful exercise in wasting time. Don't bother!
Ancestry.com Company Profile
Company Name:

Ancestry.com

Website:

http://www.ancestry.com/