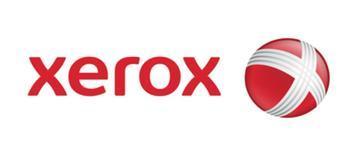 Many people connect the company Xerox with office supplies, printers, and other products of that nature. However, the company does provide other services; back in 2009 it acquired ACS and has been operating as a lender of student loans through Xerox Education Services (XES).
However, the division has come under scrutiny in the past year for allegedly violating debt collection laws and overcharging borrowers. Now, the company has decided to settle charges in Massachusetts by paying a $2.4 million settlement.
"To address this student debt crisis, we need students to be on repayment plans that will help them succeed, not fall further into debt. ACS failed to meet this standard and regularly undermined the opportunity for students to access appropriate repayment plans. This conduct increases the already high cost of education, damages credit, and prevents students and their families from achieving long-term economic security," said Massachusetts Attorney General Maura Healey in an announcement.
Illegal practices
The initial investigation into XES, formerly ACS, began in December of 2015. After analyzing the company's loan servicing practices, officials found that XES had failed to properly process applications for federal loan relief associated with the Income-Based Repayment Plan under the Higher Education Act. As a result, borrowers were forced to pay more than they needed to on their debt and were hit with more late fees when they couldn't make payments.
Additionally, the company was charged with violating debt collection regulations by making frequent and repeated phone calls to borrowers and not investigating credit reporting disputes. This led to false information being reported to credit agencies.
Under the settlement, XES will pay $2.4 million to the state of Massachusetts, around $400,000 of which will be used as restitution for 800 borrowers who tried to apply for relief but were not able to enroll. The company has also agreed to credit late fee overcharges, reform servicemembers' accounts, stop its illegal debt collection practices, and establish a "Borrower Advocacy Group" that will help loan recipients apply for income-based repayment plans.