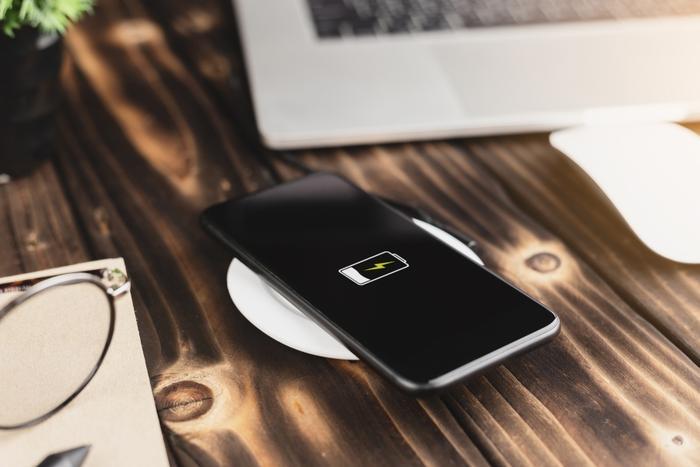 One reality of the digital world is that mobile devices run on batteries that seem to constantly need charging. If you don't have the right cord with you at all times, you could find yourself with a powerless device.
That may never change, but charging phones, tablets, and other devices is getting easier. A number of companies at the Consumer Electronics Show (CES) have displayed the latest technology in wireless charging.
Karina Alfaro with Paris-based Luxon Design says chargers come in all shapes and sizes and are simple to use.
"You place your device on top of the charger," Alfaro told ConsumerAffairs. "They work with both iOS and Android so you don't have to go looking for a cord with the right plug."
Multiple platform households
That might prove useful in a household with different types of phones that often have different types of USB ports and will require a different charging cord. Wireless charging takes about an hour to an hour and a half, though Alfaro says some devices might take longer than others.
"Also, the temperature has something to do with that," she said. "If the room is too cold or too hot, the device may charge at a slower rate. If the room is 70 or 71 degrees, that's perfect for fast charging."
Lexon's line of wireless chargers, sold in the U.S. through retailers like Nordstrom, are priced between $49 and $89.
Qi-certified
Another wireless charger provider, PopSockets, used the trade show to launch the PopPower Home Charger. It's designed to optimize charging with a PopGrip on your phone, and is capable of charging through both a PopGrip and a thick phone case.
The charger is Qi certified, meaning it's compatible with all Qi-certified devices. It supports the Qi standard's new Extended Power Profile (EPP), which enables continuous delivery of up to 15 watts of wireless power. 
Keep in mind that not all phones will work with a wireless charger, although many newer models will. Several Android phones and two Apple device series — iPhone 8 and iPhone X — support native wireless charging. 
According to Xfinity, most new mobile devices from Apple will likely have wireless charging capabilities, and the feature can be added using a wireless charging adaptor for any iPhone, 5s to 7 Plus. 
Android devices supporting native wireless charging include the Samsung Galaxy Range, Sony Xperia, LG Optimus G Pro, Nokia Lumia, and Motorola Moto.