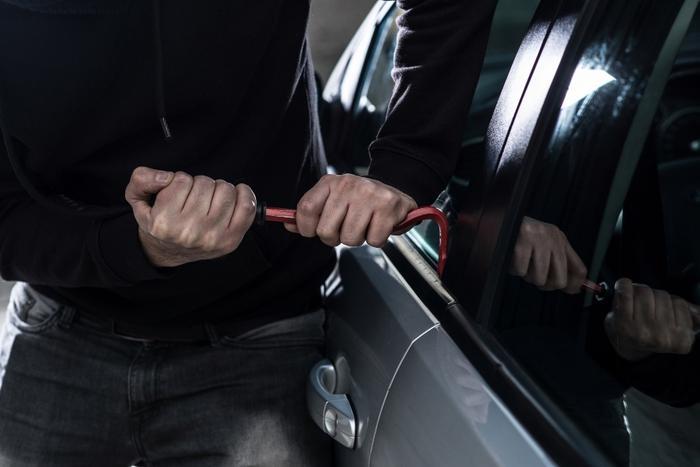 The holidays are fast approaching, and if your car's security is the farthest thing from your mind, it shouldn't be. Lots of cars get stolen on holidays.
In a new report, the National Insurance Crime Bureau (NICB) says 22,879 vehicles were reported stolen on the 11 major holidays in 2018. NICB compiled the report using data pulled from the National Crime Information Center's (NCIC) stolen vehicle file.
The report shows Halloween can be very scary for car owners. Included in all the holiday mischief is the sinister fact that 2,275 vehicles were reported stolen last Halloween, ranking it third on the list of the most dangerous holidays.
Fortunately, Thanksgiving, Christmas Eve, and Christmas Day are far down the list, but don't get too complacent -- New Year's Day is number one. Here's the complete list:
New Year's Day (2,571)

Presidents' Day (2,380)

Halloween (2,275)

Labor Day (2,235)

Memorial Day (2,167)

New Year's Eve (2,122)

Independence Day (2,071)

Valentine's Day (2,001)

Christmas Eve (1,912)

Thanksgiving (1,698)

Christmas Day (1,447)
Nearly 2,200 stolen cars on a typical day
About half of the holidays on the list reported more stolen vehicles than the average day last year. On a typical day in 2018, consumers turned in 2,199 stolen vehicle reports.
The security experts at NICB say vehicle owners can do their part to reduce these numbers. Their advice includes common-sense steps such as always removing the keys from the ignition, locking doors, and parking in a well-lit area.
Warning devices, such as audible alarms, can provide an effective second layer of protection. Experts also suggest steering column collars, brake locks, and wheel locks. Other high-tech anti-theft devices include smart keys, fuse cut-offs, kill switches, and devices that disable the starter, ignition, or fuel pump.
If a thief successfully makes off with your car after all of that, NICB says a tracking device, which emits a signal to the police or a monitoring station, can help law enforcement quickly recover your vehicle.