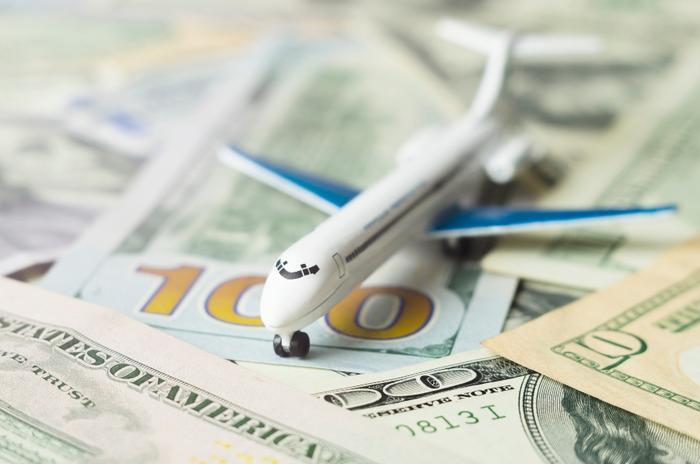 Travel deals for the remainder of 2022 are starting to percolate. But in some situations, it's get-'em-while-you-can because the window of opportunity may close quickly. Here's a compilation of the best offers and suggestions ConsumerAffairs found for anyone thinking about going somewhere.
Is this your last chance to save on airfares?
For holiday travelers, time is ticking! So say the folks at Hopper, the airfare booking app. If you don't book by October 20, Hopper says airfares could surge as the number of available seats starts to shrink. 
According to Hopper's Last Chance to Save Report, this holiday season is shaping up to be an expensive one – with Christmas airfares up higher than in the past five years and Thanksgiving prices expected to peak well over $450 at the last minute.
Holiday airfares have dropped in recent weeks. However, these deals won't last long. Hopper's experts say mid-October is the sweet spot to book holiday travel – while prices are low and deals are still available to many top destinations. 
How are holiday prices trending? Hopper shared these insights with ConsumerAffairs.
Thanksgiving: Domestic airfare for Thanksgiving is currently averaging $290 round-trip, in line with 2019 prices but up 24% compared to last year. 

Airfare will rise $10 per day from the end of October through Thanksgiving; peaking at over $450 for last-minute tickets. 
Christmas: Domestic airfare for Christmas is averaging $430 round-trip this week, up 17% compared to 2019 and 53% higher than last year. 

Flight prices will rise slowly into November, before spiking $10 per day from mid-November until the holiday; peaking at over $580 for last-minute airfare.
Don't snooze on cruise deals
For travelers who want a break from fall and winter's impending cold, they could give themselves their own holiday gift with a short 2-, 3-, or 4-night cruise that's priced to go.
Such is especially true at Royal Caribbean which was recently pushing out $89 per person fares for the first two weeks of November and December. And, by all accounts, time really is of the essence if you want a cruise before 2023 kicks in. 
The key element in finding a hard-to-believe cruise fare is pouncing on it when cruises pass their final payment date, which is 90 days prior to sailing.
"When Royal Caribbean gets past the point of final payment, they get a good sense of how booked (or unbooked) a sailing is and responds accordingly to fill up the rest of the ship," wrote cruise blogger Matt Hochberg.
When ConsumerAffairs looked at some of Royal Caribbean's peer cruise lines, others were holding flash sales too, and at hard-to-pass-up rates for the remainder of the year. For example, we saw deep price cuts at Celebrity (save up to 75% + free drinks, and Wi-Fi) and Norwegian ($82 a night with an open bar). 
Airbnb vs. hotels
Given that lodging can consume over 20% of your budget, deciding on a hotel or an Airbnb rental could be a prime factor. Studies by both UpgradedPoints and Price4Limo give the edge to Airbnb.
Airbnb seems to have the U.S. advantage in the UpgradedPoints study and a considerable amount of the foreign advantage in the Price4Limo study. There are a few overseas differences where hotels have a slight advantage in the savings department – primarily in Asia and Australia, but hotels in Dublin and Madrid also have the savings edge for travelers going to Europe. 
The Price4Limo analysts said that renting a whole house can be a particularly good bargain if a family is going on vacation together. One case-in-point they made was San Francisco, where renting an entire house via Airbnb is only 5.4% more expensive than the average San Francisco Airbnb listing (inclusive of entire homes, single rooms, hotel listing, etc). 
Rental car situation improving – and may be a better deal than flying
Time is of the essence in finding a good deal on rental cars, too. Ludwig Schoenack, co-founder of Kyte – a company that hand-delivers rental cars across the U.S. -- including to college campuses – told ConsumerAffairs that most rental car companies have early bird offers customers can take advantage of as soon as they know what their holiday travel plans are.
"Prices usually hike the closer your travel dates are. When it comes to the holidays, it's best to plan in early fall," Schoenack said.
One suggestion Schoenack made that travelers might not consider, but could save them some extra dough, is by opting out of the insurance add-on.
"Insurance is an important step and a product of one's own risk appetite, but make sure you're not duplicating coverage if you are covered already. This is a common mistake that travelers make," he added.
One thing that many consumers might not weigh out is renting a car or hopping on an airplane to use as their vacation mode of transportation.
"Flights are best when you're traveling to a city where you don't need a car upon arrival – but more often than not, a car on the ground can help make travel more seamless, especially if you're unfamiliar with the landscape, even in dense cities," Schoenack said. 
He made another point about travelers who like to explore. Cars come in especially handy because they provide flexibility during a trip, like if someone wants to stop at a certain park or attraction between their starting point and destination.
A car rental might also have a plus for college students who Mom and Dad want home for the holidays. For example, students who go to school in the Boston area and want to travel to Sarasota where the family is gathering for Thanksgiving are faced with airfare that's nearly $300 more the two days before Thanksgiving Thursday.
Comparatively, renting a car could be a much better deal especially if there are a couple of other students who are headed in the same direction and willing to split the cost. 
The growing value of the US dollar vs. the Euro
Since 2002, the U.S. dollar hasn't performed well against the euro, but it's got the euro beat, albeit slightly, for now.
At publication, a dollar was worth $1.03 against the euro – essentially an incredibly easy way to calculate tit for tat, dollar vs.euro.
"With the strong dollar to the euro exchange, Americans will see a nearly 15% discount on purchases compared to the same time last year," said ThePointsGuy's Melissa Klurman. 
"That means once you arrive in Paris, Amsterdam, Rome, or any other city in the 19-country European Union, you'll be able to make purchases without running conversion charts in your head or worrying about the built-in markup on everything."
Fly "anywhere" and save big
There's a little-known Google Flights feature that is a mighty tool for people who are looking for a great deal to go just somewhere where they may have never been.
In Google Flights' "Explore" mode, you can pick your choice of departure city and when you'd like to go (i.e. a 1-week trip in the next 6 months), then let Google Flights do its thing and find you ultra-low fares as you scroll from one continent to another.
For example, flying out of Nashville to go "somewhere/anywhere" in the next six months, there were roundtrip fares to Lisbon for $536, London for $675, Maui for $475, and Seattle for $175.
Moving west, ConsumerAffairs discovered that people in Denver can go to Machu Picchu for $577, Miami for $77, Paris for $544, and Sydney for $1,022 – with that trip down under half the price it would be if you were going the first of November.
Remember: a deal isn't always a deal
As you hunt down travel deals, keep in mind that there are hidden fees and fine print that may come out to bite you at the end of the process. 
Airlines: The White House is on the case about fee transparency with airlines, but nothing has officially changed yet. Until every single fare is mandated to be clear as a bell, make sure you understand what fares are refundable, what you'll pay for seats, bags, position in the boarding line, etc.
Hotels and vacation rentals: Hotels may try to slap on "resort fees" so when you're booking online, scour each page you click on because, as Forbes found out in a recent perspective on how Expedia worked hotel fees, prices you see upfront might not be the price you pay at the end. Another smart move if you see a good room rate, is to call the hotel and ask if there will be any fees added when you check out.
One recent concern that arose was from travelers who voiced their displeasure with Airbnb policies that prevented them from canceling their reservations in Florida during Hurricane Ian, so take some extra time to pore through all of both Airbnb's and Vrbo's policies on situations like that so you don't get surprised.
To its credit, an Airbnb spokesperson told ConsumerAffairs that the company's site now has a search filter specifically for listings with flexible cancellation policies. "Guests who booked listings with these types of policies can cancel via that policy and get a full refund," the spokesperson said.
Car rentals: Rentalcars.com warns that rental car companies are notorious for hard sells and pulling tricks. Make sure you fully understand how all of those -- fuel policies, mileage limits, insurance -- will impact your billfold.
The bottom line?
The bottom line is that a "deal" isn't always a "deal." Yes, it's a pain, but read the fine print, look for text that's smaller than other text on a page and in a lighter color, make calls, use a service's online chat system, whatever you can do to make sure you fully understand all that's going to be charged to your credit card.
And keep a record of emails, chats, receipts, and whatever documentation you can lay your hands on because if there's ever a question, you'll have some proof to support your claim.