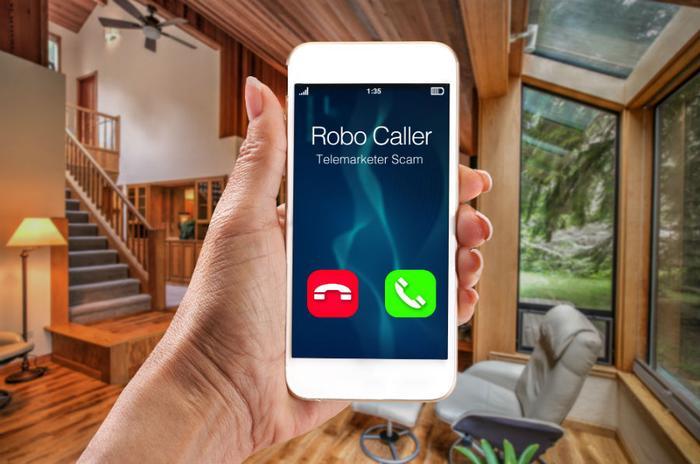 America's enjoyment of a robocall decline might be coming to an end. While the U.S. is on pace to enjoy 58 billion fewer robocalls in 2020 than 2019, the monthly trends are going the other way. 
The number of robocalls placed nationally bottomed out in April but has steadily regained some strength, and now they're not that far removed from the numbers in late 2019. There were 4.25 billion robocalls tracked in October -- an approximate 12 percent increase from September. 
The speed at which robocallers are dialing is also getting faster. In October, robocalls averaged 137.2 million calls per day, up 8 percent from the 126.9 million calls per day in September.
These latest monthly figures come from YouMail, a totally free robocall blocking app and call protection service for mobile phones, and its Robocall Index. Company CEO Alex Quilici suggests that the economy may be playing a dominant role in the upsurge of robocalls.
"Robocalls have continued to grow steadily as the economy recovers," Quilici said. "Unfortunately, if they continue at this pace, they will have returned to pre-pandemic levels...before the end of the year."
More spam, more telemarketing, more often
If you've recently gotten suckered into picking up the phone only to find a robocall on the other end, it's a safe bet that it was either a scam or telemarketing call.
In October, there were nearly 2.6 billion scam and telemarketing calls combined, which accounted for 62 percent of the month's total robocall volume. The metric for those two categories alone is twice as many as all types of robocalls in April.
Car warranty scams, health-related scams, and government imposter scams each had over 100 million illegal robocalls last month, with the car warranty version showing the most growth, up nearly 50 percent month over month.
Here's how the type of robocalls shakes out for October 2020:
| | | |
| --- | --- | --- |
| Type of Robocall | Estimated Oct. Robocalls | Percentage Oct. Robocalls |
| Scams | 2.07 billion (+14 percent). | 50 percent (+2 percent) |
| Alerts and Reminders | 1.01 billion (+3 percent) | 24 percent (-2 percent) |
| Payment Reminders | .57 billion (+6 percent) | 14 percent (flat) |
| Telemarketing | .52 billion (+11 percent) | 12 percent (flat) |
Hello, Atlanta, have we got a deal for you!
The U.S. south continues to be a hotbed of robocall activity -- a fact that hasn't seen change much at all over the last few years. 
Atlanta was the city that was targeted most by robocallers in October, with around 167 million calls made. Washington DC remains the city with the most robocalls per person, with over 36, but Atlanta's Peach state kin in Macon was a close second with just under 32. Baton Rouge, Louisiana was third with over 28 per person.
Why the South?
In our earlier coverage, ConsumerAffairs asked Quilici what the story was behind that metric. His short answer was, "We're still trying to figure that out." However, some of YouMail's  hypotheses are:
People in the South tend to answer the phone more (more polite?), which makes their numbers targets for more robocalls.

Some of these places in the South are economically disadvantaged, which makes residents more likely to fall for scams and get more payment reminders.

The South may have different demographics in general (age, race, etc.) than the rest of the country, and that might affect phone behavior.
What is the government doing about robocalls?
The Federal Communications Commission (FCC) has been aggressively pursuing the takedown of robocall scammers and trying to get all the phone companies to install caller ID authentication using STIR/SHAKEN technological standards. Phone networks have until June 30, 2021 before the FCC will probably start getting heavy-handed, a move its chairman says he isn't afraid to make.
"All of us are fed up with robocalls -- including me," said FCC Chairman Ajit Pai earlier this year. "We've taken many steps to stem the tide of spoofed robocalls. … Last year, I demanded that major phone companies voluntarily deploy STIR/SHAKEN, and a number of them did. But it's clear that FCC action is needed to spur across-the-board deployment of this important technology. There is no silver bullet when it comes to eradicating robocalls, but this is a critical shot at the target."