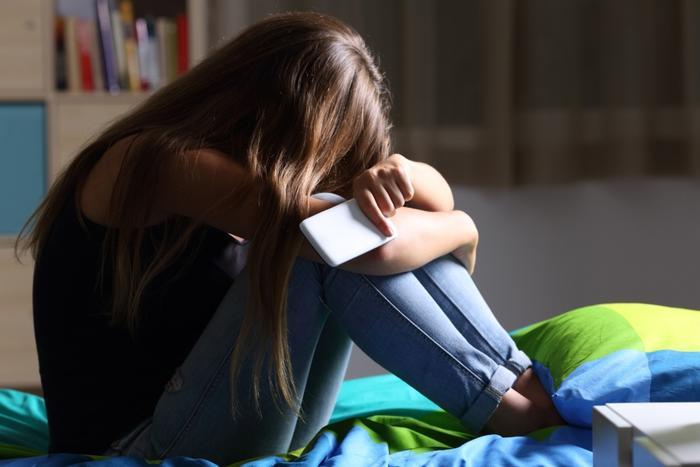 Much research has been done recently that shows the relationship between teens' social media use and the likelihood of a depression diagnosis.
Now, researchers are turning that notion on its head, finding that there is no conclusive evidence that shows the correlation between social media use and depression for teenagers.
"You have to follow the same people over in time in order to draw the conclusion that social media use predicts greater depressive symptoms," said lead researcher Taylor Heffer. "By using two large longitudinal samples, we were able to empirically test that assumption."
The findings
The researchers followed sixth, seventh, and eighth grade students for two years, having them answer questions about their social media use and time spent in front of screens. The team used the Center for Epidemiological Studies Depression Scale to measure depression symptoms.
Additionally, the researchers had undergraduate students report their own social media and screen time use, as well as depressive symptoms, over the course of six years. The results were broken down by gender and age to get the most precise picture of whether or not social media is affecting the rate of depression.
The researchers found that spending time on social media was not an indication of developing depression later on, though teen girls were found to seek solace in social media after experiencing depressive symptoms.
"There may be different groups of people who use social media for different reasons," said Heffer. "For example, there may be a group of people who use social media to make social comparisons or turn to it when they are feeling down, while another group of people may use it for more positive reasons, such as keeping in contact with friends."
With these findings, the researchers hope parents gain a greater understanding of what their children are going through, and don't jump to conclusions if their teens are spending a lot of time on their phones.
"When parents read headlines such as 'Facebook Depression,' there is an inherent assumption that social media leads to depression," Heffer said. "Policymakers also have recently been debating ways to tackle the effects of social media use on mental health."
Contradicting research
While people of all ages are being diagnosed with depression at higher rates, many researchers are pointing their fingers at more time being spent on electronic devices -- which young people struggle with the most.
With suicide rates among young girls at an all-time high, researchers from Timberline Knolls Residential Treatment Center are also placing the blame on social media.
According to the researchers, social media can fuel the fire for the need to be perfect at all times, which can have damaging effects on mental health.
"There continues to be a lot of pressure on young women to be perfect," said Melissa O'Neill, LCSW, director of the program at Timberline Knolls. "This is definitely increased due to social media and the perception that everyone has the perfect clothes, body, relationship, grades, and life."