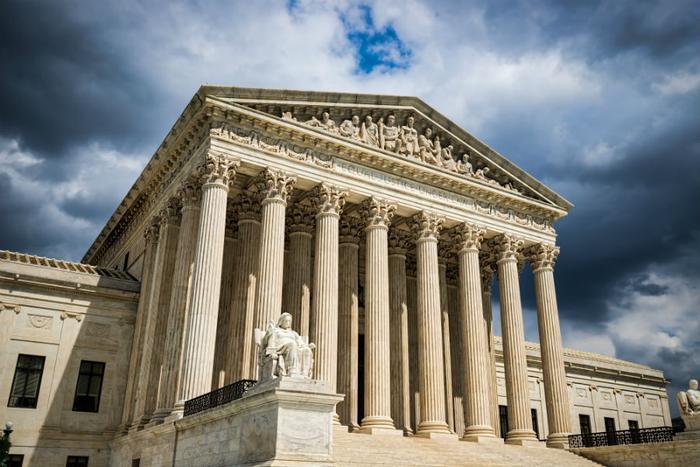 The Supreme Court has agreed to hear an appeal from a group of health insurance companies that say the government owes them $12 billion in losses stemming from an Obamacare program.
The insurers cite Health and Human Services Department statistics to back their claim of being owed $12 billion from the government.
The challenge centers around a program called "risk corridors," which promised to protect insurance companies from losses they might incur as a result of enrolling previously uninsured individuals with pre-existing conditions under the Obamacare Act.
The group of insurers -- which includes Moda, Blue Cross and Blue Shield of North Carolina, Maine Community Health Options, and Land of Lincoln Mutual Health Insurance Company -- say they are still entitled to the money that was said to have been set aside for them by the government.
A lower court ruled last year that insurers aren't owed the money they were promised due to the addition of a provision that limited payments under the "risk corridors" program. Insurers say the ruling would enable the federal government to pull a "bait-and-switch" on them by retaining the payments.
"The U.S. Court of Appeals for the Federal Circuit by a 2-1 vote last year ruled in the case that Congress, in passing the appropriations riders, implicitly repealed its statutory obligation to pay them at all," Reuters reported. "The insurers appealed, arguing that Supreme Court precedents require much more explicit legislative language to eliminate a previously adopted payment obligation."
The Supreme Court is set to hear the insurance companies' challenge this fall.