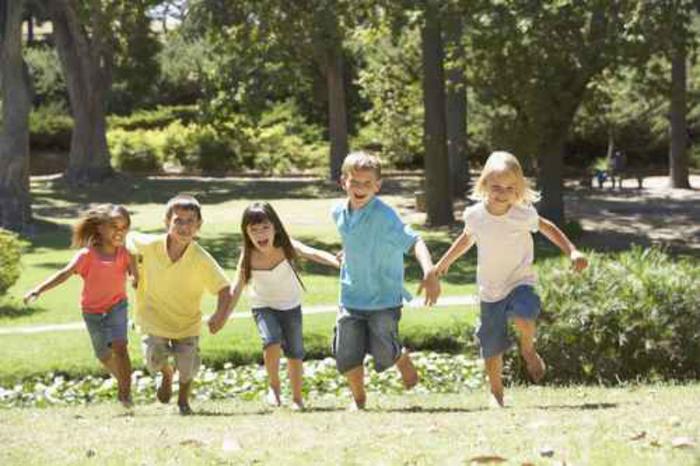 Providing a child with a healthy and nutritious diet and promoting activity are two of the best ways to avoid obesity and other health problems. Unfortunately, a recent study shows that most preschool-aged kids and their care givers aren't following the best practices.
Researchers from the Cincinnati Children's Hospital Medical Center found that only one child in nearly 400 adhered to the 5-2-1-0 guidelines, which recommend that children eat at least five servings of fruits and vegetables, view less than two hours of screen time, participate in one hour of physical activity, and consume no sugar-sweetened beverages daily.
Lead author Dr. Amrik Singh Khalsa says that the findings suggest that there is "ample room for improvement" when it comes to young children's health.
"Preschool children who are overweight or obese have a four-fold odds of being overweight or obese as adults," Khalsa says. "Preventing obesity is critical to averting obesity-associated diseases, such as metabolic syndrome, type 2 diabetes, hypertension and cardiovascular abnormalities."
Not hitting guidelines
For the purposes of the study, researchers conducted a 24-hour observational study of 398 preschool children while they were at child care facilities and at home with parents. Data on participants' diets and screen time exposure were recorded, and accelerometers were used to measure physical activity levels.
The researchers found that one out of every four children in the study had a body mass index that categorized them in the "overweight" category, and that their diets were not conducive to changing that. Only 17% of children consumed at least five servings of fruits and vegetables and half consumed at least one sugar-sweetened beverage.
In terms of activity and screen time, the results were mixed. Findings showed that 81% of children stuck to less than two hours of screen time per day, but less than one 1% were able to meet the one hour of physical activity requirement. The researchers say that further studies are needed to fully assess dietary and sedentary behaviors.
The full study has been published in Preventive Medicine Reports.