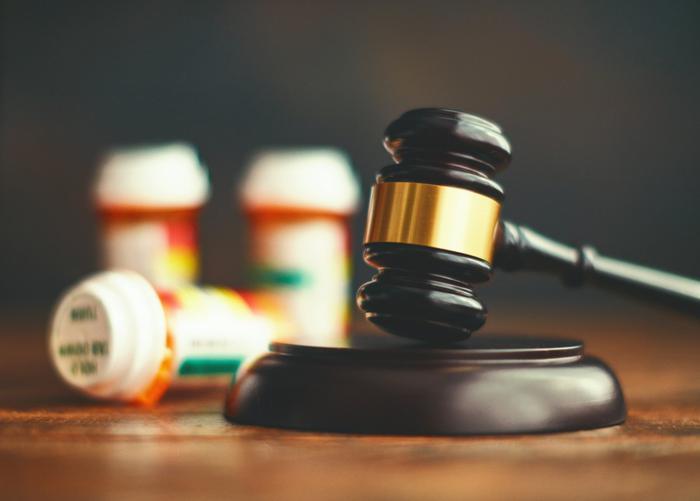 A group of state attorneys general are seeking $26.4 billion from three major drug firms and Johnson & Johnson, The Wall Street Journal reported on Tuesday. 
Citing sources familiar with the matter, the Journal said about a dozen states are seeking to help pay for damages created by addiction to opioid drugs manufactured and sold by the companies. 
The drug companies -- which include McKesson, Amerisourcebergen, and Cardinal Health -- are accused of marketing the pain pills in a way that "overstated" their benefits and minimized their risks. Distributors are also accused of failing to stop an influx of suspicious orders. 
"We believe this latest settlement proposal would be viewed as a favorable outcome and would expect the stocks to react positively to the news as a global settlement would put the uncertainty behind," JP Morgan analyst Lisa Gill said.
More than 3,000 lawsuits have been filed by states, local governments, and Native American tribes contending that drug companies helped fuel the opioid addiction epidemic through misleading marketing of the drugs. 
Litigation on the issue ultimately prompted OxyContin-maker Purdue Pharma to file for bankruptcy in September 2019.