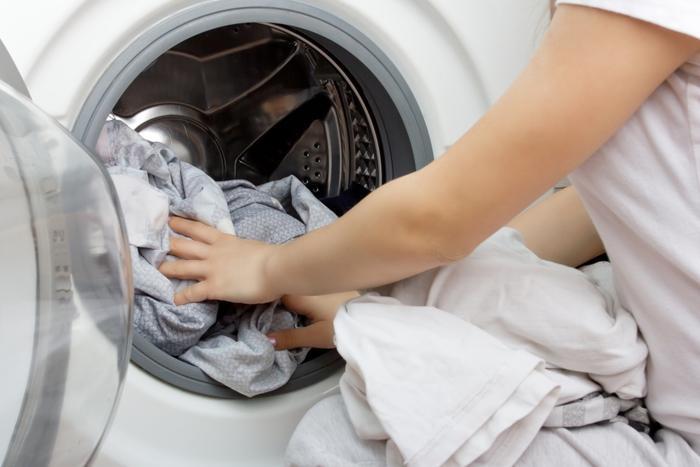 Late last year, researchers from Newcastle University discovered how using the delicate wash cycle can have negative environmental repercussions. Now, researchers from the University of Leeds have found yet another way our washing machine choices can be more eco-friendly and affect how frequently we're buying clothes. 
The study revealed that washing clothes in cooler water and shorter wash cycles is not only better for the environment, but it can also help keep consumers' clothes in better condition over the long term.
"We are increasingly familiar with the environmental threat posed by throwaway fast fashion, but we also know that consumers claim their clothes can lose their fit, softness, and colour after fewer than five washes -- this means it's more likely they will ditch them long before they are worn out," said researcher Lucy Cotton. "Using shorter, cooler washes is a simple way everyone can make their clothes last longer and keep them out of landfill." 
Making better choices
The researchers washed 20 t-shirts, all widely colored, in various washing machine settings to determine which combination yielded the best results for consumers' clothes and the environment. 
The longer, hotter wash cycle lasted for 85 minutes and peaked at 113 degrees Fahrenheit. The shorter cycle was just a half hour long and the water went up to 77 degrees Fahrenheit. 
To assess the environmental component, the researchers evaluated the microfibers that the t-shirts left behind. Because microfibers are pulled from clothes during wash cycles and ultimately end up polluting the ocean, the goal was to see which wash option would create the lowest number of pollutants. 
"Synthetic microfibres are released every time textiles are washed and account for more than a third of all plastic reaching the ocean," said researcher Dr. Richard Blackburn. "But microfibres from cotton and other natural sources are found in even greater numbers in the sea, and we're worried about their impact too." 
The researchers discovered that the shorter, cooler wash cycle helped reduce the number of microfibers by over 50 percent. It also improved the longevity of clothing items, as colors weren't as quick to fade. 
These findings are exciting for the future, as consumers can hang onto their favorite shirts or sweaters beyond just a handful of washes while also doing their part to reduce their carbon footprints. 
"It's well known that these cycles reduce our energy bills and carbon footprint, but our partnership with the University of Leeds is helping us understand how they also slow down the ageing of clothes -- keeping us looking smart, saving us money, replacing garments, and helping the environment," said Dr. Neil J. Lant. "It's a real win win win."