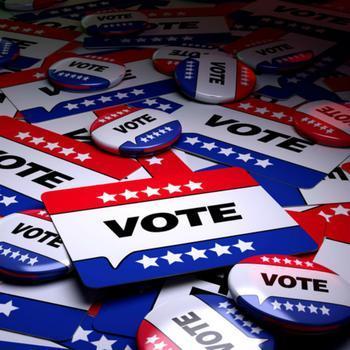 The time when the nation will decide who will become the next President of the United States is nearly upon us. Regardless of your political or ideological leanings, registered voters across the country should get out and make their voices heard on Tuesday. However, there are many that might be worried about how they'll get to the polls. 
Luckily, several companies plan on making the trip to your local polling place a little easier. Ride-sharing companies Uber, Lyft, and Zipcar are all offering unique deals on election day for consumers who need a ride to get out the vote.
Uber teams with Google
Uber has teamed up with Google to provide an in-app feature that helps users locate their polling place and get there. Just click on the "Find Your Polling Place" button in the app and you can see a list of Google-generated sites nearby.
Uber will be setting reminders in its app for consumers to get out and vote all day election day. For those who have never used Uber and will be requesting a ride, entering the code VOTETODAY will get you $20 off on your trip.
"Given the important decision people around the country will make on November 8th, we wanted to make getting to and from your polling place easier than ever," the company said in a blog post.
Lyft and Zipcar deals
Lyft will also be offering users a discount when they catch a ride on Tuesday. Those who take a trip to the polls using the service will receive 45% off on the ride, in honor of our 45th president.
The deal will be available from 7 a.m. to 8 p.m. For those who download Lyft for the first time, entering the code NOVEMBER8TH will get you $5 off your first 10 rides.
For those who want to drive themselves to vote but don't have a vehicle, Zipcar is offering free rentals on over 7,000 cars between 6 p.m. and 10 p.m. on election day. The polls close at 8 p.m. though, so make sure you make it on time.
"Zipcar selected the evening hours on election night to ensure that members who need to zip to the polls during the last few hours have free, easy access to transportation," the company said in a blog post.
Members of the service can take advantage of the deal via the mobile app or online starting now. New members simply have to download the app to get their free ride.