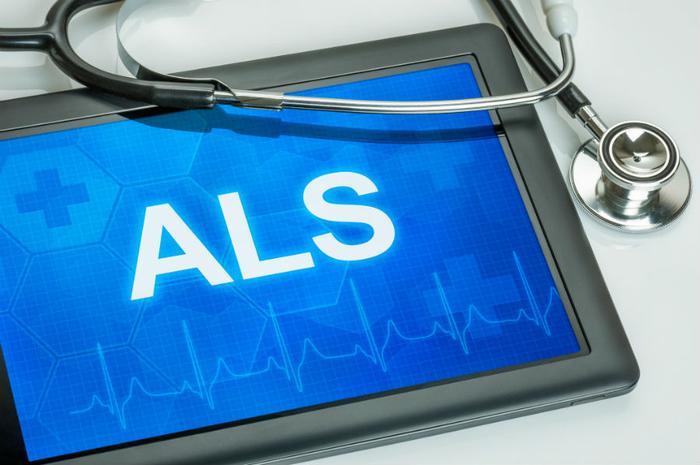 Amyotrophic lateral sclerosis (ALS) is a disease that is both progressive and incurable. For those suffering from it, finding physical comfort from the symptoms, or a viable treatment plan, can be incredibly difficult.
Now, researchers from the University of Alberta have found a new way to use an old drug that can help thousands of ALS sufferers.
"SOD1 is a protein that is known to misfold and misbehave in most cases of patients with ALS," said researcher Ted Allison. "We showed that [the drug] can greatly reduce the toxic properties of SOD1, including improving the health of the subject's motor neurons and improving movement."
Figuring it out
The researchers started by running tests on animals to try to identify a medication that could target the SOD1 protein, and telbivudine -- a drug currently used to treat hepatitis -- came out as the winner. 
"It is already proven safe to use in patients, and it has very good potential for repurposing to use in a new clinical setting against ALS," Allison said.
The researchers believe the most promising result from using the drug would be the improvement to patients' quality of life, since the drug would hopefully perform beyond what is typical for most other ALS treatments.
The researchers saw this as a positive breakthrough, as a great deal about ALS continues to be unknown, and it is through trials like these that experts can gain new insights that can benefit thousands of patients down the line.
"We don't yet know exactly what goes wrong first in the motor neurons or how the misbehaving SOD1 causes toxicity," said lead author Dr. Michele DuVal. "Because there is still much to learn about the disease, the ALS research community focuses on both understanding ALS and on developing promising therapies."
Continued efforts
Many researchers have dedicated their work to trying to help ALS sufferers, despite its many challenges.
Recently, the Food and Drug Administration (FDA) approved a new treatment -- the first in over two decades -- to treat ALS. Researchers found that RADICAVA, an intravenous drug made by Mitsubishi Tanabe Pharma America, Inc., slowed the progression of ALS by 33 percent.
"After two decades without a new treatment, people with ALS finally have access to a new clinically meaningful treatment option for this horrible, progressive, and incurable disease," said company president Atsushi Fujimoto.
In a separate study, researchers found that consuming high levels of mercury in fish is linked to developing ALS.
Of over 500 people tested, those that consumed more mercury-heavy fish were twice as likely to develop ALS. The researchers do warn that not all seafood should be avoided, as different fish contain different levels of mercury. However, consumers should be aware of their mercury intake for this and other health reasons.