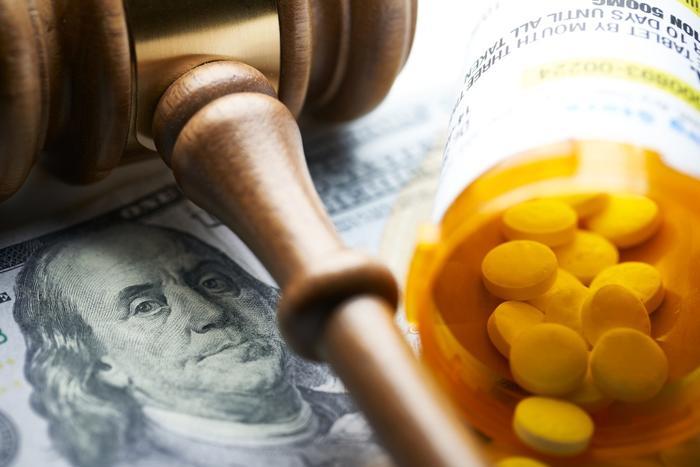 The Justice Department on Wednesday announced a new settlement with Purdue Pharma over its problematic marketing of opioid medications. 
Purdue Pharma, the company that makes Oxycontin, has for years been accused by federal officials of helping to fuel the nation's opioid epidemic through its aggressive marketing tactics. To date, the opioid crisis has claimed the lives of more than 232,000 Americans, according to the Centers for Disease Control and Prevention. 
Under the deal unveiled Wednesday, Purdue will plead guilty to three crimes. Purdue's charges include violating federal anti-kickback laws and conspiring to defraud the United States.
Purdue will admit that it deliberately hampered the efforts of the Drug Enforcement Administration by claiming that it had maintained a program to avoid drug diversion and by reporting misleading information to the agency. 
The company will also admit that it knowingly broke the law by conspiring with others to "aid and abet" the dispensing of Oxycontin and other addictive opioids from doctors "without a legitimate medical purpose," leading to the medications falling into the hands of abusers. 
Massive settlement
The settlement won't result in any jail time for the company's executives or its owners, the Sackler family. A criminal investigation into the owners is still being carried out separately.
The Justice Department says a large amount of money from the $8.3 billion settlement will go toward helping states and communities deal with the effects of the opioid epidemic. The deal will provide communities with "extraordinary new resources" to help treat those suffering from addiction to pain medication. 
In a statement, Purdue chairman Steve Miller said his company "deeply regrets and accepts responsibility for the misconduct detailed by the Department of Justice in the agreed statement of facts." 
"Purdue today is a very different company," Miller added.