Two pieces of bad news for PlayStation owners: In the past few days, multiple PlayStation users have reported that their PlayStation Network (PSN) accounts have been hacked, and the hackers made hundreds of dollars' worth of fraudulent purchases.
That's bad enough, but these users further griped that when they reported the hacks to Sony, the company offered them two bad choices -- pay hundreds of dollars to cover the fraudulent charges, or have their PSN accounts shut down forever.
Bear in mind, losing your PSN account means losing all PlayStation game licenses you've already paid for, too.
Yesterday, on reddit, a user going by "kadjar" reported that: "My PSN account got hacked this morning. Sony support has given me only two options: eat $450 in fraudulent charges and be unable to use my account for 6 months, or dispute the charges with my bank and have my account banned forever."
$600 fraud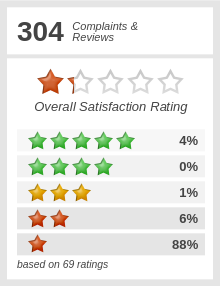 Kadjar says his PSN account was hacked and used to make $600 worth of fraudulent purchases, but when he griped to Sony about this, Sony said they could only refund him $150, not even in cash but in PSN credit:
This morning, I started receiving emails indicating a number of purchases on my PSN account.

As the transactions came in, one-by-one, it became immediately clear that my account had been hacked. I immediately logged into PSN and removed my card from the account, changed my email and password, and simultaneously launched support chats with both Sony and my bank.
Such a prompt response upon discovery of fraudulent charges is exactly what a responsible credit card holder is supposed to do, and usually leaves the credit card holder personally protected from fraud. Kadjar says that wasn't the case with PlayStation Network:
The Sony representative told me that they are only permitted to refund transactions of up to $150. He also informed me that I could dispute the charges with my bank, but by doing so, my account would be banned from PSN. As a result, I would permanently lose all of my purchases, including the Last of Us Remastered.

He also informed me that my existing PS4 had been deactivated from the network this morning, and that a new one had been activated. When I asked him to deactivate that new, mystery PS4, he said he could not. I then turned on my PS4, logged in with my new credentials, and attempted to activate my PS4 with my account, but it informed me that I could not activate it as long as there was another PS4 bound to my account.
Sony's policy is to only allow one PlayStation device or account deactivation every six months.
And apparently, canceling PSN accounts if the account holder demands a chargeback on a fraudulent credit card purchase is longstanding policy too; here, for example, is a November 2013 post from the PlayStation support network forum, from another user reporting "Account was banned or suspended because of chargeback."
After kadjar made that initial reddit report on Thursday afternoon, he discovered multiple other PSN owners with similar issues: hackers broke into their accounts and charged hundreds of dollars in fraudulent PlayStation game purchases, Sony expected the victims to eat the cost and threatened to cancel their PSN accounts (thus voiding all prior PSN purchases) if the victims filed a chargeback with their credit card issuers.
Kadjar advised all fellow PSN users to "Change your passwords, everyone. Better yet, don't have your credit card on file with Sony - if something were to happen, you won't be taken care of."
As of presstime, Sony has not responded to any media requests for comment.