Consumer Complaints and Reviews

I recently purchased the PS3 version of a game add-on when I intended to purchase the PS4 version. I contacted Sony via Chat and the agent said that a refund would be issued. I was disconnected from the Chat and was unable to get back on due to an error message (turns out my ID was blocked from Chat and I still cannot connect after a month).
A few days later I purchased the PS4 version of the DLC assuming the refund for the unnecessary PS3 version would be forthcoming. During this time I could not log on to Chat and was asked to use the AskPlaystation Twitter account for messages. I tried this for weeks but got no response from Sony. I finally stated that if I did not receive a response, I would submit a dispute with my credit card company. I contacted PayPal and explained the entire situation in my claim. When this was resolved I was locked out of my Sony account without explanation. I spent almost two hours trying to connect to customer service and was finally told I had no choice but to pay back the money or my account would remain banned. The agent reminded me that the terms and conditions were clear that no refunds were allowed due to Sony policy.
I have spent thousands of $ on Sony from the consoles to the games to the accessories and cannot believe they would ban me over $15 without even explaining the situation or responding to my messages. It is so difficult to get through to customer services and to be taken advantage on top of that is frustrating. I cannot imagine it would be difficult for Sony to add a simple check on their website that says "Are you SURE you want to buy this content for PS3?" when everything else I have been purchasing for months has been for PS4. It boggles the mind that they would not even be willing to refund the content they know I cannot use. And to ban my account without even giving me an opportunity to explain my case is really unacceptable.
If it wasn't for my children using the PS consoles to play with their friends, I would never purchase anything else from Sony until their policy became more human-friendly. I admit that I should have been careful when making the purchase but to be fair I tried to correct this immediately after I realized the mistake. It would take one of their programmers a matter of minutes to add a "smart" confirmation message before a user hits the payment button to avoid this entirely.

I got my account stolen on 9/25. It got banned on 9/27. I got it back on 10/4. Then it got banned again on 10/6. I contacted one of the reps online, and they said that because the perpetrator made purchases with a stolen card, and the transactions were disputed by the stolen card's real owner, my account cannot be un-banned unless I paid the $60 that was charged back to the card.
Basically, my account is being held hostage for $60. The two reps I spoke with said the same thing. They told me I needed to purchase PSN credits on Amazon and then contact them again when I have the $60 in PSN Credits and then they'll escalate the matter to have my account un-banned. Because I refused, they decided they couldn't help me so they ended the chat conversation. WTF! After reading through consumeraffairs, I realized that I wasn't the only one this had happened to. I'm not happy and I'm going to close my PSN account and just get an XBOX One S. This completely killed my relationship with PSN and Sony.

I went to buy some downloadable content from the PlayStation store and the system was down for maintenance, or so the error I received said. I tried three more times with only one successful. I clicked confirm purchase only once as the other three times I received the error message that the system was down. About an hour later I got four separate emails telling me I had made four purchases. I immediately called customer service which they refused to refund me the $75 dollars touting their terms of service.
I told them I had record of the errors on my system, they even acknowledged the error themselves but said that because I got emails and they had already put the extra downloads on my system there was nothing they could do. I reached out to PayPal whom the payments went thru and they found in my favor. They said that the system glitched and PlayStation had no legal right to my money, now PlayStation is holding my account hostage saying I am banned until I give them the $75 for the crap I never wanted and told them to remove from my account. I feel like I am being blackmailed.

I concur with the numerous complaints listed here. I, too have spent copious amounts of money for add-ons. My son tried to download a Madden 17 add on and was unable to do so because of a maintenance issue on psn. I tried 3 times to contact them via chat to get it resolved to no avail. The first attempt took 30 mins to connect with live chat. It was close to 8pm PST and in the middle of the chat I was disconnected. When I attempted to reconnect I got a message saying chat was no longer available. Next day, tried again only to be left hanging on chat for 35 mins. Btw it said average wait time 10 mins, so I hung up.
Calling was even worse. I contacted PayPal to get my money back $9.99. PayPal concurred with me and reissued my money AND this is where the nightmare began. PSN banned me. In order to fix this I had to buy another $10 PSN card, contact them with a code and I am still waiting for the ban to be lifted. Was told 24-48 hrs, now told 24-48 "business" hours. So now I am out $10 and hours of time wasted. Talk about "guilty until proven innocent scenario". They have my money and I still have nada. What gives. Very unprofessional customer support, to the point that they are obnoxiously annoying with their "can I help you with something else today". Seriously, maybe they should work on the issue at hand and get that resolved. Do everyone a favor and stop patronizing customers.

Banned when disputing unauthorised transactions by Sony after a fault on their website. Customer services are crazy bad. No time goals for any complaints or call backs. They are untouchable it seems, unless you're a hacker then they have no power to protect your account. Want a new console? Maybe try another system.
How do I know I can trust these reviews about Sony TVs?
611,656 reviews on ConsumerAffairs are verified.
We require contact information to ensure our reviewers are real.
We use intelligent software that helps us maintain the integrity of reviews.
Our moderators read all reviews to verify quality and helpfulness.
For more information about reviews on ConsumerAffairs.com please visit our FAQ.

I had to cancel my grandson's account and wipe the PS4 HDD to remove all games and account information. I then opened an account in my name on the very same console. Had all of his information from the closed account along with the names of the games I had purchased in digital form. I contacted PS to get a voucher for those games and was told there was nothing they could do. The games were lost because they could not transfer to my account once they were removed from the system. I informed them that I did attempt to back the games up but they kept trying to restore the account I had closed. I told them I paid for the games and that I would like to get them back. I told them that they almost force you to buy digital games because there are quite a few that only come out that way before they are released on DVD. I want either my games or my money.

Last year I signed up for a PlayStation Plus membership. This year I was charged again due to an auto-renewal that I was automatically signed up for but was unaware of. This caused my balance to fall into the negative so I also received a NSF charge from my bank. First I went to deactivate the auto-renewal on my PlayStation Plus membership, but I couldn't figure it out. I ended up having to Google how to deactivate it and even then it took searching through several results for the correct answer.
I then contacted PlayStation network and expressed my frustration at the policy and the additional fees it had incurred but all they did was offer to take me off auto-renewal. They didn't seem to care about the additional trouble they had caused me as a customer due to their lack of transparency about their membership renewal practices and the difficulty in discontinuing the service. I have been extremely happy with PlayStation up to this point but this whole experience has completely ruined that. I will not be renewing next year, I will seriously reconsidering purchasing any more games through their service, and I will no longer recommend PlayStation as a good product.

I've spoken with Sony customer service support for 2 weeks about refunding a game that ain't working at release and I paid full price. I never asked for a cent back before and I've been treated like a liar over 59 dollars when I don't even have an idea how many money I gave that company over the years. I did not ask a refund for a triple A working game, but for the infamous No Man Sky. I played it for a few days to discover that the last crash I received completely corrupted my game save data. I immediately asked for a refund after that since I was already getting tilted by the amount of crashes, and when it corrupted the save I literally cleared up my mind.
Sony customer support said that I had to contact myself hello games to obtain from them an allowance to refund the game. I mean this is not even legal. I've told them that my contract is with psn and it's incredible to ask me to fill a refund request to a company that has very little to do with my purchase, nevertheless I contacted them 2 weeks ago and still ain't got an answer to this date.
I've spoken with many of them because I already understood that their judgment is arbitrary. To the same problem several assistants gave different answers. A couple said I had to contact hello games myself, others just said that I downloaded the game and even if it crashed and was unplayable I wouldn't have a right to refund (incredible, right? They can put any file they want over there and if it doesn't work it's your fault for buying it and trusting into the psn quality because you ain't got telekinetic powers to see if the game isn't bugged before you even have a chance to try it on your machine).
And this is it, I either have to wait for years for a bunch of scammers to contact me (hello games) and allow something that in my continent (europe) is defended by law, and, I'm pretty sure that even then I will not have my refund because with that trick they achieved the objective of making me lose time. Or, as some assistants said I'm simply screwed and whenever I download broken games from psn, I have to consider myself legally robbed and can't do anything about that.
All this because they think that their terms of service are above the law when it's even written there in the end, the terms of services are valid in the limits provided by law. In fact on the PlayStation site there is a page that is ignored by the whole customer support, and is there just to make europe think they respect the law. At the bottom of it there is a paragraph saying: "You may also request a refund by using the form located here. You may want to refer to the purchase confirmation email you received when you made your purchase in order to complete this form." The linked page is this one: ** (This is the Uk version. I'm italian and it's identical since it's an european law. You can check it by changing en-gb to it-it). And it says since the beginning:
"Right of withdrawal. You have the right to withdraw from the service named below within 14 days without giving any reason. The withdrawal period will expire after 14 days from the day of the conclusion of the contract. To exercise the right of withdrawal, you must inform us of your decision to withdraw from this contract by an unequivocal statement (e.g. a letter sent by post, statement made over the phone, fax or e-mail). You may use the attached model withdrawal form, but it is not obligatory."
And then there's the form to compile. I can anticipate it's all a lie. They will still request a reason (breaking the law), strategically making you lose time and hoping you'll ignore the form. I've sent this form compiled and all I got was a classic answer from the support request still brainwashing you with their illegal terms of service. All the words written in that page are a lie. You've no right to refund without giving a reason in the 14 days. The moment you give sony your money they're gone. Needless to say that they literally transformed a righteous refund into a calvary that made me discover how bad as a company sony is. They should care more about the customers that supported them for a decade instead of caring about those 59 dollars.

I simply wanted to buy a game via the ps3 store, and upon spending $44.97 did not actually get the game. Nowhere was it listed that the game required the disc itself in addition to the modifications you could purchase via the store. The 3 mods purchased were also GREATLY over priced. I bought mods for the game, Skyrim. As you can see the above listed price for mods only, go here to see the price of the full game, mods included, ** - Now please keep in mind, that is not the cheapest this full game can even be purchased.
I sent a request for a refund via their personal chat. The "agent" stated that they could give me a one time refund since otherwise this company has a no refund policy. I asked simply for a refund. The agent used lingo I did not understand two separate times asking if I wanted it returned to my psn wallet. I just saw the word wallet and thought it would mean my credit card used. Then when he said, "It's been returned to your ps store wallet", I began to inquire what that meant. What it meant was, I did NOT get a refund to the money spent. I brought this to his attention and he condescended me with the words, "Well I already asked you twice if you wanted it in your psn wallet, and you confirmed it." We went back and forth briefly and he did finally refund it to my card. I do have entire screen shots of the conversation if any should inquire. With all the above stated, I do not recommend this disingenuous company to anyone.

Not only my PlayStation 3 account is suspended also PlayStation 4. I can't believe this. I had purchase a PlayStation plus membership for one year for the first time and all this happens.

I literally just got off the phone for the 2nd time to the Playstation Australia Network Support and I'm more frustrated than ever. I simply rang to issue a refund of a game I purchased from the Playstation Store to find the gameplay was faulty and to my experience in gaming not playable. Where Playstation then told me they won't issue refunds under any circumstances so I took it upon myself to look into the reasons why.
First of all I asked to speak to the support person's supervisor which I was then told he won't because he would tell me exactly what I've been told already which I replied "I still want to speak to him please" and was told no, more than several times. This went on for about 5 more minutes after I explained I've been a supporter of Playstation since day one and I am even an active member of Playstation Plus to which he just sighed a lot and did not give a care in the world for my issue. Just blatantly said there was nothing he could do and still I was never allowed to talk to his supervisor.
I then called a second time after looking through the refund policies on the Playstation Australia terms and conditions which read 'If a game has been downloaded or played a refund can't be issued unless it is FAULTY.' Now after reading this I told this to the new Support person which she replied "sorry we can't help cause no one else has made a complaint about this issue." WTF! So I said "what about the customer always being right" and she replied 'they're not'.
By this time I was pretty frustrated and again this went on for another 5 min or more where I was told by her that I have to now get a letter from the game developers to highlight my issue as being a problem and then send this letter to Playstation who will then take this into account but will may still not issue the refund. Please help with some knowledge I can use to help me with this problem. I'm sick of being put down by these big companies hiding behind their phones in other countries that don't care about their customers. By the way the game was only $13.00. Sad I know but it's the fact they don't care. Sorry about grammar issues.

First off my account was banned for violating community terms of service for something I didn't know. I could not post in my own community and first time didn't get a warning. Didn't get banned for a month. 2 months I got permanently banned. Called Sony about the issue. They told me about the violating community terms of service. I said "OK could I please see any proof of what I have done." and they said "no" and I said "why" and they said "we can't explain that to you. You'll have to write a letter to Consumer Affairs" like that's going to do any good. And then weeks later they ban my IP and this time I know for certain I didn't do anything, and I call and they tell me my IP is banned for violating terms of service and I ask why and I get a run around and I had my account 7 years no problems.
Bought games and add ons on PS3 and PS4 digital and probably spent over a $1000 or close to and I am not the only person this has happened to. I use to love Sony now I despise it because look what's happened. It seems that every time I turn around no matter if I'm doing anything wrong or not they keep basically screwing me and it's not right and they're about to lose a valued customer and several more after myself. If this doesn't get resolved then I'm taking my business to either Xbox or PC and tell everyone to go to them instead of Sony. That they're nothing but rip offs and scam artist themselves. Sorry I'm just stating the facts here. I mean it's basically stealing and they don't care because it's not coming from their pockets so why would or should they care. It makes me sick.

My 12 year old son had his account suspended over a $10 fraudulent charge, we were forced by Sony to go to the store, buy a $10 Sony gift card, call back & give them the code. Then we were informed the service would be restored within 24 hours? They wouldn't let us pay with a debit card. 2 days later still no service. Called back, Sony support said they are still working on it? Biggest electronic company in the world making BILLIONS UPON BILLIONS from 12 year old kids & they can't restore a service that was paid & verified from 2 days prior! WTF. Where is the old X-box?

I have been with Sony since the PS1 era and this last week was the breaking point. My husband and I are both gamers so we own 2 PS3/4s and they have this 6 month grace period deactivation, okay, no problem we just activate our 2 consoles we own. Wrong. My husband's account was hijacked (although, lucky for us no cc info was stolen). We messaged Sony to tell them his account was stolen and they told us too bad. Which is pretty depressing considering we own 2 PS4s why would we want to give our information away? Even before we had the 2nd one, we never gave our account info to other people.
We asked to speak to a supervisor. They had us fill out a form that requested the serial number to the PS4 that was his primary, still told him to screw off. Even though that PS4 has been his primary for 3 years (pretty close to launch) they still said no to him lmao!! Apparently PlayStation prefers to give their hackers a benefit over people who are victims. We are going to be getting rid of our console/s and convert to PC gaming. :) If a company rather support their hackers, I am not going to have any part of it and not be treated like a criminal when we clearly followed their regulations.
Hell, I heard Xbox is a lot better with these kind of issues. Might as well buy that console versus a PlayStation. At least Microsoft cares about their consumers if their account has been compromised. If anyone is wondering whether to buy an Xbox or PS4, take what my husband and I went through as a warning with Sony. Hopefully more folks will stand up against PlayStation and one day people will get their account back. A little side note, if you get hacked and your cc info was stolen along with it, be prepared to get your account banned or just deal with the fact Sony will only reimburse you 150 over whatever amount hacker spent. They hold your account "hostage" until you pay your "ransom".

Apparently, I've given Sony and its consoles way too much credit over the years. I just hopped on my PS4 for the first time a couple months due to a busy schedule only to discover that my membership to Playstation Plus has expired. I had only planned on playing for a couple of hours and reconnecting with old friends before having to take another indefinite break. There's absolutely no way I am going to repurchase a PS+ membership just so I can play for a few hours then not be on again for a couple months.
Sony Playstation has officially lost my business and my support as a consumer from this day forward. I'm sick of paying $100 for Internet as well as whatever it is that Sony charges for PS+. I've invested at least $150 in COD: BO3, just like I have always done with CODs in the past and yet Sony continues to suck funds out of my account. Never again Sony, you people need to get it together and stop screwing over your loyal customers because this former customer will be moving on and I recommend the same for anyone else who's absolutely tired of paying twice just to play online. Good bye Sony.

After several emails and attempts to receive a shipping box to send in my PS4, the box finally arrived. I shipped it off with my PS4, my backup hdd (the standard ps4 hdd), and a note requesting that if the hdd must be removed, that the current hdd be sent back to me. After several days, a package arrived at my door and I quickly dove in. My Seagate 1TB sshd was not in the box or in the system, but a 500gb toshiba had been included.
I emailed them and called customer service multiple times only to arrive at the same decision "You should have taken it out and replaced the older hdd". Nowhere in the repair guidelines does it say that replacement drives are not allowed nor does it say they have the right to KEEP MY PROPERTY. To add insult to injury, the current hdd doesn't even have the PS4 software on file, so I must now go through the process of reinstalling that in order to just have a working playstation again. I have always been an Xbox fan, but tried my best to love the playstation as well. With service like this, that will no longer be the case. My Star Wars PS4 goes up tomorrow (minus a 1TB sshd).

I've had a Sony account over 6 years (and a Playstation since they've existed) without any problems. 7/16/16 at 9:17 am PST someone hacked my Playstation network account. I got an email telling me my ID had been changed. By 9:18 am two purchases had already been made. One of the purchases was to a card I deactivated which was then changed. In all I received four emails in less two minutes all related to the fraud. I contacted Sony through chat. They were able to find my account even though I had no email to it and told me it was banned due to the fraudulent charge that'd been put in dispute. I was glad they froze my account. Then I was told that in order to get my account unbanned I had to pay the fraudulent charges off. I was told to pay a thieves bill in order to get back what is rightfully mine.
I asked for the email associated with account so I could do so. Josselyn told me that for security reasons she couldn't give it to me. I asked "How am I supposed to pay then?" She said "Get a PSN card for the amount, contact us and after paying we'll unban your account and change the email." Sony you make great products that have lasted me many years. Knowing the customer service regulations you've created and that you pay employees to enforce on your customers, even when they're clearly a victim, is my motivating factor in living a life without Sony products.

I purchased DLC for the Witcher 3 game which was originally bought from the US but my PS4 account is from Middle East. When I knew the game won't be installed I didn't download the DLC I purchased because their refund policy says if the DLC is downloaded or streamed the user won't be eligible for a refund, although I explained the matter to customer service over and over they rejected my refund request because the game and DLC are from different regions and they assumed that I downloaded the DLC. Why would Sony allow the DLC to be purchased when their system doesn't allow the DLC to be installed if the DLC is not compatible with the account region? It's ridiculous and disappointing to deal with their customer service.

Terrible customer service from Sony. Purchased a Playstation Vita Plus bundle from them. It came with 1 year of PS+. I was saving it for spring break as I didn't want to distract myself during school. When I opened it, I found out they used a voucher code for the 1 year of PS+ instead of the standard card and it expired the week before spring break! I didn't think it was that big of a deal so I talked to their customer rep by chat and their rep explained to me that they have a policy not to honor expired vouchers. The rep was nice and understanding enough to let me know that the policy is for free voucher give-aways and my case should be special since I paid money for it but unfortunately the chat rep and his manager had no power to do anything and that I should try calling.
Unfortunately for me, the phone rep was not as understanding and strictly told me "no can do." Overall really negative experience with the customer service. Why even use a voucher in the first place and with a expiry date? On top of that there was no warning on the product box. It's even illegal in most countries to sell vouchers with expiry dates because of consumer protection laws. Sorry Sony you've put me off your brand for good. Used to be a fan but you've lost my trust and I will never buy your brand again.

This was the worst customer service I have ever experienced. Basically PlayStation refused to help me recover my account. They had an automatic update and I cannot log in now. I lost years of trophies and games. I ask for assistance... their response was oh well, I should remember my credit card number from 4 years ago or I should remember my PS3 serial number. (BTW I had 3 PS3s because they always broke.) There is no other ways to verify who I am. Just two things? Seriously! What about PayPal, birthdates, purchase history... nope, just can't help. Just the worst customer service ever.
The manager should be fired. I asked for a customer service email, this does not exist according to the customer service manager. (Wow who requires their customers to do everything with their account via email but does not have their own email?) I just want someone to help and every solution I offered was rejected. Just the worst customer experience ever! Now I need to do everything via snail mail for my account. This is ridiculous.

Has an attorney looked at all of these complaints? Sony is making a lot of money on us. I was hacked and the hacker bought $150 worth of games. Sony said they will reimburse me in 3-5 days, but I had to tell my bank as well since it went against my credit card. My bank denied the charges since Sony did not provide a refund in the promised 3-5 days. So Sony froze my PS4 account and will not release it unless I pay them the $150 bucks that someone stole! Sony is complicit in theft! Now they refuse to reimburse me. After I read all of the below, where all these people have had the same thing happen. I will not be paying Sony $150, I will be selling my PS4 and if they try to come after me for the debt, I will be calling an attorney.

How does these big gaming corporate businesses stay in business! My biggest thing with PlayStation is the huge lack of compatibility. For example, I love the PS vita. But if you want any older games like Crash Bandicoot, Earthworm Jim or Sonic, it's impossible to get them on the PS vita. I know one reason why is the growing market for iPhones, etc. My second major complaint is customer service. About four years ago I created a PS account on my vita. But my email got hacked and I had to create a whole new email. From there, I had to call customer service to switch over my PS account to another. I ended up losing every game and product I had purchased. Customer service said "There is nothing we can do about that." Oh it gets better!
During all this switching PS accounts they wanted me to create another email address again. I had to jump through hoops and spend hours on the phone for nothing. If more people stood up to these tyrants who think they have the market cornered, either by NOT PURCHASING THEIR PRODUCTS or filling enough lawsuits and complaints, then maybe they would rethink their terrible marketing strategy. I will no longer buy their products or services in effort to boycott idiocy.

Personally, I work in customer service, so I know good customer service from bad customer service. The people at Playsation DO NOT CARE, whether it is a few bad apples, or a systemic issue that comes from high up (which may be likely judging from these reviews), the bottom line is that you take a risk when you make any kind of purchase from the Playstation brand.
I have contacted the Playstation customer support on two issues, once a year ago because I made a purchase by accident. I was advised that I cannot get a refund and eventually after arguing with the person, they said they would refund my PSN wallet (even though I made a purchase with a credit card and wanted a refund to that) I said sure. I never received my refund, additionally the person threatened me via the chat and said they would band my account. Now I have thousands of dollars I have spent on PSN so I couldn't have that, so I was basically forced to own something I didn't want and if I spoke up, I was threatened. Great experience.
Despite that, I still buy games from the PSN store on sale because I love my video games and devices from Sony. Now I just had to contact them again today, I was asking for a refund on something that dropped in price that I have not played, according to Sony they will refund you if you haven't played. I didn't even want to return the item. I just wanted to get the price difference back into my PSN wallet.
The person I spoke to was short with me, rude even, and could care less, they told me it would take 3-5 days to get reviewed and then they brushed me aside and off the call. I didn't get any kind of confirmation email or number and I felt deflated after speaking with the rep. I have zero confidence that anything will come of this and basically I'm back to another round of BS from Sony's customer service. Overall, I like the Playstation products, but the support is absolutely terrible. I recommend buying your Sony products from a retail store where you will have more control on returning items due to good customer service provided by retail stores.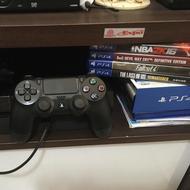 I surprised my husband when we got married with a gift. I knew how he loves to play with different consoles like xbox and wii, but saddened by the fact that he had to leave his consoles at home because he had to share it with his brothers. He's been wanting to have a ps4 for a very long time but wasn't able to indulge in buying it because we just got married and there were a lot of expenses and things to pay for.
Being the sweet person/girlfriend/wife that I am, I went to the nearest game store and got him one complete with the games that he likes. I put the controller inside of a box while hiding the console somewhere and let him open the box when he got home. He was nearly in tears when he opened it and saw the ps4 controller and was very thankful for my little surprise. He knew he's got a ps4 console hiding somewhere in the house. He told me that it was one of the best gifts he's received so far from me.
Since then, he's been always busy with it and even plays with his friends online with similar games that they have. He's had it since 2014 and he still loves it and plays with it any chance he gets. I also had the chance to play it and bought myself a game that I will enjoy. I got the Plants vs Zombies game and definitely had a blast playing. However, the games are kind of expensive so he saves up in order for him to get a new game.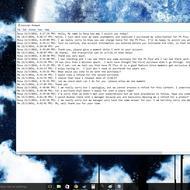 Now any online game requires PS Plus! I accidentally ordered a 2 year subscription ($49.99 per year twice). When I contacted customer support they denied my refund for the second year. I explained how unethical it was to deny me a refund for something I can't use until 2017 and they still would not help. I let them know that it was grievous enough to turn me away from PlayStation for any future gaming needs and take the time to write reviews to warn others... They still wouldn't help.

PlayStation 1 has to be the best video game console of all time. Say this to any kid that grew up playing video games during the 90s and none of them will disagree. To me it was the golden age of gaming: the graphics might be considered crappy now, but for us kids seeing 3D on our games for the very first time, it was magic. Then there was the unlimited pool of excellent video games, ranging from JRPGs, adventures, fighting games, racing games, etc. I could probably name a hundred games that I played on PS1 right now and it still won't be enough. Final Fantasy 7-9, Crash Bandicoot, MGS, Tekken, the list goes on and on.
Then the PS2 came around, an improved version of the PS1 with better graphics and even better games. Though the games might not be as memorable, they were still pretty awesome. Many of the PS1 game franchises were continued on the PS2 and they were all a delight to play. And finally, the PSP rolls into town. Again, excellent games and the fact that it's a handheld meant that I could bring it to me anywhere and play with it anytime. It also introduced wireless connections so I could play with another player without having to resort to a wire connector.
All in all, all three PlayStation consoles have a special place in my heart. Thank you Sony for making my childhood and even parts of my adult life awesome. I've been through a lot of bad things in my life and these consoles helped me weather them all. Perhaps when the new Final Fantasy 7 remake arrives, I might finally come back to the PlayStation world. Till then, I'll be happy to relive all the wonderful memories I've made by playing my old console games.

I had gone to log in to my PS4 yesterday when I got a message that I was banned. I was confused being I had never gotten any email, and all I do is play games that I've downloaded, and watch Netflix. I then had to spend an hour searching for the phone number that they do a very good job of hiding and found out that they were only open Monday-Friday, and I was calling on a Saturday. I decided to look for their online chat feature and had to wait 30 minutes to get connected with that. I asked them why I was banned, and that there should be no reason.
Their customer service department was very, very rude. Talking to me like I'm a criminal, and explaining how I'm in debt to them, which is stupid. I was supposedly in debt because we opened a claim against them to get money back for a service that we had canceled more than one time. When I explained that, and said there has to be something that they can do on their end to fix this issue, and they said the only way to get this fixed was to pay them $9.99 back, being that we won the claim, which is absolute bullshit, and I made that known to them. Why should I continually pay for a service that I keep canceling, and they keep charging me anyway, even though they say I won't further be charged? In the end my husband, and I decided to pay this to get this done and over with, but we are very pissed that we are paying for a service that we clearly told them to cancel.
I made it clear that we're thinking of discontinuing doing business through them, and just not owning any systems anymore. If I tell someone to discontinue a service, and they keep charging, that is classified as theft. We had 2 other claims that we're just dropping to avoid this hassle in the future, but it's not right, and it surely isn't proper customer service in any way. I felt so uneasy that I even saved our chat conversation for further legal protection on our end. If anyone is reading this before deciding whether to go with Sony or Xbox, I say avoid Sony, their customer service is the worst ever. They're bullying, con-artist thieves, who really don't care about their customers!!!

I am writing this review a month after my experience with Playstation, so I am not angry in the heat of the moment or anything like that. Without question, Playstation has the worst customer service of any organization I've done business with in the past 10 years. If an attacker cracks the password for your account, you are completely hosed, and Playstation will do nothing to help you, even if you can prove that you are the real owner of the account. Your games are gone, and you are responsible for all charges. You can show them that you physically own the Playstation console associated with the account. Doesn't matter. They give the hacker all your content for 6 months. I have had every Playstation console since the original, and this was the last straw, and I've simply put my PS4 in the closet and moved to Steam. Its a shame because the console itself is great, but they treat their customers like dirt.

I recently called the bank when I noticed unauthorized charges on my account. They were for Sony PS4 "Silver" for Destiny. I purchased one at $9.99 and one at $19.99. My account showed two of each. The bank reversed the overcharges. I didn't give it another thought. On Friday night, I logged on to play Destiny with some friends. We had a big marathon planned for the weekend. I got a message my account was banned or suspended. I'd received no email, message nothing... no warning. I tried to find a number to Sony... no luck... they hide it extremely well as if they are so good, they don't need to provide one. I went online and searched the internet and found a number in a blog about twenty minutes later.
I called and was told my account was banned because I reversed the charges. I told them I'd only ordered one of each and not tow. He said the only way they would remove the ban was to pay the debt owed... didn't care about whether it was initiated by me or not. He said afterwards, I could then call back and ask for a refund through Sony. I thought, I've got my friends all lined up... waiting for me. So I paid for the cards. He took the codes and then came back and said I'd have to wait 24 business hours before they would remove the ban. I told him that was unacceptable. He knew about the urgency of my getting back on and didn't say anything about the wait beforehand. I thought this was a bit devious on his part. He basically said, "Too bad... that's the way it is."
I've been a Sony customer since PS1. Have never had a problem until now. I am angry they didn't send a message or email... nothing to explain the issue. It's as if I was treated as the enemy, a criminal. I had a legitimate issue... So, I go on the internet again and find the complaints listed in Consumer Affairs and here I am. I am astonished at the number of complaints so similar to my experience. Sony is not worthy of my patronage. At the end of the day they are just games I play. I'll find another group of friends to play with (unless I can get them to jump ship with me). I feel like I'm being held hostage. I had a legal reason to take the action I did. I have a lot of money tied up in online games as well as games I own and play online with. I've earned trophies and have a lot invested in the stupid console... that they can just take ALL of that away seems criminal.
I have no recourse. They're simply bullying everyone. What adds insult to injury is the "customer service" department. What a misnomer. It's more aptly called "customer harassment" service. Sony sucks… their new slogan. Goodbye Sony. Hello XBOX! My son's been after me to buy XBOX. He warned me as well... said they weren't good because of the issues with customer service... the lack of... This debate about which console came when PS4 vs XBOX One arose, I chose poorly.

They banned me from PlayStation network saying that I owed $172.99. I bought several games of the PS store and they said they never received my money... but how can they not get my money. When you buy a game on PS store they automatically get the money. How can you buy a game from there without money in the wallet. Sony can suck a **. Then they said that the bank took the money back from me into my account and I called my bank and they said that everything was fine, that they didn't get any money back and that everything should be fine... so my ** question is to PSN where's my money. They won't let me get back online until I pay that amount, and they won't even let me play the games that I've already paid for ** PSN simple. I'm moving to Xbox.
Sony PlayStation Company Profile
Company Name:

Sony TVs

Year Founded:

1946

Address:

550 Madison Avenue

City:

New York

State/Province:

NY

Postal Code:

10022

Country:

United States

Website:

http://www.sony.com/