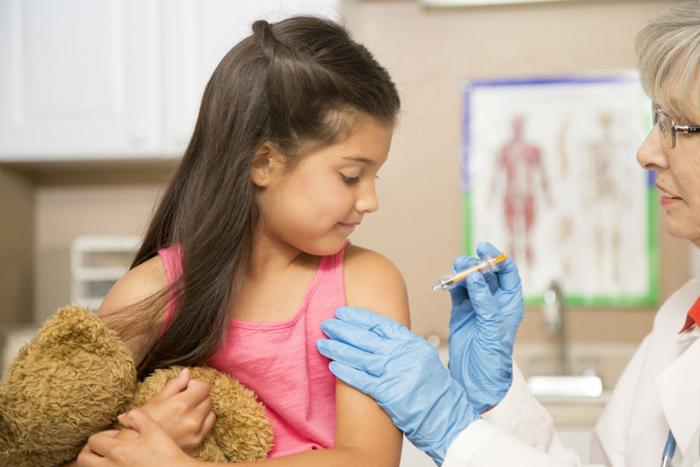 Following last year's particularly severe flu season, the American Academy of Pediatrics (AAP) is recommending that all children aged 6 months and older get a flu shot as soon as the vaccines become available by the end of October.
The group's recommendations for the 2018-2019 flu season follow a flu season during which 179 children died from flu-related illness and thousands more were hospitalized in the U.S. Health officials estimate that approximately 80 percent of the children who died were unvaccinated.
"The flu virus is common -- and unpredictable. It can cause serious complications even in healthy children," said Dr. Flor Munoz of the AAP Committee on Infectious Diseases. "Being immunized reduces the risk of a child being hospitalized due to flu."
Protection against influenza
The AAP advises pediatricians to offer flu vaccine injections to all children 6 months and older.
Injections are recommended since the nasal spray vaccine has been less effective in the past two flu seasons, the group noted. However, the nasal spray vaccine can be used for children 2 years of age or older who would not otherwise receive the flu shot.
"For instance, if a child refuses the flu shot, or if the physician's office runs out of the injected vaccine, the nasal spray would be appropriate," the AAP said.
Specific recommendations
Children between 6 months and 8 years of age require two doses the first time they are vaccinated against flu. Children 9 years of age and older require only one dose, regardless of their vaccination history, the AAP said.
Children with egg allergy can receive the flu vaccine with the same precautions considered for any vaccine. Pregnant women can be given the injected flu vaccine at any time during pregnancy.
"The effectiveness of the flu vaccine varies and is affected by factors such as the child's age, health status, vaccination history and the strain of influenza circulating in a community," said Dr. Henry Bernstein, a member of the CDC Advisory Committee on Immunization Practices and an Ex-Officio member of the AAP Committee on Infectious Diseases.
"We urge parents to talk with their pediatricians now to avoid any delay in getting their children vaccinated."