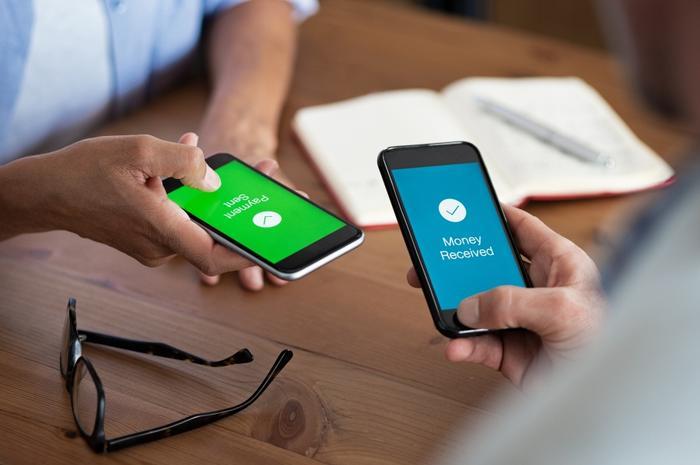 If you're not using a payment app at least some of the time, you may be in the minority. Technology that is used to pay for things appears to have caught on with consumers in a big way.
Innovation Now, a public policy coalition made up of Amazon, Apple, Google, Intuit, PayPal, Square, and Stripe, has published a survey showing that 66 percent of consumers use -- or have used -- one of these apps.
The survey also delves into the reasons for the apps' popularity. In many cases, they're used by consumers who don't have a traditional banking relationship. 
"Technology companies are leading the way with innovative payment apps that are a vital part of everyday life for millions of Americans, especially the underserved," said Brian Peters, executive director of Financial Innovation Now. "Millions of Americans rely on fast and innovative payment apps to make their life better and easier every day, and consumers trust technology companies to build and deploy the most advanced measures to protect their customers."
Security features
Security may also be a reason more consumers are turning to payment apps. Hardly a month goes by without a report of another data breach exposing credit card numbers.
In December, convenience store chain Wawa disclosed a massive data breach that compromised payment cards for 30 million customers. It was later categorized as one of the largest ever payment card breaches. 
In January, BP introduced an app with a payment feature that allowed customers to pay for their gasoline purchases with the app rather than swiping their card at the gas pump -- the point at which their card information can be stolen by skimming devices.
Potential risk
But payment apps can pose their own security issues. Badcredit.org, a website for consumers with spotty credit, warns app users that their sensitive financial information can be at risk if their phone is lost or stolen. 
It says devices should be protected with strong passwords and have robust protection against malware if a person is using a mobile payment app.
Even though young people are most likely to be using a payment app, the practice is being adopted by older consumers as well. Eighty-three percent of people aged 18 to 24 are using an app to pay for purchases, along with 57 percent of consumers aged 50 to 64.
Most of the tech companies making up Innovation Now have a payment app product.