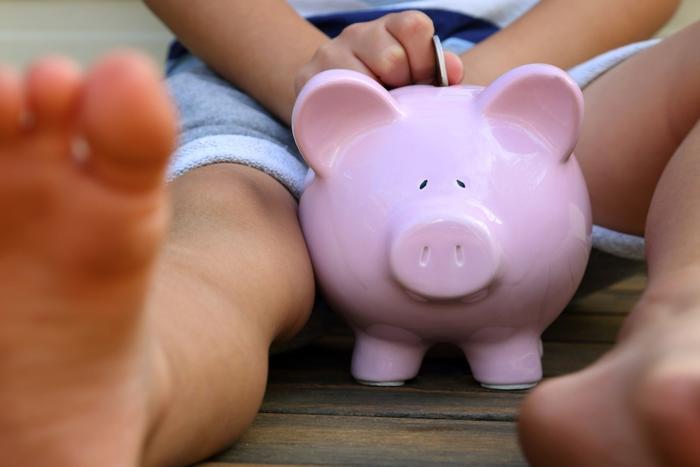 A survey of parents has found a rather large disconnect between how parents view a child's allowance and what the child actually does with it.
The survey, conducted by The Harris Poll for the American Institute of Certified Public Accountants (AICPA), found 75 percent of parents say the most important reason to give their children an allowance is to teach good money management skills.
However, only 3 percent of parents said their children primarily save the money they get. The other 97 percent say their children usually spend their allowance.
"One of the best gifts we can give our children is a solid education on how to manage their money," said Gregory Anton, chair of the AICPA's National CPA Financial Literacy Commission. "Simply handing money over to a child without guidance is a missed opportunity. By making an allowance a teachable moment, parents will help instill money management skills in their child at a young age that will help prepare them for the important financial decisions they'll have to make when they're older."
Talking the talk
When it comes to money, people tend to talk the talk even if they don't always walk the walk. A study conducted by research firm Ipsos in partnership with COUNTRY Financial and published last month showed consumers overwhelmingly support the idea of financial literacy, with 86 percent saying financial literacy education should be mandatory. 
But the AICPA survey suggests those lessons aren't being taught at home. The survey shows the average child's allowance is $30 a week, enough to sock away several hundred dollars a year. However, the survey found that children's allowance money is rarely saved. 
Forty-five percent of parents said their children spend most of their allowance going places with friends, while 37 percent say most of the allowance goes to purchase digital devices and downloads. A third of respondents say their children use their allowance to purchase toys.
At the same time, 86 percent of parents say they don't simply hand over cash to their kids; instead, they say that their children are required to earn it by performing a set of chores.
AICPA says a child's allowance can be an important teaching tool, but parents have to use it. The group suggests starting the allowance early, setting clear rules, using the allowance to talk about budgeting, and discussing how impulse purchases can impact savings goals.