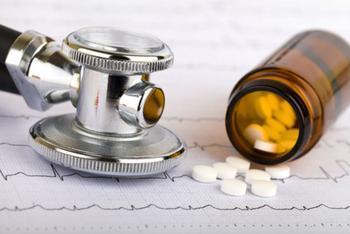 Medication errors, in which a patient takes too much, too little, or the wrong drug altogether, is a growing concern among healthcare policymakers.
Government statistics show that an adverse drug event (ADE) sends 700,000 consumers to the emergency room each year and results in at least 100,000 hospitalizations. In fact, it's estimated that ADEs affect nearly 5% of hospital patients.
Researchers at Harvard Medical School believe technology may help reduce those numbers.
They studied the records of 800,000 patients to measure the impact of a new software designed to eliminate prescription mistakes. The software was developed by a small Israeli start-up, MedAware.
Dr. David Bates, a Harvard Medical School professor, notes that it has been hard to find medication errors that come completely out of the blue - likely a medication used only in pregnant women which is ordered for an elderly male. Technology, he says, makes it easier.
Easier detection
"This approach detects orders which appear to be anomalous in some way, and it represents a very exciting new way to pick these errors up before they get to the patient," Bates said.
The findings were published in the Journal of American Medical Informatics Association (JAMIA), comparing the results of technology to the traditional rule-based systems. The researchers concluded the traditional system can only detect a fraction of actual errors. They noted that there are so many false alarms under the present system, doctors sometimes disregard the warnings.
"Clinical decision support to alert for potential medication problems has a long way to go to achieve the goal of meaningfully and effectively alerting clinicians, without missing too many errors while at the time not over-alerting busy doctors for errors that [are] not important or relevant for that patient," said Dr. Gordon Schiff, another of the Harvard researchers.
Previous research
A recent study by the National Library of Medicine, part of the National Institutes of Health (NIH), specifically looked at dosage errors, identifying 200 prescribing errors with potentially adverse outcomes involving dosage equations.
It found that errors involved children nearly 70% of the time, and more than half the time the mistake involved an antibiotic. In 42% of the cases, the prescription errors were said to put the patient at serious medical risk.
In some cases, it was simply an error in where a decimal point was placed. In more than 29% of the cases in the review, the dosage equation was wrong.