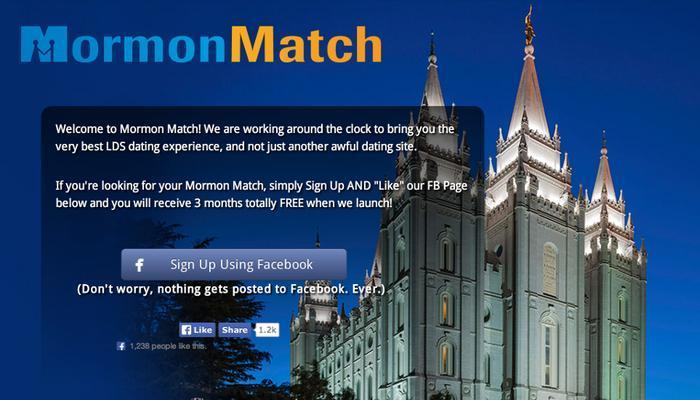 There are dating sites for every imaginable group and taste, including sites aimed at various religions -- jdate.com for Jews, catholicmatch.com for Catholics, buddhistdatingservice.com for Buddhists and, yes, even datingforatheists.com for those who would prefer to just avoid the whole subject of religion.
So why, amidst this babel, shouldn't there be a dating site for Mormons? It seems like an obvious question to Jonathan Eller, a clean-cut young Mormon who has started a site called Mormon Match, although its URL is dateamormon.com.
This all seems pretty routine, at least to everyone except the Church of Jesus Christ of Latter-day Saints, which Eller says is trying to block him from trademarking the name.
Who owns the name?
In a lawsuit against Intellectual Reserve Inc., a holding company for the church, Eller charges that IRI "has asserted and continues to assert that trademark law and other intellectual property laws prohibit Jonathan from using the word 'Mormon' to promote, market, or otherwise advertise the dating website."
In the suit, Eller is asking a federal judge to stop Intellectual Reserve from "taking further action to interfere with Mormon Match's operation of the dating website, pending a decision on the merits of this action," Courthouse News Service reported.
He also seeks a declaration that the church "does not completely own the word 'Mormon,' or all images of Mormon temples for purposes of advertising, promoting, or branding."