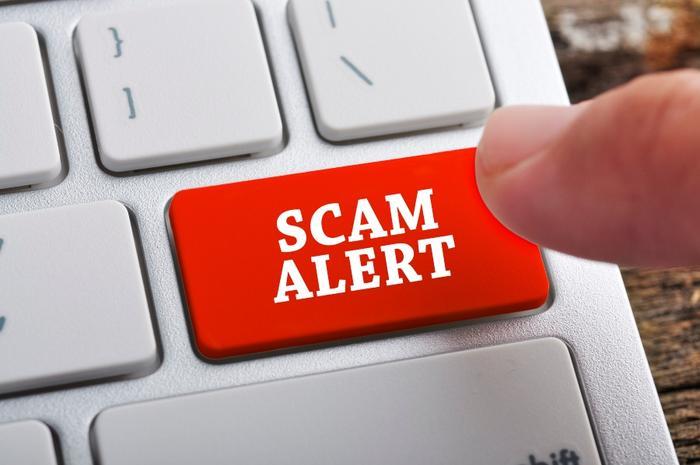 Since the coronavirus (COVID-19) pandemic began, scams targeting people who have lost jobs and are in desperate need of income have proliferated on social media.
One of the latest schemes to take advantage of this desperation is the "money flipping" scam. Circulating on social media, it promises quick and easy returns, supposedly turning $500 into $10,000 with very little effort. The scammer brags on social media about how he made a pile of cash in the stock market and claims to have unlocked the secrets to day trading. He can even do it for you.
Victims are typically told to send between $300 and $800 to the scammer by using Cash App or some other digital wallet. The scammer says they will invest it and sell the position in a few days, making a huge profit.
When the stock doesn't go up, the victims quite reasonably ask for their money back. The scammer then tells them the digital wallet charges a fee to return it. In other cases, the helpful "investor" tells the victims they have to pay taxes to the Internal Revenue Service (IRS) that can amount to thousands of dollars in phony fees.
No intention of returning the money
Of course, the scammer has no intention of returning any money and never does. The Better Business Bureau (BBB) says Cash App and its parent company Square are aware that scammers are using its platform in this way, and the companies have communicated with customers who have been impacted by these scams. 
The Cash App website has advice for users to help them avoid scams. Users need to be careful because -- just like wiring money -- once the money is sent with the app, it usually cannot be retrieved.
Cash App does, in fact, hold periodic sweepstakes on its official Twitter account in which users can win money that's delivered through its service. Consumers should be on the lookout for scammers trying to exploit that.
"These sweepstakes never require participants to provide anyone with their sign-in code or PIN," the company said on its website. "We also never ask customers to send a payment, make a purchase, download any application for remote access, or complete a 'test' transaction of any kind."
Stay skeptical
As always, consumers should be very skeptical of financial success stories that sound too good to be true. Be suspicious of a successful investor who offers to help complete strangers get rich and receive nothing in return.
The BBB says there are certain buzzwords and phrases that should act as a red flag. Don't believe anything that is "guaranteed" to do well, or that offers low or no risk with a high return. 
"Anyone who claims to be able to turn a small investment into piles of cash in mere minutes is a scam artist," the BBB warns.