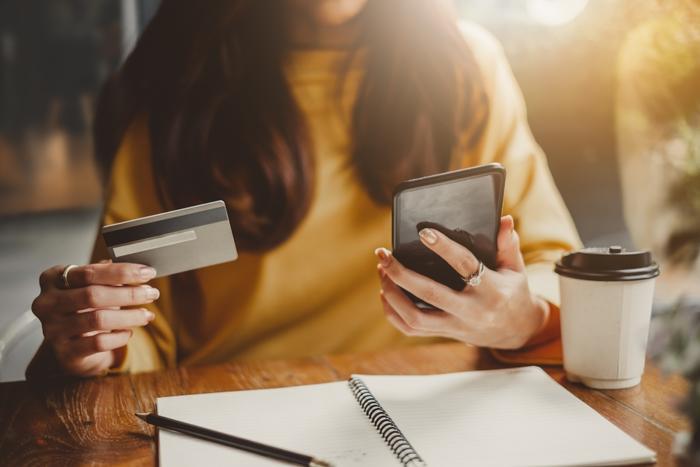 The number of millennials living under the burden of student loan debt has been well-documented, but credit card debt may be a much bigger problem for this generation.
A new report from CompareCards.com found that only 13 percent of millennials with a credit card pay the balance in full each month, meaning the other 87 percent are running up credit card debt. The average credit card debt in the U.S. is $5,700, according to the Census Bureau and the Federal Reserve.
"Most conversations around millennials and debt center around the nation's trillion-dollar student loan crisis, but the truth is, credit card debt is far more prevalent," said Matt Schulz, am industry analyst at CompareCards. "With many millennials juggling student loan or car payments on top of credit card bills, it's no wonder some think they'll never be debt-free."
'Financial death sentence'
Schulz says the survey measured all generations and found Generation X was in slightly worse shape than millennials when it comes to credit card debt. Only 11 percent of that age group pays off their credit card balance each month. Across all generations queried by pollsters, 25 percent said they expect to die in debt, a finding Schulz calls shocking.
"Viewing debt as a financial death sentence only makes matters worse, and those in debt should commit to action wherever and whenever possible," he said. "An extra $10 or $20 toward monthly debt payments can really make a difference in the long run, especially when coupled with reduced spending or a side gig."
For millennials, credit card debt is much more of a problem than student loans. The survey found 67 percent owe money to their credit card company, but just 36 percent are saddled with student loan debt.
Only 7 percent of cardholders with children under 18 have no debt, while 20 percent of those with older children or no kids at all have no debt, suggesting that trying to raise a family makes it harder to make ends meet without credit card spending.
Double-digit interest rates
Credit card debt is also more of a burden than most other types because of its high interest rates. Since it's unsecured, debt lenders charge double-digit rates to offset the risk of default. In June, the average credit card default rate was nearly 4 percent, while defaults on other types of loans were less than 1 percent. 
The average credit card rate is around 18 percent APY and goes up every time the Federal Reserve hikes interest rates.