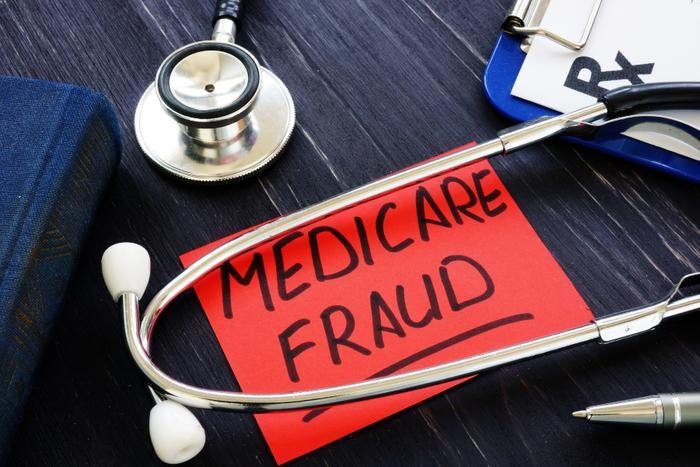 Medicare is putting its subscribers on high alert that scammers are out in force trying to shake down America's senior citizens with a battery of coronavirus-related swindles.
The scammers are attempting to get consumers' Medicare numbers, and they accomplish that by saying they'll take the information in exchange for a product like a face mask. 
The bag of tricks the scammers use include robocalls, text messages, ads, emails, social media posts, and even going door-to-door offering free face masks, free COVID-19 testing kits, cures, and protective equipment. 
What happens if a scammer gets someone's Medicare number?
The scammers want Medicare numbers for one thing: to benefit themselves. The sad thing is that when that happens, beneficiaries face potential harms. 
"The personal information collected can be used to fraudulently bill Federal health care programs and commit medical identity theft," the U.S. Department of Health and Human Services Office of Inspector General warns. 
"If Medicare or Medicaid denies the claim for an unapproved test, the beneficiary could be responsible for the cost."
How to protect yourself from Medicare fraud
Federal officials in charge of the Medicare program are offering five essential reminders that subscribers can use to keep the fraudsters at bay:
Medicare will never contact you for your Medicare number or for any other personal information -- unless you gave them permission in advance to call you.

Medicare will never call you to sell you anything. The agency is an insurance provider, nothing more and nothing less.

If you get a call from someone who offers you things in exchange for giving them a Medicare number, don't do it. 

Medicare will never visit you at your home.

Medicare can't enroll you over the phone unless you called first.
If at any time something doesn't appear up to snuff, it's important to call the Centers for Medicare and Medicaid Services (CMS). Their toll-free phone number is 1-800-MEDICARE.