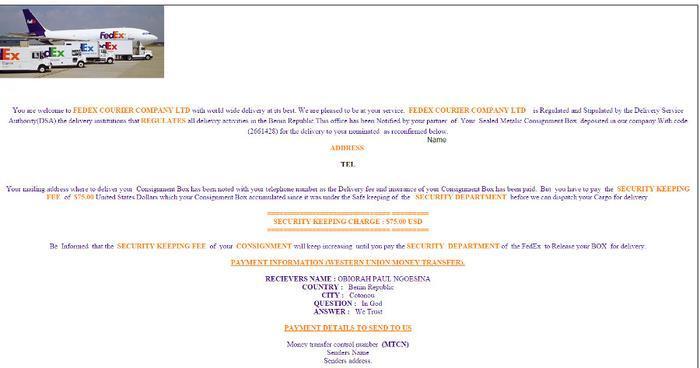 It's the holiday, which means we're all supposed to feel warm-n-fuzzy and friendly-n-charitable, and pay extra-special attention to rules like "If you can't say something nice, don't say anything at all."
Fine. Here's "something nice" to say about email scammers: Wow, they sure do have a strong work ethic! They'd make ideal employees for a Scrooge-like boss: scammers never take sick days, never go on vacation, never even slack off around the holidays … which means you can never let your guard down against them, not even when you're relaxing around the holidays.
At the beginning of December, we warned you about scammers who were sending out malware-riddled emails that looked like genuine, professional order-confirmation messages from companies like Target, Costco, Home Depot, Walmart and Amazon — in other words, the sort of companies for which there's a good chance you actually did order something from one of them in the month leading up to the holidays.
Of course, that scam never goes away, no matter what time of year it is. You also must watch out for fake "shipping notices" or "tracking messages" purporting to be from the post office, UPS, FedEx or other mailing-and-shipping companies.
Here's a typical example of a fake shipping notice, supposedly from FedEx – no, make that "FeDeX Express" (sic), spelled with capital-letters F, D and X, rather than the capitals F and E which the real FedEx company uses to spell its name.
Tip-offs
Spelling and/or capitalization errors are one of the most commonplace signs indicating a scammy text, letter or email. (That said: you won't always find such errors in scam messages – those "order confirmation" messages earlier this month snagged many unwitting people who otherwise wouldn't be caught, in part because those messages did look so professional, and were largely free of errors. Remember: bad spelling usually indicates a scam — but good spelling doesn't guarantee legitimacy.)
The capitalization errors aren't the only signs indicating a scam: look closely at the email address and you'll see it wasn't sent from fedex.com, or any dot-com address for that matter. It's a Yahoo webmail address, and since it ends in ".es" rather than ".com," you know it's registered in Spain.
An even more obvious scam-warning sign is that this "notice" is addressed generically, rather than specifically. When you order something from a legitimate online retailer and that company sends you an order confirmation or shipping notice, that notice is actually addressed to you, with your name, mailing address and other personal identifying details on it. This "FeDeX" email is not.
So without even opening that email, you already can see four signs indicating it's a scam: it's addressed to a generic rather than specific recipient; it pretends to be from a well-known company that misspells its own name; its email address comes from an open-to-all webmail account rather than a restricted corporate account (anyone can get an email address from Yahoo, but only FedEx employees can get one from FedEx); and in this case, a message supposedly from an American delivery company has a free webmail address generating in Spain.
Almost English
Should you choose to ignore those four warning signs and open the message anyway, you'll see a photograph of actual FedEx planes and delivery trucks on an airport runway, followed by a word salad tossed from a language that is almost but not quite English:
You are welcome to FEDEX COURIER COMPANY LTD with world wide delivery at its best. We are pleased to be at your service.  FEDEX COURIER COMPANY LTD    is Regulated and Stipulated by the Delivery Service Authority(DSA) the delivery institutions that REGULATES all delievry activities in the Benin Republic.This office has been Notified by your partner  of  Your  Sealed Metalic Consignment Box  deposited in our company With code (2661428)for the delivery to your nominated as reconfirmed below. … Your mailing address where to deliver your  Consignment Box has been noted with your telephone number as the Delivery fee and insurance of your Consignment Box has been paid.  But  you have to pay  the  SECURITY KEEPING FEE  of  $75.00 United States Dollars which your Consignment Box accumulated since it was under the Safe keeping of  the   SECURITY DEPARTMENT  before we can dispatch your Cargo for delivery.
The message goes on to request payment through a wire transfer, then promises:
As soon as we Recieve the security keeping  fee, Our international Diplomat agent will depart benin with your CONSIGNMENT BOX and  your Shipment Airway bill will be sent to you immediatly to track your Cargo to your given address within 48 Hours . Our Diplomat agent will call you on arrival to your country  to hand over your Box to you.
Lousy spelling
What are the scam indicators here? First, the consistently bad spelling, grammar and syntax in this message make it obvious that the writer lacks English-language fluency – which in turn means FedEx did not hire this person to write and send messages to its English-speaking customers in America.
Second: FedEx and other delivery services generally demand payment from people who send packages, not the people who receive them.
Third: Never trust anyone who demands payment through a wire transfer, prepaid money card or other non-traceable methods.
Fourth: If you're expecting delivery of a package so important and valuable than an actual "international diplomat" (not that there's any other kind) intends to fly across an ocean to hand-deliver it to you … you should already know about this. And if you're rubbing shoulders with diplomats, this usually means you're fantastically wealthy and have hired workers to deal with your package shipping and delivery arrangements, anyway.
This late in the holiday season, you might still be expecting a couple of packages from various friends or relatives, which is why you need to be extra-wary of scammers who'll try to ensnare you with fake shipping notices like this. Don't let your guard down.