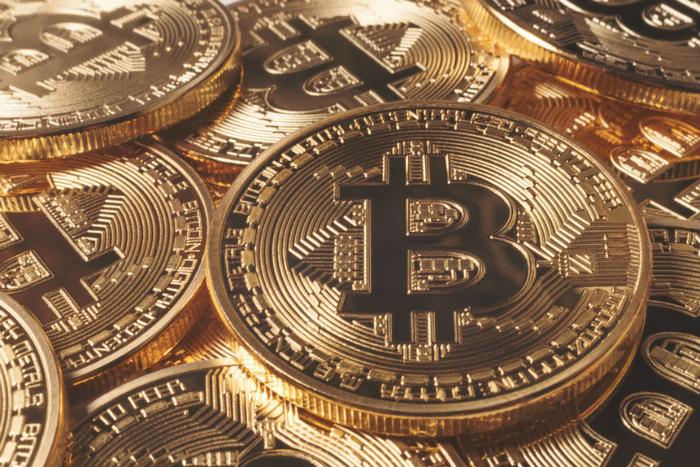 Bitcoin believers woke up to good news, Friday. The company that owns the New York Stock Exchange (NYSE) trumpeted that, come November, it's launching Bakkt, a venture focused on making it easy for consumers and institutions to purchase, sell, bank, and spend digital assets.
The Intercontinental Exchange (ICE), NYSE's parent company, thinks Bakkt can reshape Bitcoin into a trusted and widely used global currency. And it's got some serious buy-in from the likes of Microsoft, Starbucks, and the Boston Consulting Group (Google, Aetna, Pfizer, IBM, Ford, et al).
The inclusion of Starbucks is an interesting play. "As the flagship retailer, Starbucks will play a pivotal role in developing practical, trusted and regulated applications for consumers to convert their digital assets into US dollars for use at Starbucks," said Maria Smith, Vice President, Partnerships and Payments for Starbucks. "As a leader in Mobile Pay to our more than 15 million Starbucks Rewards members, Starbucks is committed to innovation for expanding payment options for our customers."
Bitcoin credit cards?
Having titans like that on its side should make Bakkt's goal of getting the heavyweights of the banking industry to respect Bitcoin a lot easier. ICE's aim is to remove all the hurdles so major money managers can offer Bitcoin-driven mutual funds, 401(k)s, and ETFs (exchange-traded fund), as orthodox highly regulated, recognized investments. ICE even has a lofty goal of Bitcoin replacing credit cards.
"Bakkt is designed to serve as a scalable on-ramp for institutional, merchant, and consumer participation in digital assets by promoting greater efficiency, security, and utility," said Kelly Loeffler, ICE's head of digital assets and CEO of Bakkt, in a news release. "We are collaborating to build an open platform that helps unlock the transformative potential of digital assets across global markets and commerce."
In an interview with Fortune, Loeffler shared that ICE and its comrades in Bakkt have been secretly "building the factory" that powers the crypto venture for more than a year. Loeffler explained that the "Bakkt" moniker is wordplay on "backed," as in "asset-backed securities."
How Bakkt plans to work its magic
As it sits now, Bakkt would corral a collection of new Bitcoin funds and use them to make the digital currency a secure and simple choice for the average investor.
If all goes according to plan, Wall Street would then convert Bitcoin's popularity as an option to stocks and bonds which, in turn, should create a large trading volume. By taking the rogue cryptotraders out of the game and replacing them with trusted banks and financial institutions, Bakkt thinks it can even out Bitcoin's rollercoaster ride.
Jeffrey Sprecher, ICE's founder and chairman, knows there's a lot riding on this idea, but his track record proves he's got the moxie. Sprecher bought the battered Continental Power Exchange for $1 plus the assumption of debt and spun that into a data empire which became the foundation for ICE.
"In 25 years he's gone from nothing to the most powerful exchange entrepreneur in the world," Larry Tabb, chief of consultancy for the Tabb Group told Fortune. "He hasn't failed yet."