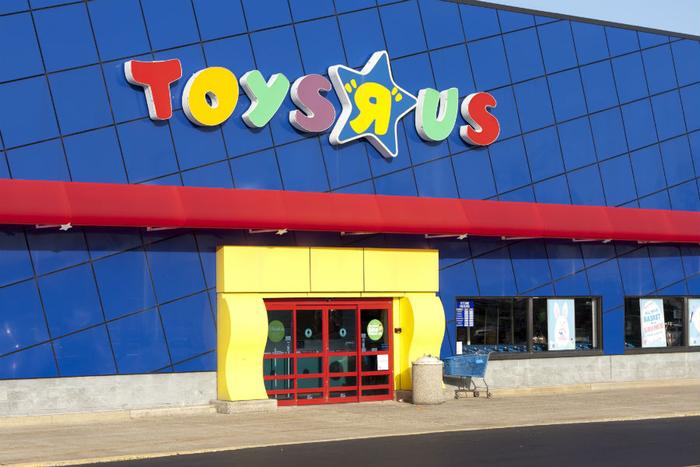 As you might expect a toy brand to do, Toys 'R' Us is making a comeback but is taking baby steps.
Less than a year after closing the doors on the toy store chain, the owners of the bankrupt company's assets have reportedly decided to give the business another chance.
Fortune magazine reports people close to the decision-making process say Toys R Us stores will open in about a half-dozen markets during the holiday season. The sources say former Toys 'R' Us executive Richard Barry is leading the initiative to reopen toy stores that are significantly smaller than the old Toys R Us locations.
Other changes are reportedly in store. The new locations will emphasize experiences, providing play areas where children can test drive new toys. In other changes to the business model, Toys 'R' Us may implement a consignment system where vendors can offer products without Toys 'R' Us adding them to its inventory.
A spokesperson for Barry's new company, Tru Kids, declined to comment on the company's or its CEO's plans.
Tru Kids
Tru Kids launched earlier this year after Toys 'R' Us closed all its U.S. locations. At the time, Barry said that Tru Kids is exploring several business plans, including stand-alone stores and pop-up shops.
"We have a once-in-a-lifetime opportunity to write the next chapter of Toys'R'Us by launching a newly imagined omnichannel retail experience for our beloved brands here in the U.S. In addition, our strong global footprint is led by experienced and passionate operating teams that are 100% focused on growth," Barry said back in January.
Tru Kids has opened 70 stores in Asia, India, and Europe. The company said it would focus on growing the Toys 'R' Us brand and e-commerce traffic.
Tru Kids did not announce which markets it would target for new Toys 'R' Us stores, but will likely face stiff competition when it does. Both Target and Walmart moved quickly last year to enhance their toy sections, hoping to fill the gap by Toys 'R' Us' absence.
The reborn Toys 'R' Us will reportedly offer products from MGA Entertainment, one of the best-selling toymakers in the world. MGA Entertainment produces products that include Little Tikes, L.O.L. Surprise! and Bratz dolls.