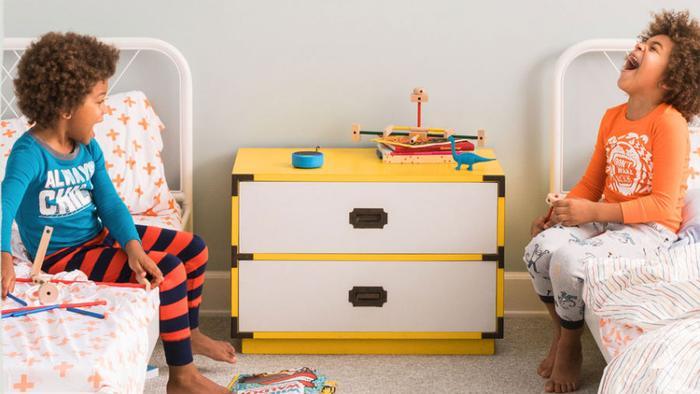 Two lawsuits filed this week claim Amazon's Echo Dot Kids records children's voices without consent, the Seattle Times reported.
One suit was filed on behalf of a 10-year-old Massachusetts girl in Seattle federal court and another was filed on behalf of an 8-year-old boy in California Superior Court. The complaint, which seeks class action status, centers around the fact that both Washington and California are two-party consent states, meaning the consent of both parties is required before someone can be recorded.
In total, nine states — Florida, California, Illinois, Michigan, Maryland, Massachusetts, New Hampshire, Pennsylvania and Washington — prohibit recording conversations without the consent of children or their parents.
The suits claim Amazon shirks this law by failing to give users the opportunity to consent to the fact that their voice recordings are being permanently saved to Amazon's servers.
"Alexa routinely records and voiceprints millions of children without their consent or the consent of their parents," one of the complaints states. "When children say a wake word to an Alexa Device, the device records and transmits the children's communications in the same manner that it handles adults' communications. Neither the children nor their parents have consented to the children's interactions being permanently recorded."
"At no point does Amazon warn unregistered users that it is creating persistent voice recordings of their Alexa interactions, let alone obtain their consent to do so," the Seattle suit said.
Privacy concerns
The complaint points out that a company the size of Amazon, which has been "built on the relentless acquisition of consumer behavioral data," could use the data it collects from children in a "potentially invasive" way.
"It takes no great leap of imagination to be concerned that Amazon is developing voiceprints for millions of children that could allow the company (and potentially governments) to track a child's use of Alexa-enabled devices in multiple locations and match those uses with a vast level of detail about the child's life, ranging from private questions they have asked Alexa to the products they have used in their home," the complaint stated.
The cases are seeking a court order requiring the company to obtain consent before recording children's Alexa communications and to delete the recorded conversations of children that have already been made. They are also seeking damages of up to $5,000 per violation of the privacy laws in the nine aforementioned states.