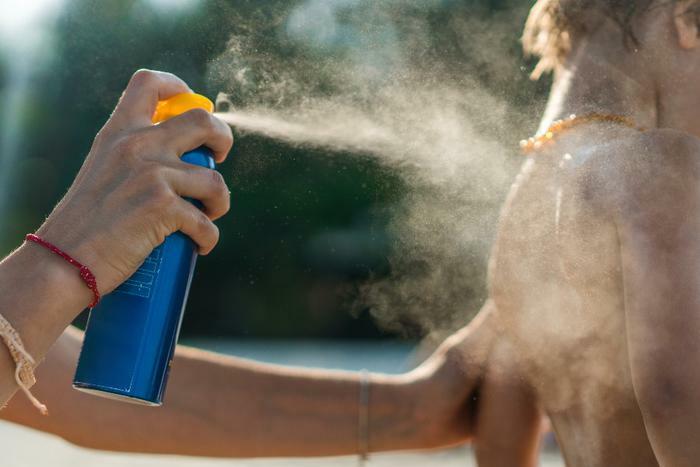 Johnson & Johnson announced Wednesday that it's recalling most of its Aveeno and Neutrogena spray sunscreens because samples of the products were found to be contaminated with benzene, a known carcinogen. 
The company said internal tests found "low levels" of benzene in five of its six Neutrogena and Aveeno aerosol sunscreens, despite the chemical not being an ingredient in any of its sunscreen products. 
The spray sunscreens affected by the recall are Neutrogena Beach Defense, Neutrogena Cool Dry Sport, Neutrogena Invisible Daily, Neutrogena Ultra Sheer and Aveeno Protect + Refresh. All can sizes and levels of sun protection factor (SPF) are involved in the recall. 
Discard the products immediately
Consumers are being advised to stop using the products and discard them. Distributors and retailers across the U.S. have been told to stop selling the products. 
The company said "use of these products would not be expected to cause adverse health consequences" but that it voluntarily decided to recall them "out of an abundance of caution." It's currently investigating the cause of the contamination and has notified the U.S. Food and Drug Administration (FDA). 
According to the Centers for Disease Control and Prevention (CDC), benzene can potentially cause cancer or damage the immune system with long-term exposure, which it defines as repeated exposure for more than one year.
Johnson & Johnson said consumers with questions or refund requests can call its customer care center at (800) 458-1673.