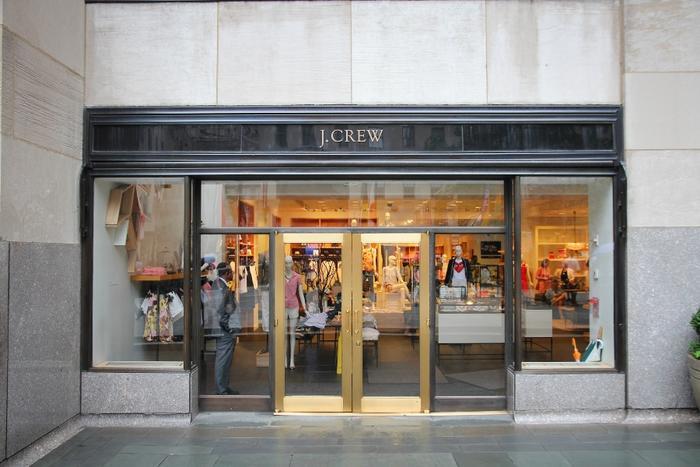 J.Crew Group, Inc. shows signs of recovering from the coronavirus (COVID-19) shutdown, announcing the reopening of more of its stores that were closed for much of April and May.
The clothing retailer said it is reopening 171 stores, bringing the total number of reopened locations to 315. That accounts for 64 percent of its total store fleet. After carrying out a test reopening of seven stores at the end of April, the company began a phased reopening of its nearly 500 U.S. stores in May. 
"The company is taking a careful and deliberate approach to its store re-openings to ensure full implementation of appropriate safety protocols in line with CDC guidelines and government regulations to protect its customers, associates, and local communities," J.Crew said in a press release.
As it reopens stores, the company is also bringing back most of its employees who were furloughed during the shutdown. Because its online business grew while stores were closed, the company is hiring approximately 400 people at its Lynchburg, Va., distribution center. 
Other retailers
J.Crew joins other national retailers that have taken steps in recent days to return to some sense of normalcy. Macy's began reopening stores in early May, starting with markets that had been spared the worst events of the pandemic. It opened most California stores late last week.
Macy's has expressed cautious optimism that consumer behavior is on a track that could return to normal over time, but it warned investors that it could lose $1 billion during its first quarter.
Also last week, Best Buy took a step toward returning to normal when it lifted its policy of requiring an appointment to shop in its stores. Shoppers don't need to make an appointment at most stores, but they may be delayed in entering to keep capacity at reduced levels.
Best Buy is among a handful of brick-and-mortar retailers that continued to see fairly strong online sales during the time its stores were closed. An analysis by Forbes shows that the retailer's sales were 70 percent of its average through April -- with Nordstrom, Gap, and Kohl's holding on to more than 50 percent of normal sales.
A survey of consumers by Coresight Research at the end of May also offered a glimmer of hope for struggling retailers. It found nearly half said they expect to return to their normal spending habits by the end of the year.