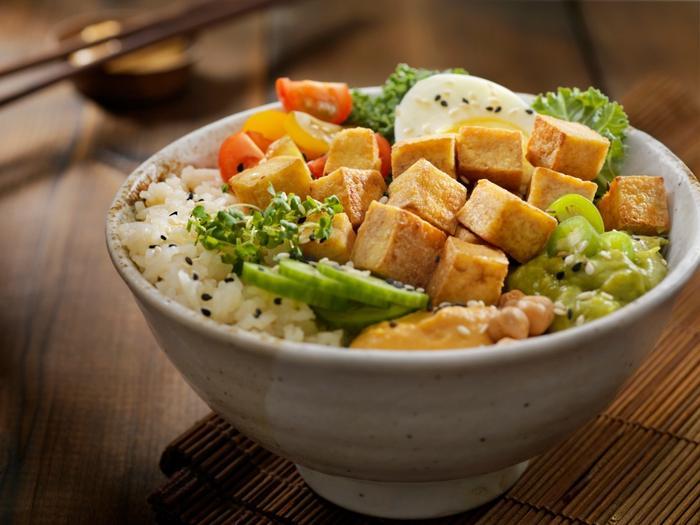 Recent studies have explored the heart benefits associated with following a plant-based diet. Now, researchers from the American Heart Association have revealed the benefits in foods like tofu. 
According to a new study, consumers who follow diets heavier in isoflavones, which are most commonly found in plant protein and tofu, could be at a lower risk of heart disease. 
"Other human trials and animal studies of isoflavones, tofu, and cardiovascular risk markers have also indicated positive effects, so people with an elevated risk of developing heart disease should evaluate their diets," said researcher Dr. Qi Sun. 
"If their diet is packed with unhealthy foods, such as red meat, sugary beverages, and refined carbohydrates, they should switch to healthier alternatives. Tofu and other isoflavone-rich, plant-based foods are excellent protein sources and alternatives to animal proteins." 
Isoflavones and lower risk of heart disease
To better understand how consumers can reduce their risk of heart disease by following a healthier diet, the researchers evaluated responses to the Nurses' Health Study from 1984 through 2012. 
The participants completed surveys about what their typical diets looked like, and the researchers reassessed their eating choices and their medical records every few years over the course of the study. Though none of the participants had heart disease at the start of the study, over 8,300 participants had developed a heart condition by the study's end. 
The researchers found that participants who were consuming foods higher in isoflavones had a lower risk of heart disease than those whose diets were lower in isoflavones. The findings suggest that consumers can reduce their risk for heart disease by nearly 20 percent by upping their isoflavone intake to multiple times per week. 
Though isoflavone is most often found in tofu and plant protein, the researchers explained that diets shouldn't consist solely of tofu. Following a well-rounded, healthy diet is important for consumers to reduce their risk of disease. 
"Overall diet quality is still critical to consider, and tofu can be a very healthy component," said Dr. Sun.