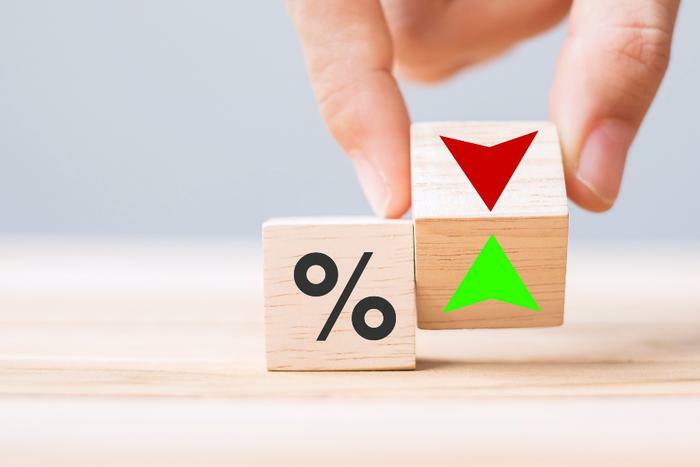 Federal Reserve policymakers will meet next week and are expected to raise the federal funds interest rate for the first time since slashing the rate to 0% two years ago at the start of the pandemic. While that rate mostly affects banks, it will have some impact on consumers.
There should be little effect on mortgage interest rates. Those rates are tied to the yield on the 10-year Treasury bond, which rose to over 2% in February but recently pulled back in the wake of Russia's invasion of Ukraine.
But because the federal funds rate affects banks, it therefore will affect banks' prime rate – the interest rate they charge their best customers. A higher prime rate will affect auto loans, personal loans, and interest rates on credit cards – which are already extremely high.
Impact on investors
The interest rate hike will also affect consumers who invest in the stock market. The robust returns of the last two years are facing strong headwinds in the form of inflation. That's the reason the Fed is raising interest rates – to try to tamp down rising prices.
But the combination of higher interest rates and higher inflation is usually bad for stocks since it reduces growth and, in many cases, companies' profits.
"Much of our society is built on the expectation of relatively benign inflation, and few contracts have inflation escalators built in," Gary Zimmerman, founder and CEO at MaxMyInterest told ConsumerAffairs. "As a result, it's important to ensure that consumers do their best to keep pace with inflation."
Impact on savings accounts
Keeping up with inflation can be a hard thing to do, but there are some benefits that consumers might see from changing rates. The interest consumers can get on savings at most banks is still very low, but the Fed's move to raise interest rates should help.
"Making sure you're always earning the highest rate possible will become increasingly important as rates start to rise, since not all banks will increase interest rates at the same pace," Zimmerman said. "If you're planning to make a major purchase in the next few years, in an inflationary environment the dollars in your wallet will be worth less each day so it may make sense to accelerate that purchase before prices rise even further."
Right now, the national average interest rate for savings accounts is just 0.06%, according to Bankrate. A 25 basis point move in the federal funds rate should increase that slightly. 
If the Fed continues to raise rates at subsequent 2022 meetings, savings accounts should pay even more by the end of the year.