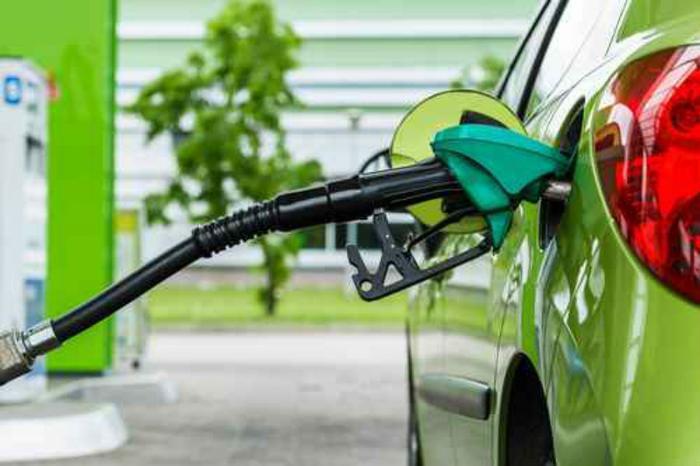 Every new car comes with an EPA fuel economy sticker, telling a potential buyer how many miles per gallon a driver can expect. Drivers have long complained that the actual mileage doesn't match the sticker.
In fact, a recent AAA survey found that a third of consumers don't believe their car's rating is accurate – that the car achieves something less when it's being driven.
"For years, we've heard that drivers question whether the fuel economy rating for their vehicle is accurate," said John Nielsen, AAA's managing director, Automotive Engineering and Repair. "In the interest of our members, AAA aimed to address this issue with a multi-phase testing series designed to uncover the real reasons behind fuel economy variations."
Road test
So AAA engineers carefully analyzed 37,000 records submitted to the EPA, representing over 8,400 vehicle make, model and year combinations. Their mission? To identify trends in real-world fuel economy.
The results were something of a surprise. Among self-reported data, 8 out of 10 drivers reported fuel economy that was actually higher than the combined city and highway EPA mileage rating for their vehicle. That was especially true of vehicles with manual transmissions. Their fuel economy was 17% higher than the EPA ratings.
Vehicles that use diesel fuel as opposed to gasoline reported mileage that was 20% better than the EPA ratings. Even trucks with V-8 engines saw fuel economy 5% better than what the EPA listed on the sticker.
Beat the window sticker
"The vast majority of drivers who submit their vehicle's fuel economy to the EPA report mileage that beats the window sticker rating," said Nielsen. "Although self-reported data has limitations, it's encouraging to see real-world fuel economy that more closely aligns with, or even exceeds, automaker promises."
In the analysis, there were a couple of nameplates that failed to meet their mileage ratings. AAA selected certain Hyundai and Kia models, as well as a 2014 full-size pickup truck, a 2014 large sedan and a 2012 medium sedan – for further testing.
Teaming up with the Automobile Club of Southern California's Automotive Research Center, AAA tested the vehicles independently to verify the fuel economy. The tests confirmed that, driven under the right conditions, the vehicles matched the EPA mileage estimates.
Driver is X factor
The X factor in whether a vehicle meets the mileage standards or not, the testers concluded, is the driver.
"In addition to logging hundreds of miles in various driving environments, the research team put the vehicles through EPA-specified testing designed to mimic the real-world conditions, including city, highway and aggressive driving," said Megan McKernan, manager of the Automobile Club of Southern California's Automotive Research Center. "The findings indicate that while vehicles tested are capable of achieving the EPA rating, a driver's real-world mileage will vary based on driving style."
AAA will be testing more vehicles for fuel economy later this year, when researchers plan to measure the impact of specific driving behaviors on fuel economy. In the meantime, AAA suggests taking a closer look at your driving habits to understand the role they play in the fuel efficiency of your vehicle.
"If you drive aggressively, with heavy acceleration, hard braking and driving at higher speeds, your fuel economy is going to suffer," said Nielsen.