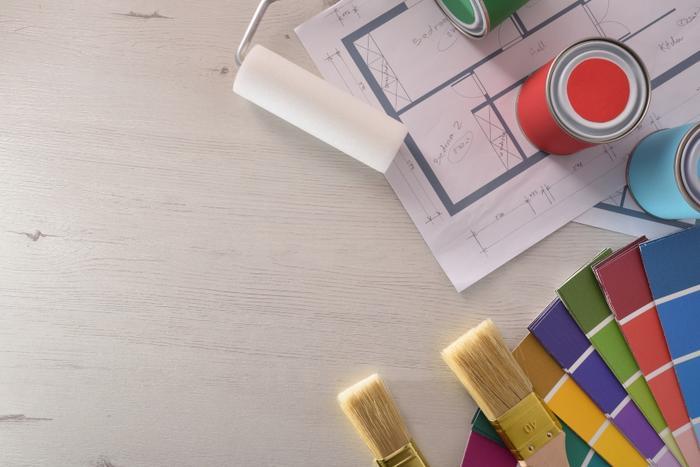 Both Lowe's and The Home Depot have enjoyed strong sales and remodeling contractors have been busy during the coronavirus (COVID-19) pandemic. With millions of Americans spending a lot more time at home, it's not unreasonable to think that many would see things they want to change.
A new study from Sears Home Services largely confirms the trend, finding that a significant percentage of people have become less satisfied with their homes in recent months. The survey found that the size of the home influences the amount of dissatisfaction.
For example, 50 percent of people in one bedroom homes say they're dissatisfied while only 37 percent of those living in a four-bedroom home feel that way.
Children are also a factor, with 47 percent of households with children express discontent with where they live compared to 37 percent in households without children.
"There's a sense of feeling 'trapped' when it's required to remain inside; we're missing the venues we used to frequent and perhaps noticing additional flaws of the home while spending more time there," the authors write.
It's one of the reasons real estate professionals cite for a spike in home sales over the summer, with employees who can now work from anywhere moving to more affordable housing markets and seeking more room.
Common improvements
Those who aren't moving are making improvements, everything from applying a fresh coat of paint to adding a room. The study found that since the pandemic began, the most common home improvement has been setting up a home gym, followed closely by turning a room into a home office.
Setting up a gaming space, a home theater, library or reading room, and expanding the kitchen have also been common home improvements.
"With much of the world spending a highly unusual amount of time at home, we're finding the things we want to improve but also benefiting more from those improvements," the authors conclude. "We may want to consider that we're in this new lifestyle for the long haul, and it's time to make the most of it."
While a thoughtful home improvement can improve your lifestyle and add value to your home, it's important to avoid mistakes. One of the biggest mistakes is trying to turn a project that requires a professional into a do-it-yourself (DIY) project.
A previous Sears Home Services survey found that among consumers experiencing a DIY mishap, the biggest reasons for their headaches were underestimating the time a project would take and not realizing they lacked the skills required to complete it.