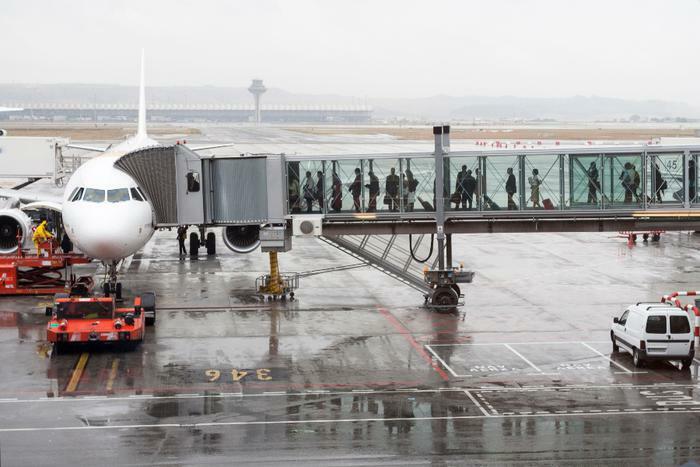 As anyone who's ever tried to snag a great deal on a vacation knows, it's all about timing.
And if you have your heart set on going somewhere this summer, one travel expert says that timing can't be too far before a flight, but not last minute, either – something called the Goldilocks Window. And you'll be happy to know there are no bears or porridge involved, either.
Going.com's Scott Keyes' Goldilocks theory suggests that for peak travel times like summer, three to seven months in advance of domestic flights and typically four to eight months in advance of international flights are the sweet spots. In other words – now! 
"The best time for you to snag a cheap flight for summer was actually back in January, but without a time machine the second best time is now—before the dates get any closer. Over the next month, the likelihood of cheap June flights is set to drop precipitously," Keyes told ConsumerAffairs.
Keyes remarked that the important thing to remember about the Goldilocks Window is that it's the time when you're most likely to find the best deal, but not the only time you can find a deal."
"Think of it like a bell curve—when you're in the Goldilocks Window at the top of the bell there could be many great deals available to you, but on either side of that bell, the number of deals goes way, way down. It's not impossible to snag a great fare outside of the Goldilocks Window, but it is a lot less likely."
When Keyes was asked to lay out what he'd personally do to find a late summer fare deal, he said that if you're planning a trip for late August or even into early September, you have a bit more time, but by Memorial Day, your chances of finding a cheap flight will go downhill quickly. 
Some of the recent deals Going.com's fare researchers found for summer travel include:
$148 roundtrip from Nashville to New York City for June-Aug.

$448-$524 roundtrip from San Franisco, DC, Boston, or Los Angeles to London for limited summer dates

$1,626 roundtrip from Chicago to Lima in business class for May-Aug.
The 'Greek Islands Trick?'
If you're in the Goldilocks Window and prices are higher than you'd like, Keyes suggests trying the Greek Islands Trick.
"If prices are proving too expensive for the place you want to visit, using the Greek Islands Trick can help you save. The gist is that if you can get a killer deal on a long-haul international flight to the continent you want to visit, you can pair that with a cheap regional flight (or even a train or bus ride) to get to your final destination," Keyes said, then gave what he thinks are the best steps to pull off that trick:
Step one is booking one ticket for the cheapest international fare to the continent you want to visit. The next step is to book a second ticket on a budget local carrier. For example, in Europe, that could be RyanAir or EasyJet, but Keyes also suggests a train or bus to get where you want to be, as well.  
Breaking that down to a real-life situation, the Greek Islands technique would look like this:
"Let's say you live in San Francisco and want to visit Inverness, Scotland, it's likely cheaper to snag a deal from SFO to London and then hop a local low-cost carrier from London to Inverness. If you live in Atlanta and want to visit Peru, you could snag a cheap flight from Miami to Lima and take a cheap local flight from Atlanta to Miami to catch that international flight," he explained.
But, he says that this will take some coordination, so if that's too complicated or it's only going to save you a few dollars, it may not be worth the effort.
"Sometimes the savings can be in the hundreds per person, though, especially if the place you want to visit has limited routes from your home airport," he said.