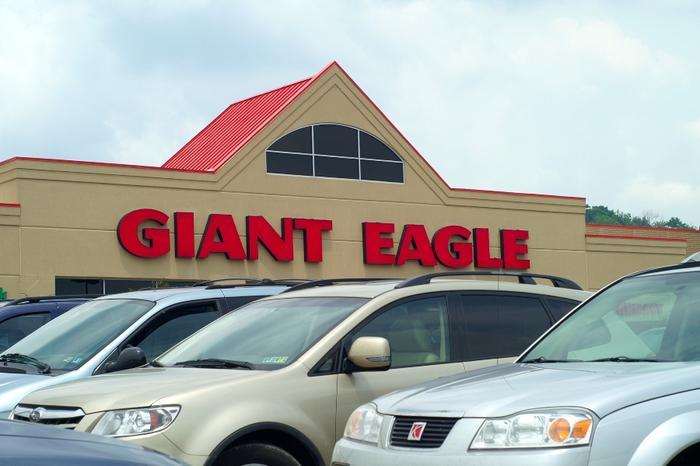 Grocery chain Giant Eagle has become the first major grocery retailer to commit to removing single-use plastic from its stores by a target date. 
In the meantime, the company says it will begin moving away from the use of plastic bags, straws, single-serve fresh food containers, and bottled beverages.
"We know it's a lofty target -- and will involve conversations with many partners -- but we feel strongly that committing to anything less will only limit our potential success," said Dan Donovan, senior director of Corporate Communications at Giant Eagle.
In January, KFC became the first national fast-food chain to declare war on single-use plastic, saying it would rid its restaurants of the substance by 2025. KFC said the move is part of its long-term plan to implement a more sustainable packaging strategy in its restaurants.
Major sustainability issue
Single-use plastic has become a major environmental problem because it usually ends up in the ocean, where its threat to marine life is well-documented and plastic particles become part of the human food chain.
The target date of 2025 is significant because it is part of an international effort to reduce plastic pollution. In 2018, 250 major corporations and organizations -- including Coca-Cola, Unilever, Colgate, SC Johnson, and H&M -- pledged to eliminate plastic waste from their operations by 2025 as part of a global campaign led by the Ellen MacArthur Foundation.
While ramping up to 2025, Giant Eagle said it will launch a separate plastic bag pilot program in January in three markets: Pittsburgh; Cuyahoga County in Ohio; and Bexley, Ohio -- a suburb of Columbus.
Praise from Greenpeace
The company's announcement was welcomed by David Pinsky, plastics campaigner for Greenpeace USA, who said Giant Eagle is sending a clear message to other food retailers.
"While additional details are needed, Giant Eagle's plan to rid its operations of all single-use plastics by 2025 could be game-changing," Pinsky said. "We hope that the company sticks to this ambitious commitment, and works to speed up the elimination of throwaway plastic bags, which cannot be recycled in curbside programs." 
The company said it will encourage the use of reusable bags by offering a "one perk per reusable bag used" promotion. This perk will be available for a limited time at all Giant Eagle supermarkets chainwide, effective immediately.
All Giant Eagle supermarkets will sell reusable grocery bags for $0.99. Some locations will sell paper bags for $0.10 but will try to encourage customers to quickly transition to reusable bags.