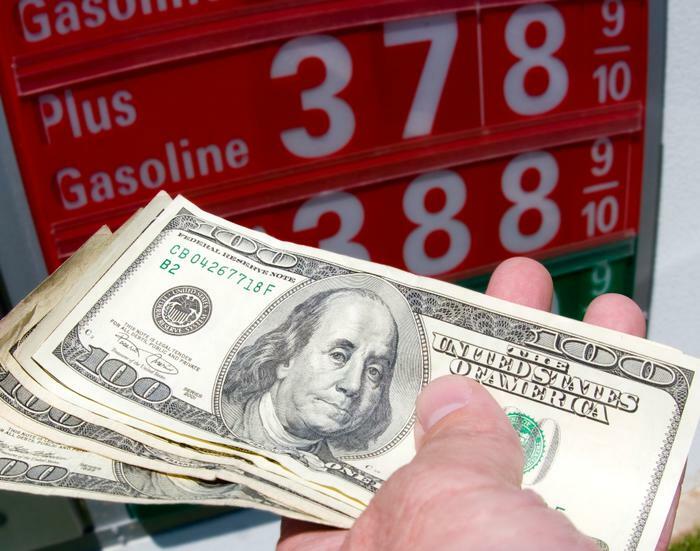 Motorists are starting 2022 feeling pain at the gas pump, especially when compared to early January 2021. The average price of gas today is about $1.03 a gallon more than at this time last year.
AAA's daily fuel survey shows that the national average price of regular gasoline is $3.30 a gallon, about two cents a gallon more than last Friday. The average price of premium gas is $3.93 a gallon, a penny more than last week. The average price of diesel fuel is $3.57 a gallon, the same as a week ago.
Fuel prices have been edging higher due to rising oil prices. But a decline in demand could keep rising gas prices in check.
Patrick DeHaan, head of petroleum analysis at GasBuddy, says the company's data showed that demand for gasoline this week was down 0.6% from the week before, and it was nearly 5% below the average of the last four Tuesdays.
Gas prices were fairly stable in most areas of the country, but there were exceptions. The statewide average in Ohio jumped 11 cents a gallon over the last week. It was up eight cents in Oregon and four cents in Texas, Oklahoma, and Kentucky.
States with the most expensive gas
These states currently have the highest prices for regular gas, according to AAA:
California ($4.65)   

Hawaii ($4.33)  

Washington ($3.90) 

Oregon ($3.85)   

Nevada ($3.83)   

Alaska ($3.71) 

Arizona ($3.61)      

Idaho ($3.56)

Pennsylvania ($3.52)

Massachusetts ($3.49)    
States with the cheapest gas
AAA reports that these states currently have the lowest prices for regular gas:
Texas ($2.91)   

Oklahoma ($2.91)   

Arkansas ($2.93)  

Missouri ($2.93)  

Mississippi ($2.94)

 Kentucky ($2.97)   

 Kansas ($2.97)

Alabama ($2.99) 

 Wisconsin ($3.00)

Tennessee ($3.01)