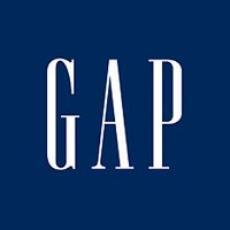 It's been an open secret for years now that the items you find for sale in most brand-name "outlet" stores are not necessarily identical to the brand-name items sold in regular retail stores.
Earlier this year, a consumer blogger writing for the Federal Trade Commission published a helpful-hints article titled "Outlet shopping: getting your money's worth" and noted: "much of the merchandise sold at outlet stores is manufactured exclusively for them, and may be of lesser quality than the merchandise sold at non-outlet retail locations."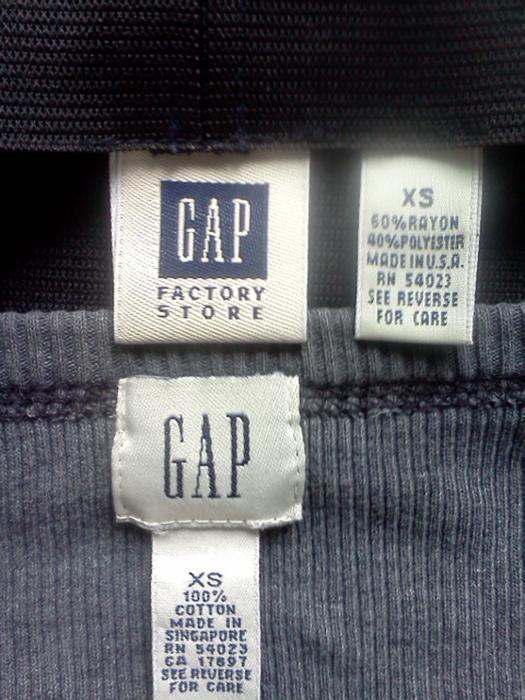 Sometimes the difference is obvious: the manufacturer's label in a garment might read "Gap Factory Store" rather than simply "Gap." But is there a line manufacturers might cross to put them into fraud territory?
California resident Linda Rubinstein thinks so. Courthouse News Service reported on Aug. 19 that Rubinstein filed suit in Superior Court against the Gap, alleging false advertising, unfair competition and violation of state consumer laws. Courthouse News, quoting from Rubinstein's complaint, noted:
Rubenstein claims Gap hides tags with three squares on Gap and Banana Republic clothes that are sold only in outlet stores. The tag does not indicate that the clothing is of "lesser quality" and customers have no way of knowing what the tag means, she says.

"There is no other indication, in the store or on the garment, that suggests the factory store clothing was never actually sold at the traditional Banana Republic or Gap stores and/or made of lesser quality," the complaint states.

"Unless the ordinary shopper is diligent in their retail store research what the three squares mean, defendant's deceptive practices will not be discovered."
(Side note: shoppers should always be "diligent" in retail research, and have a good idea what things cost, rather than automatically assume any business whose name contains such words as "Outlet," "Bargain" or "Thrift" automatically offers better prices than standard retail.)
Earlier this month Rubinstein filed a similar lawsuit against Neiman-Marcus, alleging that the items sold in Neiman Marcus Last Call stores were not clearance items originally from the regular Neiman Marcus chain, but lower-quality items only ever sold in Last Call stores.
El Segundo attorney Heather Baker, with Kirtland & Packard, is representing Rubinstein in both cases.