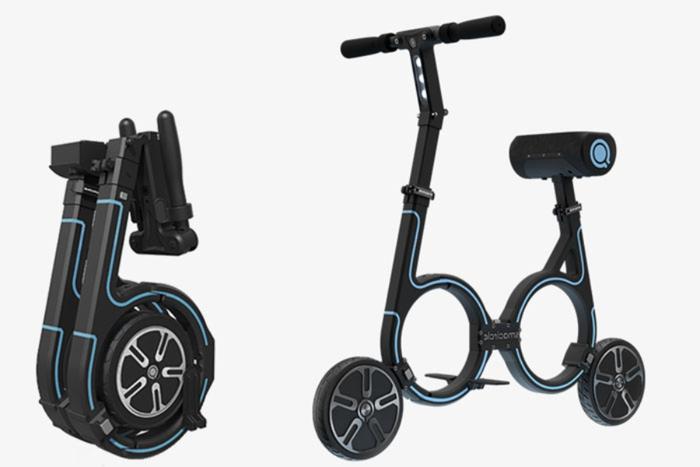 Urban transportation technology can be complex or simple, and Smacircle, a Chinese start-up, says its newest product definitely falls into the latter category.
It has introduced a small, lightweight bike that folds up and can fit into some backpacks. Darin Pike, vice president for sales, says a 3 ½ hour charge of the battery will provide a range of up to 13 miles at a speed of up to 13 miles an hour.
"It was designed for that last-mile transportation," Pike told ConsumerAffairs. "You don't want to use it for hours on end, but you want to get to a destination and have the ability to charge your phone, charge the bike, and keep going."
In some cities, you can be more than a mile from your final destination when you get off the subway or bus. The bike is designed to get you to where you're going sooner.
Alternative to renting a scooter
Urban dwellers currently have the option of renting a scooter, but Pike says the Smacircle bike is an alternative that the consumer owns, paying a retail price of $1,399. The carbon fiber frame was engineered to fold up for easy carrying and the total package, including the battery, weighs in at 24 pounds.
The bike is small, maybe the size of your first bike as a kid. But Pike says it's sturdy enough to support the weight of a 220-pound rider.
The controls are simple. The handlebar has an accelerator and brake, just like any other motorized bike. It has an LED headlight that's built into the frame.
The bike's lithium-ion battery is also the rider's seat, where the rear brake light is attached, turning on whenever the rider presses the brake button. A built-in USB port allows the rider to charge their phone while riding.
There's also an app
Because it's a smart bike, there's an app that can be used to control a security lock, turn the bike on and off, monitor battery levels, and provide a real-time speed indicator.
Smacircle is among the start-ups at the Consumer Electronics Show (CES) that is introducing a product to meet a specific need, with hopes of being a "disrupter."
"The company was developed in China in 2017," Pike said. "They partnered with Whamo, the toy company, and we launched the bike in August 2019. They're selling online now for $1,399."