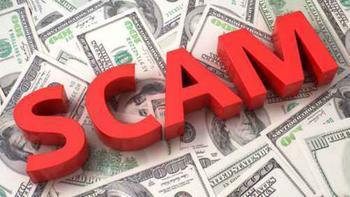 February is prime vacation travel time, with many people seeking warmer temperatures in the tropics. So it's probably a good time to remind consumers about the prevalence of travel scams.
In Florida, Attorney General Pam Bondi has announced a settlement that permanently shuts down a travel company operation that she says was deceiving consumers with its sales tactics.
The agreement bars Map Destinations, LLC and its owners, operators, and managers from marketing travel club memberships. The company is based in St. Augustine, Fla.
No legal way to operate
After Bondi obtained a temporary injunction against Map Destinations, LLC, the court appointed a receiver, which determined that there was no way for it to legally operate.
According to Bondi, the company marketed travel club memberships to consumers, and these memberships often cost thousands of dollars. The company promised its customers that their memberships would give them discounted travel and access to expert travel advice.
But Bondi says her office got reports from consumers who said that Map Destinations and its owners overstated the savings and nature of the benefits. They also didn't like the way the memberships were marketed.
"Tourism is vital to Florida's economy and we will not tolerate anyone using deceptive or unfair trade practices to take advantage of people trying to take a vacation," Bondi said. "This settlement will help better protect travelers no matter their vacation destination."

For the next five years, the company and its owners are prohibited from selling travel club memberships in Florida. It also agreed to give up any legal claim to its assets that were seized by the state during the investigation.
Grievances are common
The Federal Trade Commission says it routinely receives many reports about travel scams, most of which make victims believe they have won a free vacation. A telemarketer congratulates the victim on "winning" two tickets on a luxury cruise, but to claim their prize they must first wire several hundred dollars to cover fees and taxes.
When shopping for a vacation, the FTC suggests getting recommendations, calling to verify reservations and arrangements, and obtaining a copy of the cancellation and refund policies.
One final tip -- always pay with a credit card. If a problem arises, you can dispute the charge and usually get your money back.