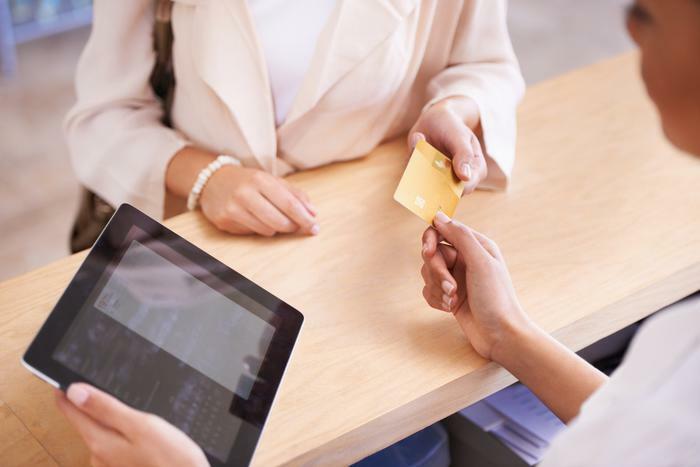 The latest installment of my travel experiences in our ever-changing world deals with finding a place to stay during your next vacation -- how to improve your search techniques, how to make sure you know what some companies are trying to pull on customers, and some tricks to help you get the best price on a room.
Not all booking sites are transparent
In a perfect world, a consumer should be able to go to a booking site and feel comfortable that they'll be treated straight-up with no nonsense. If things were only that simple in the world of accommodations booking sites. 
Let me ask you this: Which of these facts raise your hackles the most?
Travelers get stung to the tune of 15 million bogus bookings every year thanks to booking websites that may look like the real thing but are far from it.

Nearly one out of every four consumers (23%) who book a room online report being misled in some way by third-party booking sites, according to the National Hotel and Lodging Association (AHLA).

Comparison shopping for a good room rate probably won't save you much because around 95% of all booking aggregators are driven by two companies. Yes, two. Booking.com, Priceline.com, Agoda.com, Kayak.com, and momondo are all owned by Booking Holdings. BedandBreakfast.com, Classic Vacations, Ebookers, Egencia, Expedia.com, Hotels.com, Hotwire, Orbitz, Travelocity, trivago, and Vrbo are all owned by Expedia Group.
Why "sorting" by prices may be in vain
Out of all the factors that determine where you may stay on a trip, price is the overwhelming #1. If price is important to you, we uncovered something interesting in our travel planning. When searching for a hotel on a booking site and sorting the options based on price, your interpretation of what "sort" means might be different from the site's interpretation.
Case-in-point is Hotels.com. When you sort a list on the site, there's a little note tucked in at the top of the sort that says, "How much we get paid influences your sort order." Hotels.com's siblings Expedia and Orbitz do the same thing. However, that didn't appear to be the case for Booking Holdings' Booking.com and Priceline sites.
As they say, the devil is in the details. According to Frommer's annual review of booking sites, Booking.com also scores big points when it comes to price transparency. 
"We also like to note that [Booking.com] includes taxes on the first rates you see, whereas the others bury fees in the fine print, behind hidden filter buttons, or on later screens," Frommer's Reid Bramblett said.
Reservation site affiliations can be misleading
Getting back into the wide open spaces has become a popular goal for travelers trying to find a break from being holed up for the last year and a half. One thing I uncovered when plotting out a trip to Yosemite National Park was considerable consumer flak over non-refundable reservation fees. For example, the Better Business Bureau received complaints about a company named National Park Reservations that also runs a site called U.S. Park Lodging.
One would think that the company, given its name, is associated with the National Park Service. Guess what? It's not -- despite the fact that it says it "provides lodging and activity reservations both inside as well as in the gateway communities of the United States national parks." 
To the company's credit, it does disclose that it is not an "authorized concessionaire of any National Park nor ... affiliated with the National Park Service of the Federal Government," but it's in small print that a typical website visitor might gloss over. 
The lesson here is that if something appears to be "related" to something else, take the time to investigate the relationship further, especially when it sounds like the deal of a lifetime. Although the company mentioned above may not be a scam, fraudsters are increasingly trying to trick consumers who are seeking to travel.
Search smarter
The AHLA hears lots of nightmares about booking sites, but it says paying attention to the details can save consumers money and trouble. 
In an effort to help, the organization launched SearchSmarter.org so that consumers can prep smarter, search smarter, and travel smarter. While searching the site, ConsumerAffairs found some helpful suggestions for online accommodation shoppers that are worth sharing: 
Look before you book. Some bogus booking sites are so unscrupulous that they'll even use the hotel's brand name in the URL. The AHLA suggests double-checking the web address of the site. For example, Hilton uses Hilton.com, whereas a bogus site might use HiltonRoomDeals.com. 
Be aware of false advertising. Some online travel agencies employ false advertising tactics like "discount rates" and "Only 1 room left!" to pressure you into purchasing a room. The AHLA says if there's a "best price guarantee," most hotels will honor that if you call them directly. ​​
​​Ask the right questions. Before providing your credit card information, check the following:
What is the cancellation/trip change policy?

Is it a secure payment site? The URL should have a small lock and should start with "https://" as opposed to just "http://".

Is the site, in any way, affiliated with the hotel? Call and ask if you're not sure. Legitimate sites will have "About Us" and "Site Map" sections, as well as a phone number.
Book directly with the hotel or a trusted travel agent. In some cases, avoiding booking sites altogether may be the smartest move. It can help ensure you get what you want and need from your reservation and often provides better value. 
Why not call the hotel directly and ask if they'll give you a discount for booking directly with them. It might only save you $10-$20, but it may also give you a direct connection with a hotelier who can verify prices, fees, amenities, etc.
Try a travel agent and check reviews
If you don't want to do all that work, consider using a travel agent -- and, yes, they still exist. In addition to time-saving, stress-relieving, and problem-solving skills, NomadicMatt says travel agents come in handy, especially if you're doing a very costly or complex trip, planning a honeymoon, or traveling with a large group. 
"They have access to a number of deals and bulk buying options we DIY solo consumers don't, especially when it comes to tours, high-end flights, and cruises," he said.
Secondly, look for reviews outside of the booking site or hotel site. Some accommodation website owners will go out of their way to only show flattering reviews. Take the added step of going to other travel websites like TripAdvisor -- who Marion of Warwick, Rhode Island, told ConsumerAffairs her family finds to be a valuable asset in planning a trip.
Travelers should also consider scouring reviews on ConsumerAffairs for fee issues that others have had. Click here for car rentals; here for timeshares (that include services like Vrbo and Airbnb); and here for hotel brands.